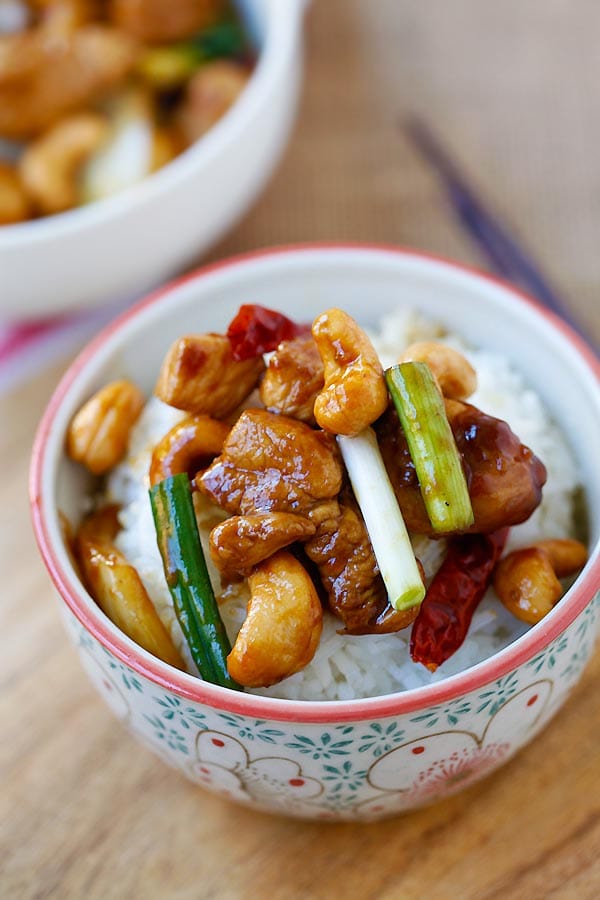 Spicy Chicken with Cashew Nuts Recipe
Serves 2 | Prep Time: 15 Minutes | Cook Time: 5 Minutes

Ingredients:
2 tablespoons oil
2 cloves garlic, minced
1/2 small onion, cut into halves
6-8 finger-length dried red chilies, seeded and cut into halves
1/2 cup roasted cashew nuts, rinsed and drained
8 oz chicken, cut into small cubes
1 scallion, trimmed and cut into 1 1/2-in lengths
Sauce:
1 teaspoon regular soy sauce (or Maggi seasoning sauce / Golden Mountain sauce)
1 tablespoon sweet soy sauce
1 teaspoon fish sauce
1/4 teaspoon sugar or to taste
2 tablespoons water
Method:
Heat up a wok and add the oil. When the oil is heated, add the garlic, onion, dried red chilies and stir-fry until fragrant or when you smell the spicy aroma of the chilies. Add the cashew nuts and follow with the chicken. Stir-fry the chicken until the surface turns opaque. Add all the ingredients for the Sauce into the wok and continue to stir-fry until the chicken is cooked. Stir-in the scallion, dish out and serve immediately with steamed rice.
Cook's Note:
To learn more about the different soy sauces used in Thai cooking, please check out this great post by She Simmers.
Most-Pinned Recipes
Ginger Garlic Baked Chicken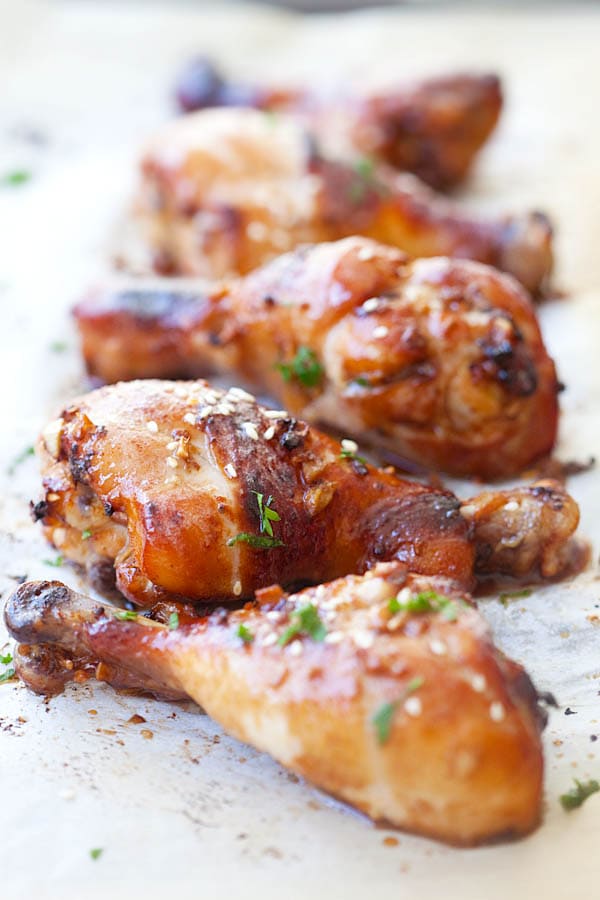 Crab Rangoon (Cream Cheese Wontons)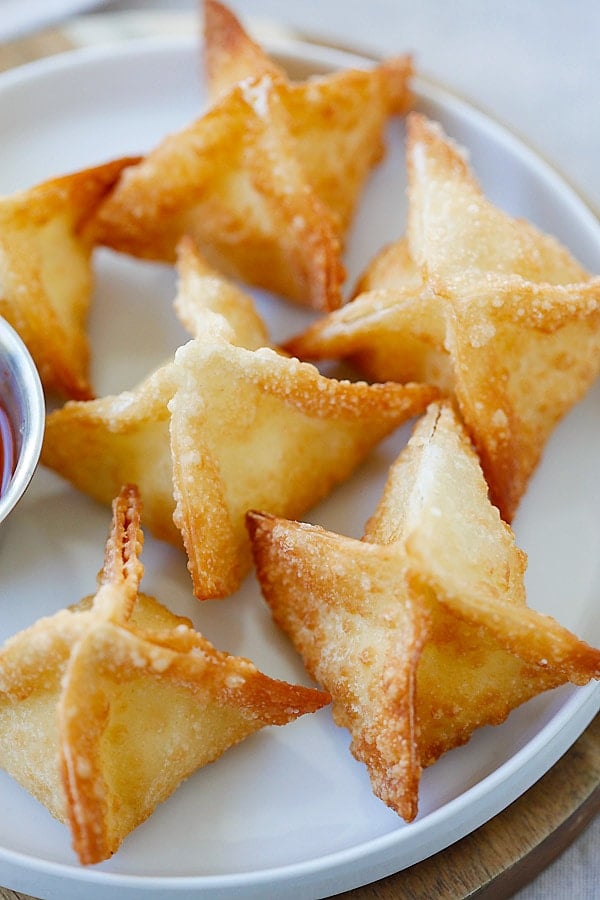 Chicken Wontons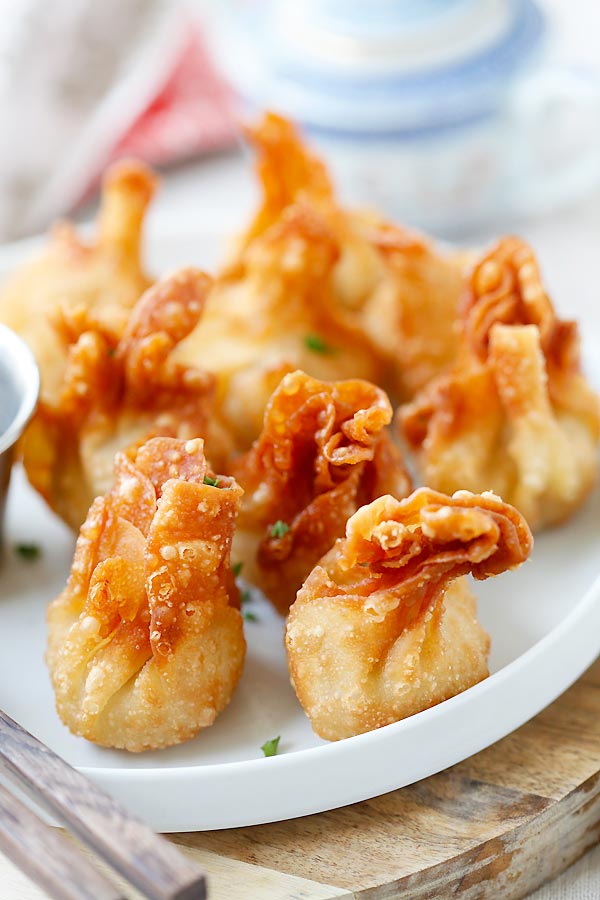 Onion Scallion Beef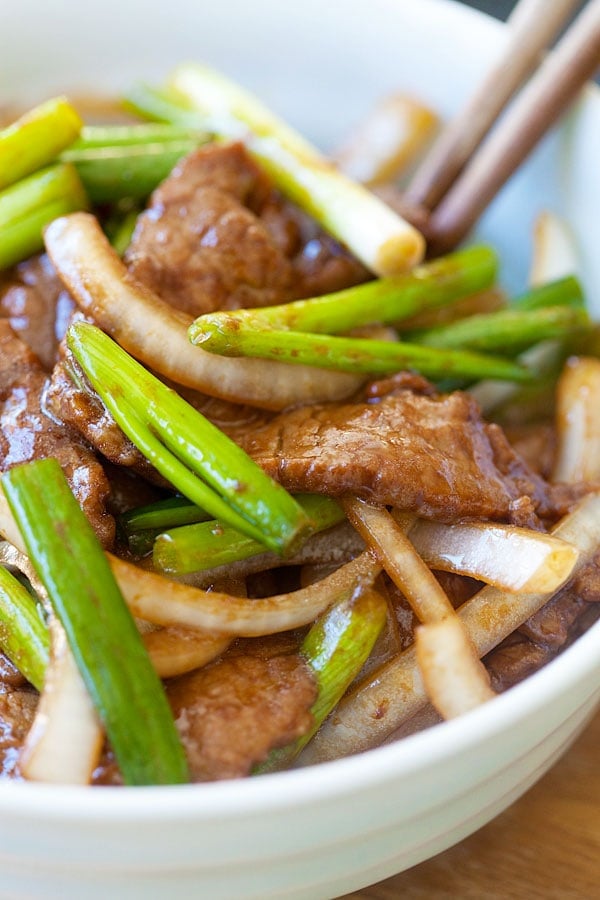 Thai Chicken Sate with Peanut Sauce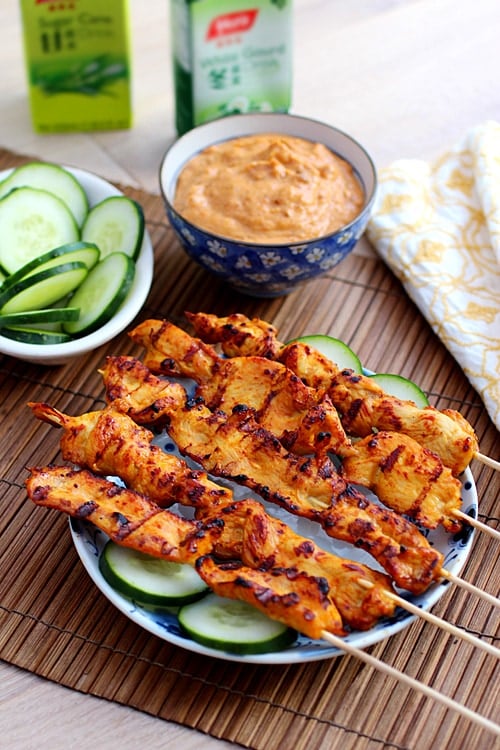 Thai Peanut Sauce