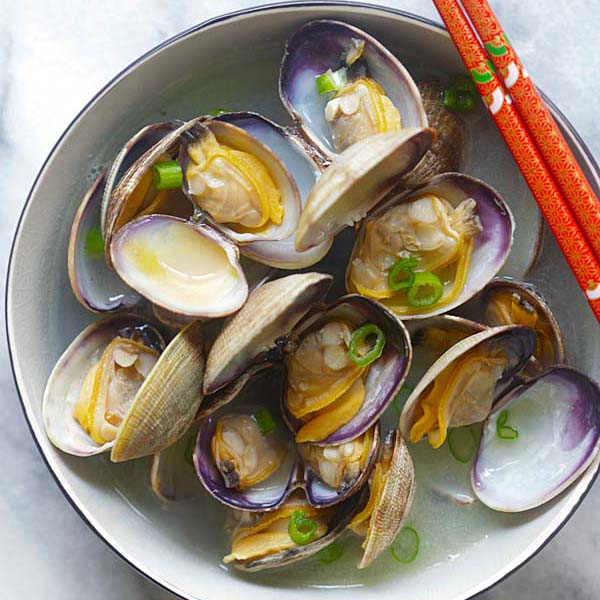 Japanese Steamed Clams
Japanese Steamed Clams – steamed Manila (Asari) clams with butter, Japanese sake and mirin. Briny, delicious and takes only 10 minutes.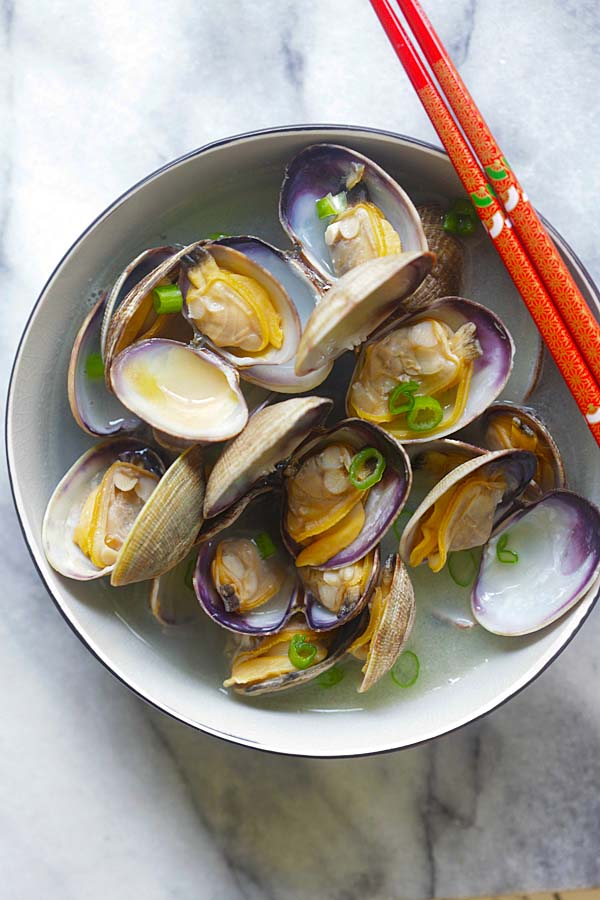 Japanese Steamed Asari Clam Recipe
Serves 2 | Prep Time: 5 Minutes | Cook Time: 5 Minutes
Ingredients:
1 1/2 lb Manila clams
1/3 stick unsalted butter
1 1/4 cups water
1/2 cup cooking sake
1/4 cup mirin
Salt to taste
1 tablespoon chopped scallion, green part only
Method:
Clean the clams thoroughly and set aside. Heat up a saucepan on medium heat and add the butter. As soon as the butter melts, transfer the clams into the pan and do a few quick stirs. Add the water, sake, and mirin into the clams and cover the pan with its lid. Turn the heat to high and bring the clams to boil. As soon as all the clams are open, add in salt to taste. Dish out into a bowl, garnish with the chopped scallion, and serve immediately.
Most-Pinned Recipes
Ginger Garlic Baked Chicken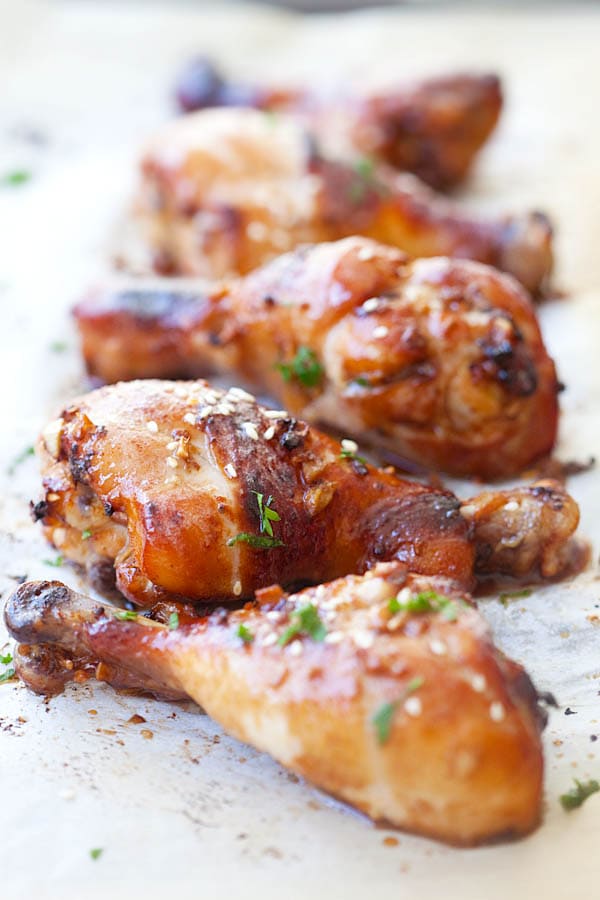 Crab Rangoon (Cream Cheese Wontons)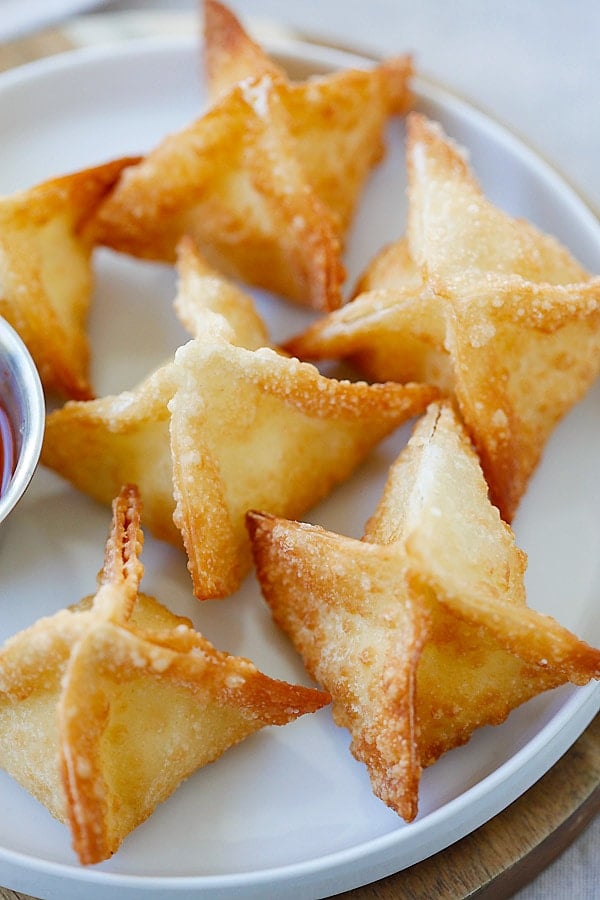 Chicken Wontons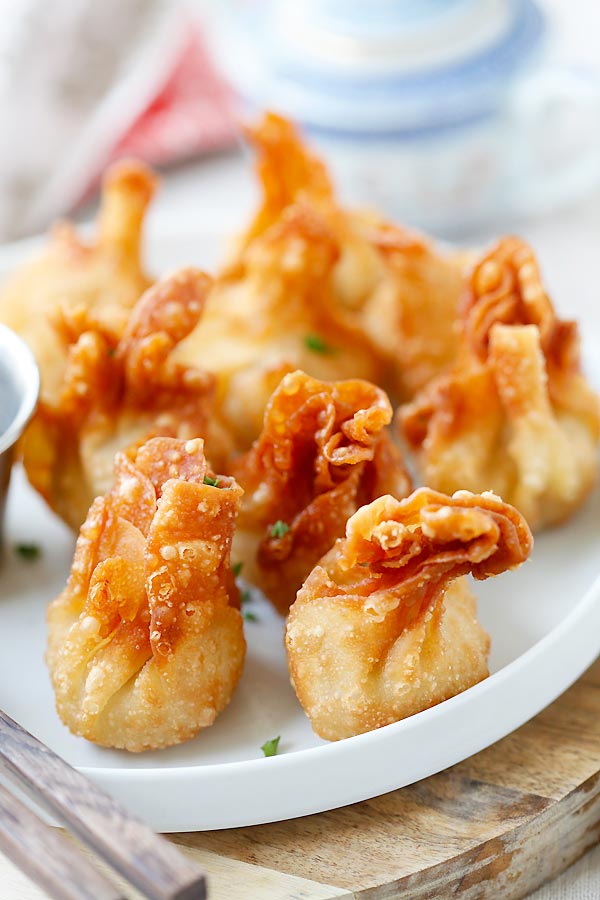 Onion Scallion Beef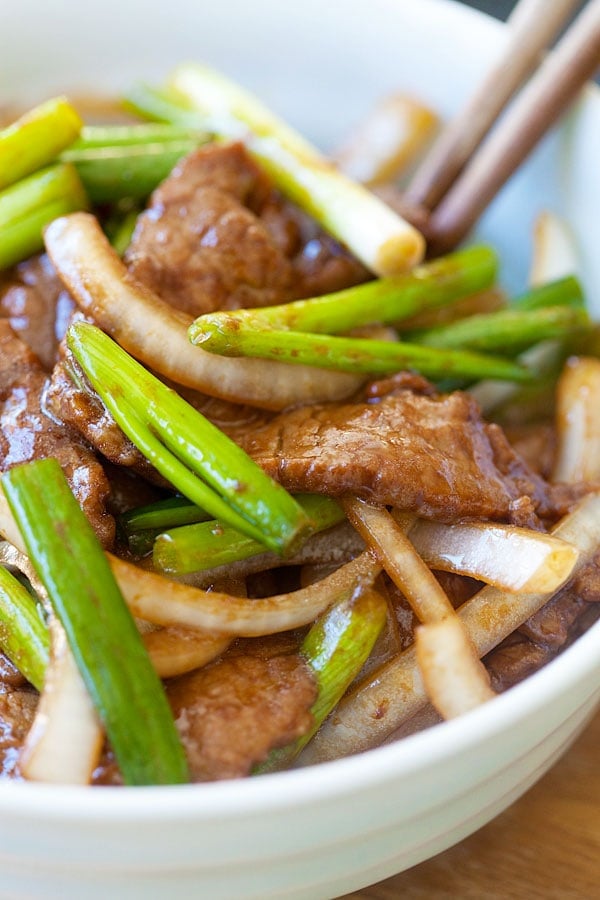 Thai Chicken Sate with Peanut Sauce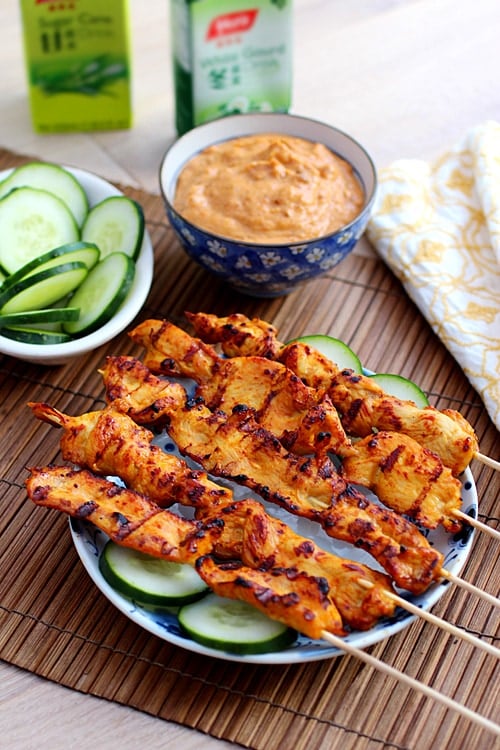 Thai Peanut Sauce