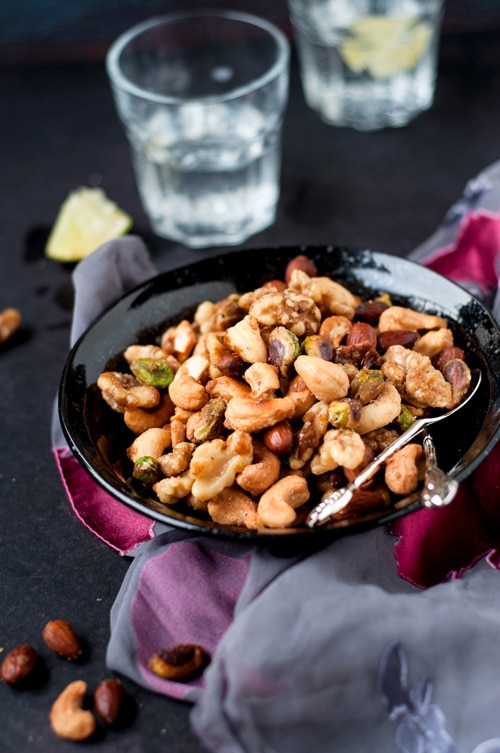 Sweet and Spicy Holiday Nuts Recipe
Makes 2 ½ cups. Time (preparation and cooking) – 20-25 minutes.
Ingredients:
2 ½ cups unsalted mixed nuts (used here are almonds, walnuts, cashew and pistachio)
2 tablespoons unsalted butter
2 tablespoons granulated sugar
1 ½ tablespoons light brown sugar
½ teaspoon paprika
½ teaspoon cumin powder
½ teaspoon freshly ground pepper
1 teaspoon salt
Method:
1. In a bowl mix together sugars, paprika, cumin powder, black pepper and salt. Keep aside.
2. In a heavy skillet add butter and cook nuts in the butter for about 2-3 minutes, stirring continuously.
3. Sprinkle the sugar and spice mixture over the nuts and continue to cook the nuts till the sugar caramelizes; about 8-10 minutes. Keep stirring the nuts while cooking to avoid them from getting burned.
4. Once done transfer the nuts to a large cookie sheet or platter to cool down.
5. Serve.
Cook's Notes:
If you like, any choice of dried herb can also be added to flavor these nuts such as dried rosemary, oregano etc.
You can also increase or decrease the amount of paprika as per your choice or use cayenne pepper or red pepper flakes in its place.
These nuts can be made 4-5days ahead and store in airtight container.
Most-Pinned Recipes
Ginger Garlic Baked Chicken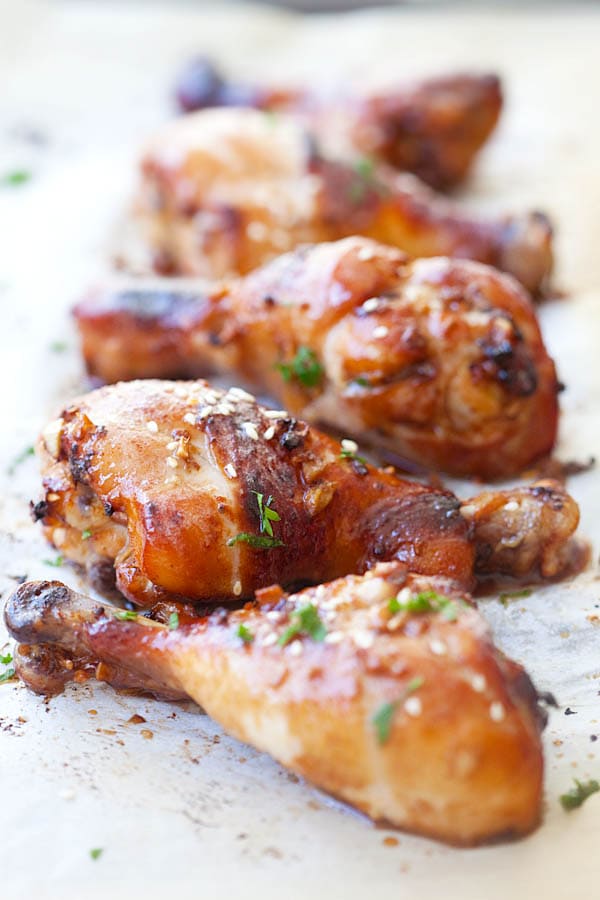 Crab Rangoon (Cream Cheese Wontons)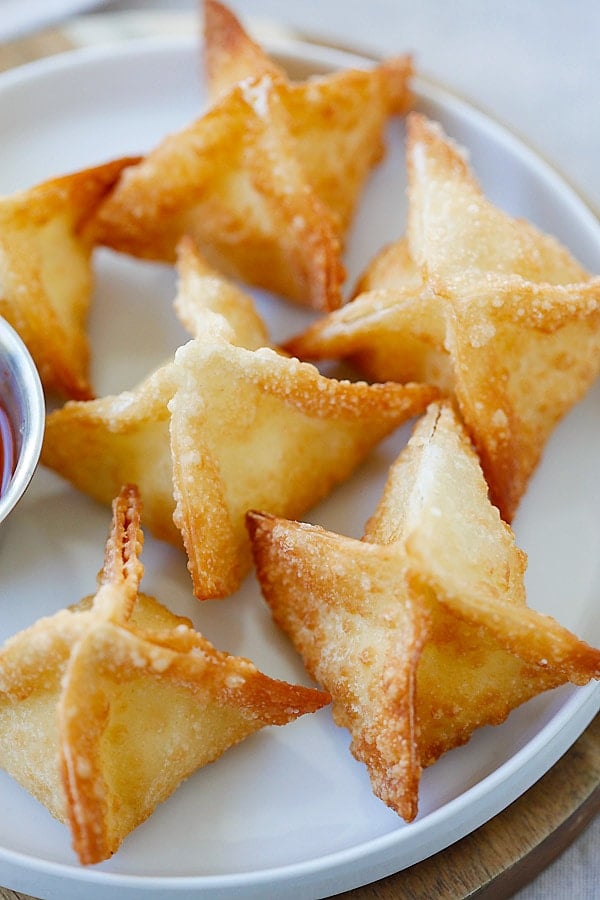 Chicken Wontons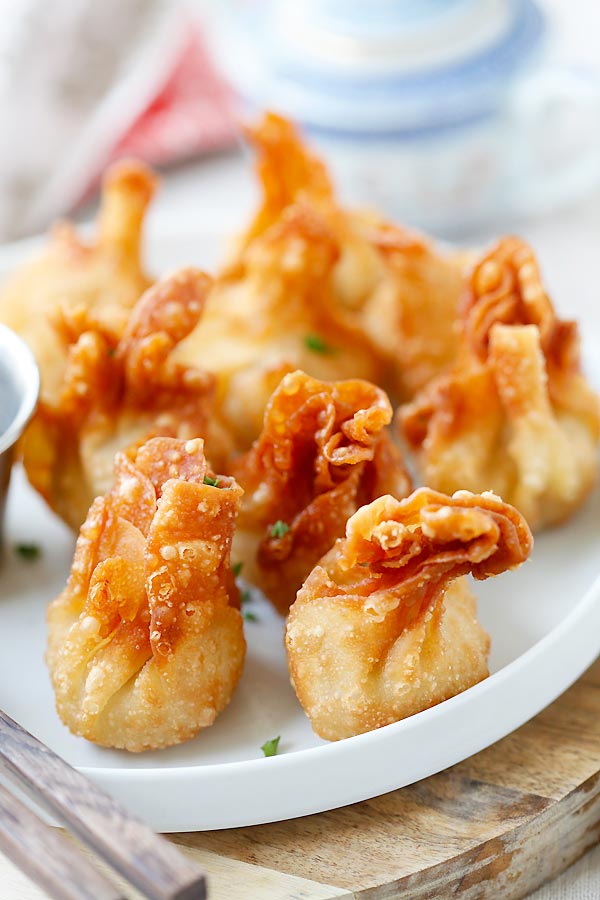 Onion Scallion Beef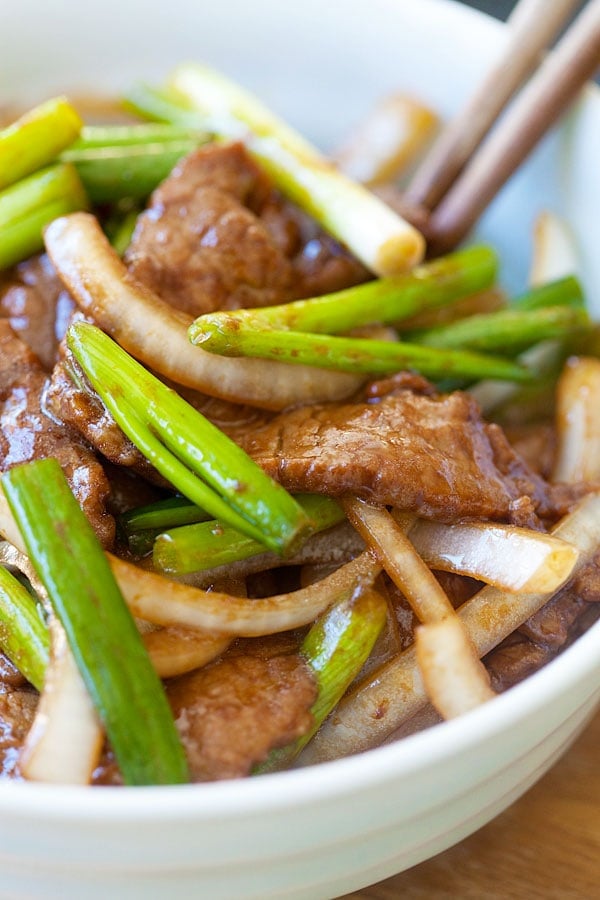 Thai Chicken Sate with Peanut Sauce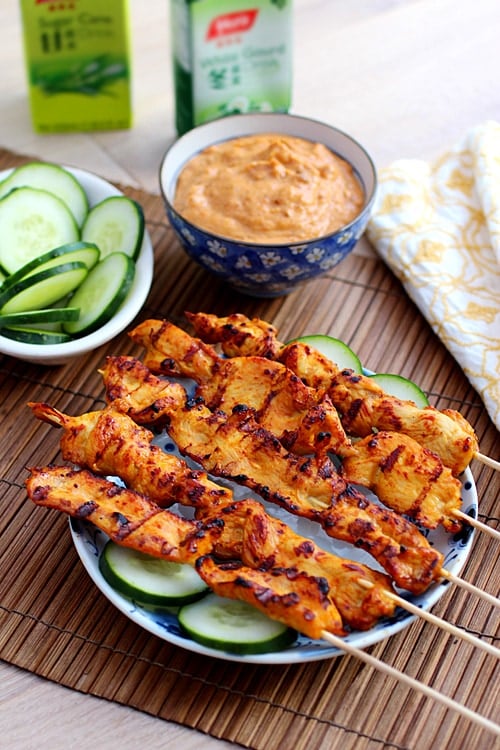 Thai Peanut Sauce