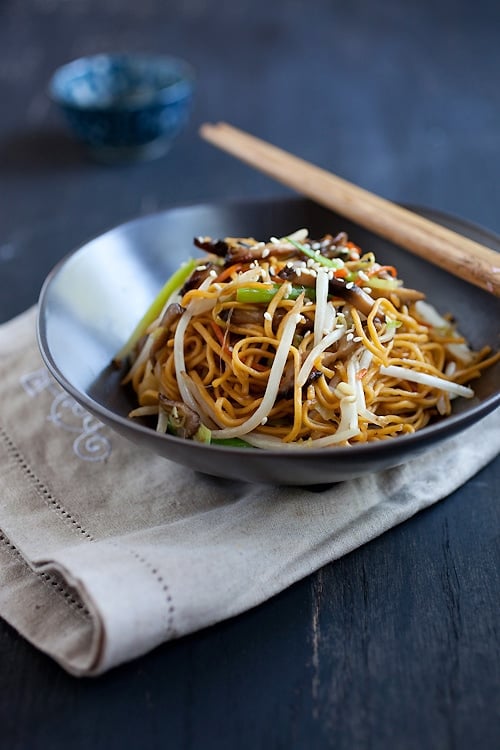 Vegetable Chow Mein Recipe
Serves 2 | Prep Time: 20 Minutes | Cook Time: 5 Minutes
Ingredients:
8 oz fresh egg noodles or steamed chow mein/chow mein
6 fresh shiitake mushrooms, cut into small pieces
3 tablespoons oil
3-4 cloves garlic, finely minced
2 oz cabbage, finely sliced
1/2 small carrot, peeled and cut into thin strips
2 tablespoons soy sauce
1/4 teaspoon dark soy sauce, optional, for coloring purpose
1 heaping tablespoon sugar
1/2 teaspoon sesame oil
3 tablespoons water
3 dashes white pepper powder
Salt to taste
4 oz bean sprouts, rinsed and drained
2 stalks scallion, cut into 2-inch lengths
1 tablespoon garlic chili sauce
Method:
Prep the noodles according to the packaging instructions.
Heat up a wok or pan over high heat. When it's heated, add the oil to the wok/pan. Add the garlic and stir-fry until aromatic, follow by the mushrooms, and then add in the cabbage and carrot, stir continuously. Add the noodles into the wok/pan, follow by the soy sauce, dark soy sauce, sugar, sesame oil, water, white pepper, and pinch of salt. Stir back and forth and toss the noodles, for about 1 minute. Add the bean sprouts, stir to combine well. As soon as the bean sprouts are cooked, add the scallion, stir a few more times, dish out and serve immediately with the garlic chili sauce.
Cook's Notes:
1. Prepping the noodles involve rinsing the noodles thoroughly with cold water, and then drained before cooking. Some noodles involve soaking the noodles with hot water, drained before cooking. Please follow the packaging instructions to get the best results.  If you use dried egg noodles, please also follow the instructions on the back of the package.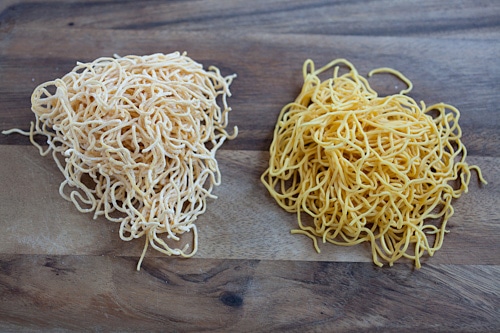 2. Egg noodles, or Chinese chow mein are labeled differently: chow mein, steamed chow mein, pan-fried chow mein, egg noodles,  Hong Kong egg noodles, etc. Please refer to the picture above when choosing your chow mein. The picture on the left is the noodles out of the package, and the picture on the right is the noodles after prepping (but before cooking).
3. You can use any mushrooms of your choice. If you use dried shiitake mushrooms, soak in warm water about 30 minutes to soften them, and then squeeze the water dry, before cutting.
Most-Pinned Recipes
Ginger Garlic Baked Chicken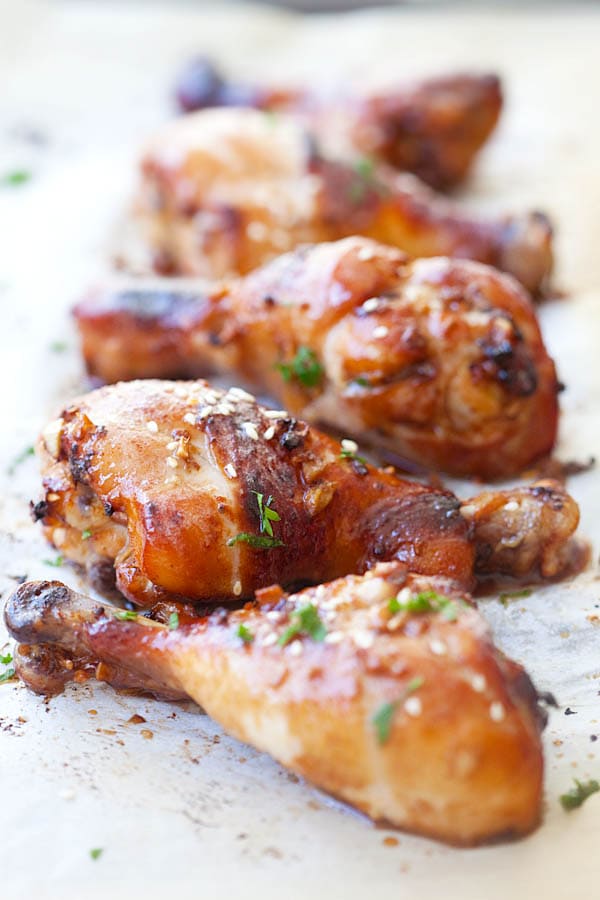 Crab Rangoon (Cream Cheese Wontons)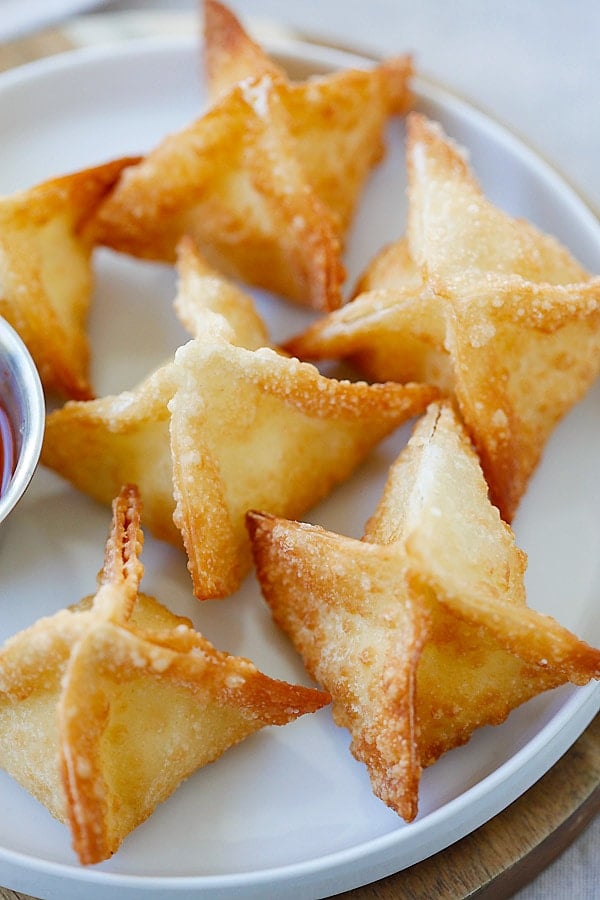 Chicken Wontons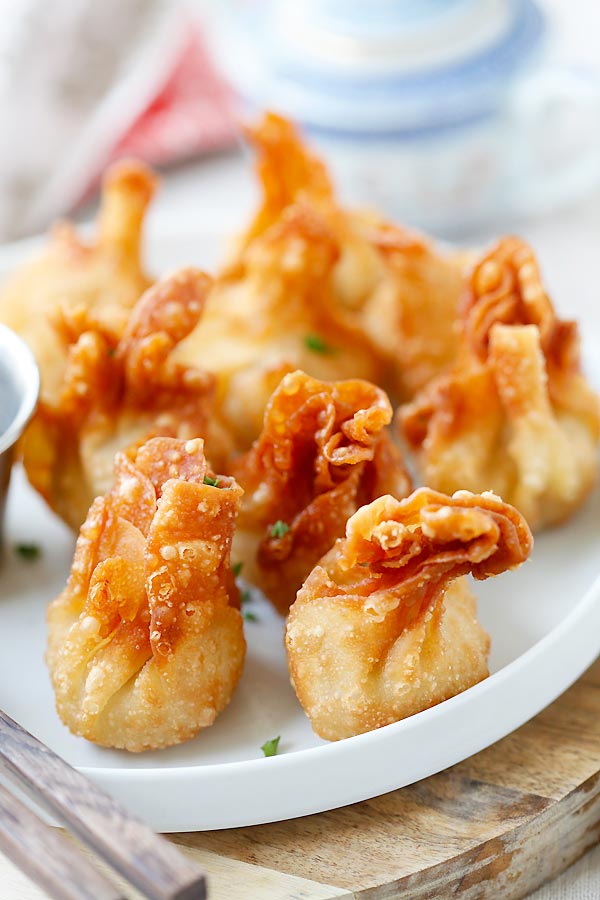 Onion Scallion Beef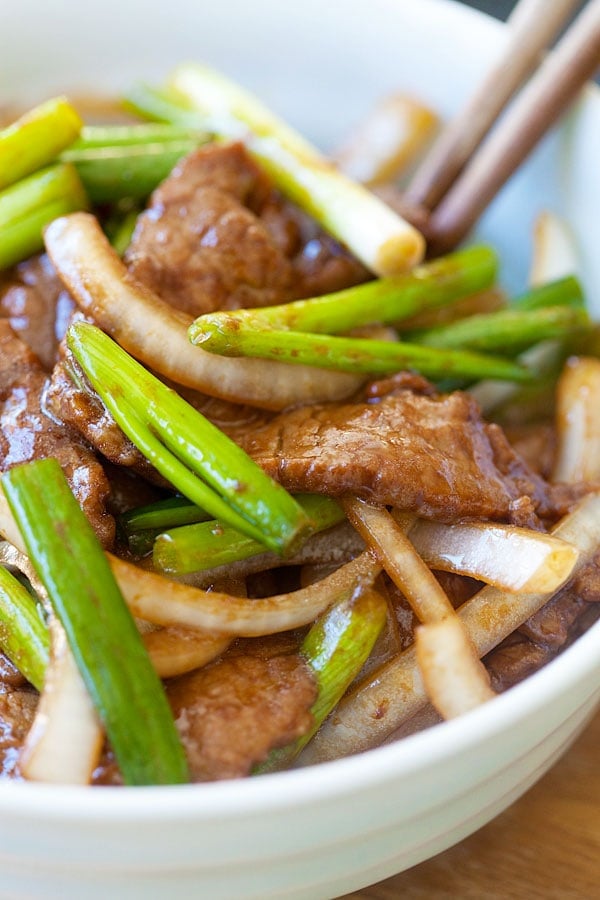 Thai Chicken Sate with Peanut Sauce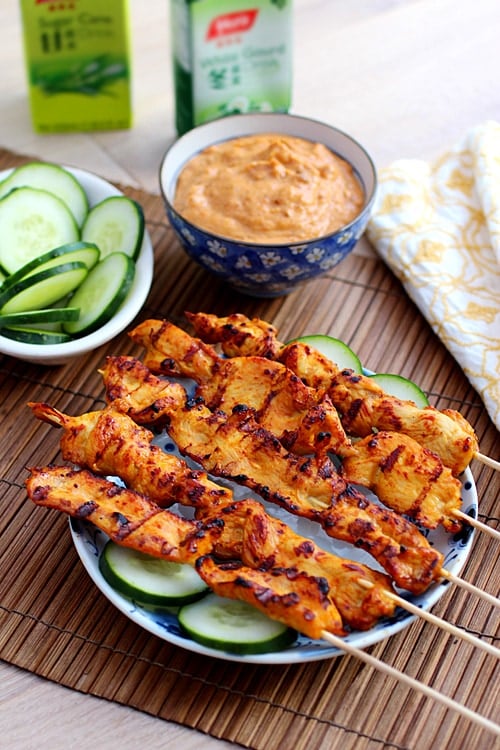 Thai Peanut Sauce