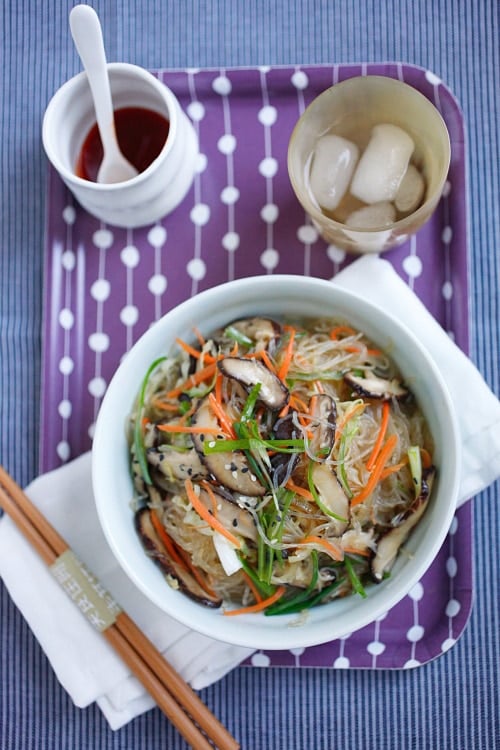 Vegetable Fried Noodles Recipe
Serves 2 | Prep Time: 15 minutes | Cook Time: 5 minutes
Ingredients:
4 oz/120g cellophane noodles (mung bean noodles/ glass noodles)
2 tablespoons vegetable oil
1 small onion, quartered
5 whole fresh shiitake mushrooms, cut into pieces
3 mini carrots, cut into thin strips
2 oz/50g bean sprouts
1 oz/30g cabbage, shredded
1/4 cup water
1 tablespoon oyster sauce, or to taste
1/2 teaspoon white pepper
1 stalk scallion, cut into thin strips
Method:
1. Soak the noodles with warm water until they become soft, about 15 minutes. Drain the water and set aside the noodles.
2. Heat up a wok on medium heat and add the oil.
3. Toss in the onion and stir-fry until the mushrooms, carrots, bean sprouts, and cabbage becomes a little wilted.
4. Add in the water, oyster sauce, white pepper and stir to combine.
5. Add the noodles and stir continuously until the noodles are cooked.
6. Toss the scallion in, do a few quick stirs and serve immediately.
Most-Pinned Recipes
Ginger Garlic Baked Chicken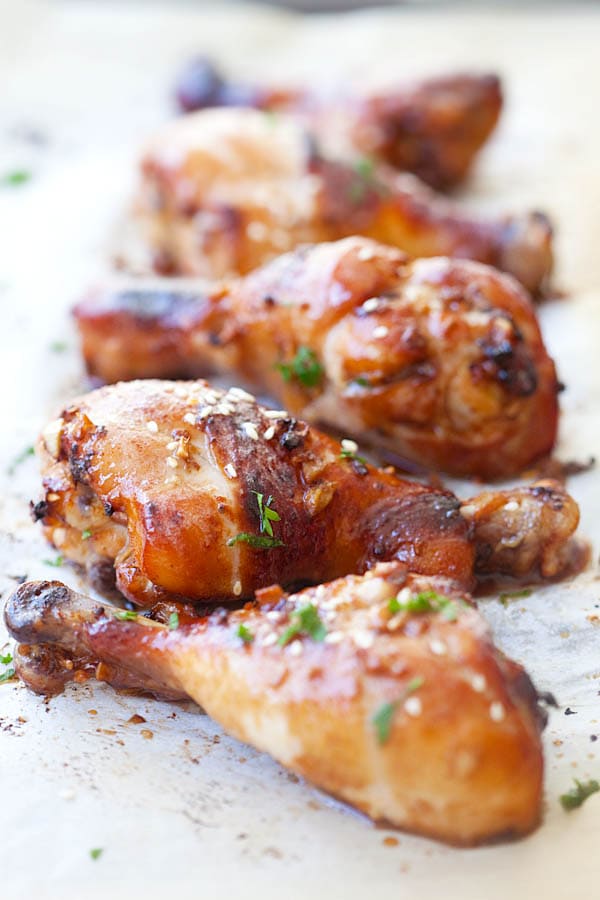 Crab Rangoon (Cream Cheese Wontons)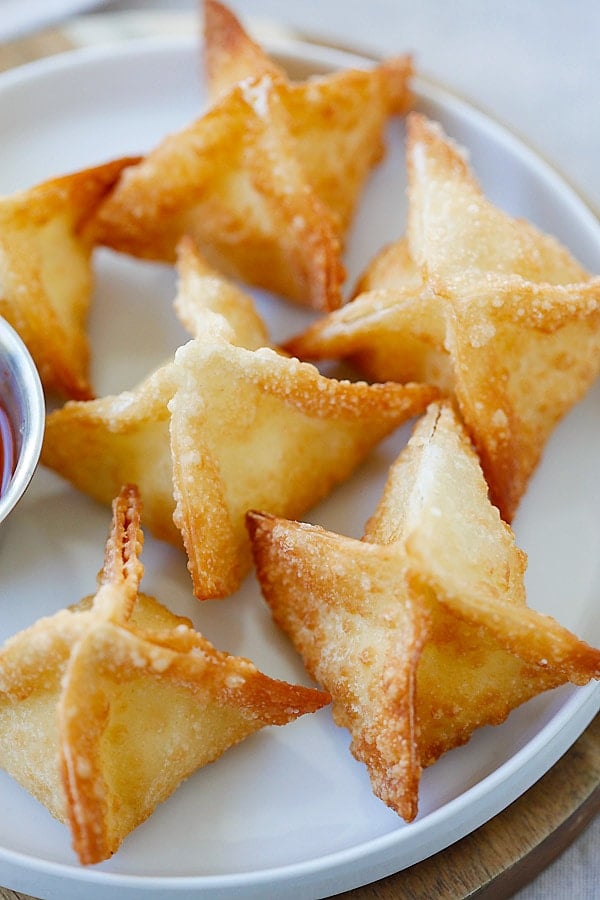 Chicken Wontons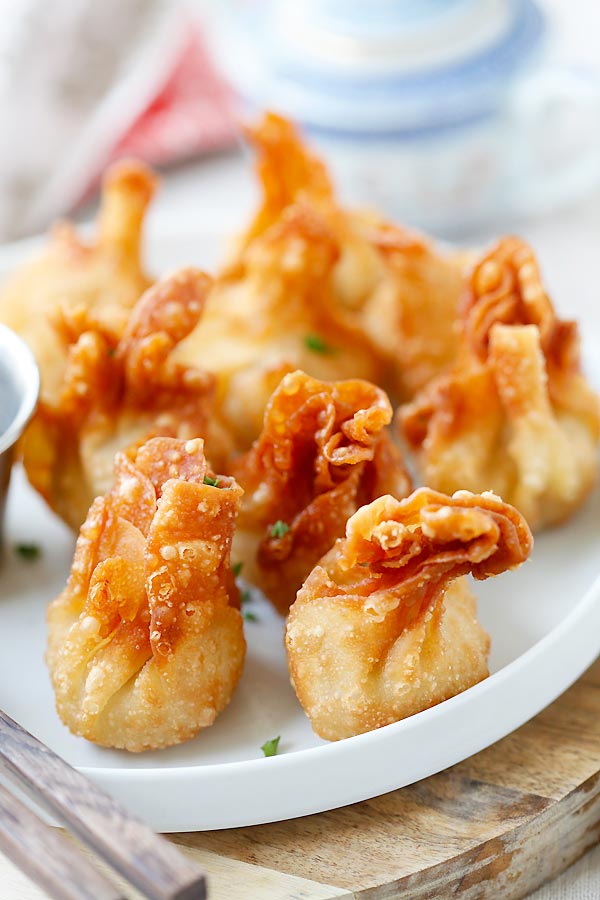 Onion Scallion Beef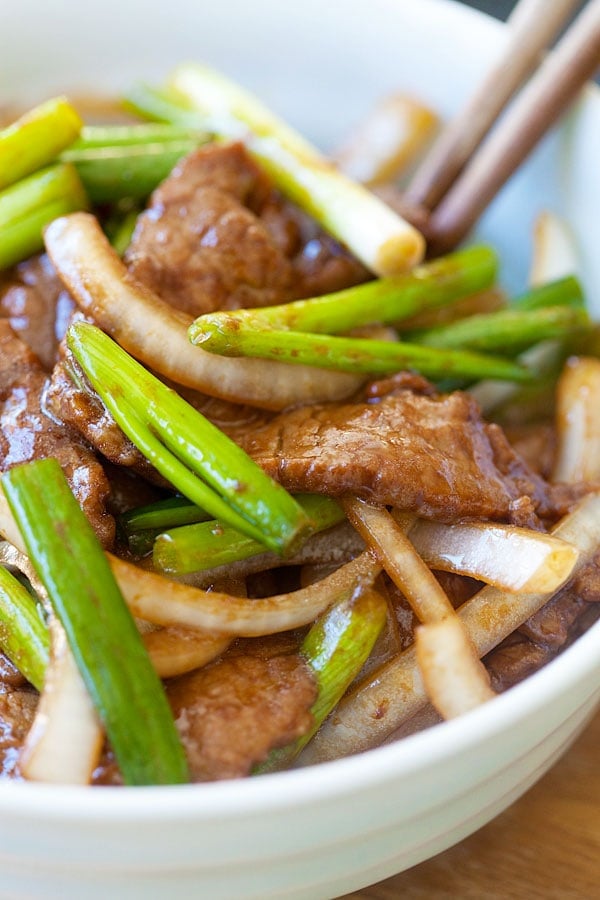 Thai Chicken Sate with Peanut Sauce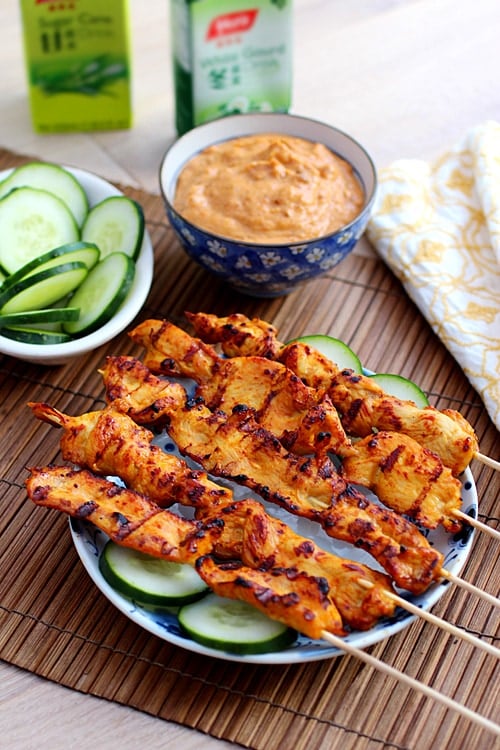 Thai Peanut Sauce