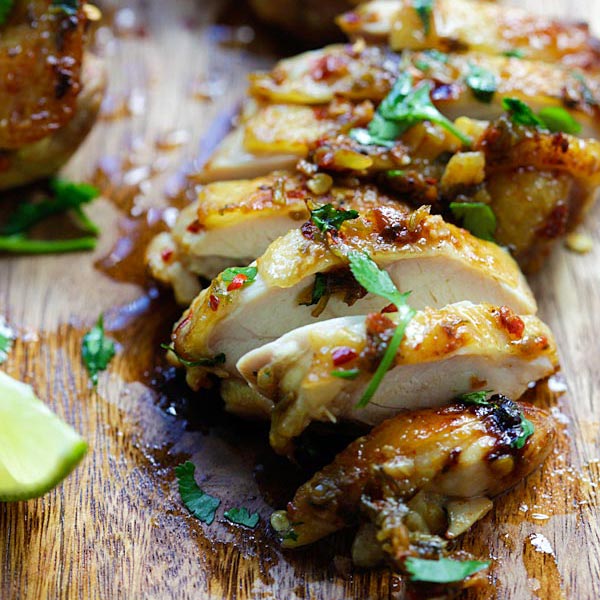 Cilantro Lime Chicken
Cilantro Lime Chicken – juicy Mexican-inspired chicken marinated with cilantro, lime & garlic. Pan-fry, bake or grill with this recipe
Prep time:
Cook time:
Total Time:
Cilantro Lime Chicken
Cilantro Lime Chicken – juicy, moist chicken marinated with cilantro, lime and garlic. You can pan-fry, bake or grill the chicken with this easy recipe.
This Mexican-inspired recipe couldn't be any easier as simple ingredients are all you need. Aromatic cilantro, fresh lime, garlic, chili flakes are the main ingredients that bring out the explosive flavors of the chicken. The secret is to use lots of cilantro stems and some cilantro leaves.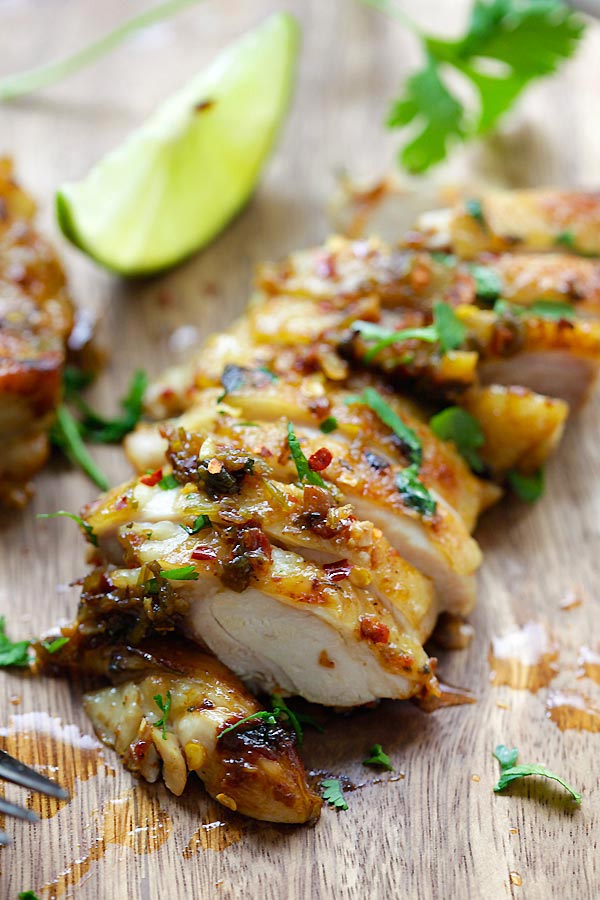 Cilantro Lime Chicken Recipe
Serves 3 | Prep Time: 5 Mins | Marinate: 15 Mins | Cook Time: 20 Mins
Ingredients:
1 1/2s lb skin-on, deboned chicken thighs (click to learn how)
Lime wedges, for garnishing
Chopped cilantro, for garnishing
Marinade:
3 tablespoons olive oil
4 cloves garlic, minced
4 tablespoons finely chopped cilantro stems and leaves
2 tablespoons lime juice
1 heaping teaspoon red chili flakes
1/2 teaspoon salt or more to taste
Method:
Preheat oven to 375F.
Whisk all the Marinade ingredients together in a big bowl, mix well. Add the chicken into the Marinade, stir to coat well. Marinate for 15 minutes but best for 2 hours.
Heat up a skillet and pan-fry the chicken with the skin-side down until slightly browned. Turn over and pan-fry the other side of the chicken until slightly browned.
Transfer the skillet into oven and bake for 20 minutes. Transfer the chicken and the Marinade residual (after baking) to a serving platter (discard the oil), squirt some fresh lime juice and garnish with cilantro, serve immediately.
Cook's Note:
Make sure you use an oven-safe skillet or pan before baking the chicken in the oven. You may also grill the chicken. For the chicken, you can use boneless and skinless chicken breast/chicken thighs or bone-in chicken thighs.
Most-Pinned Recipes
Chili Lime Chicken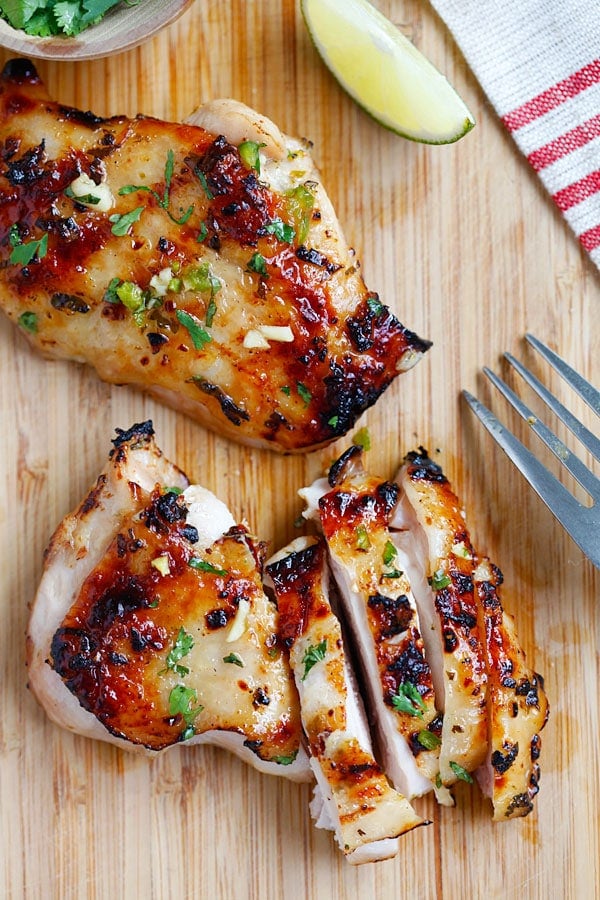 Honey Lime Chicken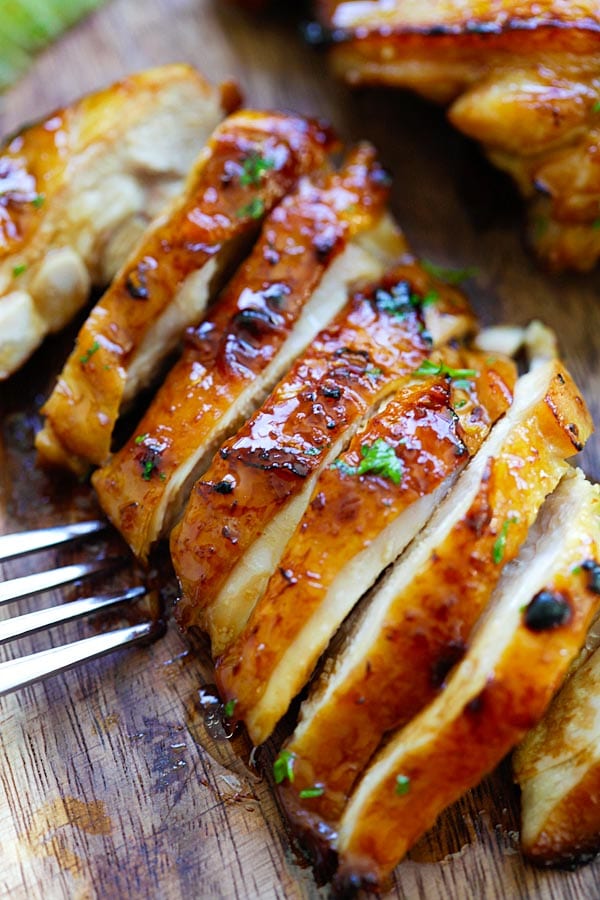 Brown Butter Garlic Honey Roasted Carrots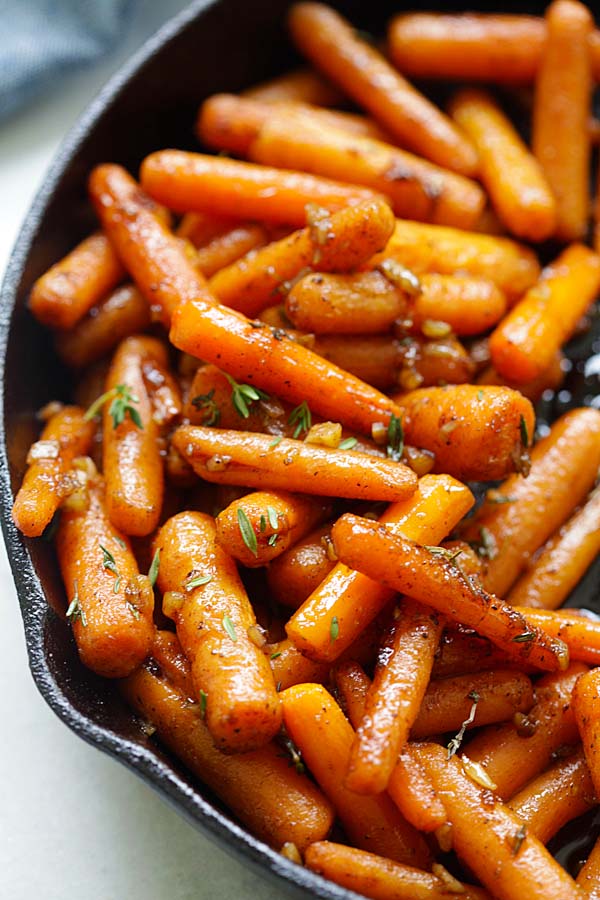 Cilantro Lime Chicken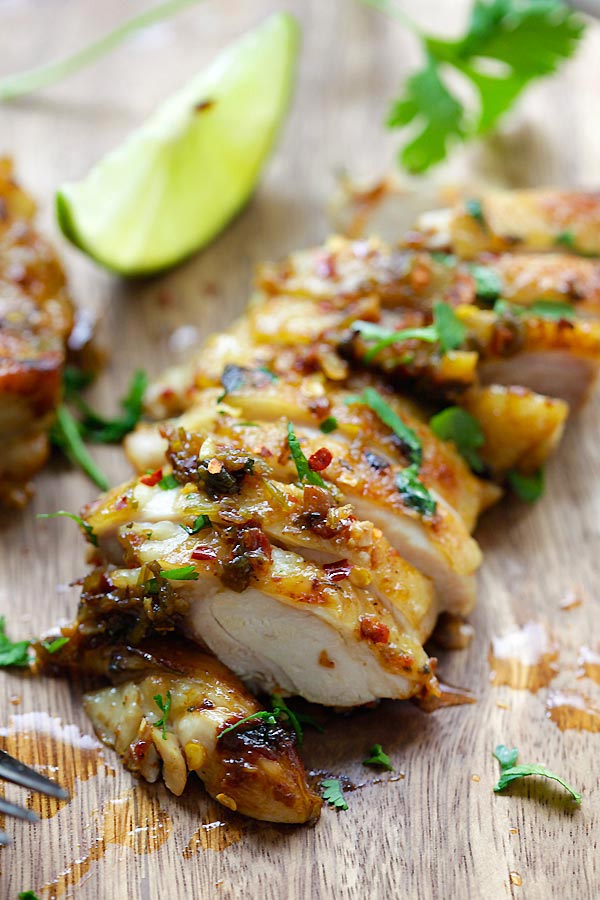 Italian Roasted Potatoes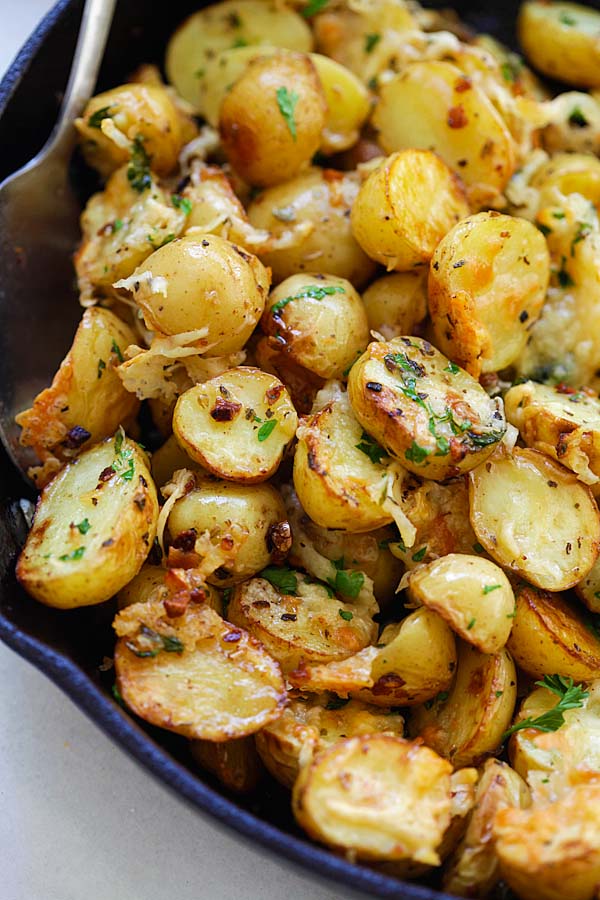 Honey Garlic Salmon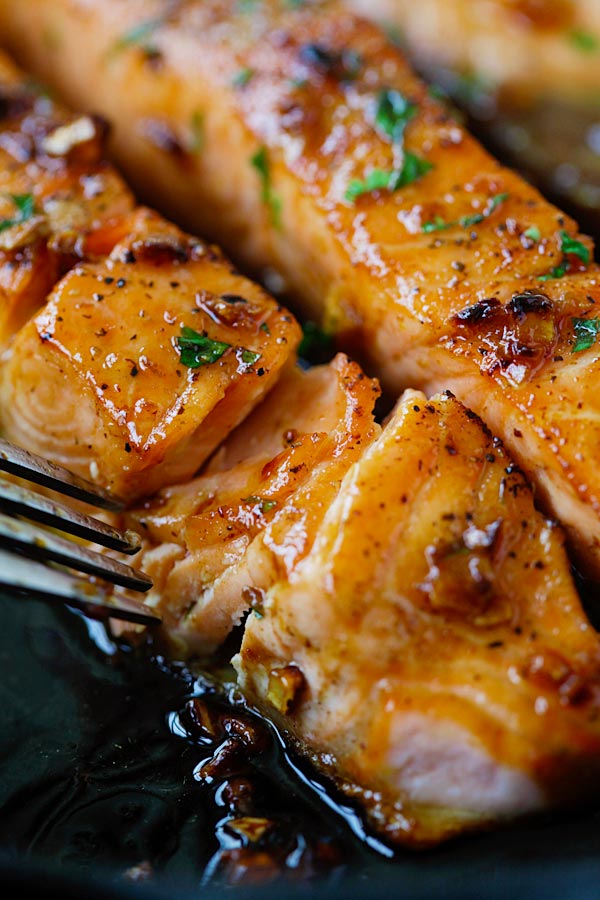 Parmesan Roasted Cauliflower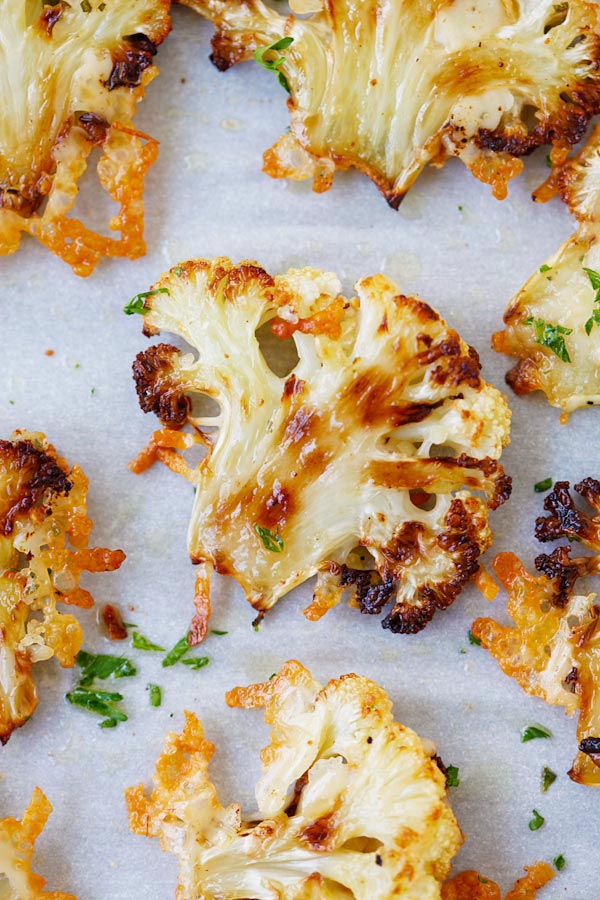 Garlic Herb Roasted Potatoes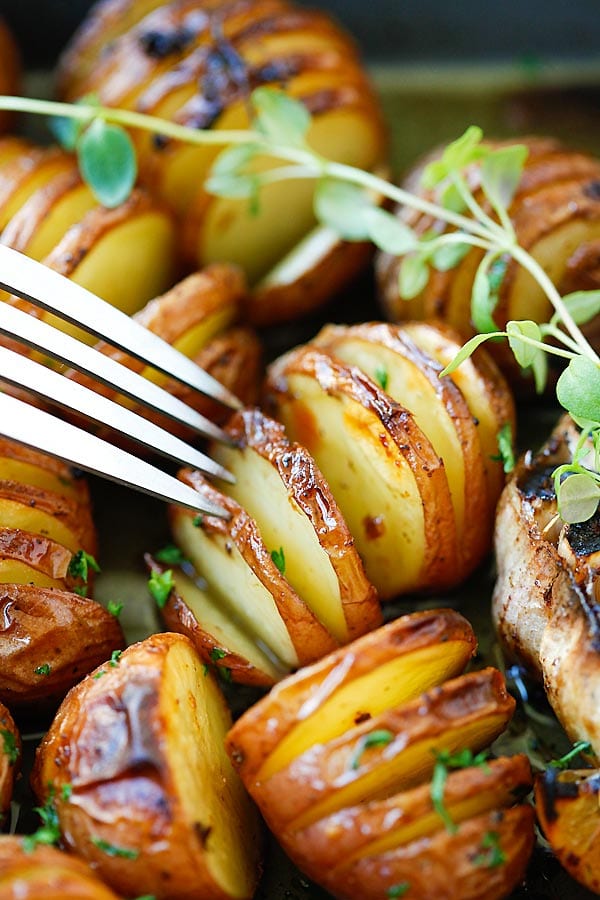 Creamy Garlic Chicken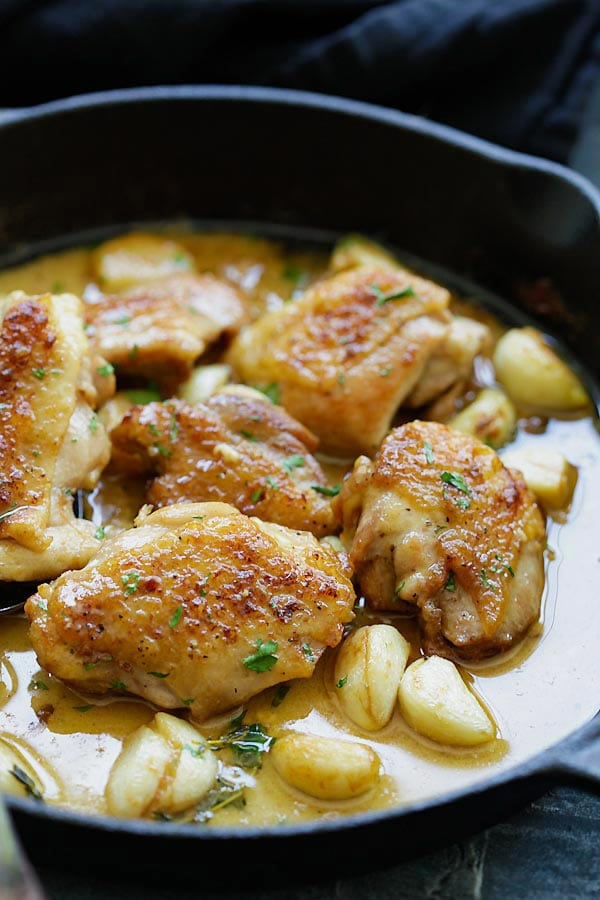 Garlic Parmesan Roasted Carrots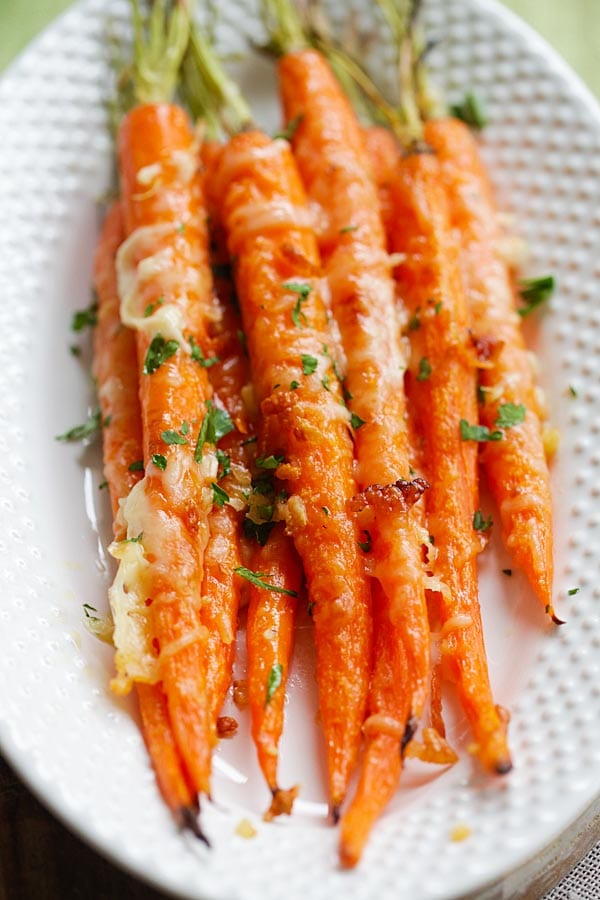 Hawaiian Shrimp Scampi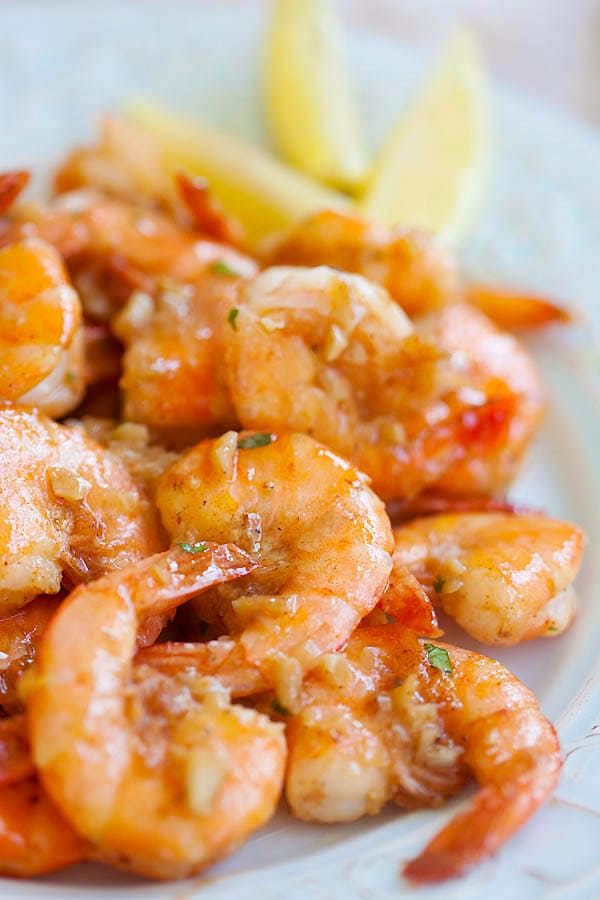 Garlic Butter Brazilian Steak