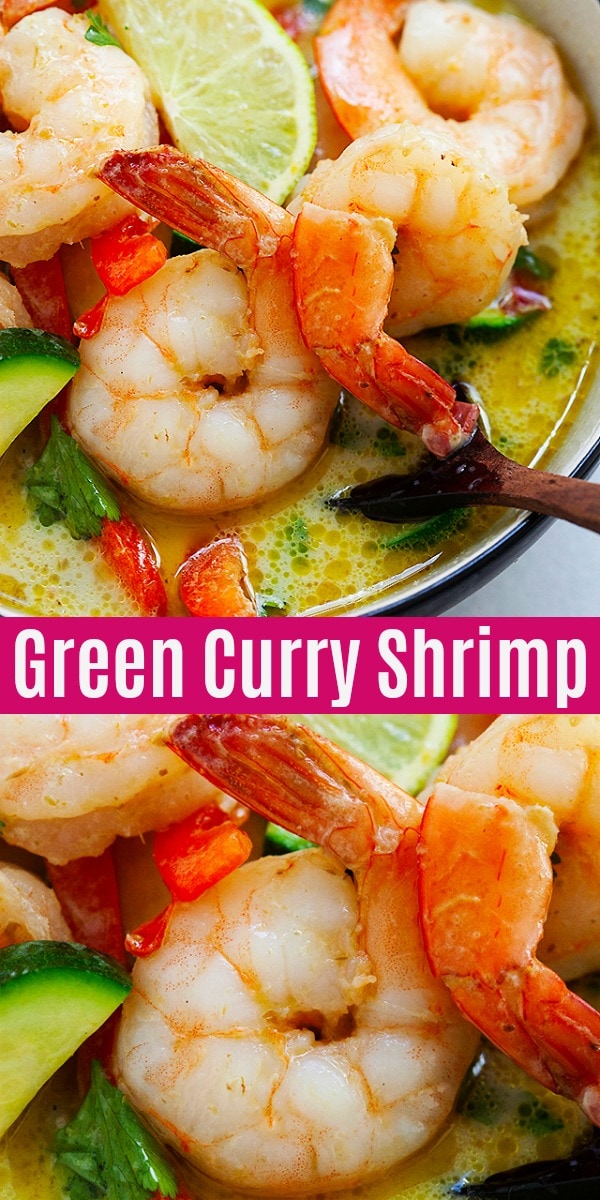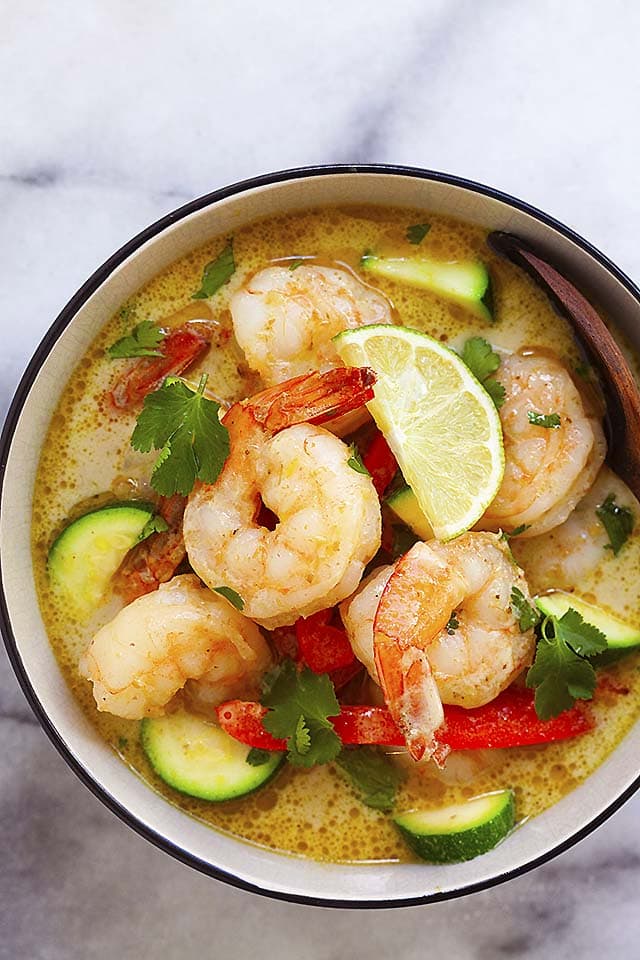 Shrimp Curry
I love curry and I love shrimp. So when you combine both of them together, with Thai green curry paste, you get this mouthwatering and authentic Thai shrimp curry.
Green curry is one of my favorite Thai recipes. It's usually made with chicken, but today I am going to teach you how to make green curry with shrimp. It's mildly spicy, loaded with coconut milk, savory and sweet at the same time.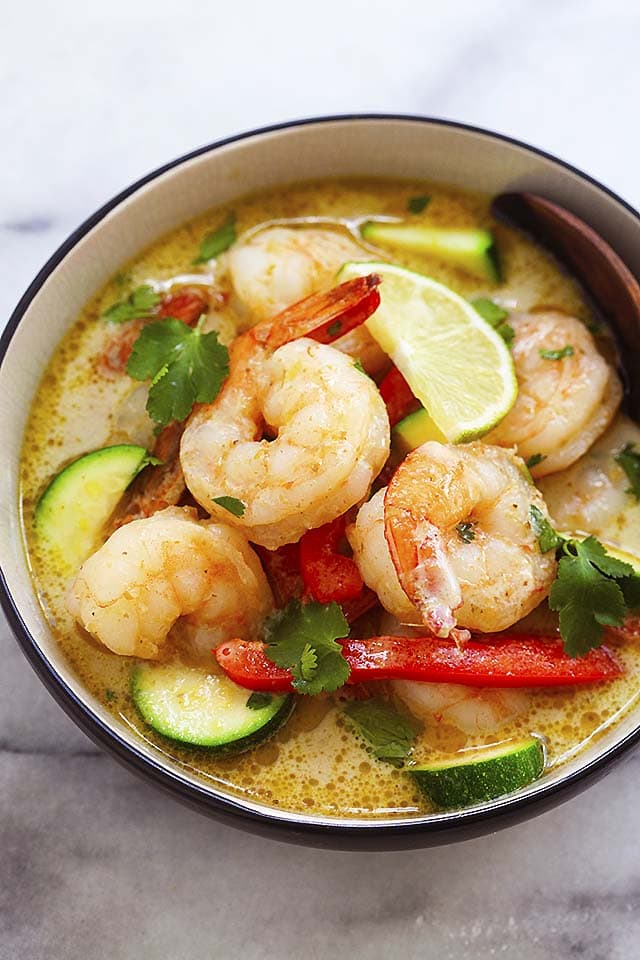 Other Recipes You Might Like
Green Curry Paste
You can make green curry paste from scratch and I will share the recipe with you one day. For everyday cooking and a quick homemade Thai curry at home, you can use store-bought curry paste from Asian stores or online.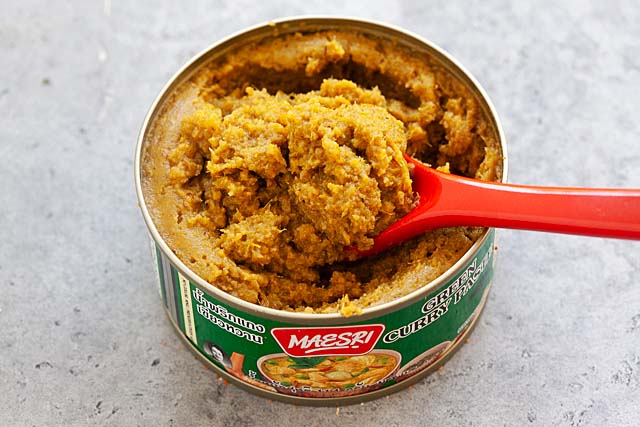 My favorite brand of green curry paste is Maesri brand Green Curry Paste. It comes in a small can so there is no wastage. You can use it for a few times and it can be stored in the refrigerator for weeks.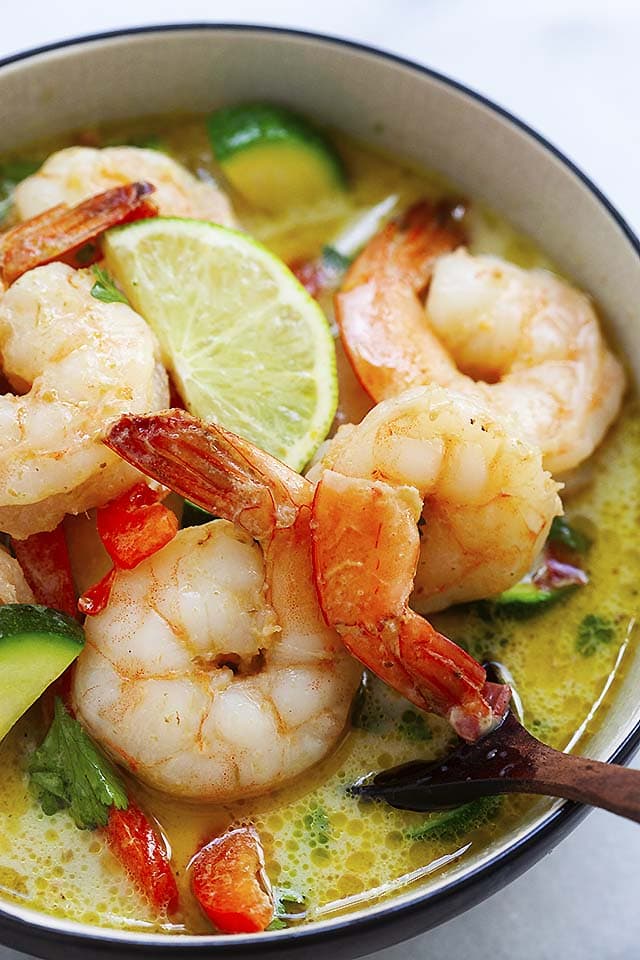 Tips on How to Cook Shrimp Curry?
Do not overcook the shrimp in curry. Shrimp cooks very fast in boiling curry sauce, so as soon as they turn pink and curl up, they are done.
Shrimp curry is made with coconut milk. Buy canned coconut milk that is made in Thailand for authentic flavors. You can also use coconut cream for richer and thicker curry sauce.
This curry has vegetables such as zucchini and red bell pepper in the curry sauce. Do not overcook them.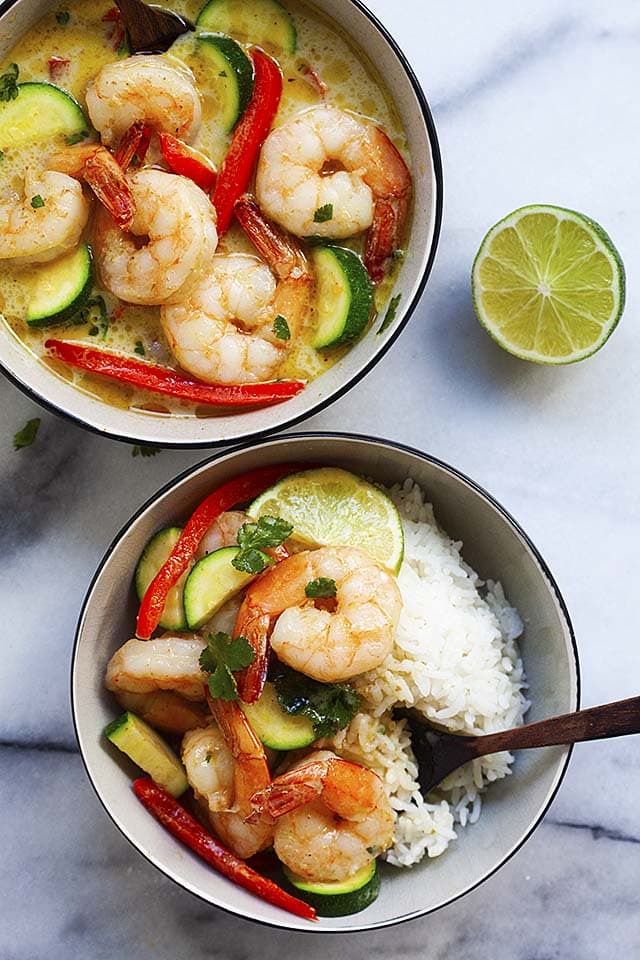 Green Curry Shrimp Calories
This recipe is healthy with only 247 calories per serving. Shrimp and vegetables are both low calories and there is no carb in the dish.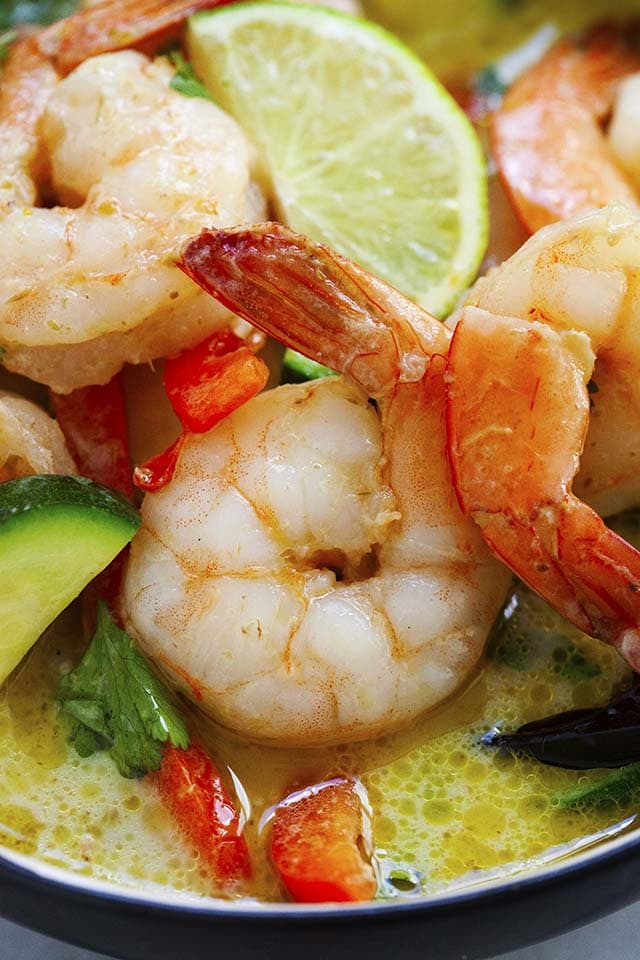 How Many Calories per Serving?
This recipe is only 247 calories per serving.
What Dishes to Serve with This Recipe?
This meal is best served with steamed rice, just like the picture above. For a wholesome Thai restaurant meal and easy weeknight dinner, I recommend the following recipes.
5 Secrets to 20 Min Dinners
Get tricks for quick & easy meals!
Yield: 4 people
Green Curry Shrimp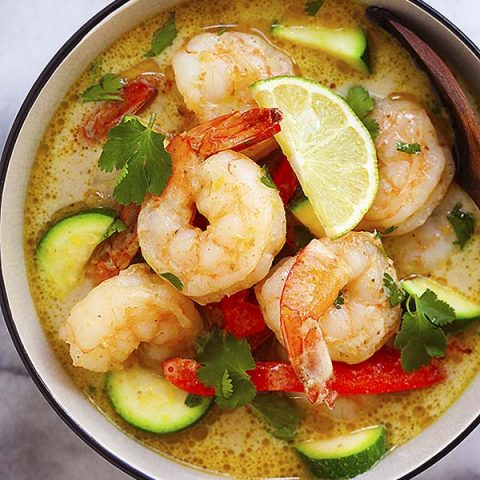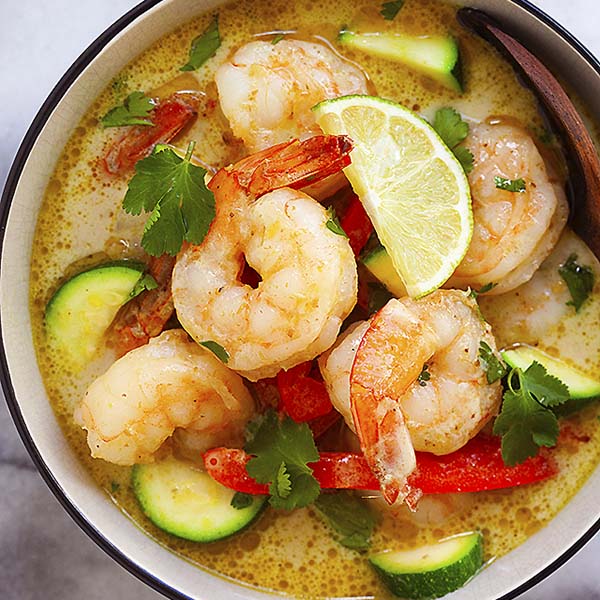 Delicious shrimp curry made with Thai green curry paste. This authentic Green Curry Shrimp recipe takes 20 mins to make and tastes just like restaurants!

Prep Time 10 minutes

Cook Time 10 minutes

Total Time 20 minutes
Ingredients
2 tablespoons cooking oil
2 - 2 1/2 tablespoons green curry paste (use 2 1/2 tablespoons if you want it spicy)
1 cup water
1 lb. (0.4 kg) jumbo shrimp, shelled, deveined, tail-on
1/2 cup coconut milk
3/4 tablespoon fish sauce, add more to taste
1/2 tablespoon Thai palm sugar (preferred) or sugar, add more to taste
4 oz. (115 g) zucchinis, sliced and halved
2 oz. (56 g) red bell peppers, seeded and cut into strips
1/2 tablespoon chopped cilantro
Instructions
Heat up a small pot on high heat and add the cooking oil. When it's heated, saute the green curry paste for 10 seconds before adding the water. Bring the water to boil and add the shrimps.
As soon as the shrimps are cooked, add the coconut milk, fish sauce, palm sugar, zucchinis and red bell peppers. Cook for 1 minute, stir to mix well. Turn off the heat and add the chopped cilantro. Serve immediately.

Nutrition Information
Serving Size
4 people
Amount Per Serving Calories 247Total Fat 14gSaturated Fat 6gCholesterol 285mgSodium 1155mgCarbohydrates 4gFiber 0gSugar 2gProtein 24g