Red Lobster Cheddar Bay Biscuits - buttery and cheesy cheddar biscuits served at Red Lobster are made with this homemade copycat recipe that is much better!

Red Lobster Cheddar Bay Biscuits
Red Lobster is known for their delicious biscuits. These Red Lobster Biscuits are everything – cheesy, crumbly, and so delicious!
They're so popular, they serve more than 1.1M of them a day.
The best part is, these biscuits are so, so easy to make at home.
Never venture out to Red Lobster again as I have the best cheddar bay biscuit recipe for you guys.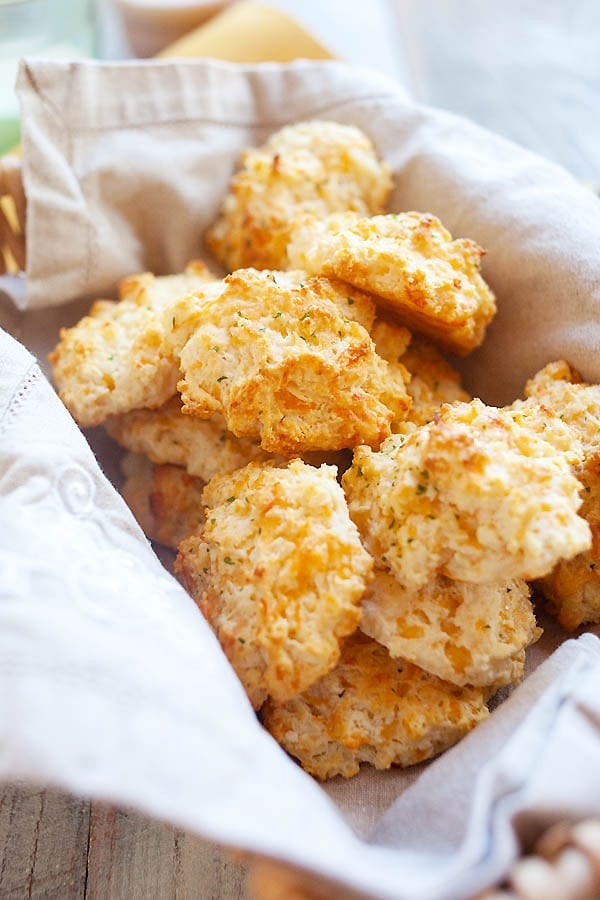 Ingredients to Make Red Lobster Biscuits
Bisquick biscuit mix
Milk
Cheddar cheese
Butter
Garlic powder
Dried parsley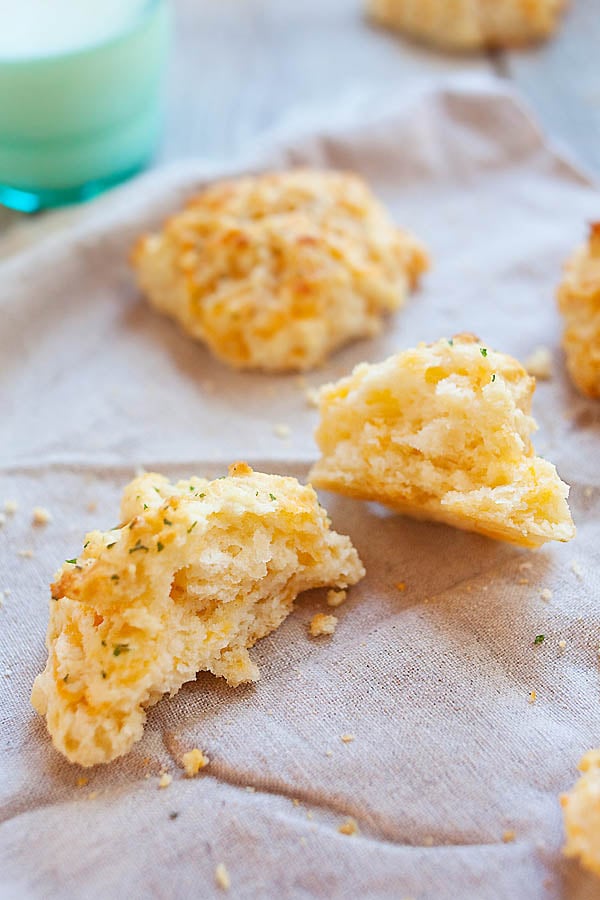 How to Make Bisquick Biscuits
I occasionally go to Red Lobster.
As a seafood connoisseur, you must think that I go there for seafood, but no, I go there for the sole reason of stuffing myself silly with their biscuits.
I don't think I got the real "secret" recipe for Red Lobster Cheddar Bay biscuits, but they were pretty darn good.
In fact, they were about 85% close to the original in terms of taste and texture.
Best of all, the biscuits are easy to make with Bisquick mix.
Frequently Asked Questions
What are Red Lobster biscuits made of?
These biscuits are made with all-purpose flour, salt, butter, and baking powder. To make the biscuits easier, you can skip all of this with Bisquick biscuit mix.
Do cheddar biscuits need to be refrigerated?
No, they do not need to be refrigerated for up to 3 days at room temperature if they are sealed tightly. You can also refrigerate them if you would like, but it may lose its texture.
How many calories?
There are 160 calories in 1 biscuit.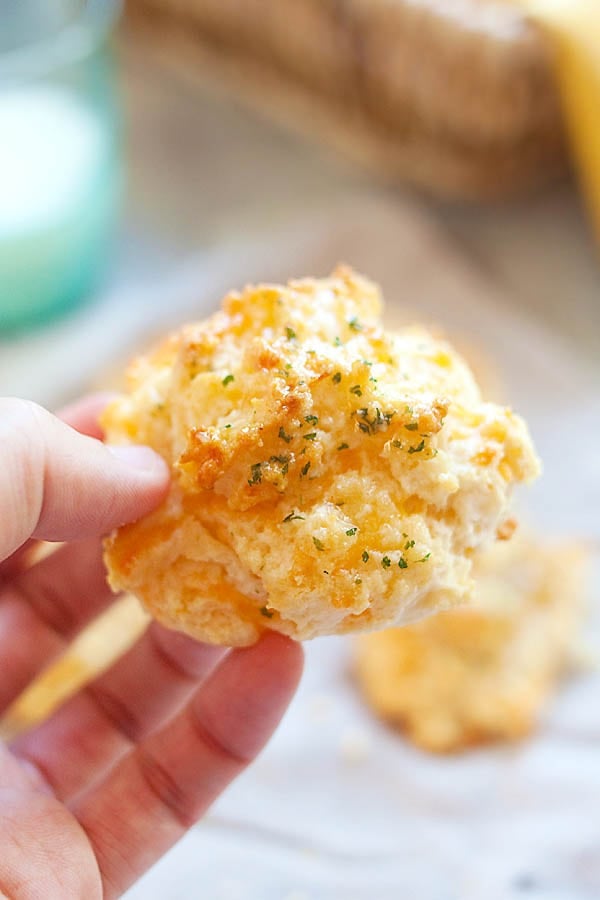 What Dishes to Serve with this Recipe?
This dish is best served as a starter. For a wholesome meal and easy weeknight dinner, I recommend the following recipes.
Pairs well with: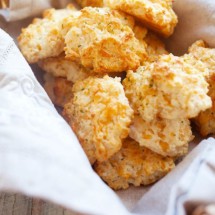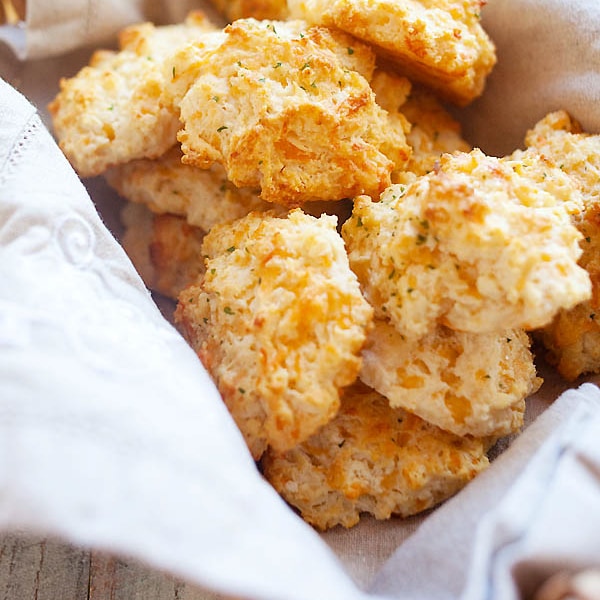 Red Lobster Cheddar Bay Biscuits
Red Lobster cheddar bay biscuits copycat – close to the original Red Lobster's biscuits. Crumbly, cheesy, and the best biscuit recipe ever!!
Ingredients
2

cups

Bisquick biscuit mix

2/3

cup

milk

1/2

cup

cheddar cheese

shredded

1/4

cup

butter

melted

1/4

teaspoon

garlic powder

1/4

teaspoon

dried parsley
Click Here for Conversion Tool
Directions
Preheat oven to 450 degree. Mix biscuit mix, milk, and cheddar cheese until soft dough forms; beat vigorously for 30 seconds. Drop dough by spoonfuls onto ungreased cookie sheet. Bake for 8-10 minutes or until golden brown.

Mix melted butter, garlic powder, and dried parsley; brush generously over warm biscuits before removing from cookie sheet. Serve warm. Make 10-12 biscuits.