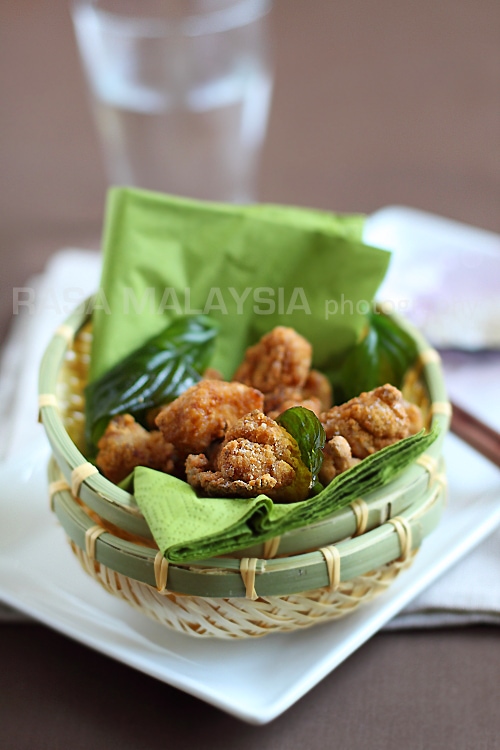 One of my favorite places to eat is Taipei. Taipei reminds me of my hometown Penang, mostly because of a similar spoken dialect and the fiercely celebrated street food culture.
Walk down the many small alleys and bustling night markets in Taipei, you are sure to find many great eats in a city that is obsessed with food.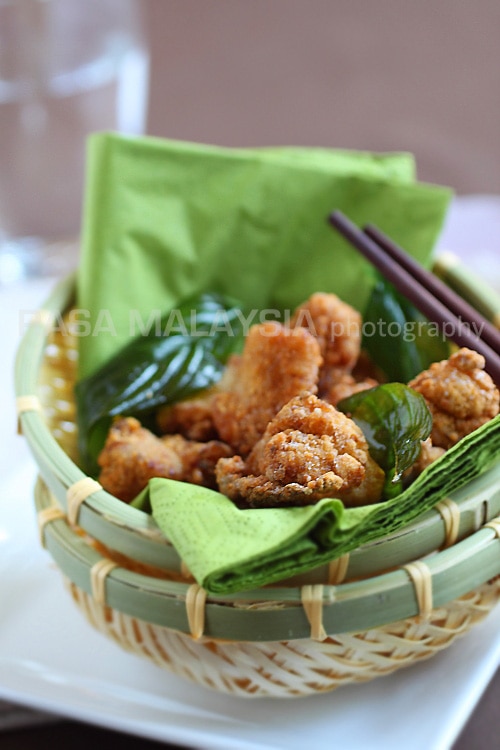 Salt and pepper chicken is a Taiwanese dish that I love. (Another one is three-cup chicken.)
Called 盐酥鸡 in Chinese, salt and pepper chicken are basically fried chicken marinated with five-spice powder and served with fried basil leaves. If you've been to Taipei and its many colorful night markets, you can't miss salt and pepper chicken.
They are often sold by mobile vendors selling various fried foods and snacks. I don't have the luxury to travel to Taipei all the time, so I rely on my salt and pepper chicken recipe whenever I feel like having a quick bite in the afternoon.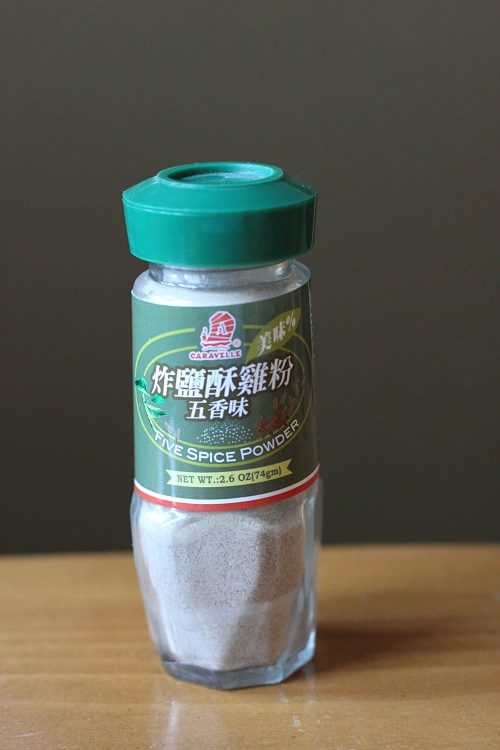 The essence of salt and pepper chicken lies in the generous use of five-spice powder. Please take note that the five-spice powder used in Taiwanese salt and pepper chicken is different from the regular five-spice powder you are accustomed to.
In fact, it's labeled as "炸盐酥鸡粉" or "fried salt and pepper chicken powder" and it's made in Taiwan. You can get it at Asian stores, but not all of them carry it though.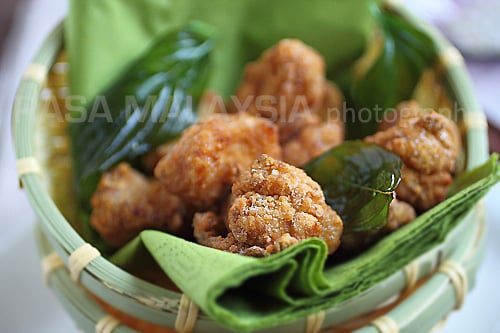 How Many Calories Per Serving?
This recipe is only 251 calories per serving.
5 Secrets to 20 Min Dinners
Get tricks for quick & easy meals!
Yield: 4 people
Salt and Pepper Chicken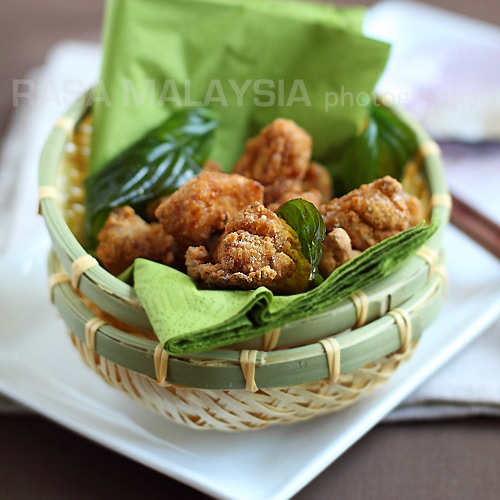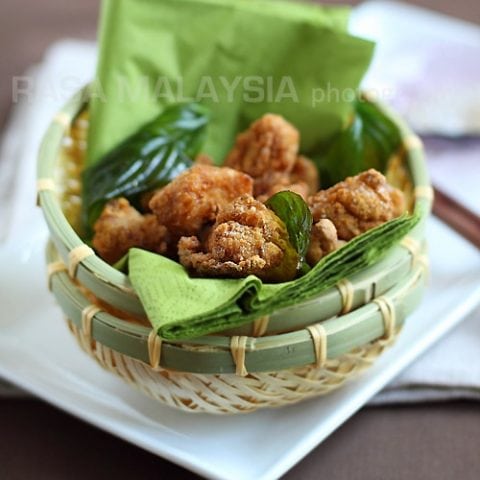 Salt and pepper chicken is a favorite Taiwanese street food. Easy salt and pepper chicken recipe that you can try at home. A great afternoon snack.
Total Time
2 hours
20 minutes
Ingredients
1 chicken breast, about 8-10 oz. (226 g-283 g), cut into bite-size cubes/pieces
2 tablespoons soy sauce
3 tablespoons 5-spice powder(炸盐酥鸡粉), this is NOT the regular 5-spice powder which is dark in color
1/2 tablespoon rice wine or sake
1/8 teaspoon black pepper powder
1 teaspoon sugar
1 egg yolk
1 bunch Thai basil leaves
1 cup potato starch or corn flour
Oil for deep-frying
Instructions
Marinate the chicken with the seasonings including the egg yolk for 2 hours in the fridge. When ready to deep-fry, put 1 cup of potato starch or corn flour on a flat plate. Add the chicken to the flour and coat evenly. Heat up a wok or deep-fryer with oil and deep fry the chicken pieces until they turn golden brown. Transfer the fried chicken out on a plate lined with paper towels to soak up the excess oil.
Deep fry the basil leaves until crispy and garnish on top of the fried chicken. Serve immediately.
Notes
The 5-spice powder used in this recipe is made with spices, salt, and pepper. It's called 炸盐酥鸡粉 in Chinese. Even though it's labeled as "Five Spice Powder" in English, it's not the regular 5-spice powder which is dark in color.
Nutrition Information
Yield
4
Serving Size
4 people
Amount Per Serving
Calories

251
Total Fat

3g
Unsaturated Fat

0g
Cholesterol

84mg
Sodium

593mg
Carbohydrates

37g
Fiber

3g
Sugar

2g
Protein

17g