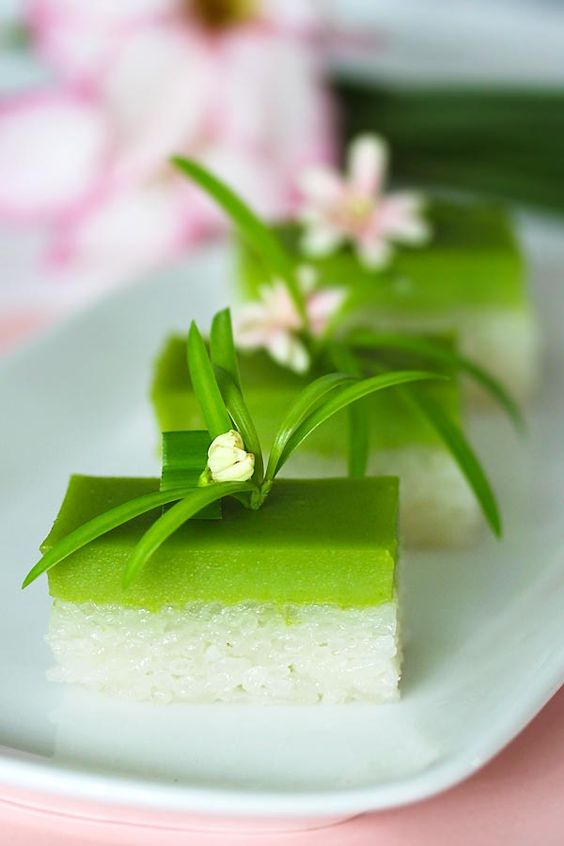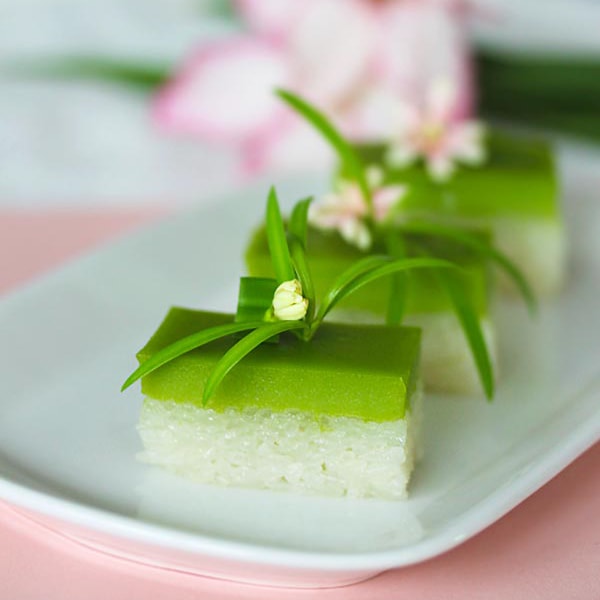 Seri Muka
Seri Muka – amazing Malaysian kuih (sweet cake) made of glutinous rice, coconut milk, sugar and pandan leaves. Seri Muka is a dainty and yummy dessert | rasamalaysia.com
Prep Time: |
Cook Time: |
Total Time: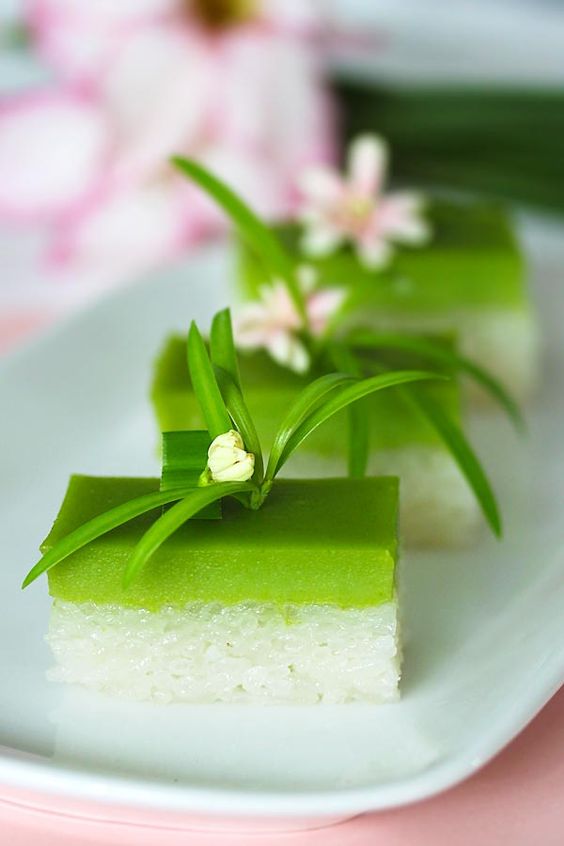 Seri Muka
Seri Muka – amazing Malaysian kuih (sweet cake) made of glutinous rice, coconut milk, sugar and pandan leaves. Seri Muka is a dainty and yummy dessert.
Today I have my contributor Siew Loon back with a popular kuih recipe: Seri Muka. Seri Muka is a Malay and Nyonya kuih made of glutinous rice and pandan leaves. They are so pretty, with natural green color and cut into small pieces. More importantly, seri muka is absolutely delightful—sweet, laden with coconut milk, with a nice sticky texture. They go extremely well with a cup of coffee in the morning, or as an afternoon snack.
Siew Loon learned this seri muka recipe from her friend Helen, who selflessly taught her to make this ever tasty sweet cake. It takes about an hour to make seri muka but the end result is rewarding. If you love kuih, you have to try this easy and amazing recipe. Happy eating!
Seri Muka Recipe
Makes 20 pieces | Prep Time: 10 Minutes | Cook Time: 50 Minutes
Contributor: Ho Siew Loon
Ingredients:
For Bottom Layer:
300 g glutinuos rice (soak for 30 minutes in water)
200 ml thin coconut milk (100ml coconut milk plus 100 ml water)
2 screwpine (pandan) leaves (optional)
1 teaspoon salt
For Top Layer:
200 ml thick coconut milk or coconut cream
2 large eggs plus 2 egg yolks
170 g sugar
100 ml pandan/screwpine juice (from 8-10 pandan leaves)
5 tablespoon all-purpose flour + 2 Tablespoon cornstarch
Method:
Mixed all the ingredients for the bottom layer and steam on high heat for 20 minutes.
Meanwhile prepare the top layer. Mix the eggs, coconut milk, sugar, pandan juice and flour. Stir until smooth. Cook over boiling water (using double boil method) until the mixture thickens slightly but still runny enough to pour.
After 20 minutes, take out the glutinuous rice mixture, stir and flatten it with spoon or hands. Make sure it is compact. Use a sieve to pour the egg mixture on to the rice mixture.
Steam on medium heat for 30 minutes. Leave to cool before cutting into diamond-shaped or rectangle-shaped pieces.
NEW! Menu Pairing Ideas:
Cook's Note:
You may use a 8 inch x 8 inch pan to make this kuih.
Most-Pinned Recipes
Ginger Garlic Baked Chicken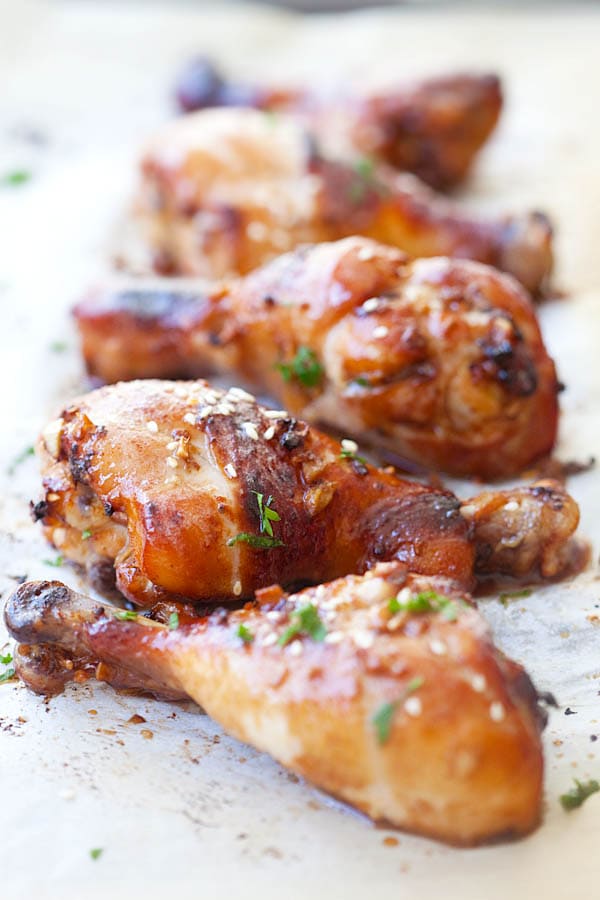 Crab Rangoon (Cream Cheese Wontons)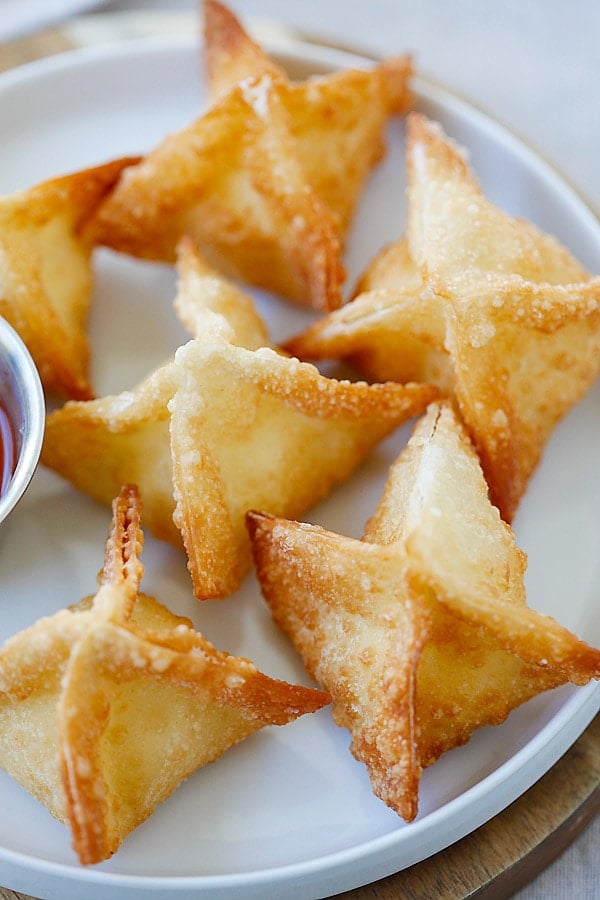 Chicken Wontons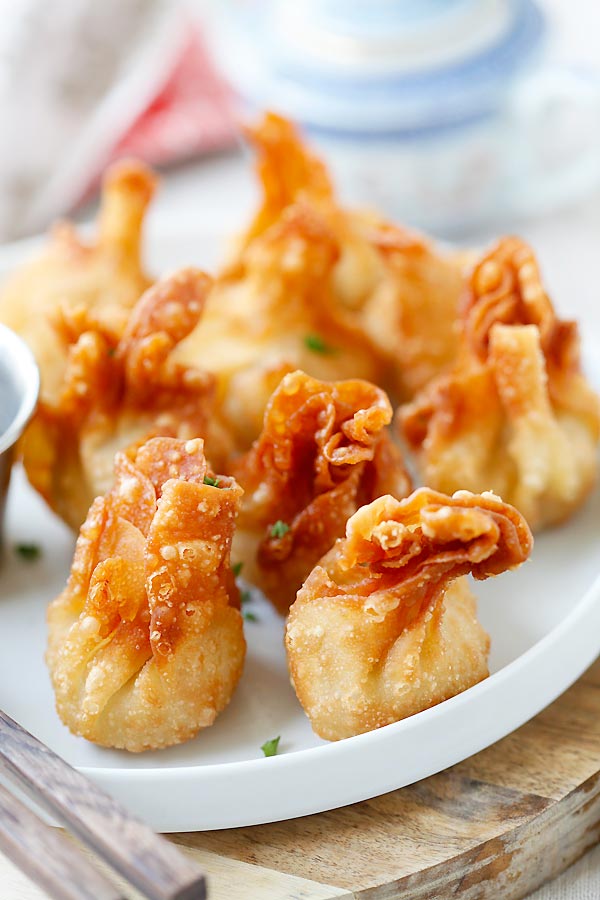 Onion Scallion Beef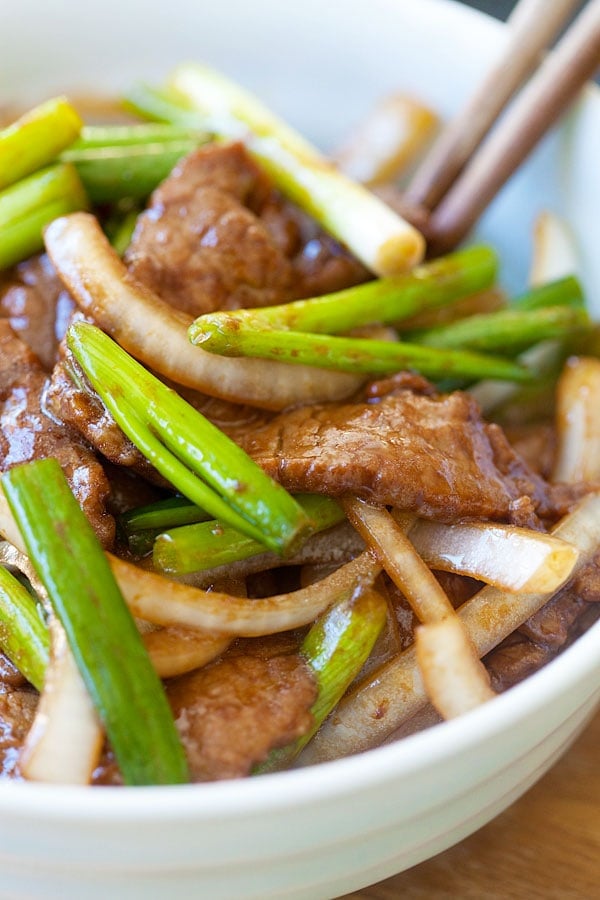 Thai Chicken Sate with Peanut Sauce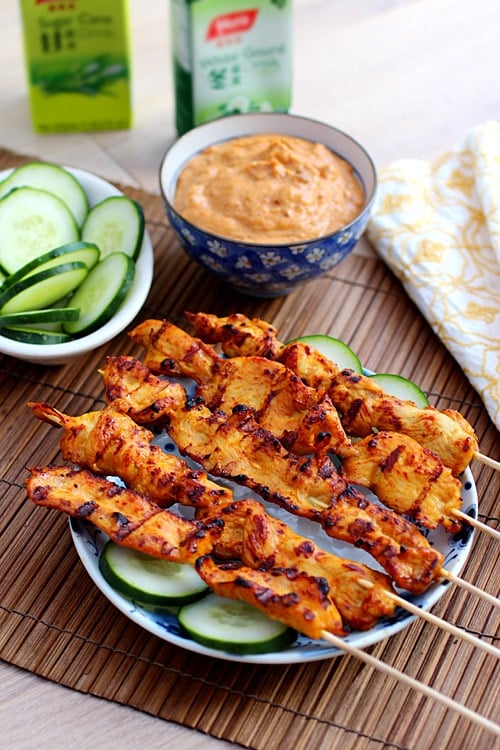 Thai Peanut Sauce