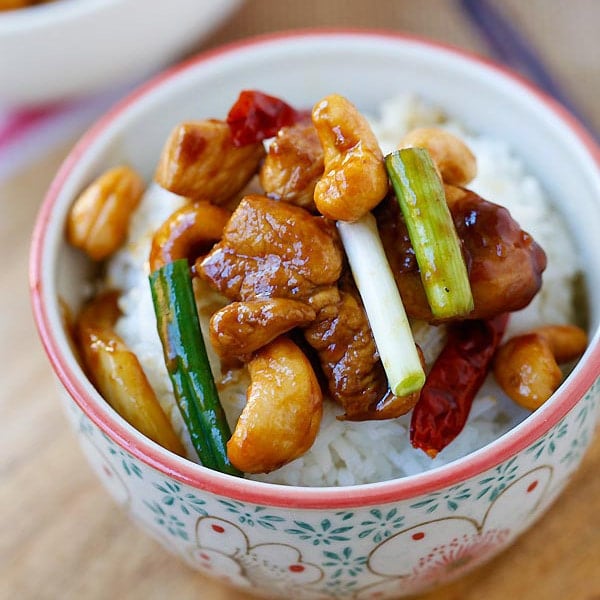 Spicy Cashew Chicken
Spicy Cashew Chicken – easy and delicious chicken with cashew nuts with just the right amount of spicy heat. Takes 20 mins to make and much better than takeout | rasamalaysia.com
Prep Time: |
Cook Time: |
Total Time: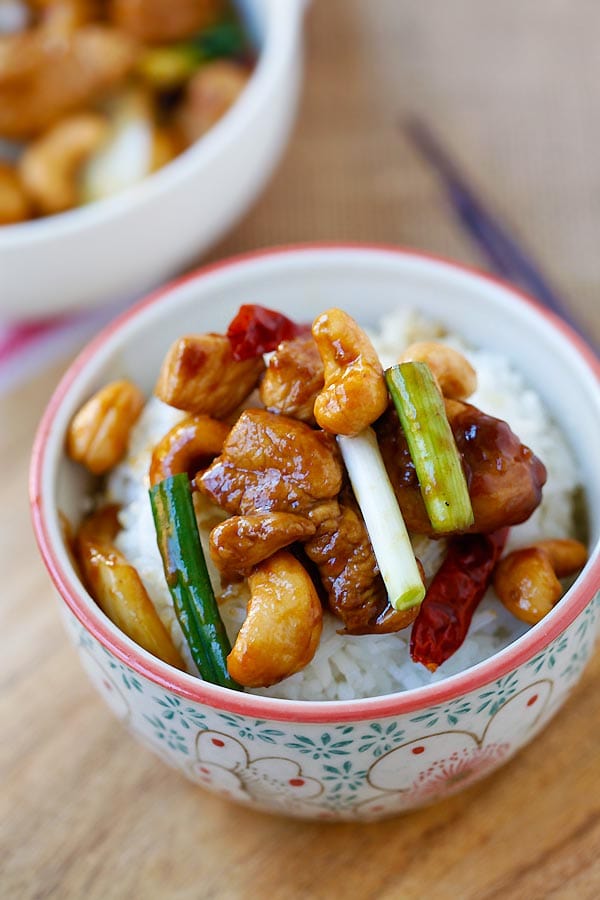 Spicy Cashew Chicken
Spicy Cashew Chicken – easy and delicious chicken with cashew nuts with just the right amount of spicy heat. Takes 20 mins to make and much better than takeout.
This spicy cashew chicken is adapted from my favorite Thai cookbook "Thai Cooking Made Easy." This variation of spicy cashew chicken is also popular in Southeast Asia. In fact, it's one of my favorite chicken dishes whenever I eat out at local hot stir-fries stalls or restaurants when I am home in Malaysia. To me, it's the local interpretation of Chinese cashew chicken and Kung Pao Chicken, combined into this mouthwatering spicy Thai cashew chicken.
I know a lot of you love the spicy cashew chicken at Cheesecake Factory but I will assure you that my spicy cashew chicken tastes MUCH better than the sweetened up version they offer. It's savory, with just the right amount of heat, and the perfect balance of flavors, making it such a delight with steamed white rice.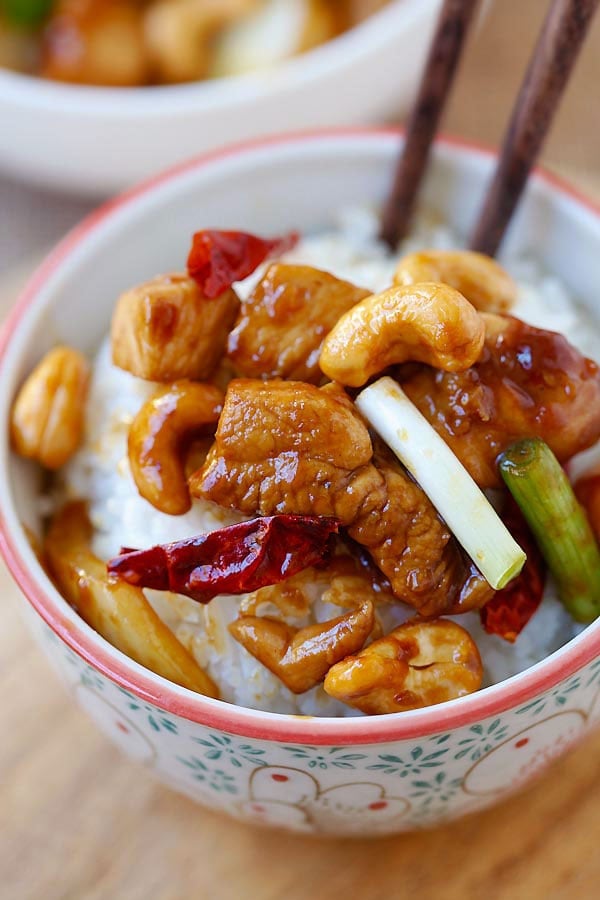 Spicy Chicken with Cashew Nuts Recipe
Serves 2 | Prep Time: 15 Minutes | Cook Time: 5 Minutes
Ingredients:
2 tablespoons oil
2 cloves garlic, minced
1/2 small onion, cut into halves
6-8 finger-length dried red chilies, seeded and cut into halves
1/2 cup roasted cashew nuts, rinsed and drained
8 oz chicken, cut into small cubes
1 scallion, trimmed and cut into 1 1/2-in lengths
Sauce:
1 teaspoon regular soy sauce (or Maggi seasoning sauce / Golden Mountain sauce)
1 tablespoon sweet soy sauce
1 teaspoon fish sauce
1/4 teaspoon sugar or to taste
2 tablespoons water
Method:
Heat up a wok and add the oil. When the oil is heated, add the garlic, onion, dried red chilies and stir-fry until fragrant or when you smell the spicy aroma of the chilies. Add the cashew nuts and follow with the chicken. Stir-fry the chicken until the surface turns opaque. Add all the ingredients for the Sauce into the wok and continue to stir-fry until the chicken is cooked. Stir-in the scallion, dish out and serve immediately with steamed rice.
Cook's Note:
To learn more about the different soy sauces used in Thai cooking, please check out this great post by She Simmers.
NEW! Menu Pairing Ideas:
Most-Pinned Recipes
Ginger Garlic Baked Chicken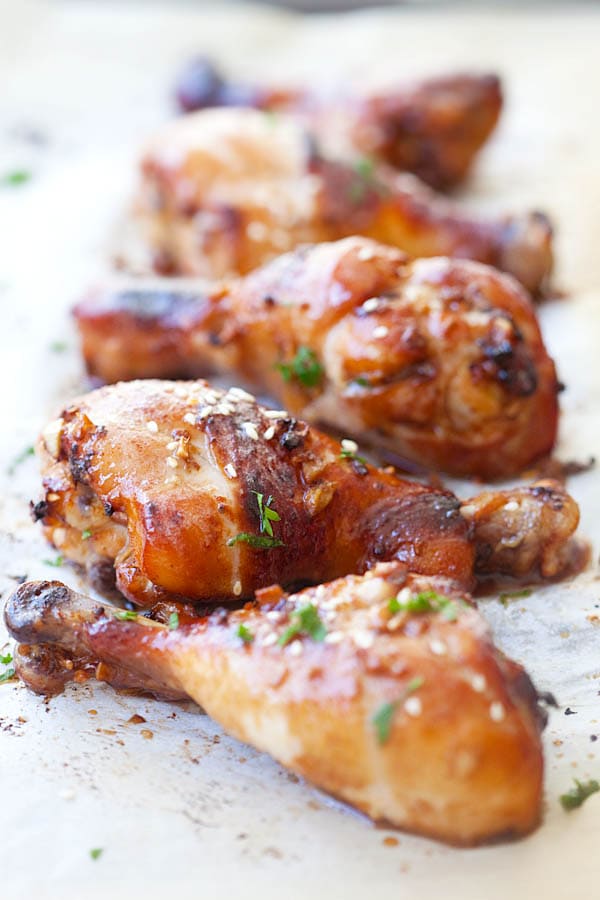 Crab Rangoon (Cream Cheese Wontons)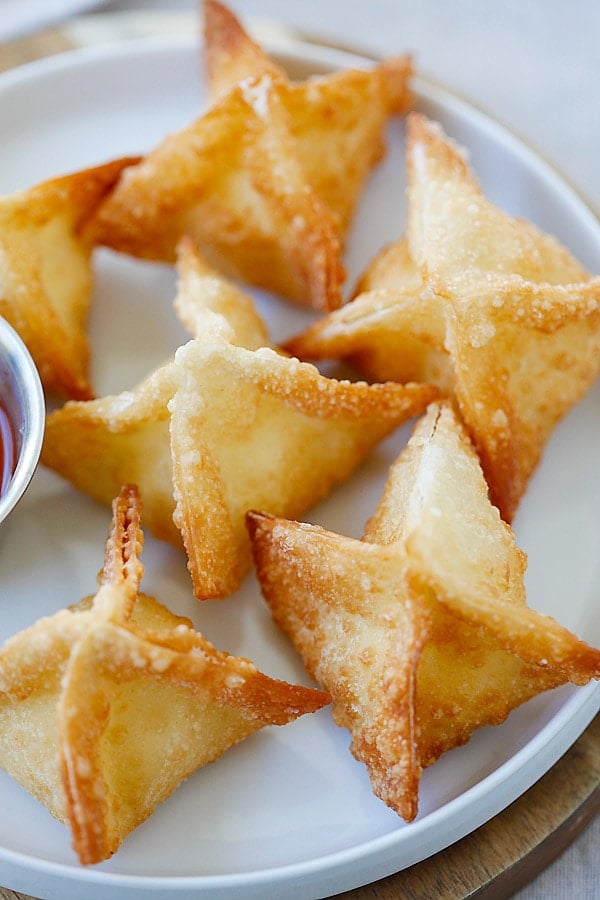 Chicken Wontons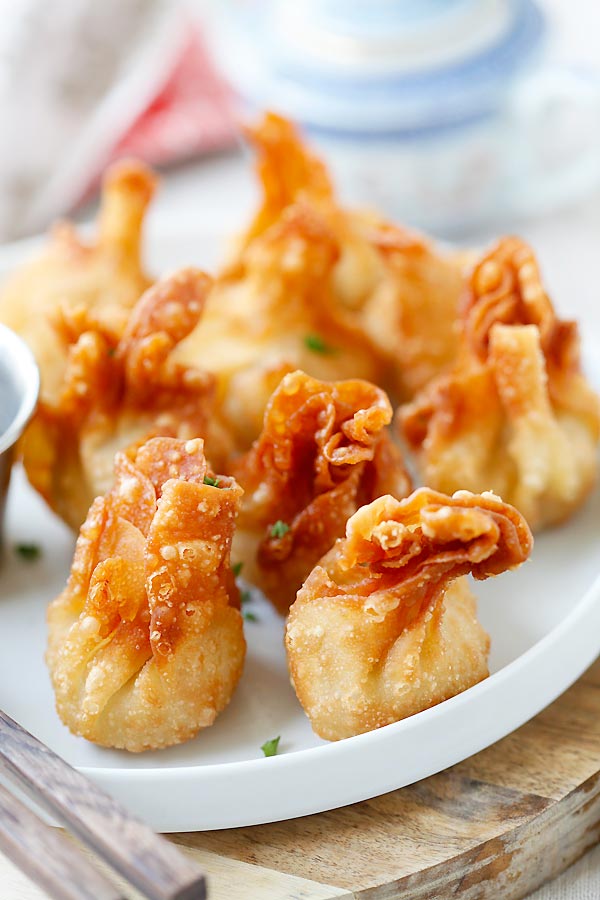 Onion Scallion Beef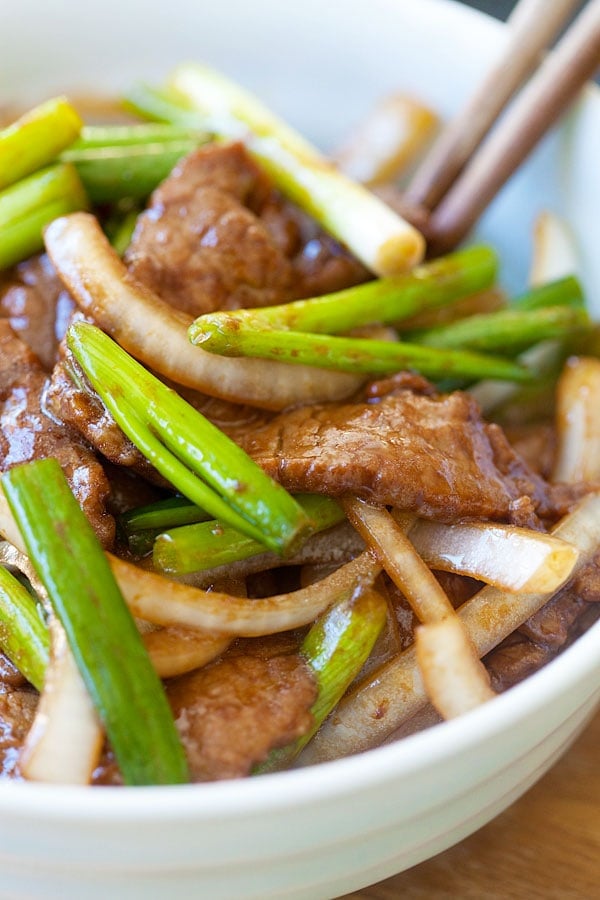 Thai Chicken Sate with Peanut Sauce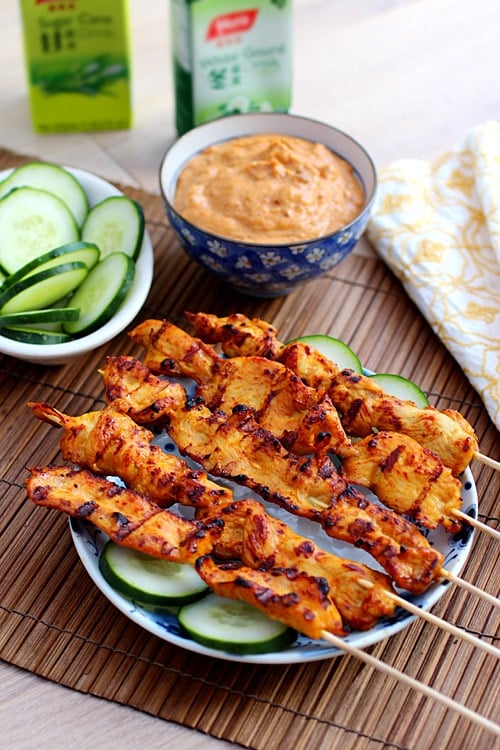 Thai Peanut Sauce