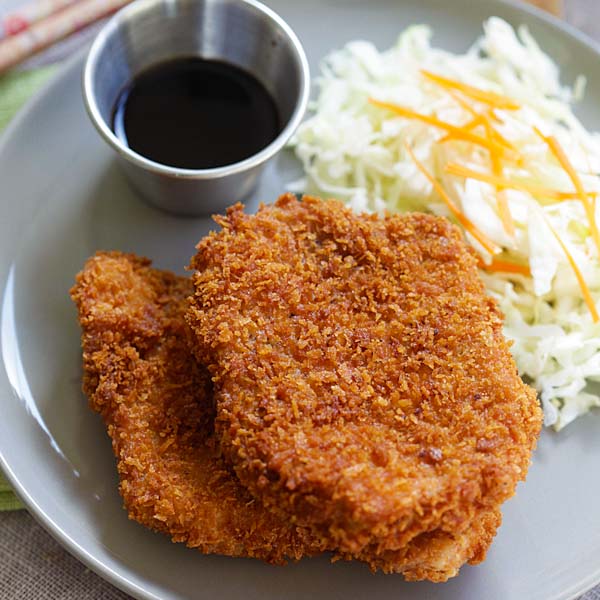 Tonkatsu
Tonkatsu – Tonkatsu is crispy and crunchy Japanese fried pork cutlet with bread crumbs or panko. Easy and the best tonkatsu recipe ever
Prep time:
Cook time:
Total Time: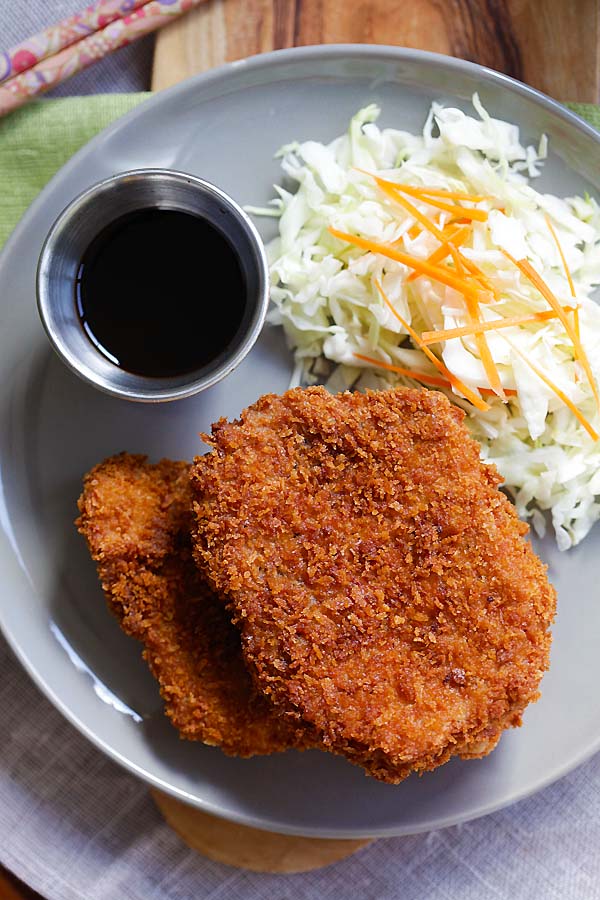 Tonkatsu
Tonkatsu – Tonkatsu is crispy and crunchy Japanese fried pork cutlet with bread crumbs or panko. Easy and the best tonkatsu recipe ever.
My Tonkatsu recipe is very simple. It calls for only a few basic ingredients. The key ingredient is Japanese panko, which is easily available at supermarkets now. If you can't find panko, you may use regular breadcrumbs.
To make sure you get the crispy, light and airy texture you get at Japanese restaurants, deep-fry at 350F. There is no splattering as panko is dry. If you are scared of deep-frying, don't be as you will be rewarded with some of the best homemade tonkatsu.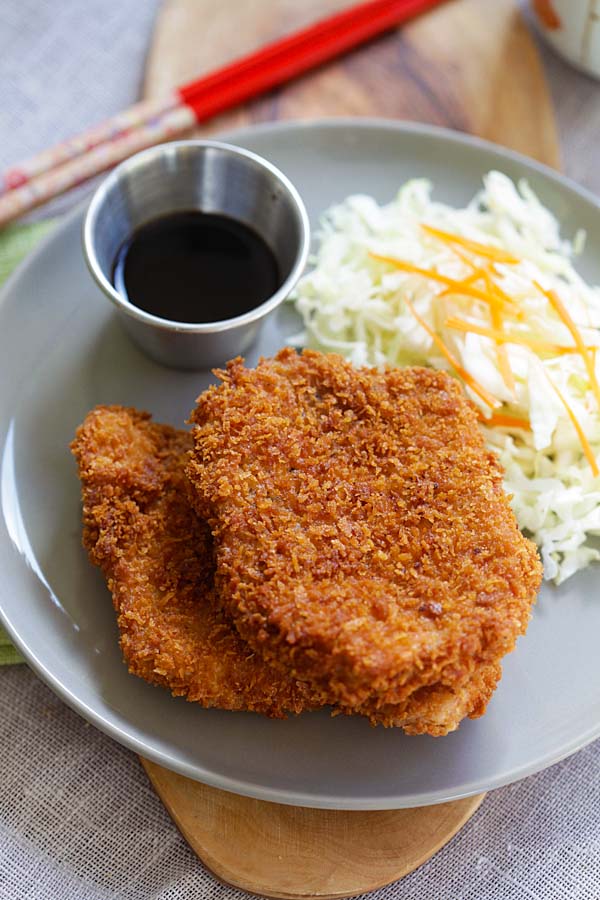 Tonkatsu Recipe
Serves 2-3 | Prep Time: 10 Mins | Cooking Time: 10 minutes
Ingredients:
Oil, for deep-frying
2-3 boneless pork cutlets
Salt
Ground black pepper
1/4 cup cornstarch
1 large egg, beaten
1 cup Japanese panko (preferred) or regular breadcrumbs
Shredded cabbage
Bottled Tonkatsu sauce
Method:
Heat up a small pot of oil for deep-frying, at 350F.
Rinse the pork cutlets with cold water, pat dry with paper towels and season with salt and black pepper. Arrange the cornstarch, egg and panko in three separate containers, next to each other.
Coat a piece of the pork cutlet lightly with some cornstarch. Shake off the excess. Dip the pork cutlet into the egg, then immediately onto the panko. Make sure the pork cutlet is evenly coated with a layer of panko. Set aside for deep-frying. Repeat the same to the remaining pork cutlets.
Deep fry the pork cutlets until they turn golden brown. Remove using a strainer and transfer to a plate lined with paper towels. Slice the Tonkatsu into pieces and serve immediately with some shredded cabbage and Tonkatsu sauce.
Most-Pinned Recipes
Ginger Garlic Baked Chicken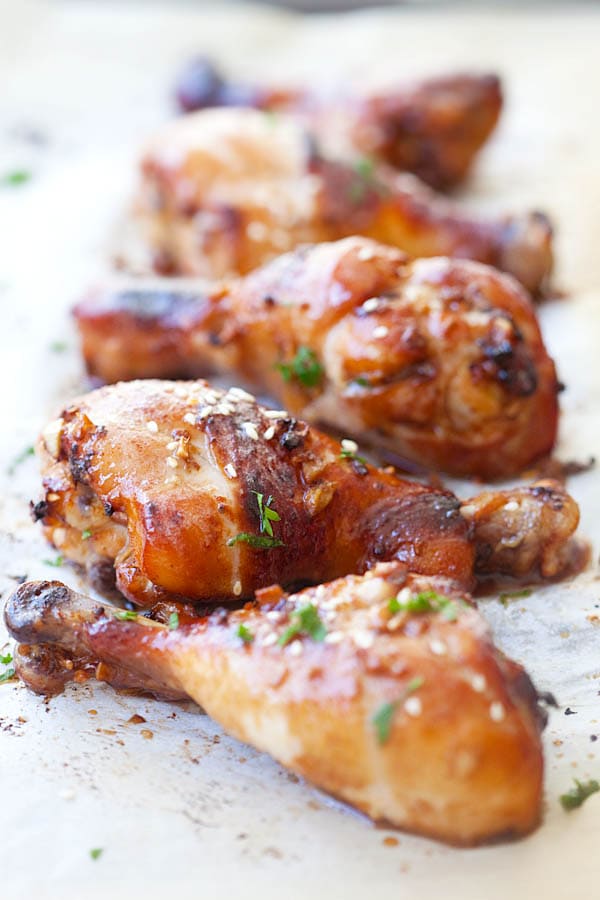 Crab Rangoon (Cream Cheese Wontons)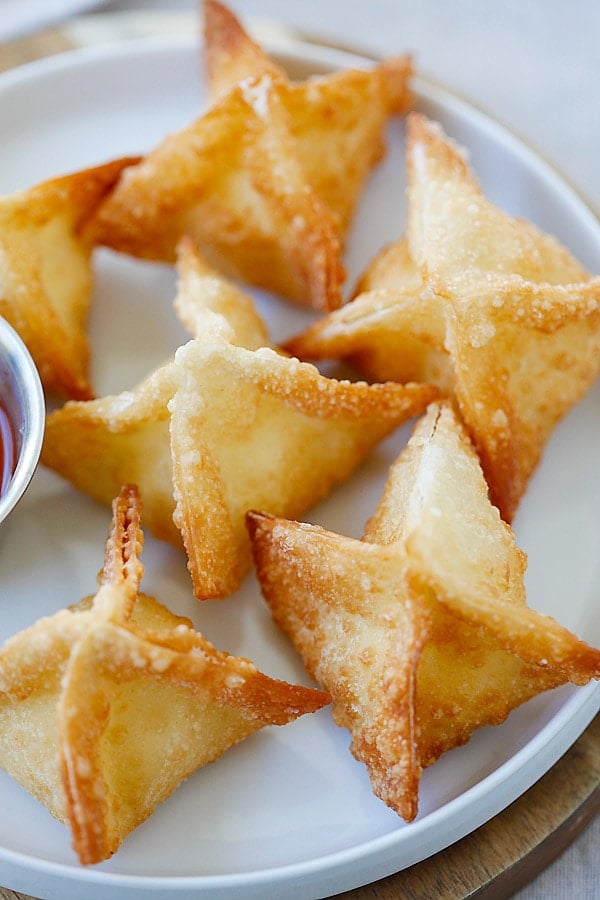 Chicken Wontons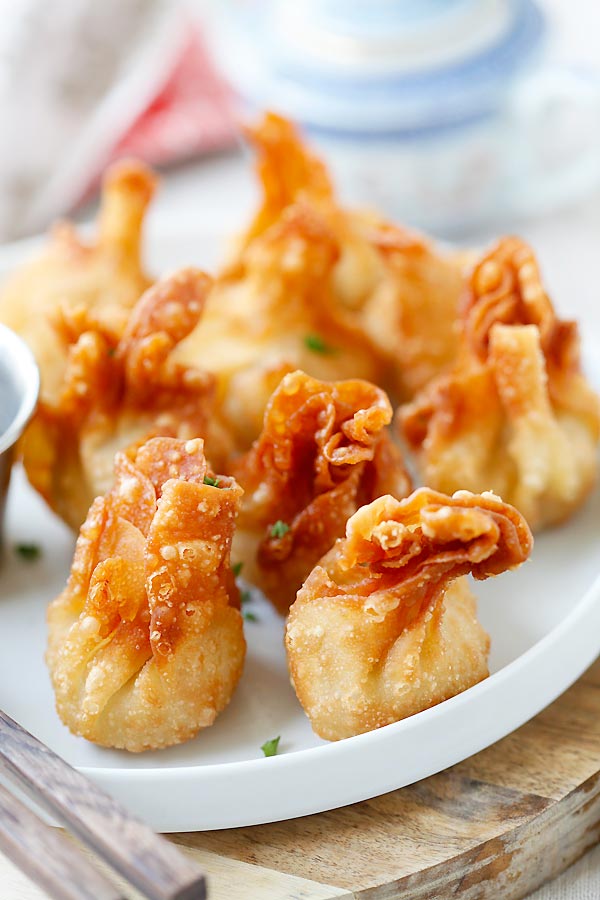 Onion Scallion Beef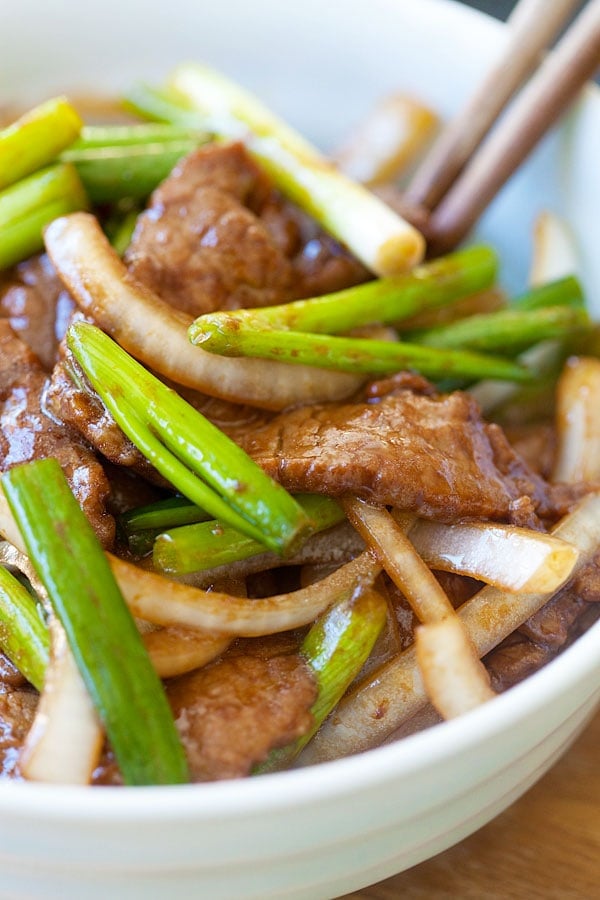 Thai Chicken Sate with Peanut Sauce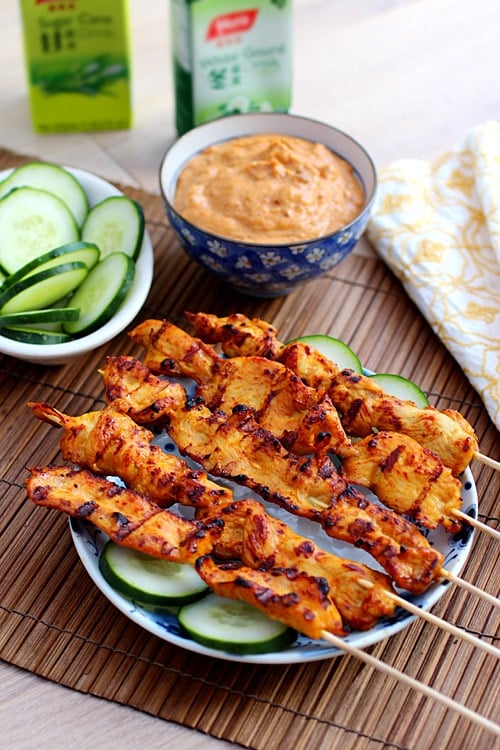 Thai Peanut Sauce