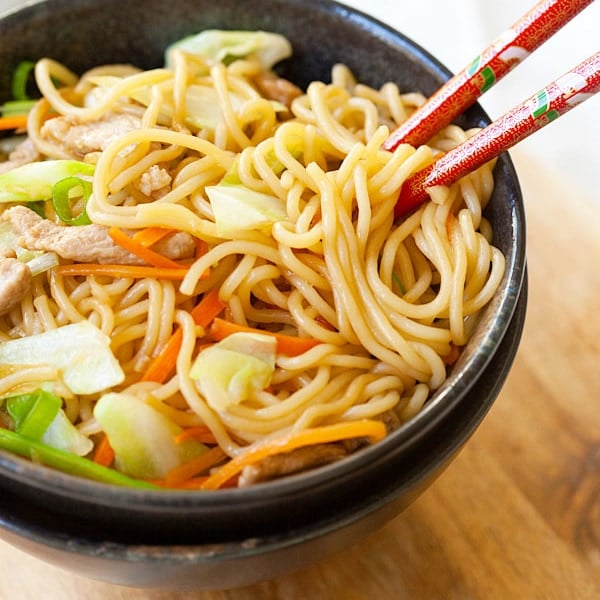 Yakisoba (Japanese Fried Noodles)
Yakisoba or Japanese fried noodles is a popular dish. Inspired by Chinese fried noodles, this yakisoba recipe is made with cabbage, carrot, and pork | rasamalaysia.com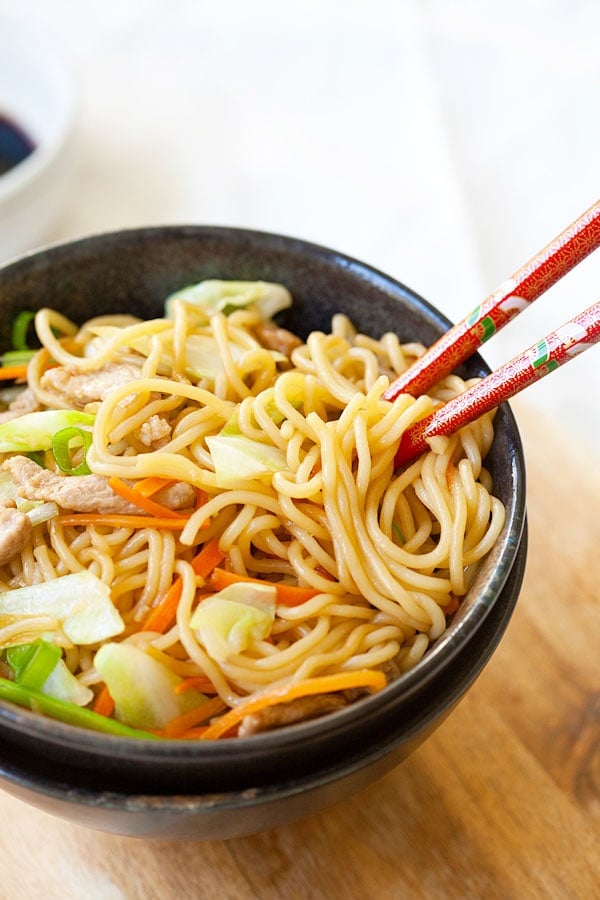 Yakisoba (Japanese Fried Noodles)
Yakisoba or Japanese fried noodles is a popular dish. Inspired by Chinese fried noodles, this yakisoba recipe is made with cabbage, carrot, and pork.

Yakisoba is pretty much the Japanese version of Chinese chow mein, but there is a certain appeal about yakisoba—the ramen noodles andthe sharp-flavored benishoga (picked ginger strips) make yakisoba a bright-tasting noodle dish. I loved it.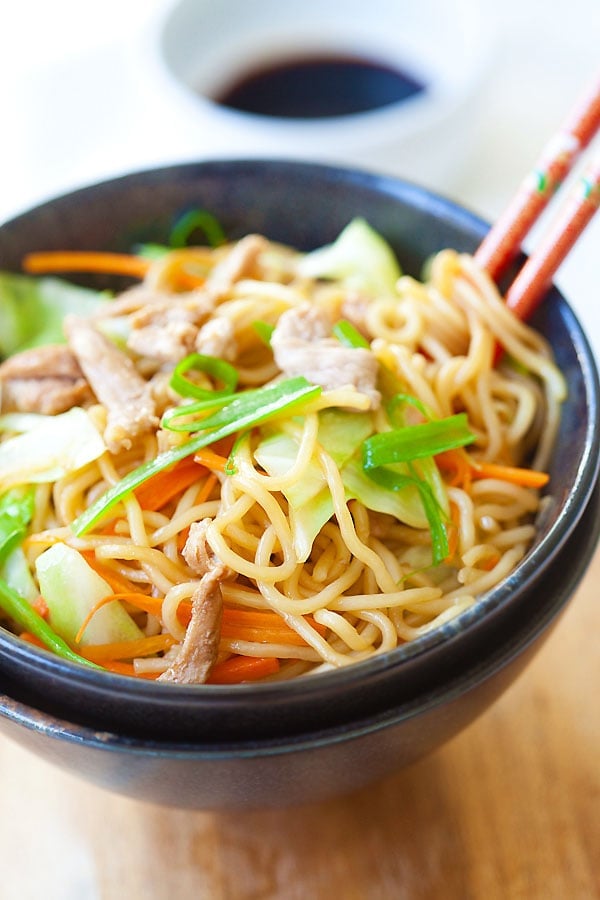 Yakisoba (Japanese Fried Noodles) Recipe
Serves 3 | Prep Time: 15 Mins | Cook Time: 10 Mins
Ingredients:
12 oz. yakisoba (rinsed with water and drained)
3 cloves garlic (finely chopped)
2 oz. pork (cut into small pieces and marinated with some soy sauce)
2 oz. cabbage (roughly chopped into pieces)
2 oz. carrot (cut into thin strips)
Some scallions (cut into thin threads)
2 tablespoons oil
2 tablespoons soy sauce
1 tablespoon sake
1/2 teaspoon mirin
3 dashes white pepper powder
1/2 teaspoon sugar
1/8 teaspoon sesame oil
Salt to taste
Method:
Heat up wok with oil. Add garlic and stir fry until light brown in color. Add pork and do a few quick stirs before adding cabbage and carrot. Stir a few times and add noodles and all the seasonings. Continue to stir-fry until the vegetables and noodles are cooked, for 1-2 minutes. Transfer out and serve immediately with some benishoga (Japanese picked ginger).
Cook's Note:
You can find fresh yakisoba noodles at Japanese stores or Asian stores. Usually, they come with yakisoba seasoning sauce. You can use the sauce or make yakisoba from scratch using my yakisoba recipe above.
Trending Now
Soy-Glazed Chicken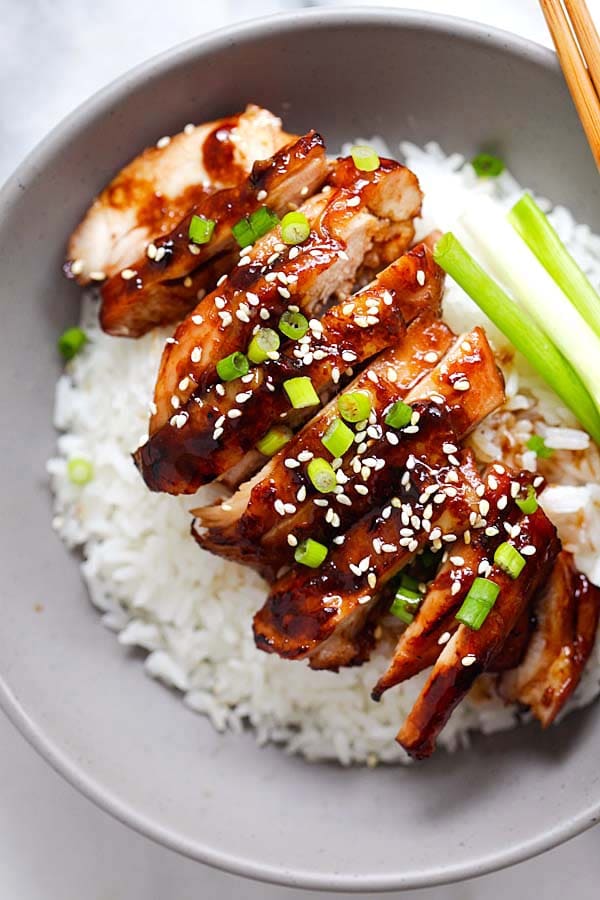 Honey Sriracha Scallops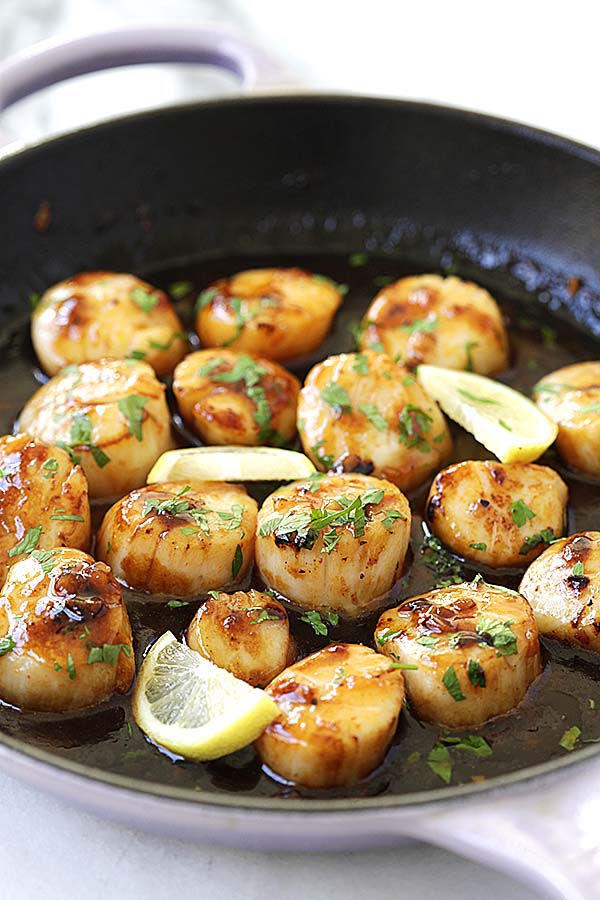 Teriyaki Chicken Meatballs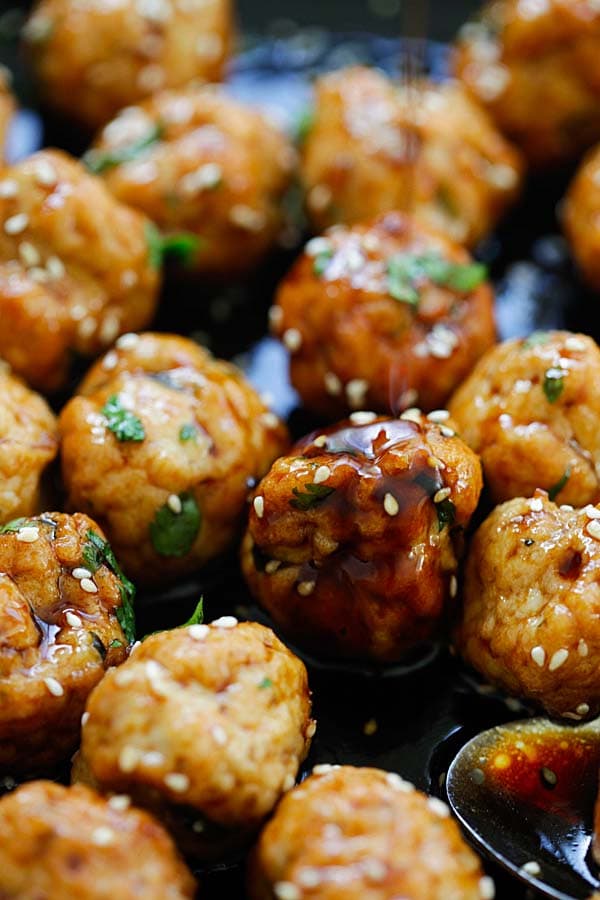 Hot and Sour Soup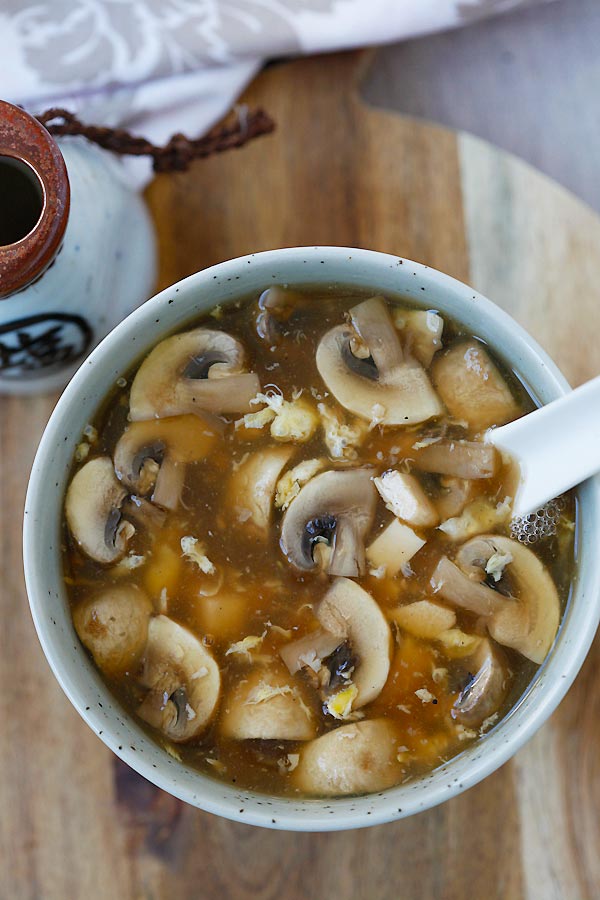 Thai Sweet Chili Chicken