Bean Sprouts with Tofu Puff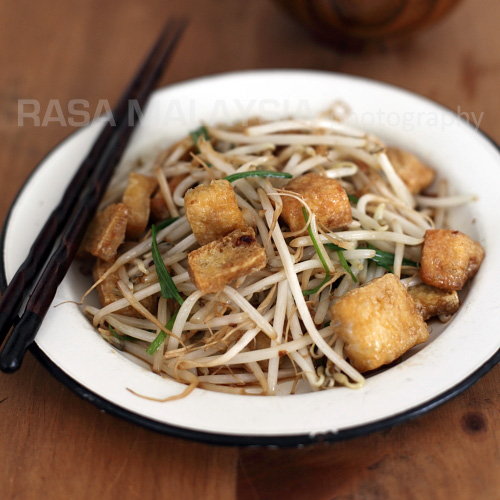 http://rasamalaysia.com/bean-sprouts-recipe/
Bean Sprouts with Tofu Puff
Bean Sprouts with Tofu Puff Recipe
Ingredients:
8 oz bean sprouts
1 tablespoon oil
1-2 cloves garlic (finely chopped)
6-8 small tofu puffs (cut into halves)
1 stalk scallion (cut into 2-inch lengths)
1 tablespoon soy sauce
Method:
Rinse the bean sprouts under cold running water, drain and set aside. Remove the roots if you desire.
Heat up a wok and add cooking oil. Stir-fry the garlic until aromatic, then add the tofu puffs into the wok for a few quick stirs before adding the bean sprouts into the wok. Add soy sauce, scallions, and do a few more quick stirs. Dish out and serve immediately.
Cook's Note:
Bean sprouts should be crunchy and just cooked when served. Overcooking will make them wilt and lose the crunchy texture.
Click Images Below for Similar Recipes:
LOVE THE RECIPE & PHOTOS? PLEASE SHARE:
Sign Up for Email Updates
Enter your email for new updates: recipes, giveaways, and more!