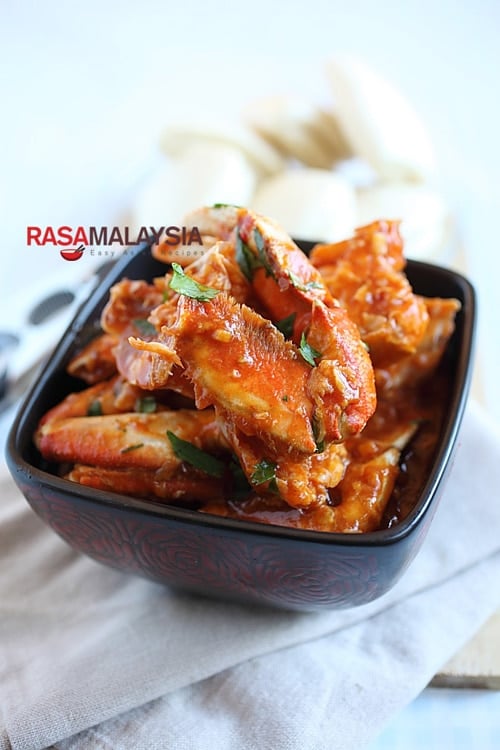 We will be leaving for Malaysia to celebrate Chinese New Year tomorrow morning. Before I leave, I feel obliged to share a very delicious recipe with you, so here is my crab in sour and spicy sauce (酸辣蟹), or known as "chili crab" in Singapore. The timing couldn't be better as Chinese (Lunar) New Year is just a few days away and I am sure many of you are scouring the web for a great recipe to share with the family.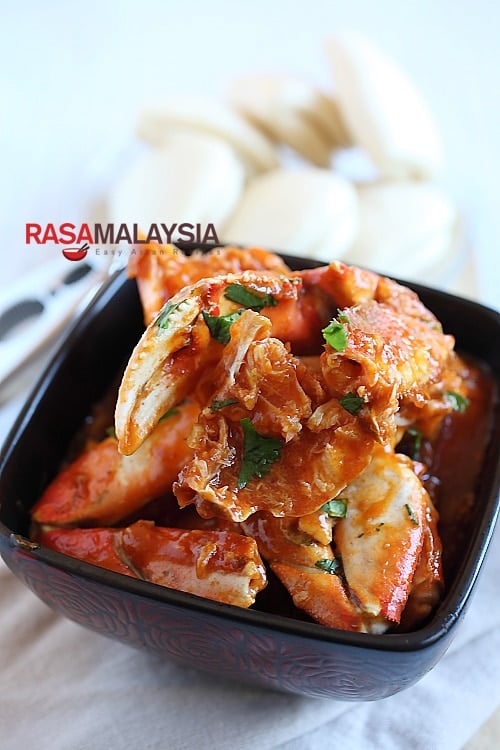 I have an equally tasty home-style chili crab recipe (my late mother's recipe) but this rendition with the eggy, sweet, sour, and spicy sauce is perfect for entertaining guests or simply when you want to have a crab feast. The sauce pairs beautifully with Chinese mantou—steamed or fried—as the bun sops up the scrumptious and addictive spicy and sour sauce. I prefer the soft and puffy steamed buns…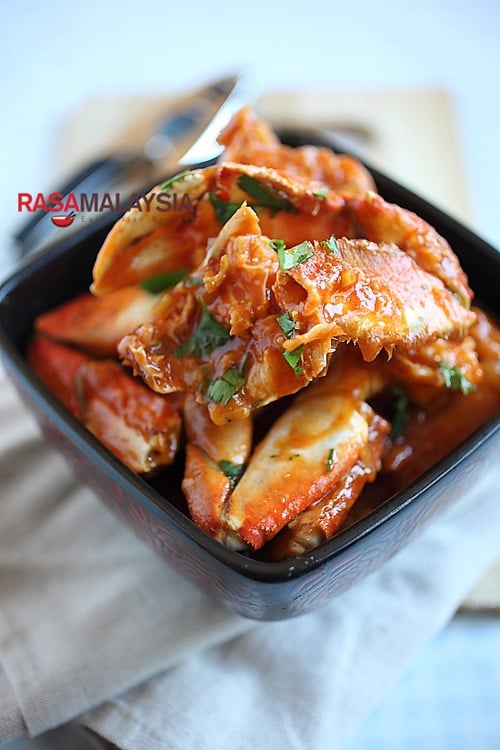 I made this for my good friends E and N last weekend and they practically begged me to share the recipe. I took them to the Asian market and got them the "starter kit" or ingredients to prepare this dish. For the crab, we are lucky as Dungeness crab is in season and the market will clean and cut it up for you. Save the shell and pick out the tamale or mustard inside the shell. Add them in the sauce and you will be rewarded with a richly flavorful sauce that you just can't stop eating. You can also prepare this dish with mud crab, blue swimmer crab, or stone crab but I just love the fleshy Dungeness crab.
Enjoy!