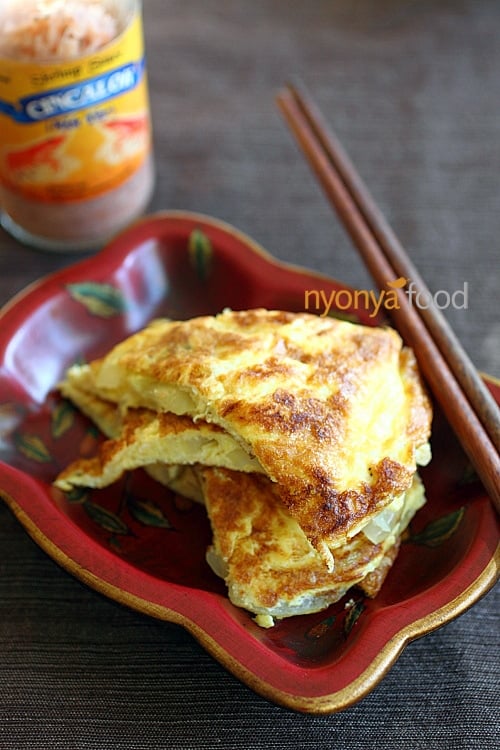 Even though I grew up with Penang Nyonya food, Malacca (Melaka) is the origin of Nyonya food. Back in the old days of the Malacca Sultanate some 600 years ago, Malacca was the most important trading ports for the East and West. With trades, it came Chinese merchants to the Malay peninsula and many of them settled down and married local women. Their descendants are known as Peranakan Cina (local-born or straits-born Chinese) where female are referred to as Nyonya and men are Baba, and their unique cuisine—a fusion of Malay and Chinese cuisine—is what we refer to as Nyonya food today.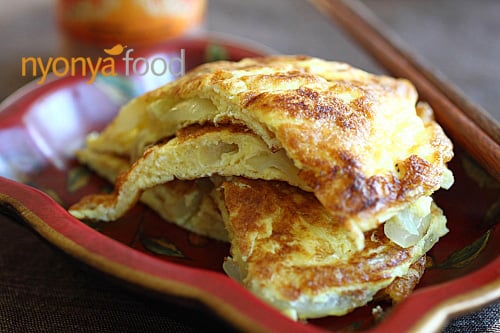 Cincaluk (Cincalok), or fermented baby shrimp, is particularly popular in the Peranakan states of Malacca (Melaka) and Penang. The main ingredient of cincaluk is geragau—little tiny shrimps found off the west coast of Malaysia. Fermented with salt, water, and sugar, cincaluk is an acquired taste even to many Malaysians.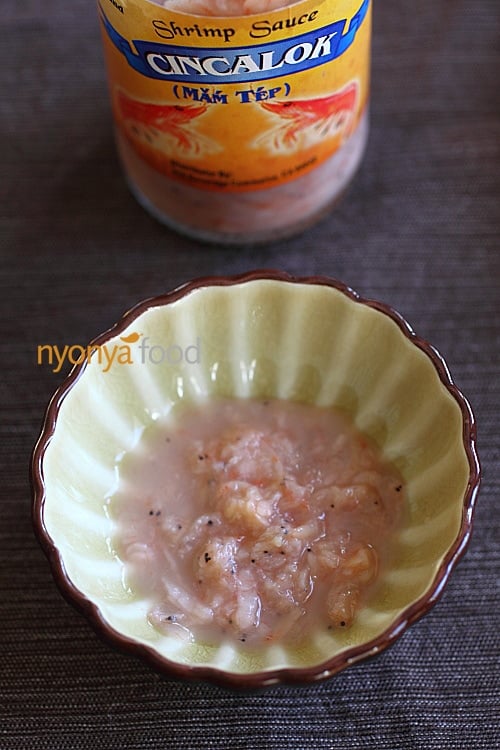 This cincaluk omelet or telur dadar cincaluk is aromatic, with just a tint of the saltiness and pungent taste from the cincaluk. In Penang, cincaluk is mostly used in steamed eggss and not in omelet, so this is a distinct Malacca-style Nyonya dish. Enjoy!