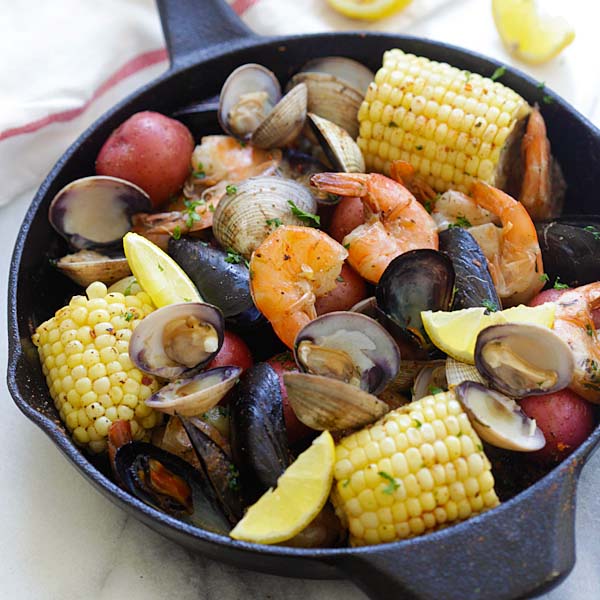 Easy Clambake
Clambake – the easiest and no-fuss clambake recipe ever, cooked on a stovetop with a skillet. Fresh, delicious and perfect for summer!
Prep time:
Cook time:
Total Time:
Ingredients:
2 big yellow onions, chopped
1/2 cup butter or olive oil
1 (750 ml) bottle dry white wine
1 tablespoon fresh thyme leaves, chopped
1 tablespoon sea kelp seasoning
1 tablespoon Cajun seasoning
1/3 cup lemon juice
2 lbs small potatoes, peeled and cut into halves
1 1/2 lbs kielbasa(or any kind of spicy smoked sausage), cut into 2-inch thick slices
5 (1 1/4-1 1/2 lbs) live lobsters
4-5 ears fresh corn, each shucked and cut into 4 pieces
4 lbs clams (combination of Manila clams and steamer clams), scrubbed
1 lb mussels, scrubbed an debearded
1 lb shrimp, shell-on and head-on (or not)
extra water, for boiling (if needed)
salt and ground black pepper, as per taste
melted butter, for dipping
lemon wedges, on the side
Method:
Pour in the wine, add in the thyme leaves, sea kelp and cajun seasoning, lemon juice and let it boil. Then, cook the following ingredients in this order: potatoes and sausage; cover and cook for 5 minutes, add lobsters in; cover and cook for 10 minutes, corn and clams; cover and cook for 5 minutes; mussels and shrimp; cover and cook for 5 minutes.
Lower the heat to medium and cook another 5-10 minutes, or until all the shellfish are cooked through, clams and mussels are open, and potatoes are tender. Extra salt and pepper as per taste.
Remove lobsters first, cut them up, and crack the claws. Ladle out the seafood into serving bowls along with lobster pieces. Serve clambake with broth and lemon butter.(Be careful to avoid sand in the bottom of the stockpot)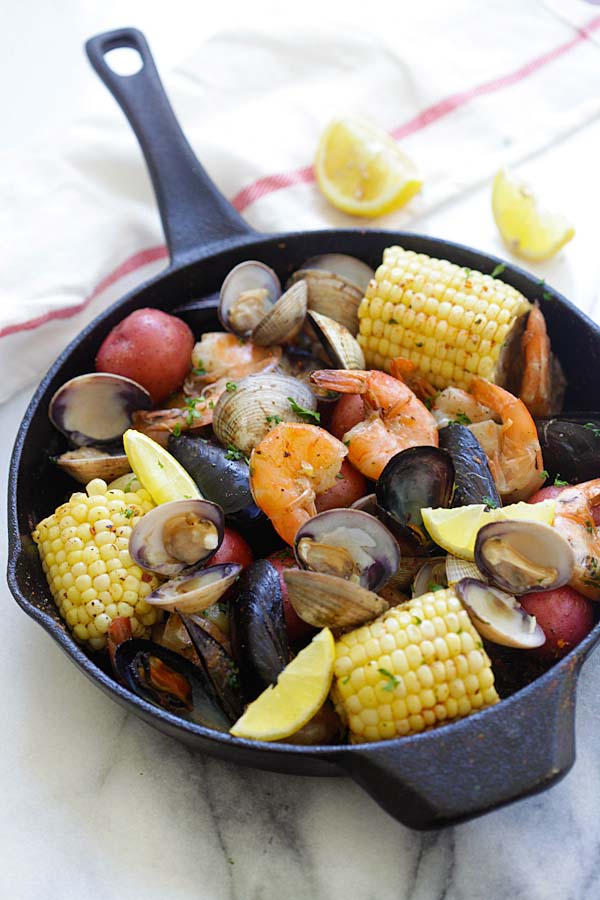 Easy Clambake Recipe
Serves 3 | Prep Time: 15 Minutes | Cook Time: 10 Minutes
Ingredients:
1/2 stick butter, melted
6 cloves garlic
1/2 lb shell-on and deveined shrimp
1/2 lb clams
1/2 lb mussels, scrubbed an bearded
8 oz small red potatoes
1 ear fresh corn, shucked and cut into 4 pieces
1/4 cup beer or white wine
1 tablespoon Cajun seasoning
3 dashes ground black pepper
1 teaspoon chopped parsley
Melted butter, for dipping
Lemon wedges
Method:
Par-boil the potatoes and corns until they are cooked. Drained and set aside.
Heat up a cast-iron skillet on stovetop. Add the melted butter and saute the garlic. Add the shrimp, clams, mussels, red potatoes and corns. Add the beer or white wine, Cajun seasoning and ground black pepper. Turn the heat to low, cover the skillet and cook for about 10 minutes, or until all the shellfish are cooked. Add the parsley, stir to combine well. Serve the clambake immediately with melted butter and lemon wedges.
Most-Pinned Recipes
Chili Lime Chicken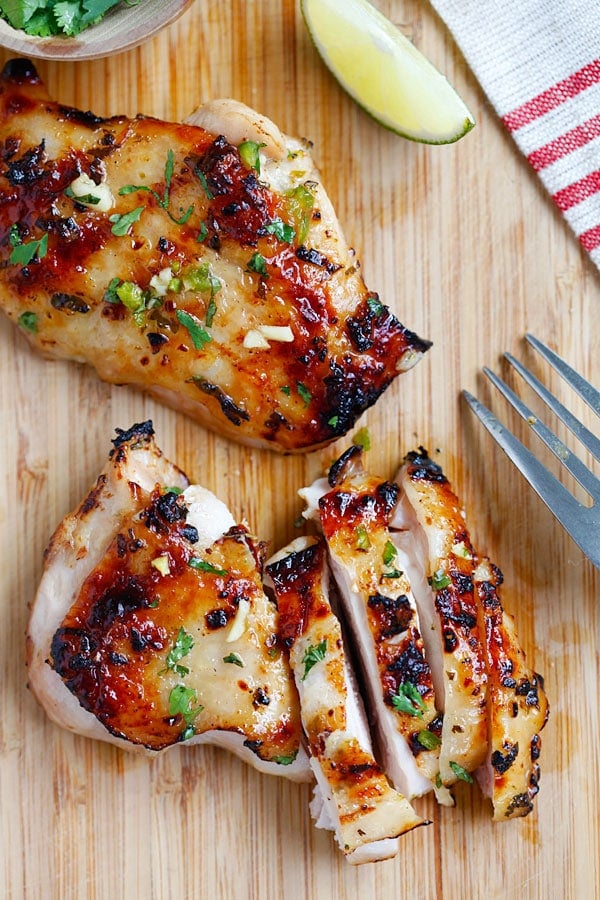 Parmesan Baked Chicken Nuggets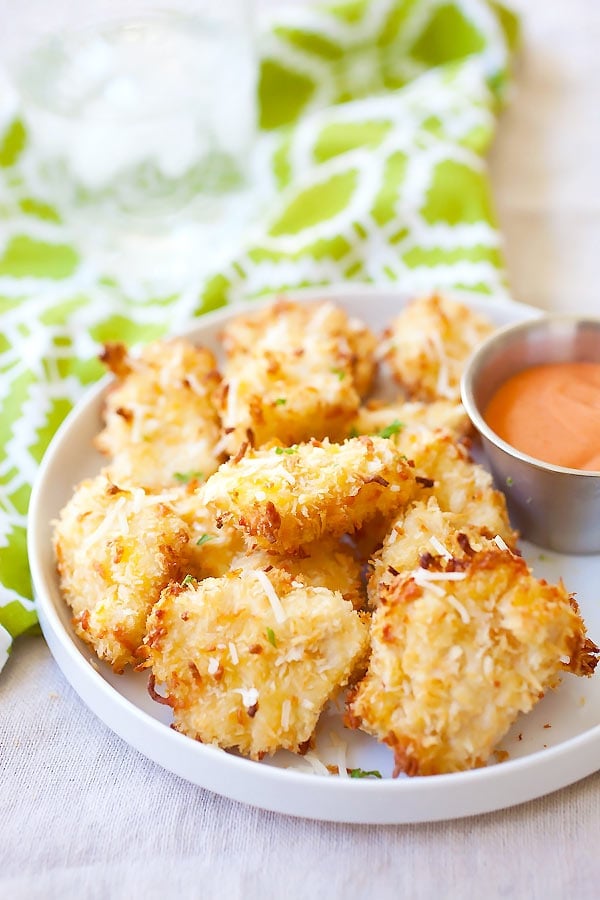 Garlic Herb Cheese Bombs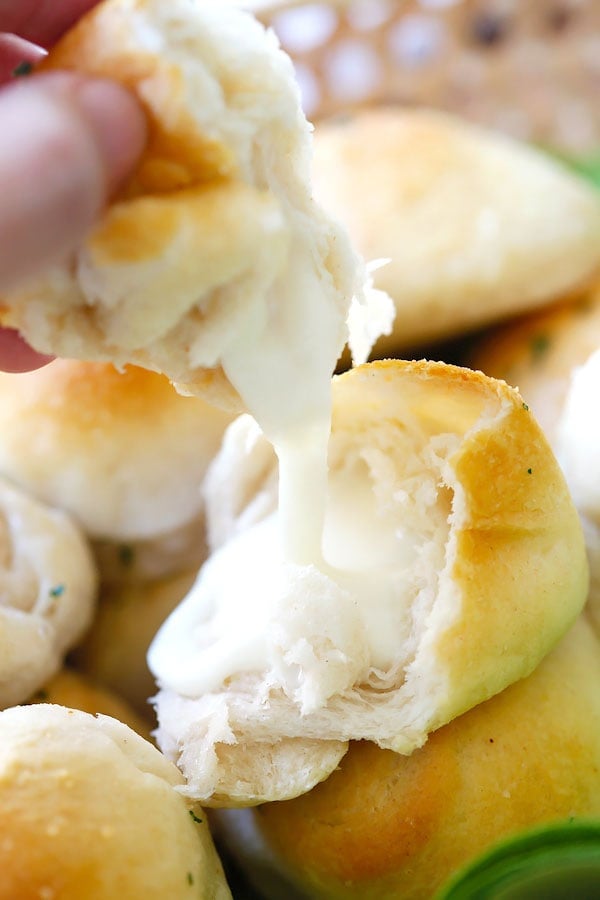 Cilantro Lime Chicken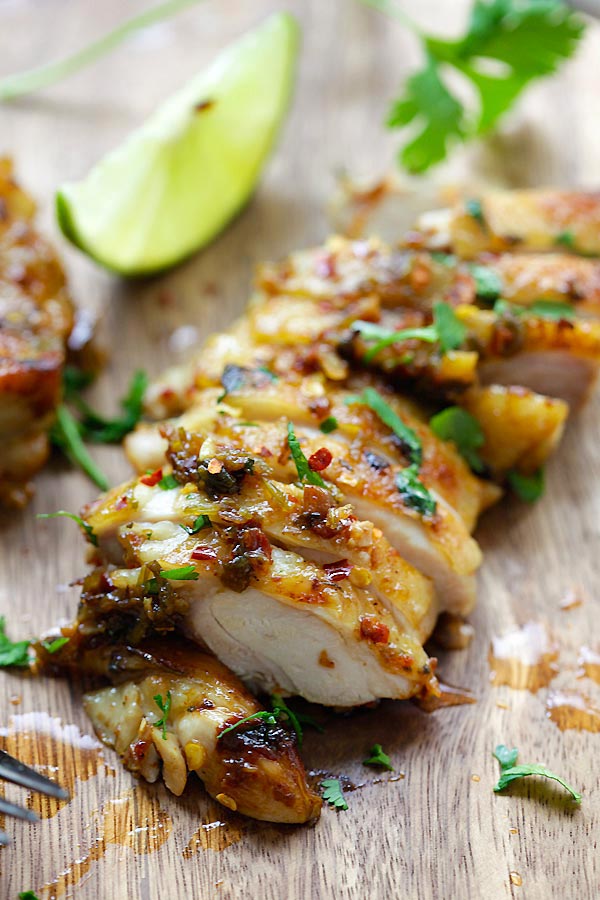 Parmesan Garlic Noodles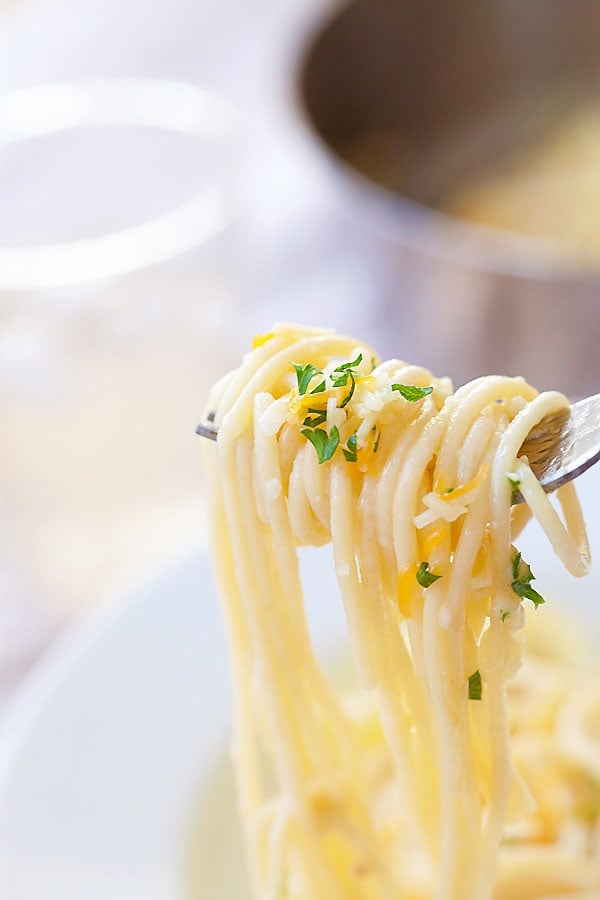 Garlic Herb Roasted Potatoes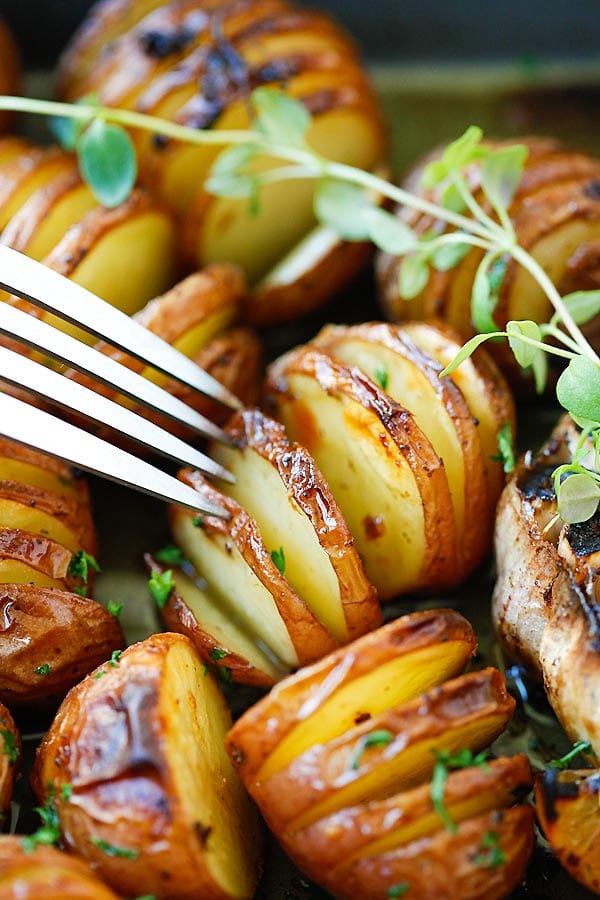 Parmesan Roasted Cauliflower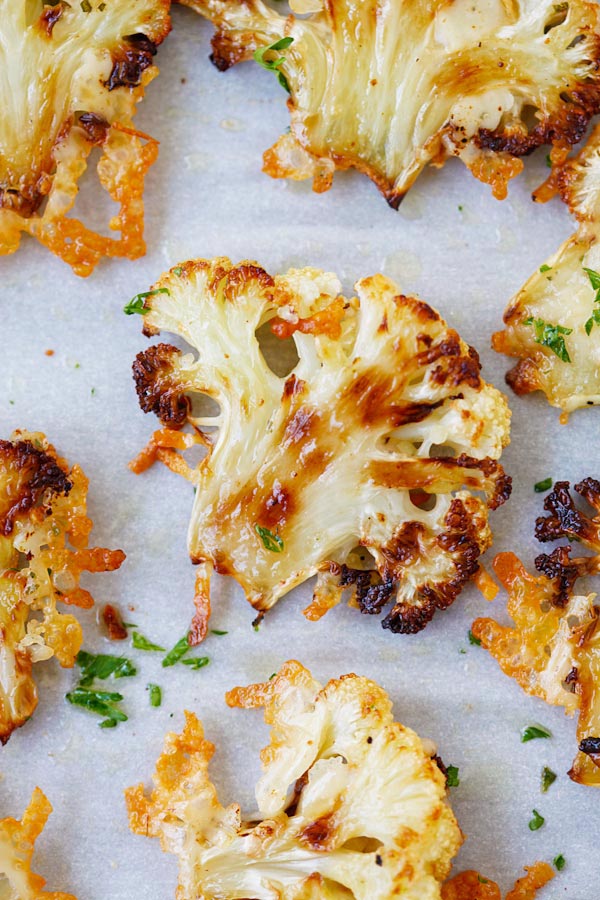 Honey Garlic Salmon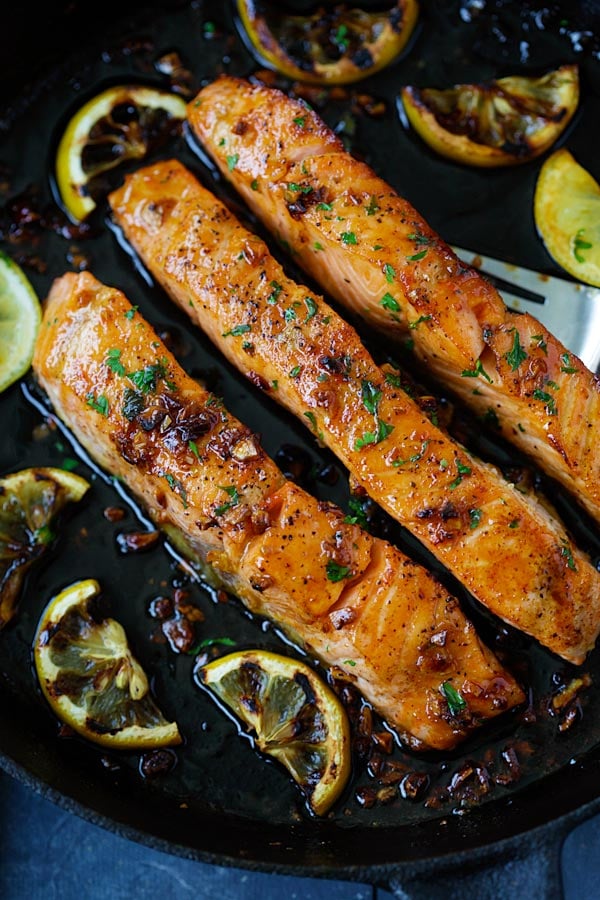 Shrimp Scampi Linguine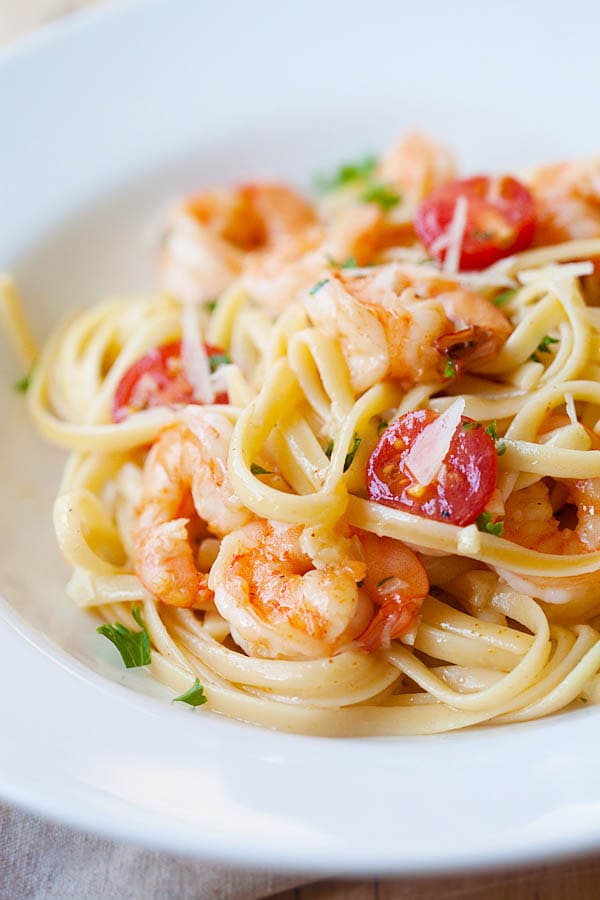 Brazilian Cheese Bread (Pão de Queijo)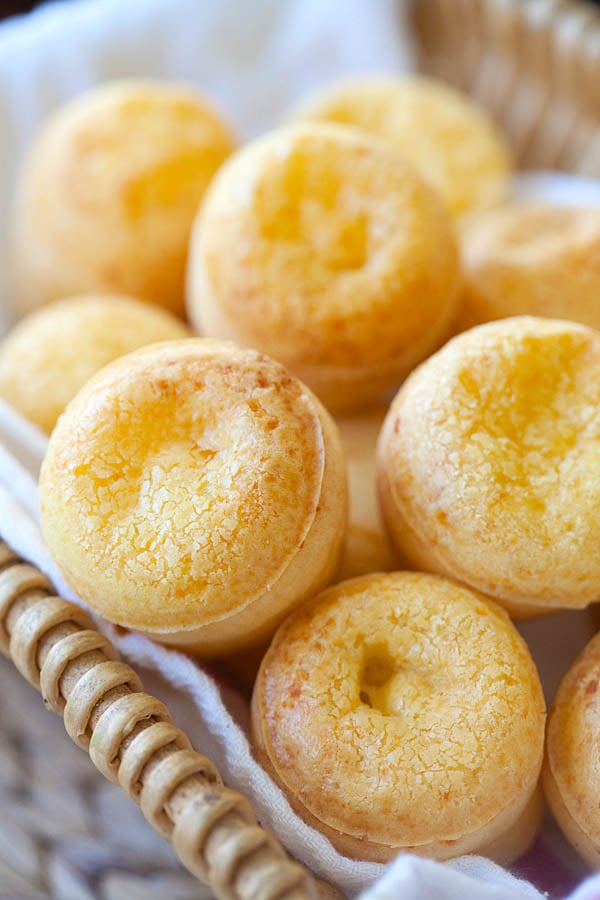 Creamy Garlic Chicken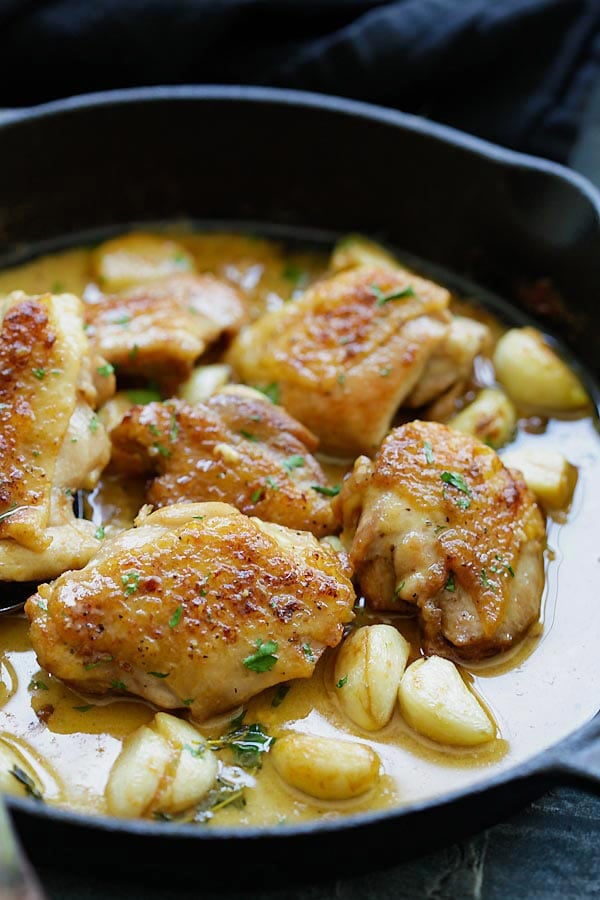 Mini Garlic Monkey Bread