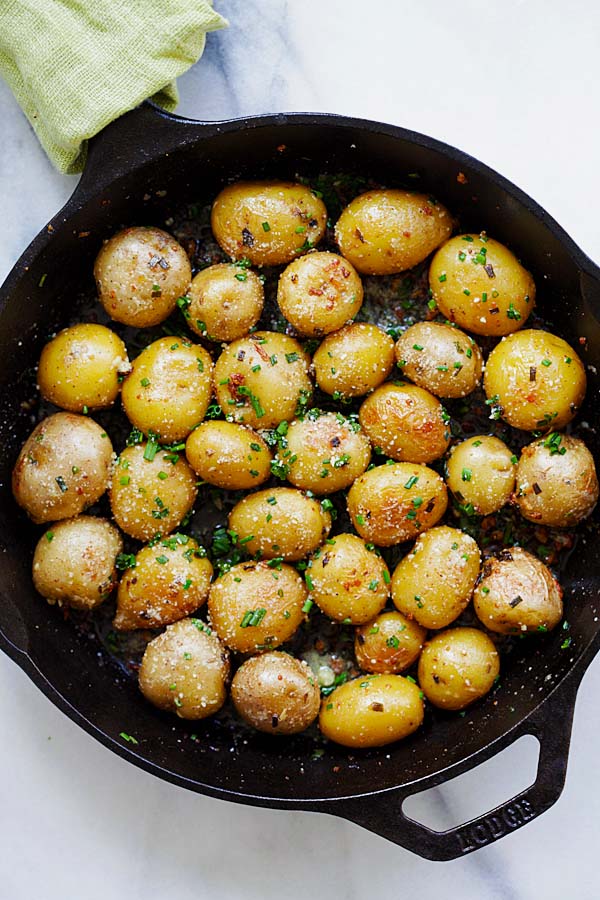 Garlic Chive Butter Roasted Potatoes
Garlic Chive Butter Roasted Potatoes – roasted baby potatoes with garlic, chives, butter and Parmesan cheese. The only roasted potatoes recipe you'll need!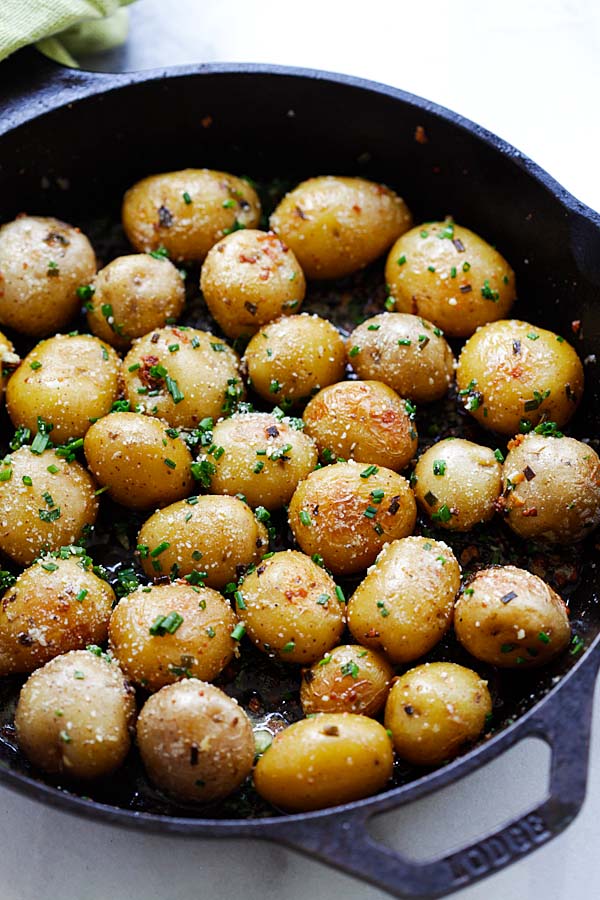 Little G loves baby potatoes, no matter how I make them. He is skinny so I would always feed him potatoes, at least once a week. I have many roasted potatoes recipes that I rotate with, but I love new recipe ideas.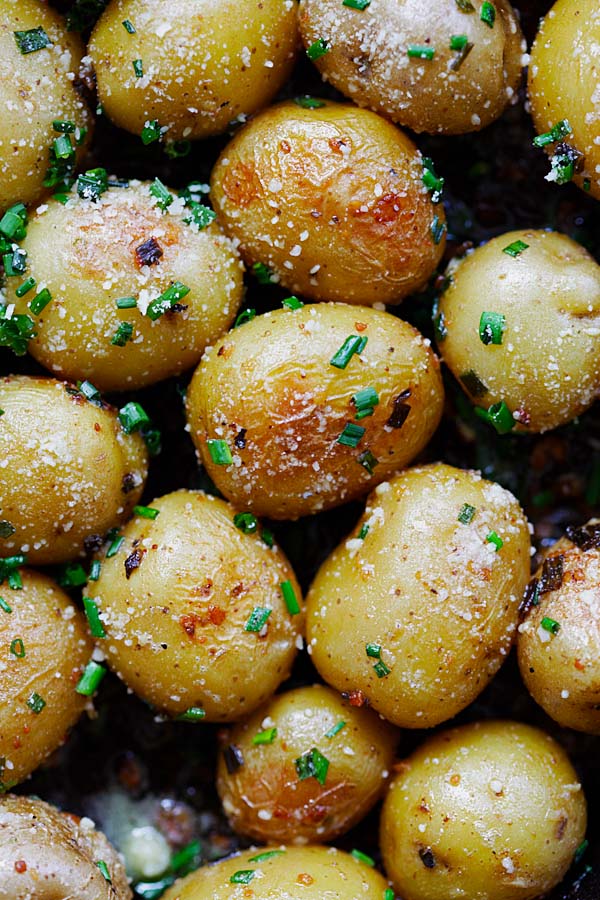 This garlic chive butter roasted potatoes is definitely one of my favorites. My friend gave me some organic chives and they smell so good and earthy. I used a bunch of them and paired with garlic, butter and Parmesan cheese.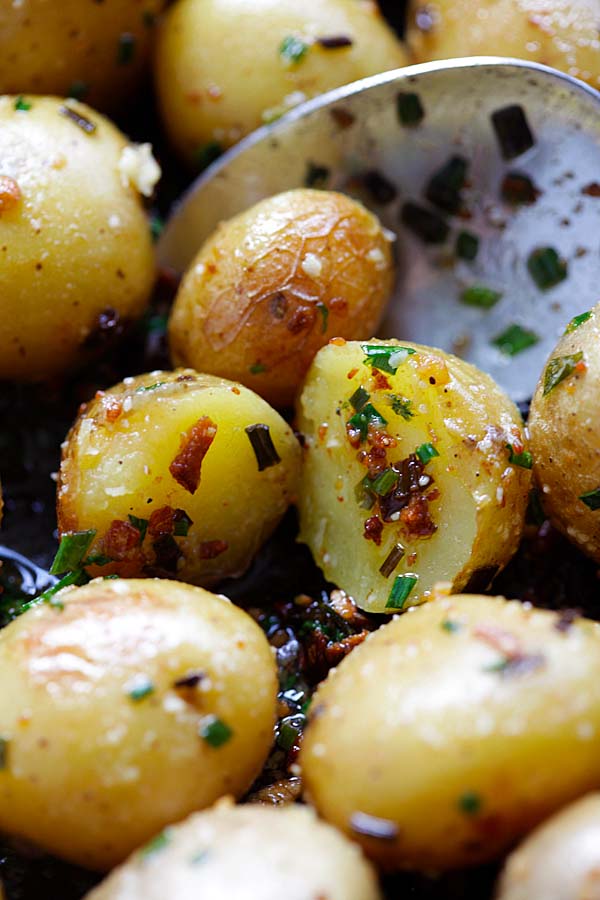 I usually slice my baby potatoes into hasselback potatoes but this time I kept them whole. It was such a great idea as they were so soft and tender in the inside after roasting; the surface were evenly coated with the aromatic garlic chive butter. The Parmesan cheese added layers of flavors. The potatoes were utterly delicious and make a perfect side dish that goes well with just about anything!
Rate This
Recipe Name
Garlic Chive Butter Roasted Potatoes
Preparation Time
Cook Time
Total Time
Average Rating

Based on 5 Review(s)