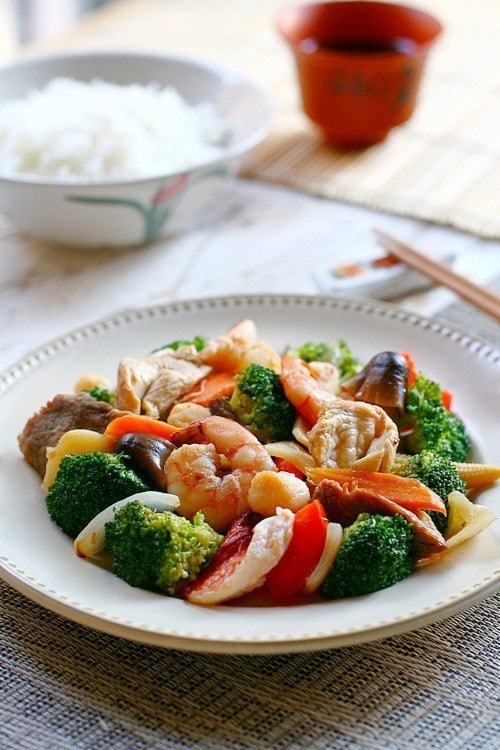 Happy Family Recipe
Ingredients:
3 tablespoons oil
1 cup cut onion, green and red bell peppers
2 cups mixed vegetables
(broccoli florets, sliced carrot and trimmed sugar snap peas/snow peas)
1 1/2 cups canned vegetables
(straw mushroom, bamboo shoot sliced, young baby corn and water chestnut sliced)
1 cup meat, sliced
(pork/BBQ pork, chicken breast, and beef)
1/2 cup mixed seafood
(peeled and cleaned shrimp, lobster meat/crab meat and sea scallops)
3 cloves garlic, peeled and minced
Marinade:
1/4 teaspoon sugar
1/4 teaspoon salt
1/4 teaspoon ground white pepper
1 teaspoon dry sherry wine, or any Chinese cooking wine
1/2 teaspoon cornstarch
Brown Sauce:
1 tablespoon light soy sauce
1 tablespoon oyster sauce
1 tablespoon sweet soy sauce
1/2 teaspoon sesame oil
3 dash of ground white pepper
2 tablespoon dry sherry wine, or any Chinese cooking wine
1/2-3/4 cup chicken broth mixed with 1 teaspoon of cornstarch
Salt and sugar to taste
Method:
Marinade meat and seafood with a little salt, pepper, sugar and a dash of cooking wine. Set aside. In a bowl, mix all the seasoning ingredients for the Brown Sauce and set aside.
In a wok, heat 2 tablespoon oil to smoky hot, stir-fry onions and peppers until lightly charred, add in minced garlic, briskly stir-fry until fragrant, toss in the broccoli florets, carrots, and continue stir-frying for about 2 minutes, dash a little salt and pepper, mix well and dish up. Set aside.
Lightly clean up wok with damp paper towel. Heat up wok with remaining 1 tablespoon oil, stir-fry shrimp, lobster/crab meat for 1 minute, toss in sliced beef and pork/BBQ pork and continue to stir-fry for another 1 minute, or until lightly browned.
Toss in the mixed canned vegetables, stir well, add in the Brown Sauce seasoning, pour in the chicken broth and continue to stir-fry until vegetables are tender enough to your liking, meat and seafood is thoroughly cooked. Adjust salt, sugar, or other flavorings as per taste. Dish up and serve with hot steamed rice.
Most-Pinned Recipes
Ginger Garlic Baked Chicken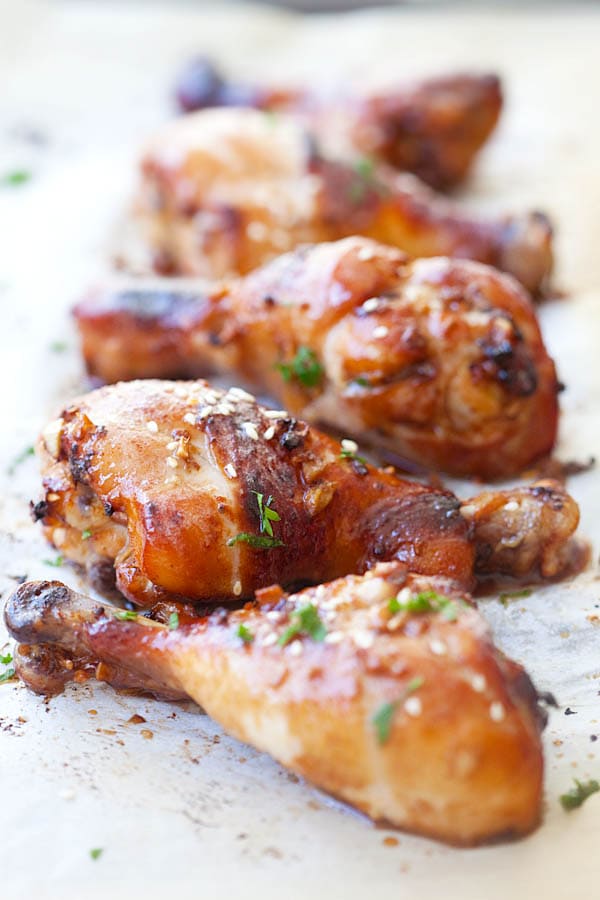 Crab Rangoon (Cream Cheese Wontons)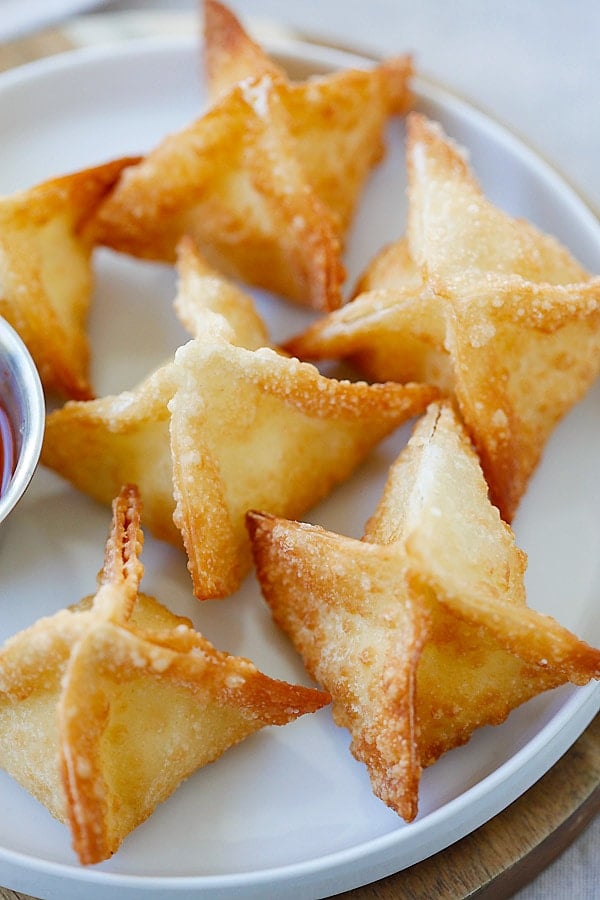 Chicken Wontons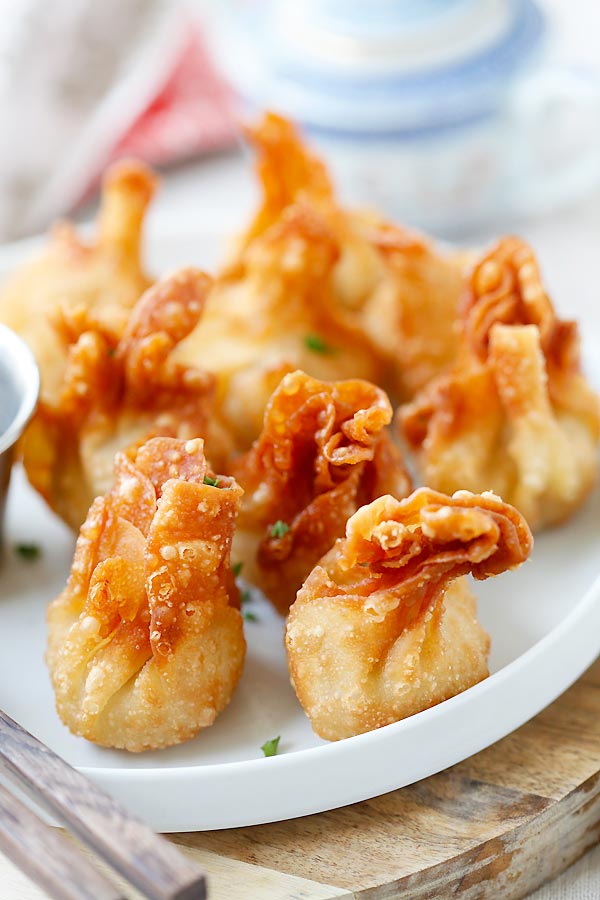 Onion Scallion Beef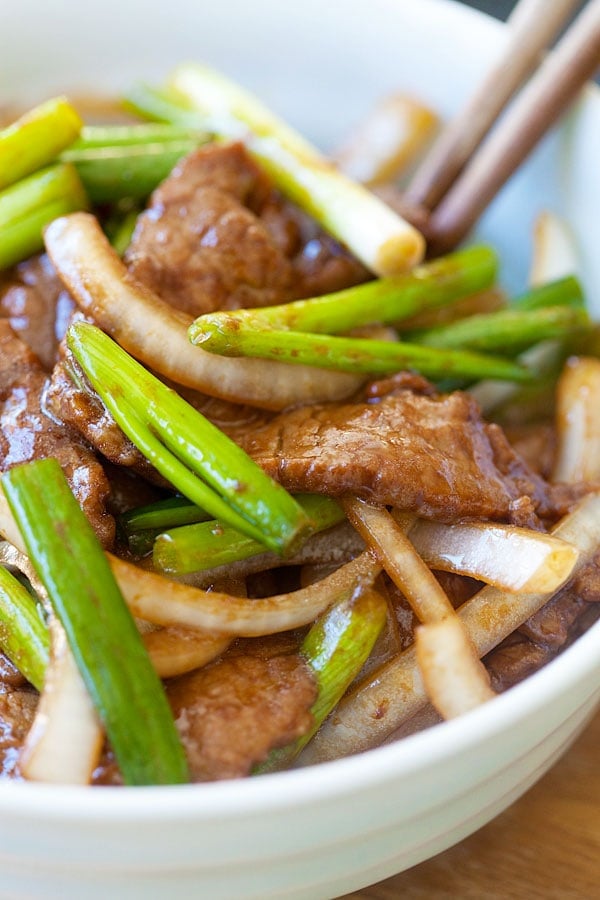 Thai Chicken Sate with Peanut Sauce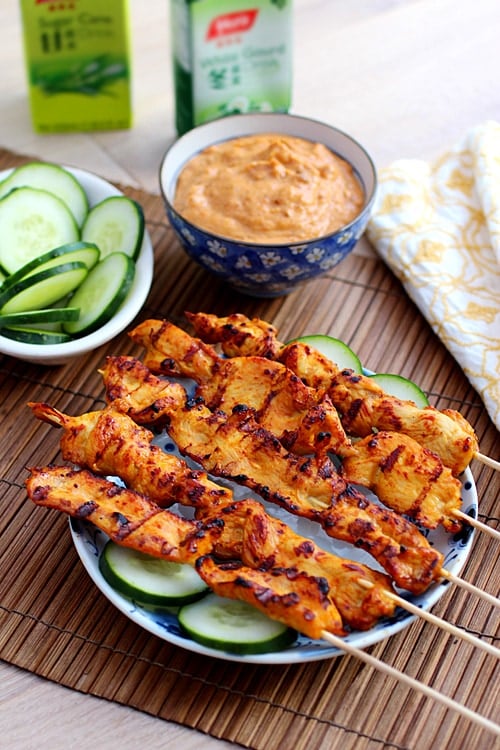 Thai Peanut Sauce