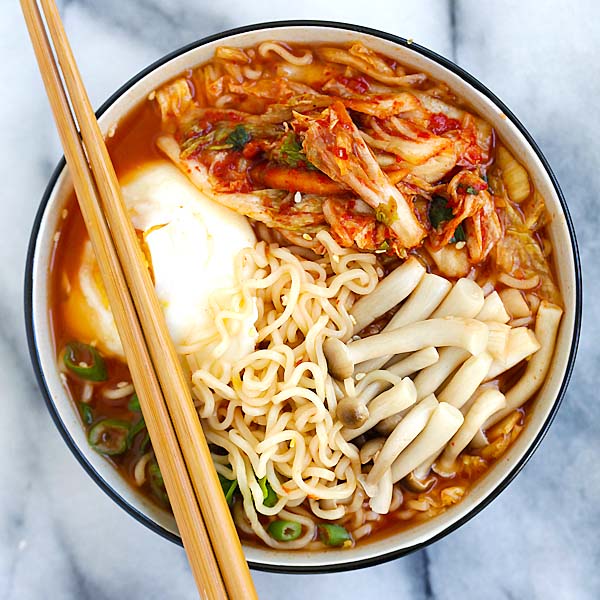 Kimchi Ramen
Kimchi Ramen – spicy Korean ramen with kimchi, mushroom and poached egg. Easy kimchi ramen recipe that takes only 15 mins to make
Prep time:
Cook time:
Total Time: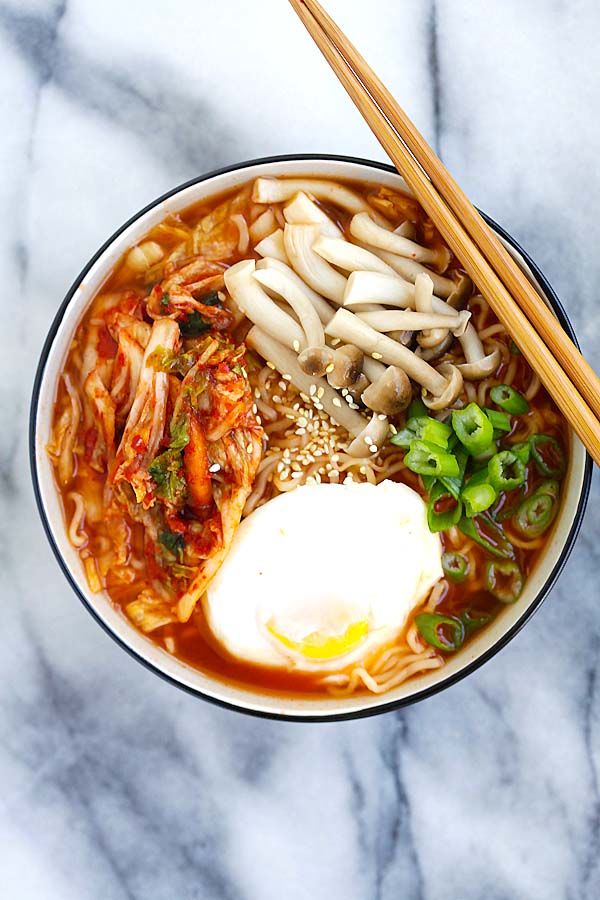 Yum
Kimchi Ramen Recipe
Serves 2 | Prep Time: 5 Minutes | Cook Time: 10 Minutes
Ingredients:
2 large eggs
Water
4 cups chicken broth
2 packs instant ramen
1 cup kimchi (with juice), sliced
2 tablespoons Korean hot pepper paste (Gochujang)
1 teaspoon Korean chili powder (Gochugaru)
4 oz. mushrooms (white button mushroom, buna shimeji or shiitake)
1 teaspoon sesame oil
Salt to taste
2 tablespoons chopped scallion
Method:
Bring a pot of water to a boil and then lower to a bubbling simmer. Poach the eggs by dropping each egg gently in the water and cook for about 4-5 minutes. Make sure the water covers the eggs. Remove the eggs with a strainer. Set aside.
Heat up the same pot and add the chicken broth. Bring it to boil. Add the kimchi, pepper paste, chili powder and ramen. When the ramen is about half done, add the mushroom and sesame oil. Add salt to taste. Transfer the noodles to two bowls and top with the poached eggs and scallions. Serve immediately.
Most-Pinned Recipes
Ginger Garlic Baked Chicken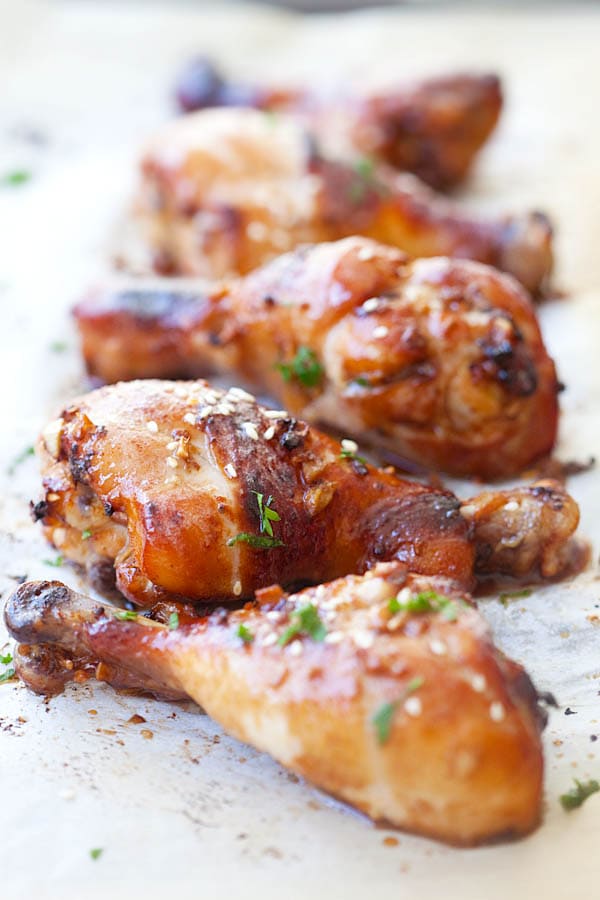 Crab Rangoon (Cream Cheese Wontons)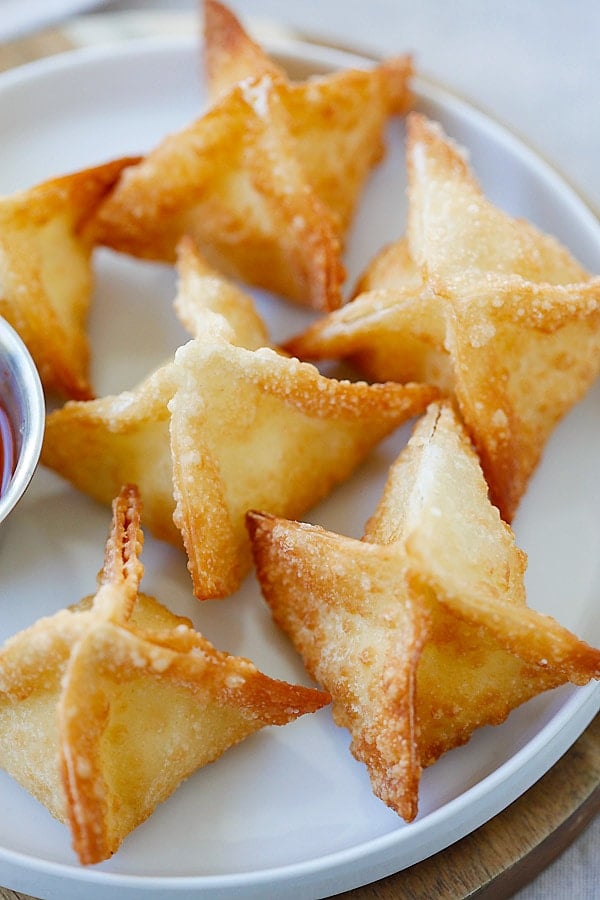 Chicken Wontons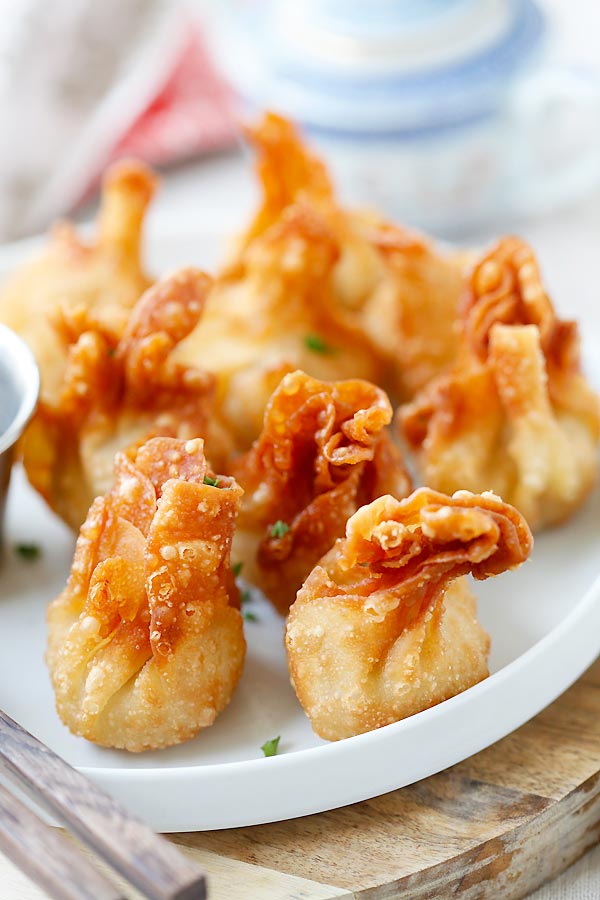 Onion Scallion Beef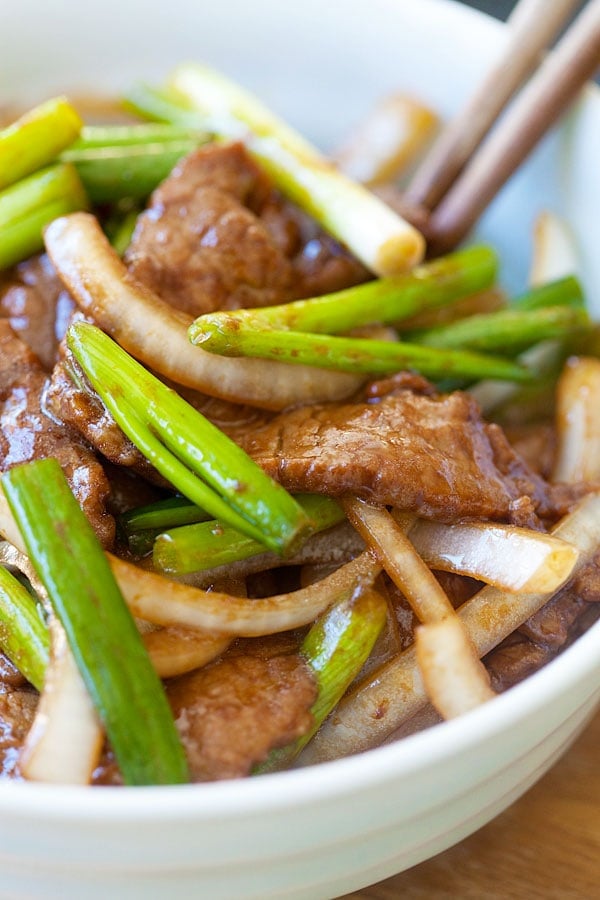 Thai Chicken Sate with Peanut Sauce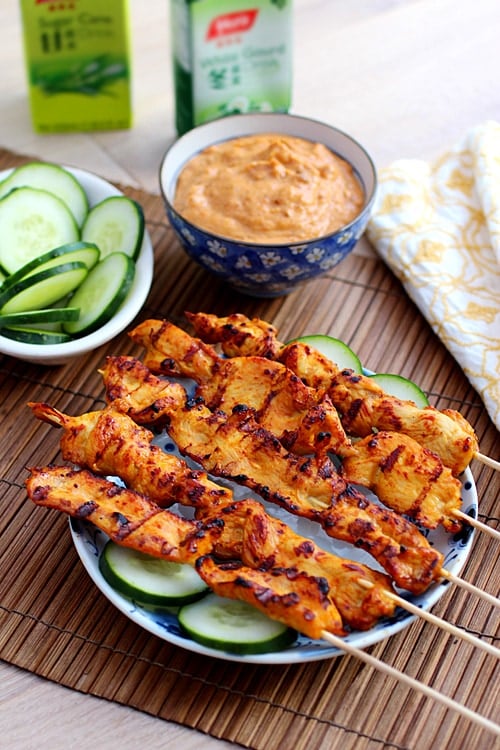 Thai Peanut Sauce