Celebrate stress free Thanksgiving with these tried, tested and easy Thanksgiving recipes that are sure to impress. From side dishes, Turkey, desserts and more!

Thanksgiving Recipes
Thanksgiving is a few days away and I have put together a collection of easy and the best Thanksgiving recipes for the biggest meal of the year.
My recipes include side dishes, mains, Turkey to desserts, from classic recipes to recipes with new twist, while remain relevant to turkey day.
Bread and Dinner Rolls
You will need an amazing dinner roll or bread recipe to start off Thanksgiving celebration on the right note.
Homemade rolls are the best for Thanksgiving dinner as store-bought versions are just not worthy on turkey day. Here are some of my recommendations:
This recipe takes 60 minutes and the rolls are baked in a skillet. Easy peasy and fail proof. Get the recipe.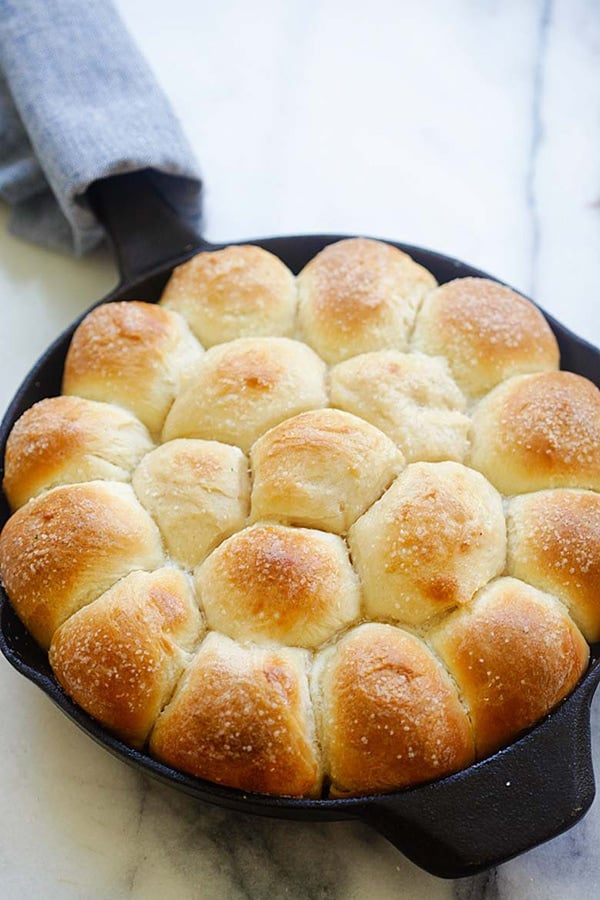 These Garlic Parmesan Dinner Rolls will be gone in seconds, I can assure you that. Everyone loves the combination of garlic and Parmesan cheese, on warm, soft and fluffy homemade rolls. Get the recipe.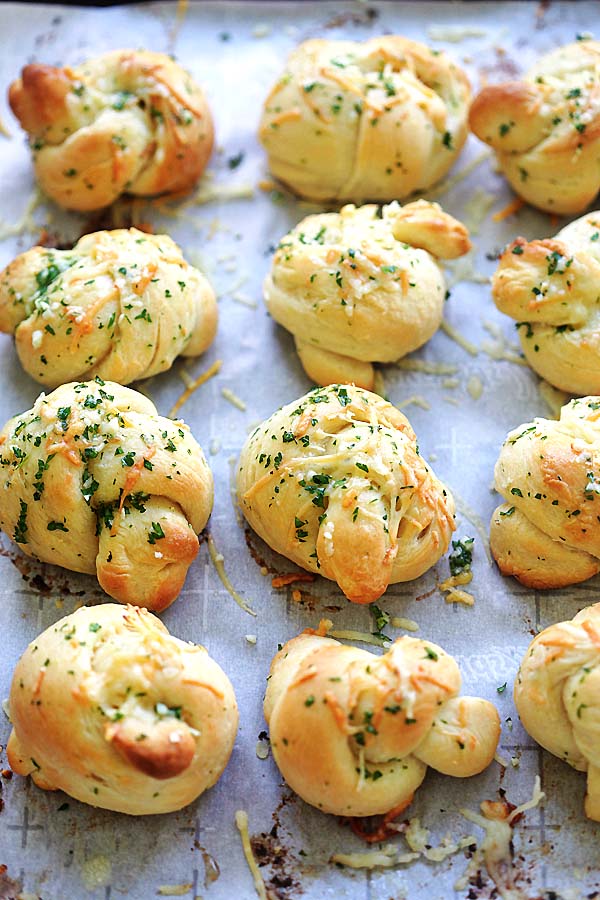 These soft, fluffy and sweet dinner rolls taste like they are straight from gourmet bakeries. Nothing tastes better than fresh-off-the-oven warm rolls for Thanksgiving dinner. Get the recipe.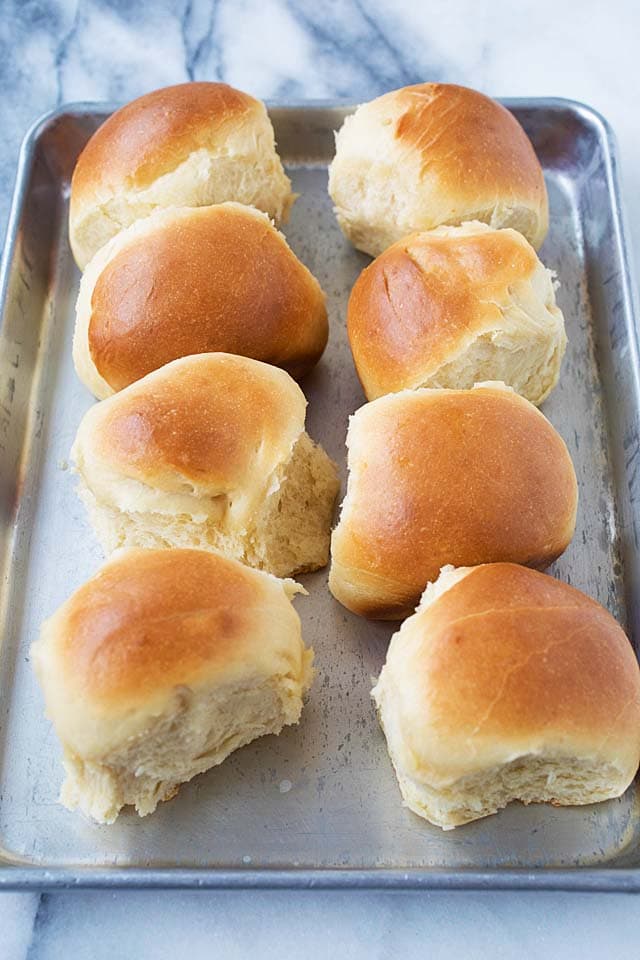 We all love King's Hawaiian Sweet Rolls and now you can make them at home with this easy and fail-proof recipe. These sweet rolls are absolutely delightful and perfect pairing with Thanksgiving dishes. Get the recipe.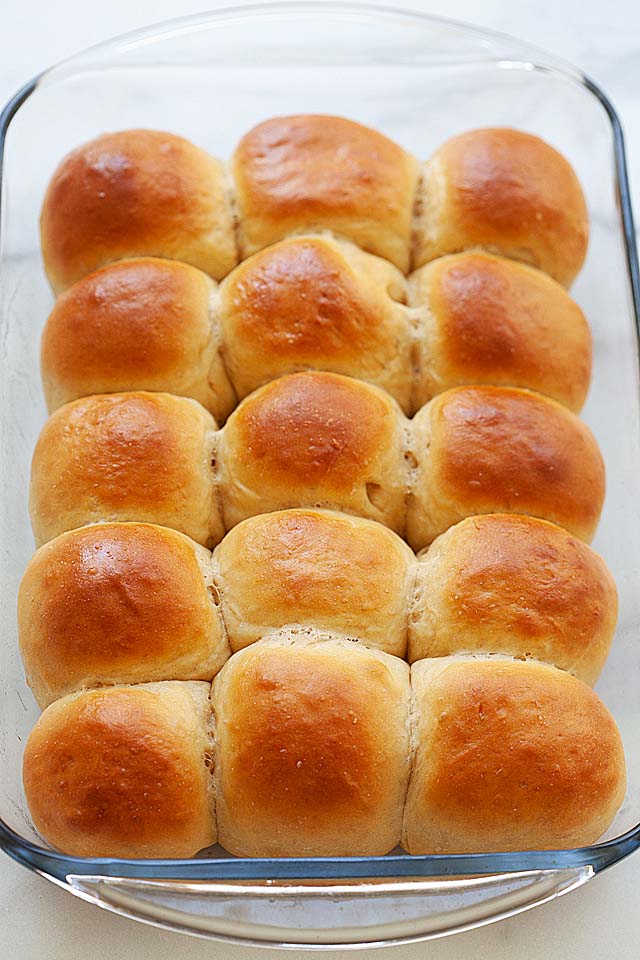 This Japanese-inspired Sea Salt Butter Rolls are my new favorite rolls at the moment. They are amazing! Get the recipe.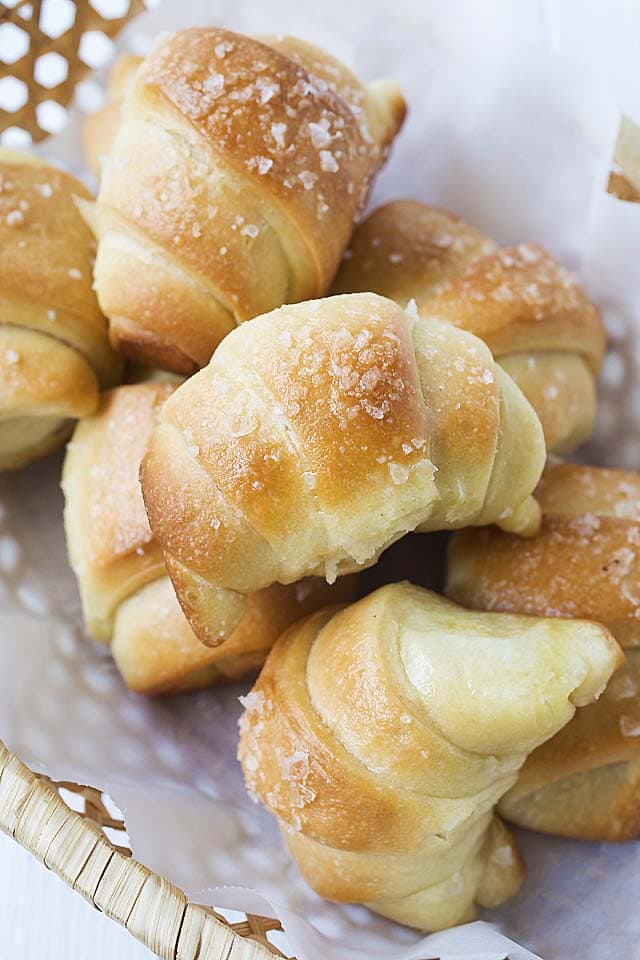 This Potato Rolls recipe yields one of the best homemade rolls ever. You will love the soft, cottony and pillowy texture of these rolls. They are just amazing as is, without any butter! Get the recipe.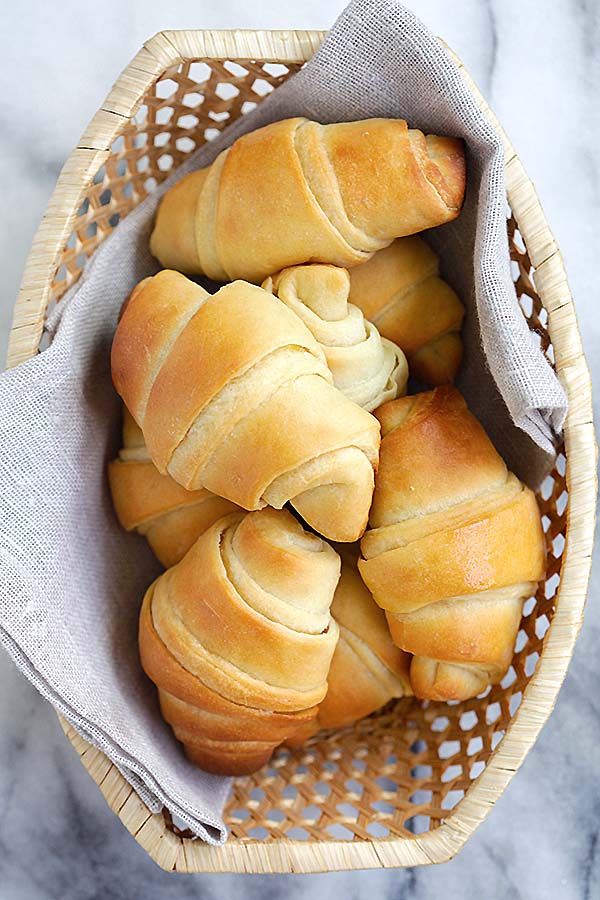 Biscuits are great alternatives to bread and dinner rolls. These homemade biscuits are so flaky, crumbly and stand tall. They are so quick to make with short active time! Get the recipe.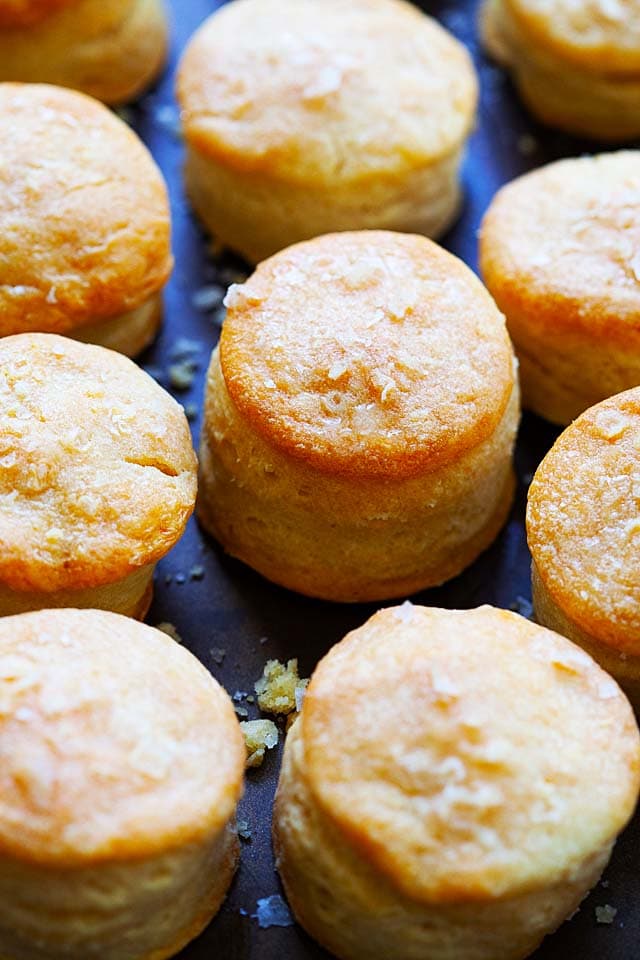 While these popovers are not traditional, but you should totally change things up this year with these amazing popovers with strawberry butter.
Trust me, your Thanksgiving dinner will never be the same again after you try these. Get the recipe.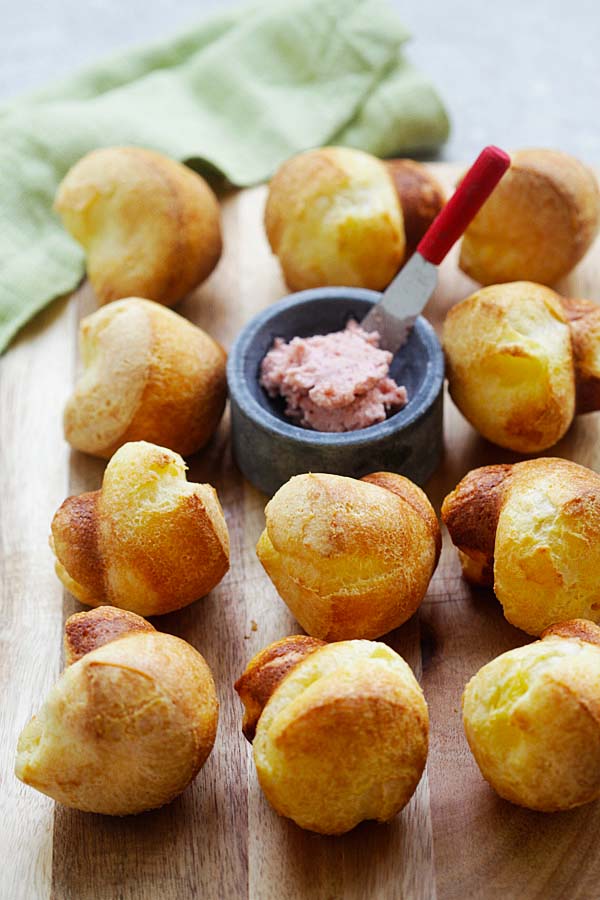 The centerpiece of the table. This Roasted Turkey in Parchment Paper is completely hassle free and super easy! Get the recipe.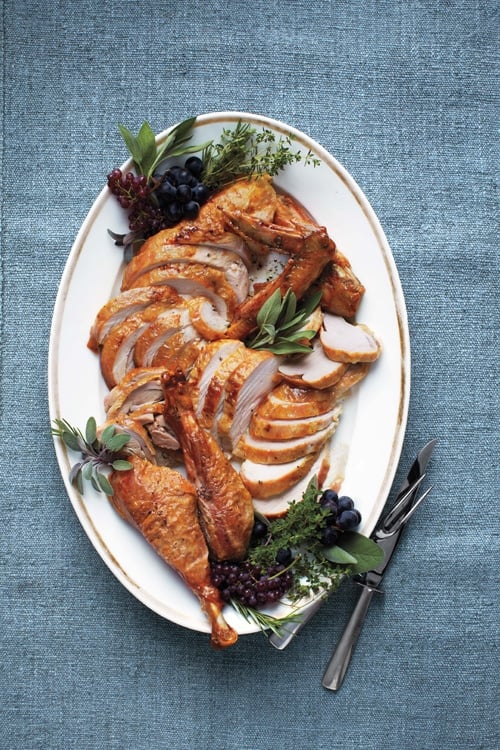 Turkey Alternatives
Let's face it, not everyone is a big fan of turkey, so you can also make the following alternatives.
This ham will complete your holiday dinner. The ham is glazed in a sweet and sticky honey glaze that you just can't stop eating. It's crazy delicious! Get the recipe.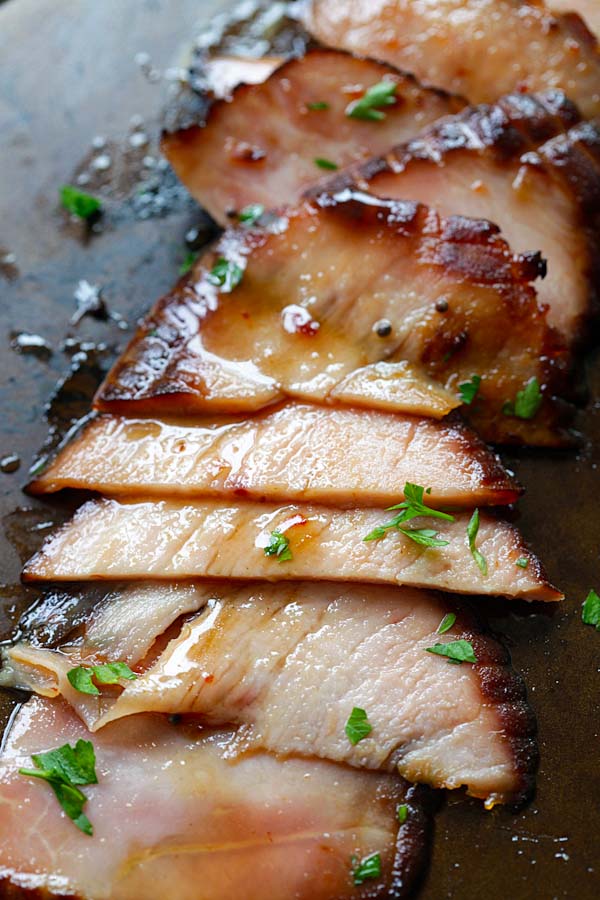 Last year, I made these roasted Cornish hens and they were a huge hit. Just think of these hens as small chicken, with tender, juicy and soft meat. You can easily devour the entire hen! Get the recipe.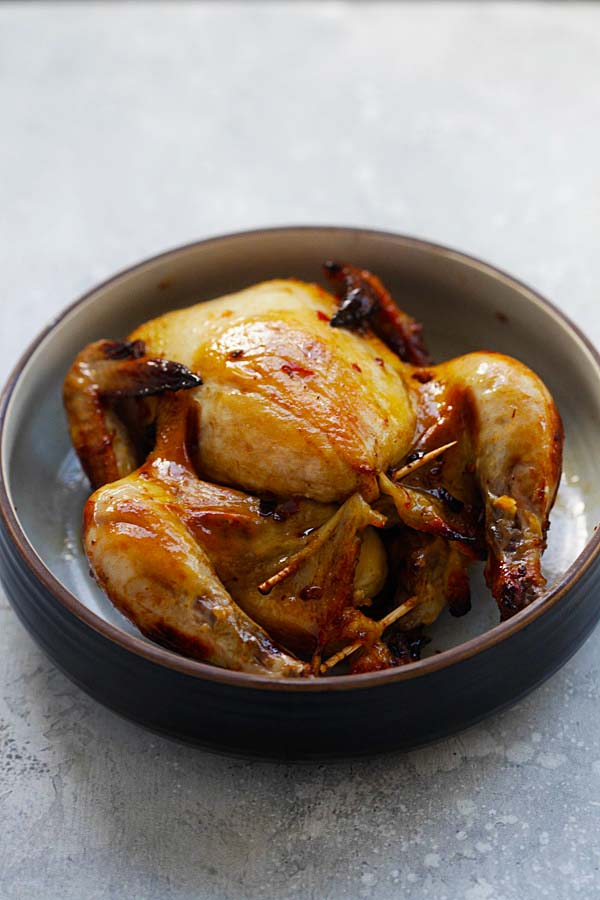 Side Dishes
To me, side dishes are the stars of Thanksgiving dinner. Here are some of the best side dish recipes that will jazz up your turkey day this year!
If you are going to make mashed potatoes, this is THE recipe to make. You will be completely blown away by how good it is, just like the best 3-star Michelin restaurants because Joel Robuchon was the best French chef of the century. Get the recipe.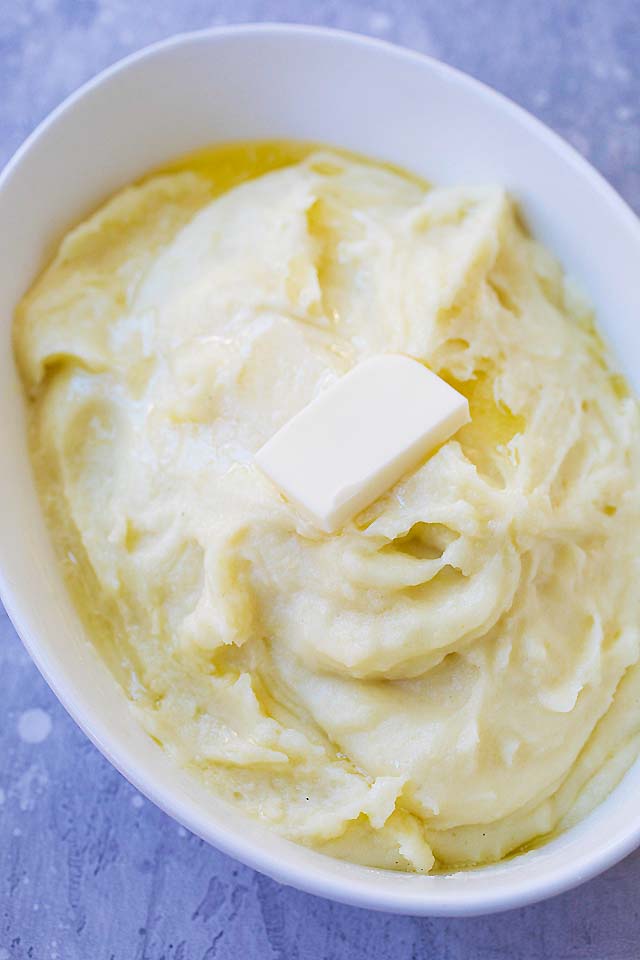 This is the BEST roasted potatoes you'll ever make! Crazy delicious sliced potatoes that taste like layers of potato chips. Get the recipe.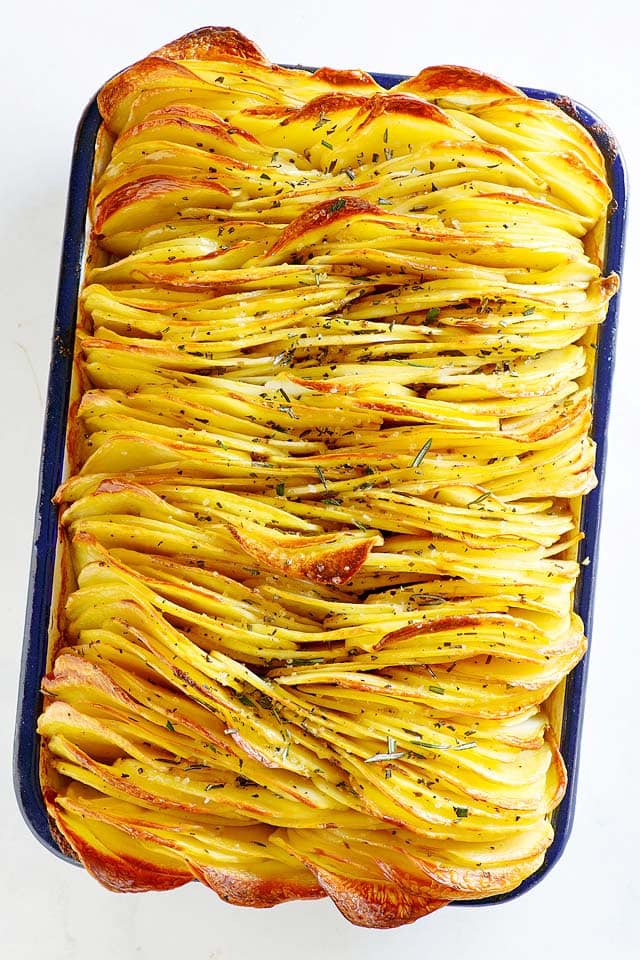 Green Bean Casserole is a classic side dish on Thanksgiving dinner. My Green Bean Casserole recipe is the BEST and easiest to make. You don't need to pre-boil the green beans. The end results are crisp green beans in a creamy cheese bake topped with crispy French onions. Get the recipe.
This green bean recipe is a great alternative if you want to lighten up your Thanksgiving meal. Sauteed with brown butter wand almond in the skillet, it's so easy and takes less than 10 minutes to make. Get the recipe.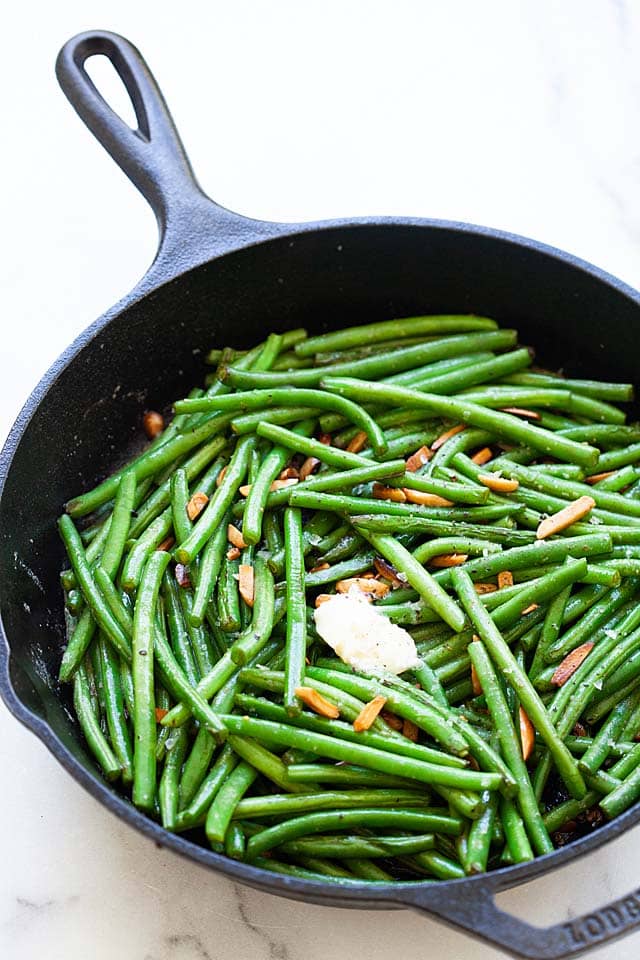 The easiest side dish you can make and it's completely hassle free. So delicious with the turkey. Get the recipe.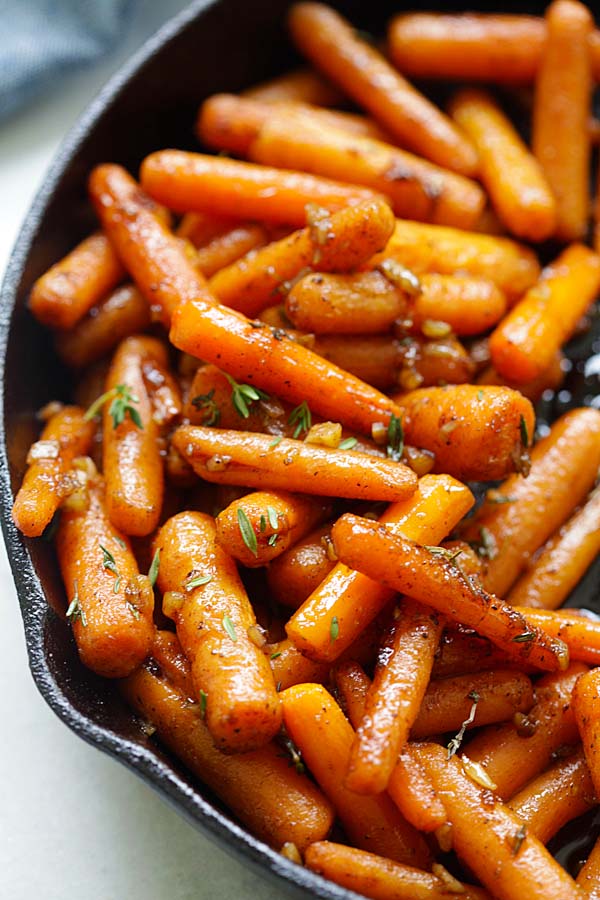 Sweet potato bake with cheese, sage and butter sauce. Easy peasy sweet potato side dish that goes well with any main entrees and perfect for Thanksgiving. Get the recipe.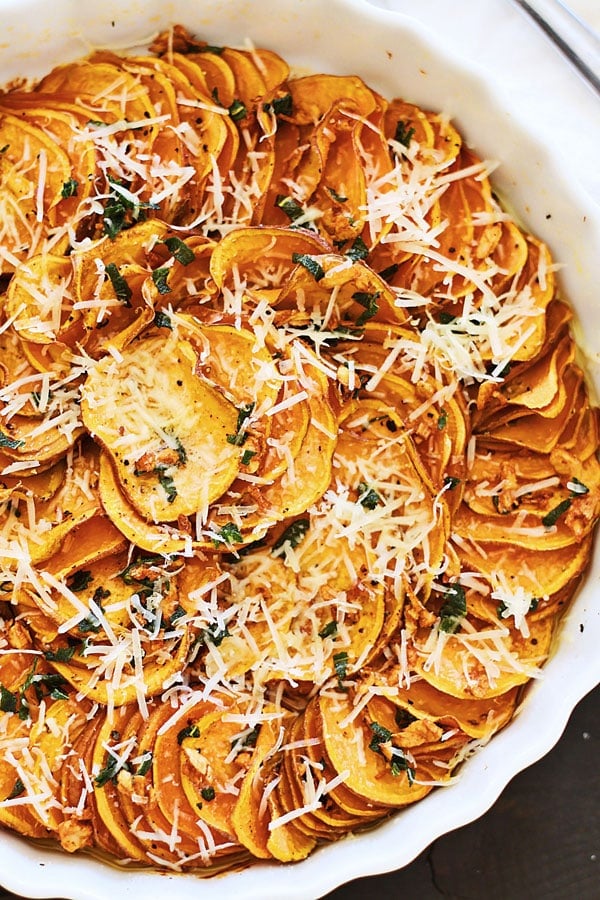 This sweet potato side dish is so easy and so good that everyone just can't stop eating. Active time is sweet and short. Get the recipe.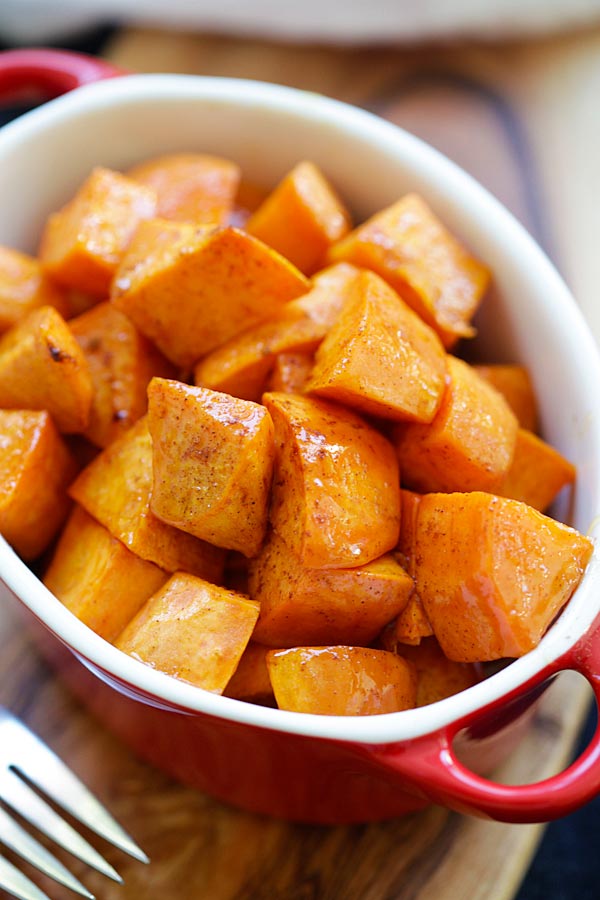 Imagine sweet potato chips baked to crispy and buttery goodness in the oven. This recipe will change your sweet potato side dish forever. So delicious! Get the recipe.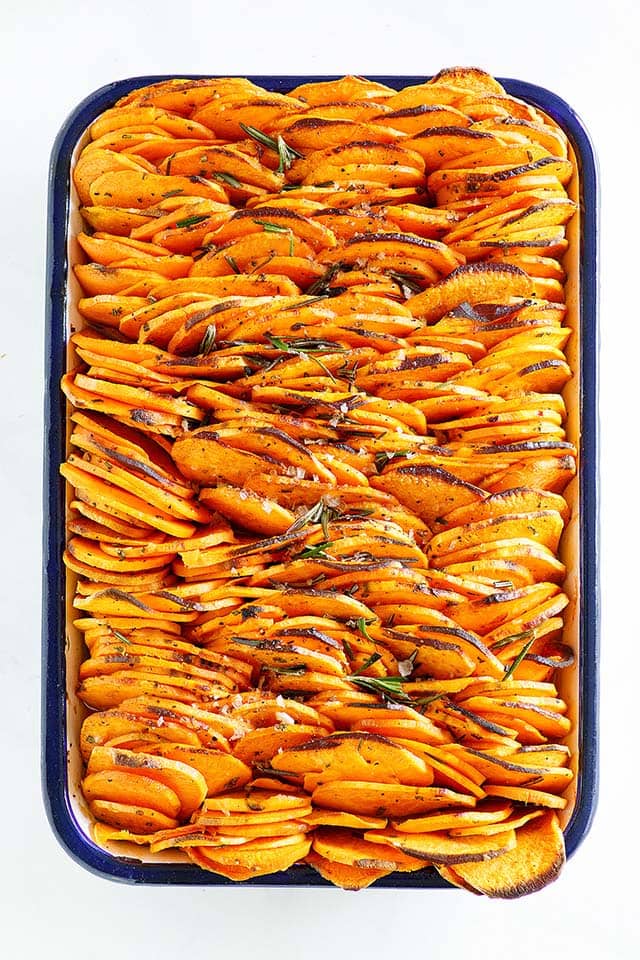 Roasted brussels sprouts with smoky prosciutto. Saute on skillet and finish in oven, the recipe takes only 20 minutes from prep to dinner table. Get the recipe.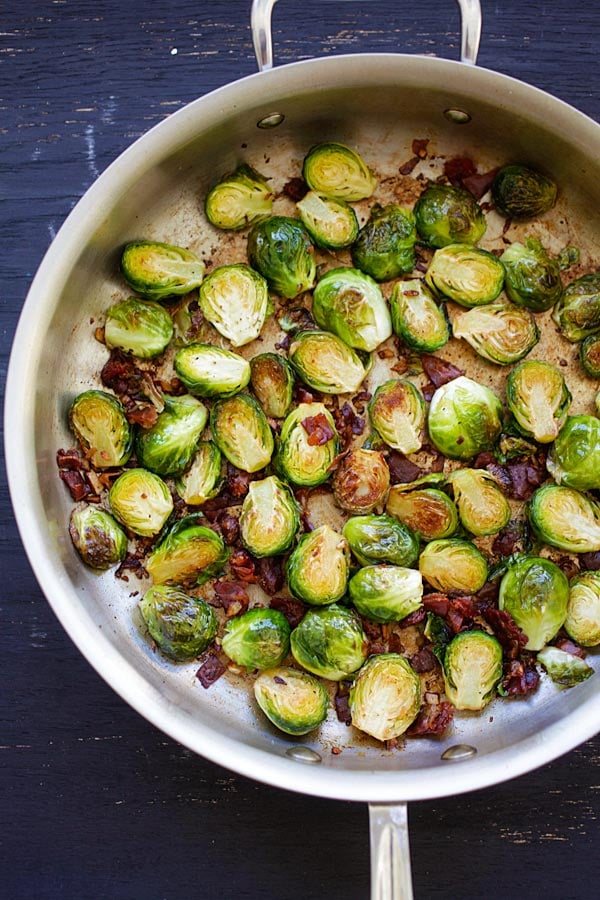 This is Joel Robuchon's recipe made in an Instant Pot. It's creamy, buttery, silky smooth mashed potatoes that takes only 10 mins active time to make. Get the recipe.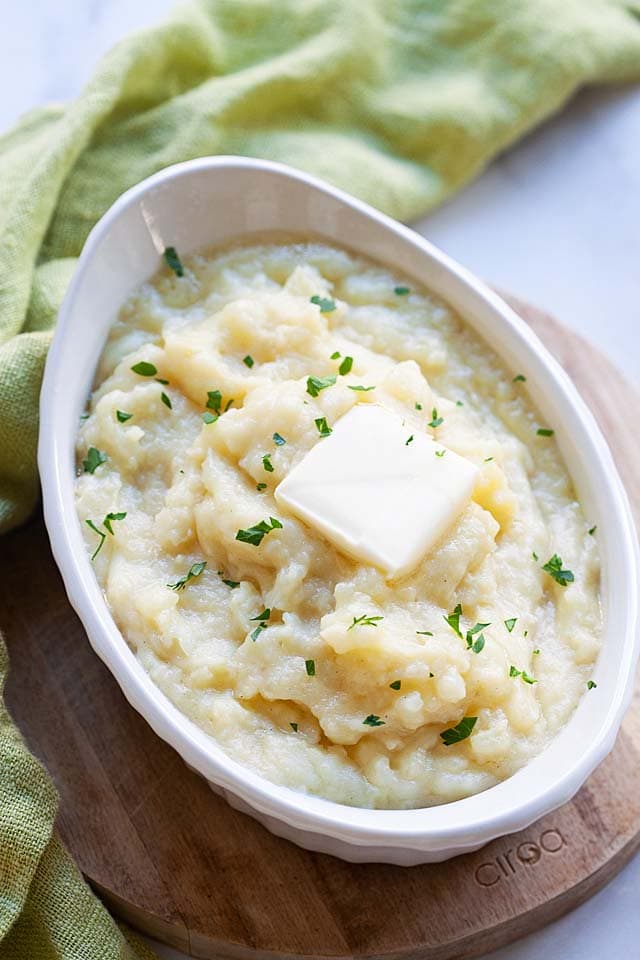 This Creamed Corn recipe is made in an Instant Pot, but you can also make it on the stove top in a skillet, or with a slow cooker. It's buttery, creamy and loaded with Parmesan cheese. Get the recipe.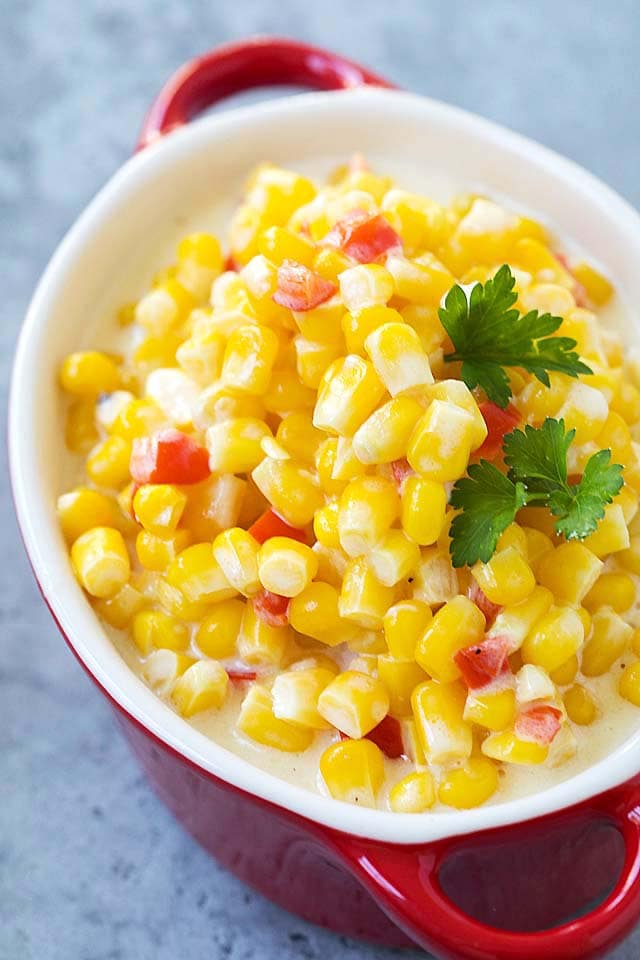 Desserts
Make the prettiest and best Pumpkin Pie this year with this fail-proof recipe. The decorations will set the tone for the festive dinner. Get the recipe.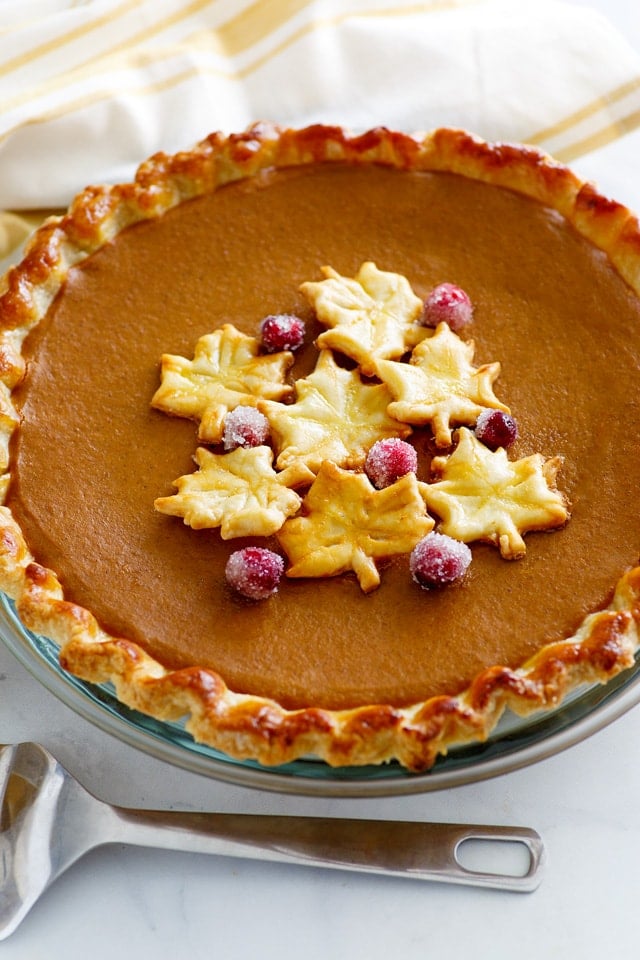 These bite-sized pumpkin cream puffs will end the dinner on a sweet note. Every one will love these cream puffs. Get the recipe.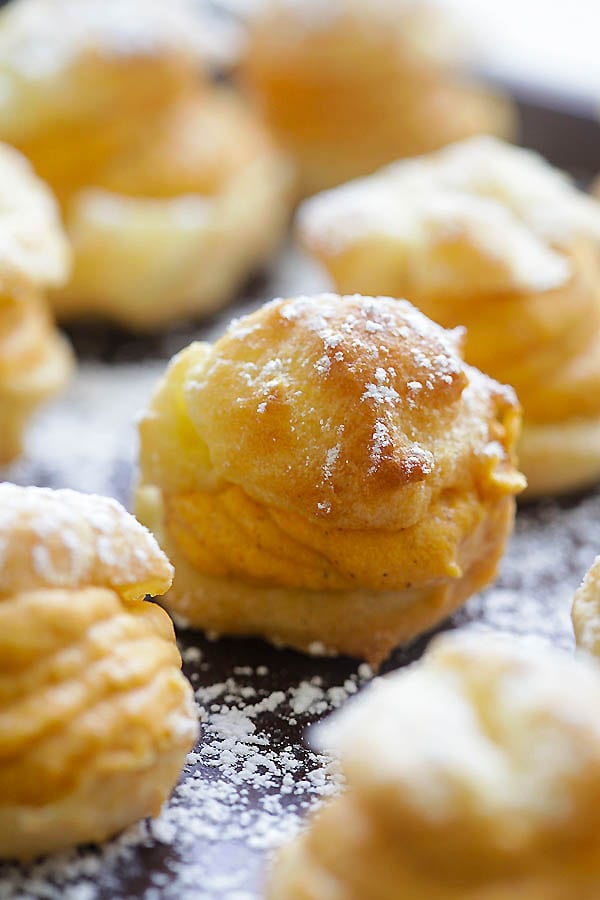 Forget about apple pie, this apple tart is what you need. This is the BEST apple tart recipe I have tried. It's basically love at first bite. Get the recipe.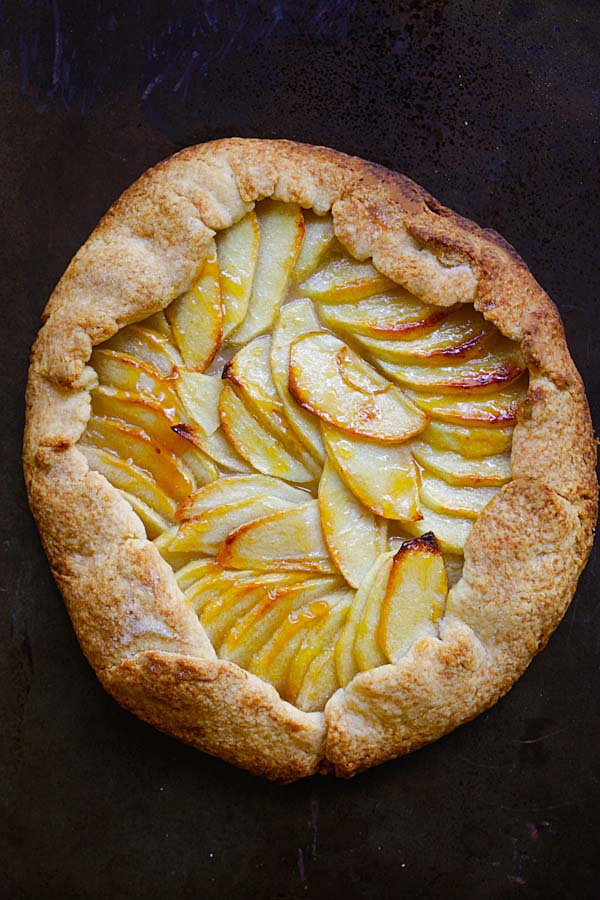 Rich, creamy, and sinfully decadent cheesecake loaded with pecan and syrup. Get the recipe.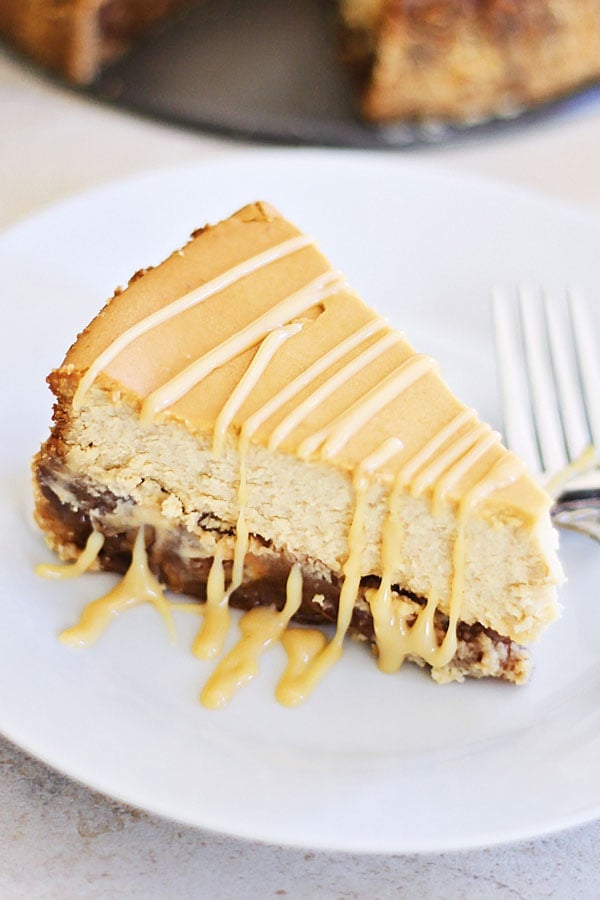 Happy Thanksgiving!