Nutella Croissants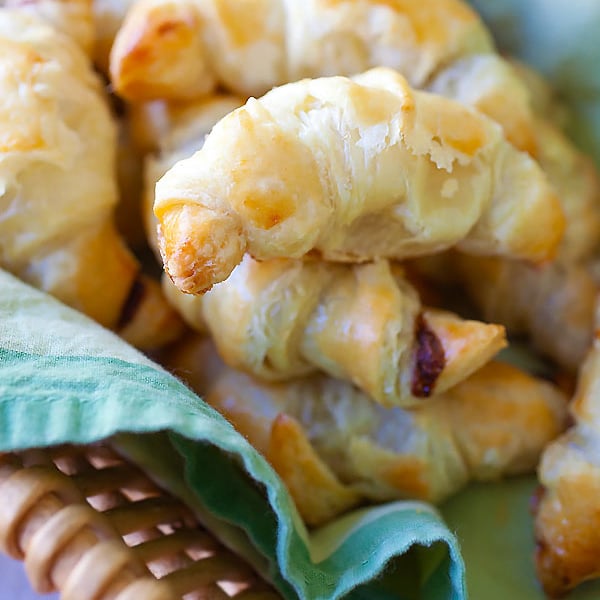 http://rasamalaysia.com/nutella-croissants-recipe/
Weekend is coming up and I thought I would share a recipe from a cookbook "The 30 Best Recipes of Nutella." I know many fans and readers here love Nutella (click the link to check out my Nutella recipes). It's great timing that the PR company of this amazing cookbook "The 30 Best Recipes of Nutella" got in touch with me. After browsing through the 30 amazing recipes, I chose two recipes from the cookbook: Nutella Croissants and Nutella Truffles. Both are amazing and if you love the hazelnut chocolate spread, then you will love the recipes in this cookbook.
This Nutella Croissants recipe is so easy to make you can practically make them in 30 minutes. You don't have to make the croissant from scratch…just run to the store and buy the puff pastry. Roll out the puff pastry, spread a thick layer of Nutella to your puff pastry, and then roll them up to be croissants and bake them. 20 minutes in the oven and you will have these amazingly flaky, yummy, nutty and chocolatey Nutella Croissants.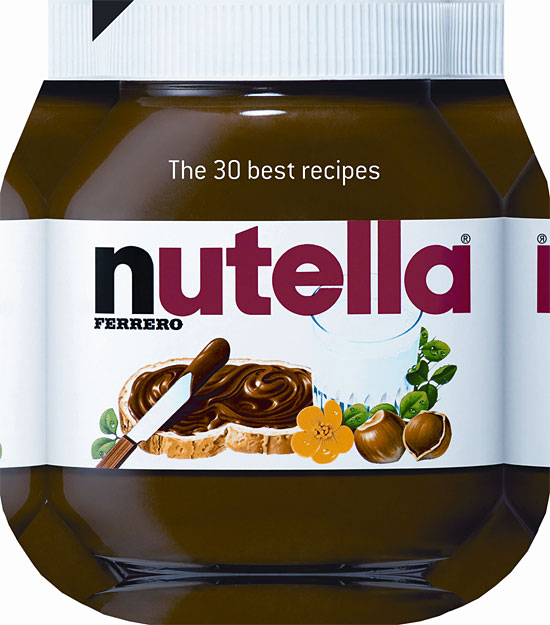 For this upcoming weekend, load up on puff pastry, and get your Nutella Croissants baking. I am sure you and your family will be delighted just how simple this recipe is and how you can make your weekend breakfast a little bit more interesting from now on!
About the Cookbook: 
The book ($10.95 US / $11.99 CAN) explores new ways of using, baking with and enjoying Nutella with 30 mouth-watering recipes. These delicious recipes include irresistible macaroons and tasty cheesecakes, all in a handy, easy-to-use book for all the fans of the famous spread. Some of delectable recipes include:
Nutella and Orange
Nutella Whoopie Pies
Nutella Soufflés
Nutella Mousse
Nutella Mini Swiss Rolls
Nutella Twelfth Night Tart
Nutella Charlotte
Mango and Nutella Spring Rolls
The book is whimsically trimmed and bound in the shape of a jar of Nutella and is divided into sections such as little Nutella treats and Nutella for sharing that make it easy to find the perfect Nutella recipe for any occasion. Better yet, each recipe is accompanied by a gorgeous full-color photograph making the book even more mouth-watering and irresistible. NUTELLA: The 30 Best Recipes is the ideal recipe guide for fans of this most-loved of chocolate treats both near and far!
Click Images Below for Similar Recipes:
LOVE THE RECIPE & PHOTOS? PLEASE SHARE:
Sign Up for Email Updates
Enter your email for new updates: recipes, giveaways, and more!