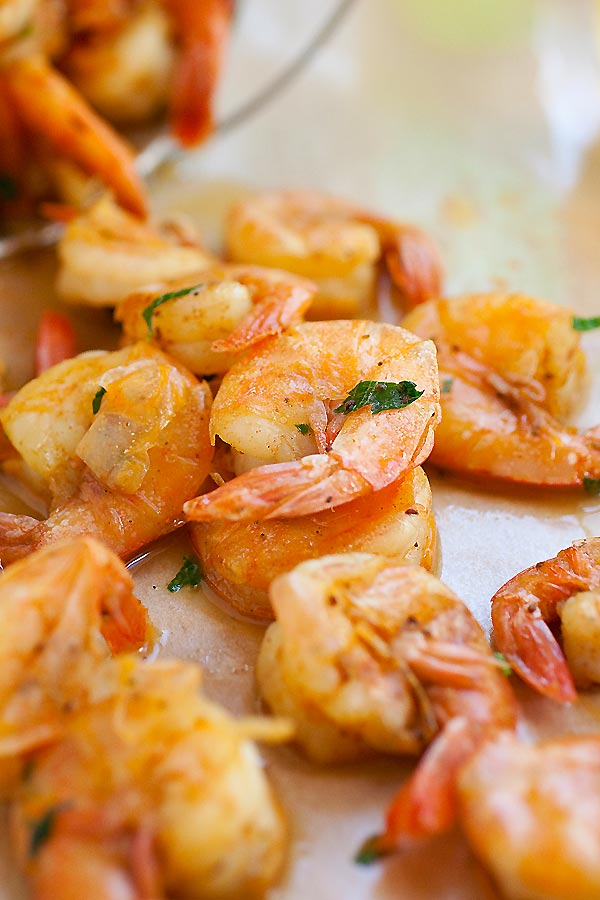 Peel and Eat Shrimp
Serves 2 | Prep Time: 5 Mins | Cook Time: 5 Mins
Adapted from: Once Upon A Chef
Ingredients:
1 lb shrimp, shell-on and deveined
1 tablespoon Old Bay Seasoning
2 tablespoons unsalted butter
Scant 1/4 cup beer
1 tablespoon chopped Italian parsley leaves
Method:
Defrost the shrimp and rinse thoroughly with cold water. Drain the water, pat dry with paper towels, and set aside.
Heat up a skillet with the butter. As soon as the butter melts, transfer the shrimp into the skillet and toss around. Add the Old Bay Seasoning and stir to combine well with the shrimp. Add in the beer and cover the skillet with its lid. Let cook for about 5 minutes or until the shrimp is cooked. Add the parsley leaves, dish out and serve immediately.

Cook's Notes:
You can find these frozen, split and deveined shrimp at supermarket so you don't have to devein the shrimp yourself.
For the best result, choose a lighter tasting beer which is less bitter.
Don't discard and waste the beer broth. Sop it up with bread.
Subscribe to FREE Newsletter:
Don't miss a recipe! Click here to subscribe to Rasa Malaysia newsletter.
Most-Pinned Recipes
Chili Lime Chicken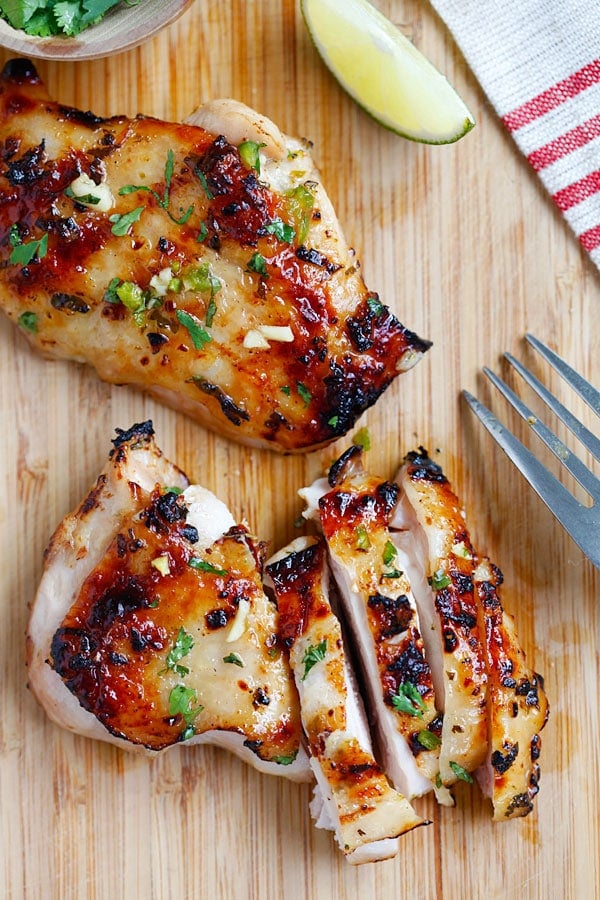 Cilantro Lime Chicken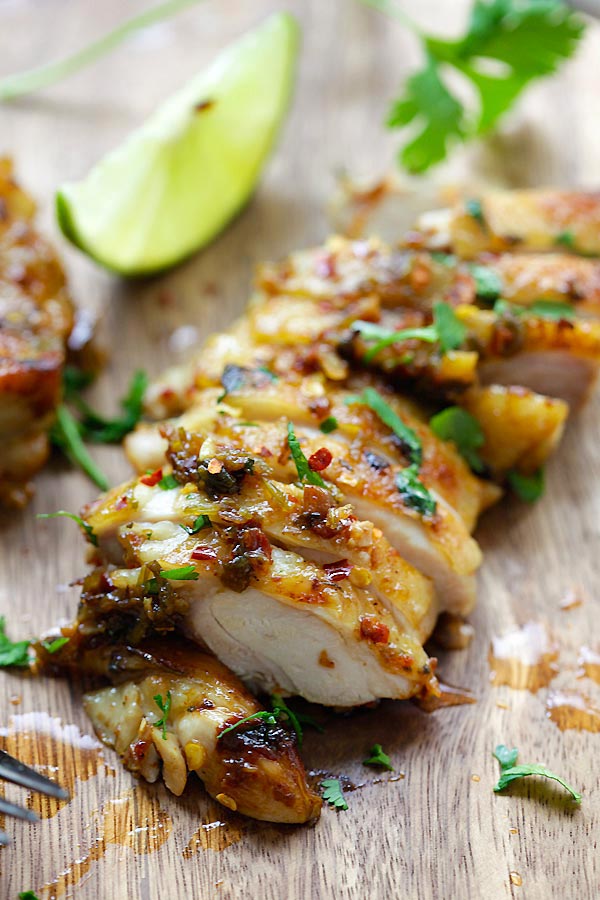 Garlic Herb Roasted Potatoes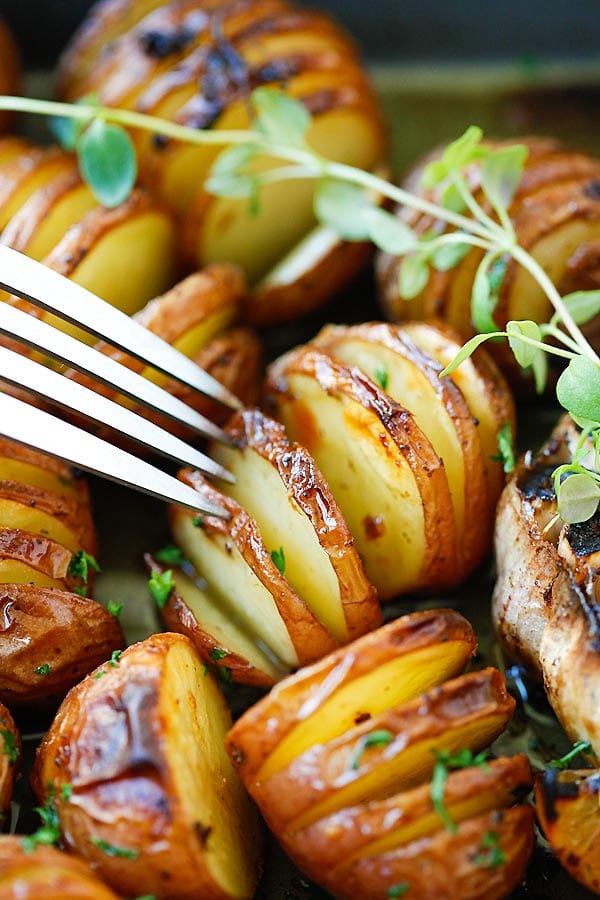 Italian Roasted Potatoes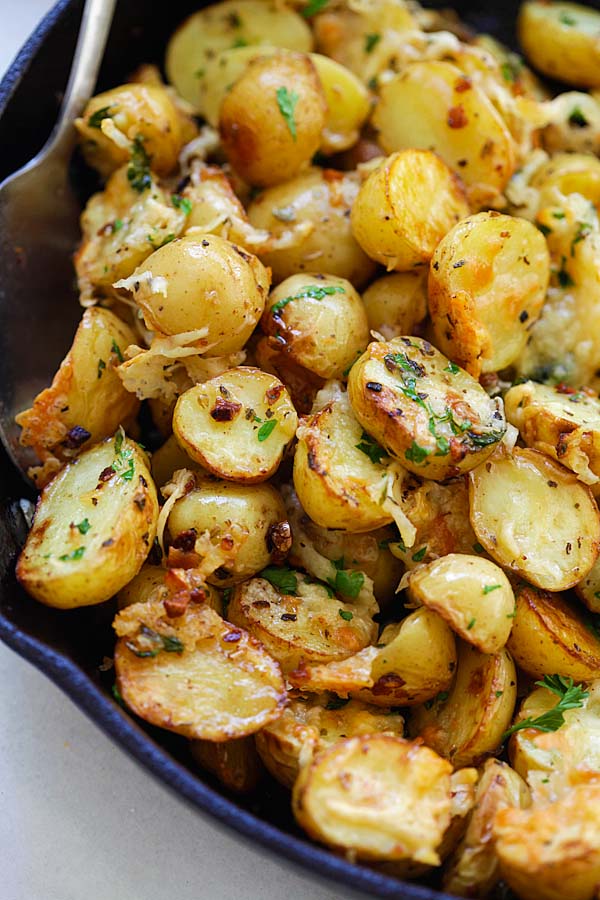 Honey Garlic Salmon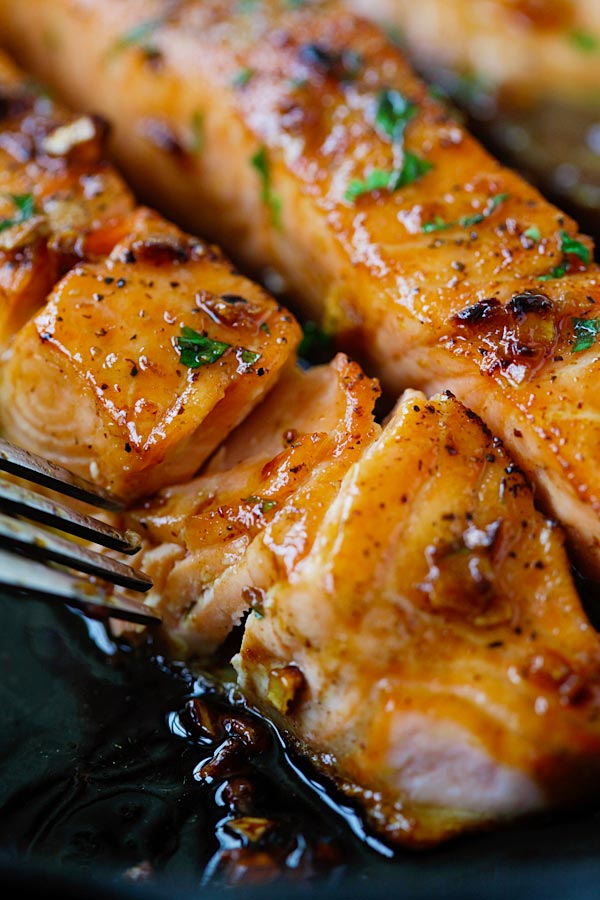 Parmesan Roasted Cauliflower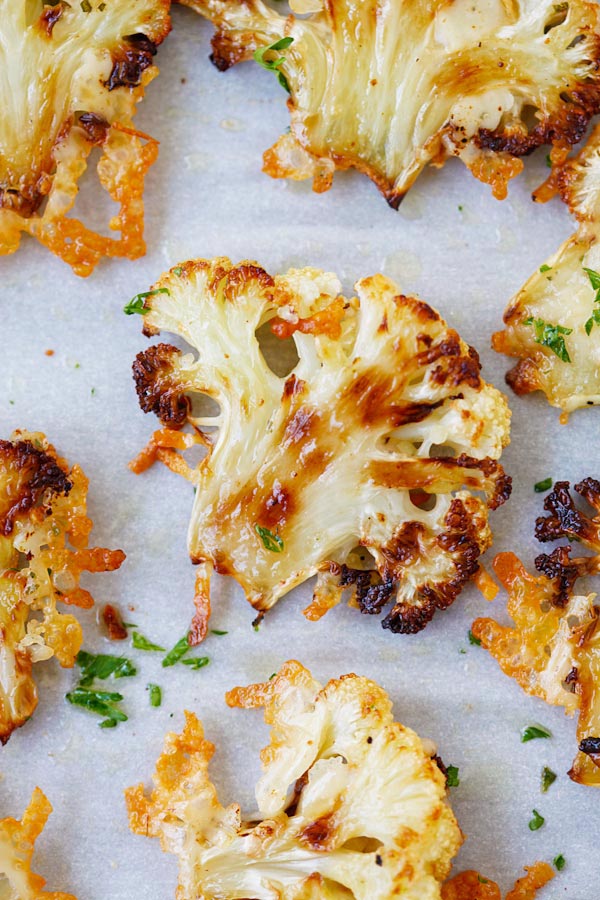 Creamy Garlic Chicken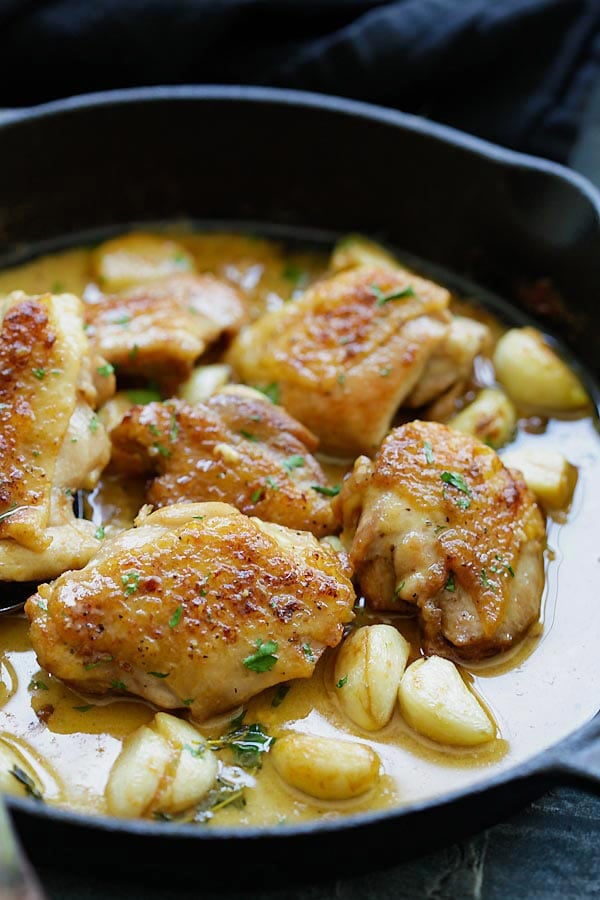 Garlic Parmesan Roasted Carrots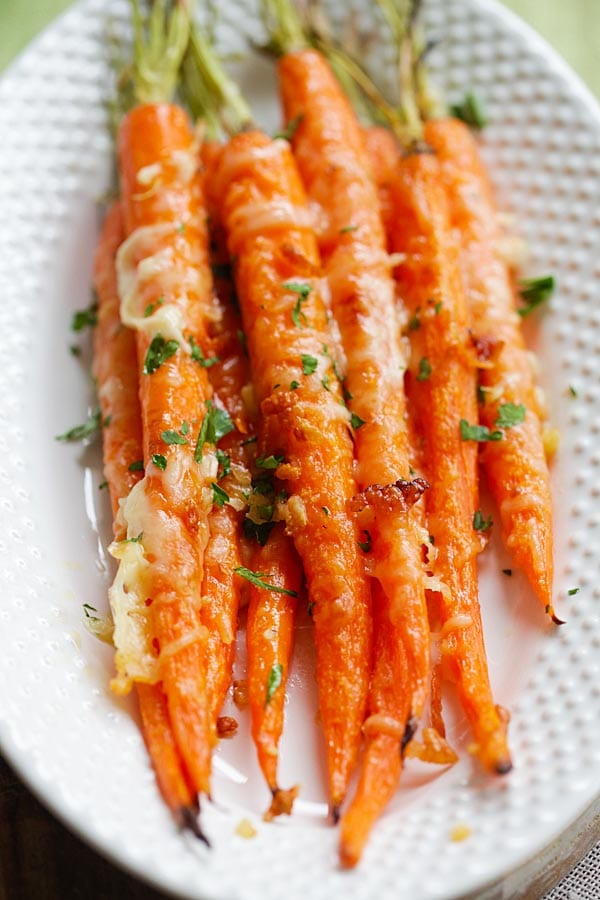 Parmesan Baked Chicken Nuggets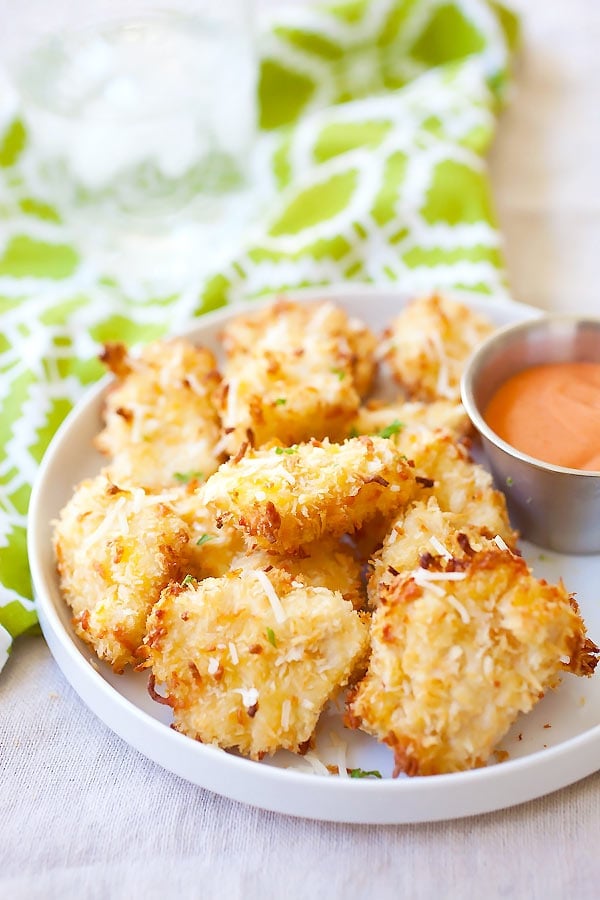 Garlic Herb Cheese Bombs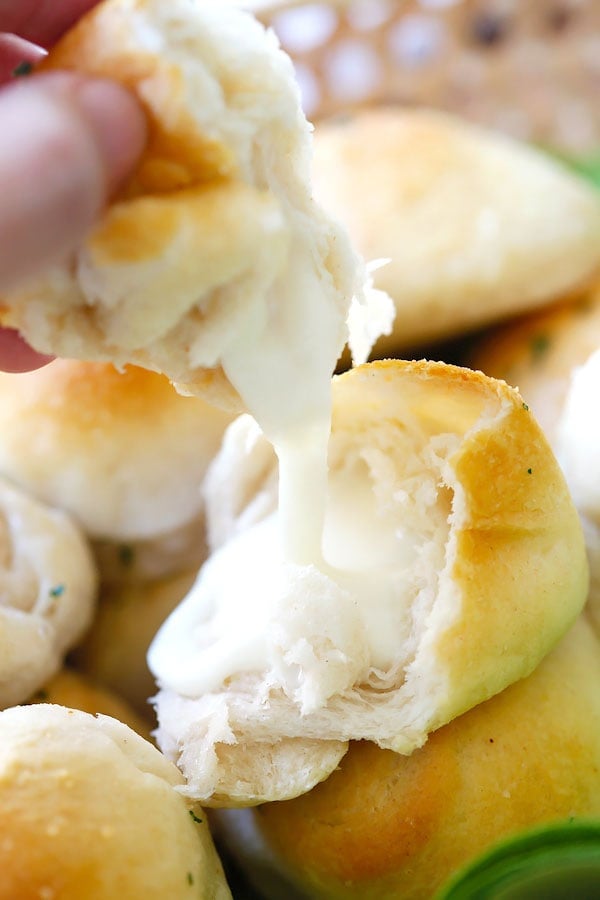 Parmesan Garlic Noodles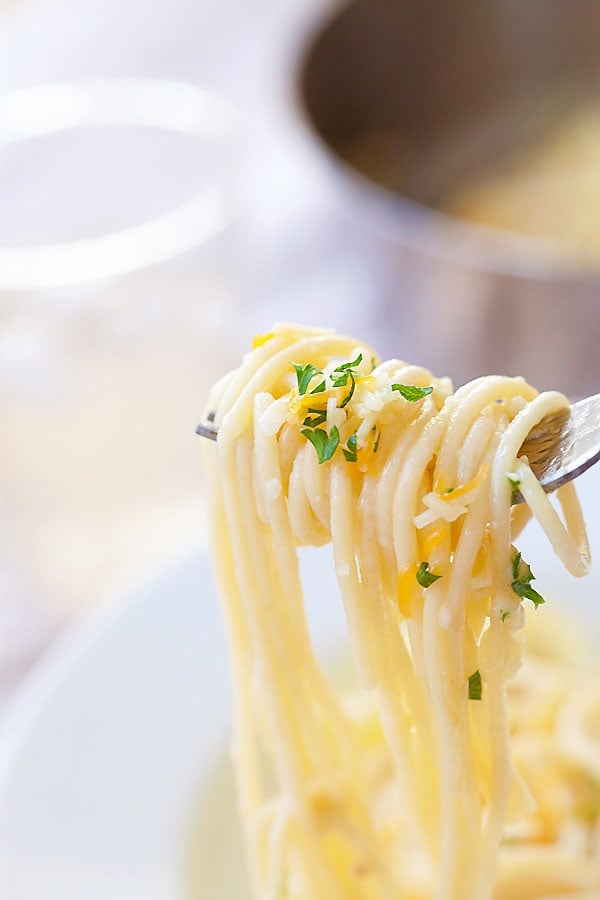 Mini Garlic Monkey Bread