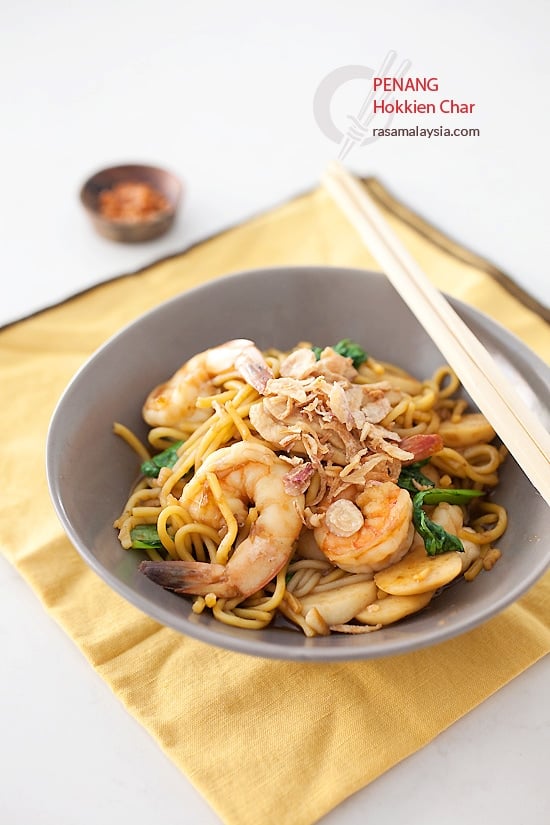 Penang Hokkien Char Recipe (福建炒)
Ingredients:
6 oz. vermicelli (soaked in warm water until soft, drained)
6 oz. yellow noodles (rinsed with cold water, drained)
6 shrimp (shelled and deveined)
4 fish balls (cut into slices)
2 oz. pork (cut into slices)
2 oz. choy sum/Chinese mustard green (cut into 2-inch lengths)
2 cloves garlic (minced)
4 oz. bean sprouts
2 1/2 tablespoon soy sauce
1 1/2 tablespoon kecap manis (sweet soy sauce)
3 dashes white pepper powder
2 tablespoons oil
3/4 cup water
Fried shallot crisps
Method:
Heat up a wok on high flame/heat and add cooking oil. When the oil is heated, add the minced garlic and stir-fry until aromatic. Add the pork slices, shrimp, fish balls, into the wok and stir-fry until they are half-cooked. Add in the choy sum, bean sprouts, noodles, vermicelli and toss all the ingredients quickly with the spatula. Add the soy sauce, sweet soy sauce (kecap manis), water, pepper powder, and keep stirring until the noodles are cooked through (make sure not to overcooked the noodles). Dish out and garnish with some fried shallot crisps and serve immediately with a dollop of sambal belacan.
Cook's Note:
In the United States, I can't find Malaysian thick soy sauce, which is slightly sweet in taste so I often use Indonesian kecap manis as a substitute. If you are in Malaysia, use the local thick soy sauce. If you can't find kecap manis, you can use Chinese-style dark soy sauce, but you might want to add a pinch of sugar to balance the flavor of this dish.
Most-Pinned Recipes
Ginger Garlic Baked Chicken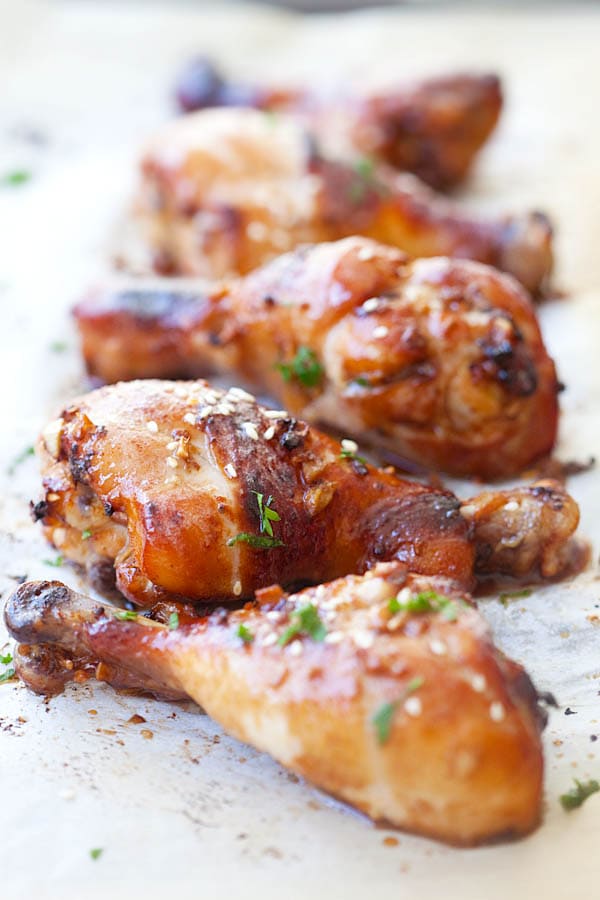 Crab Rangoon (Cream Cheese Wontons)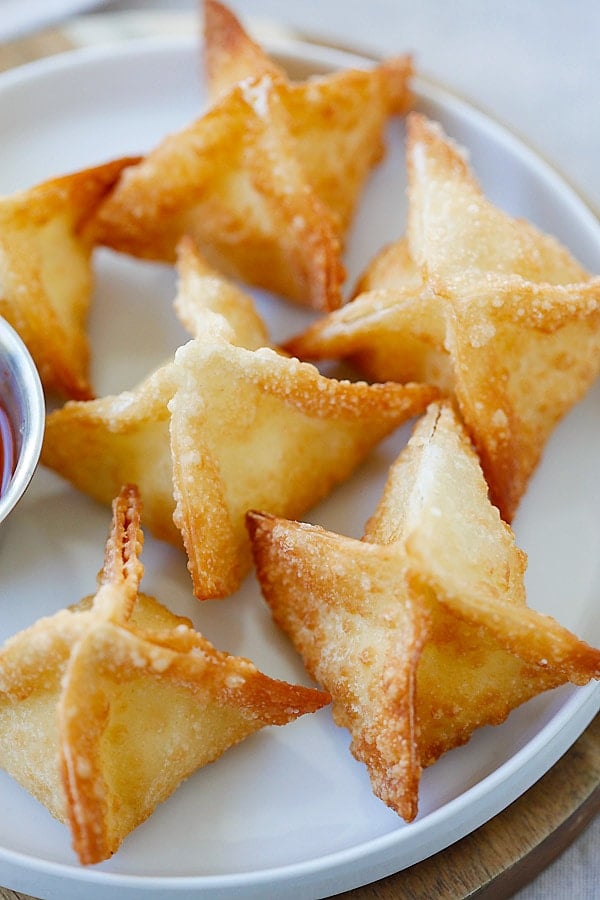 Chicken Wontons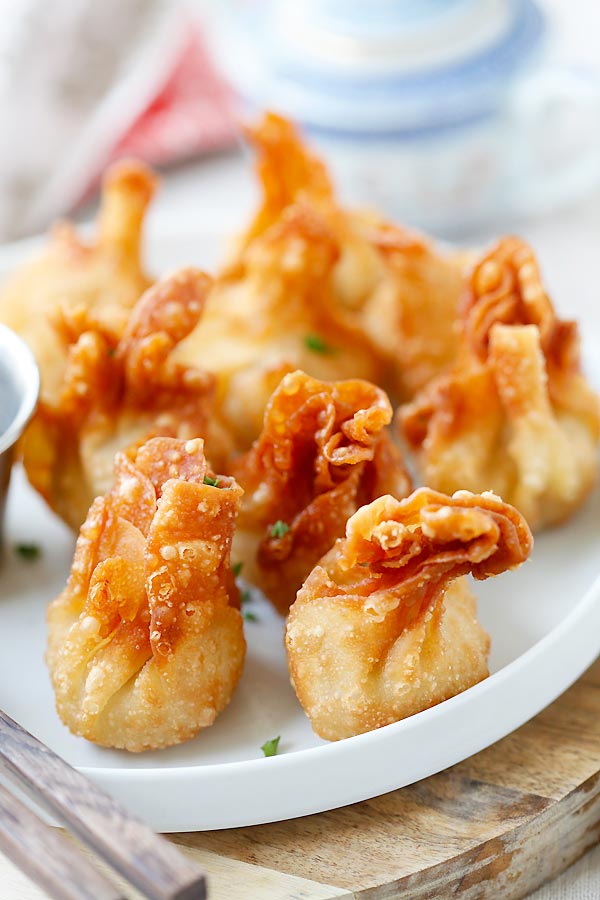 Onion Scallion Beef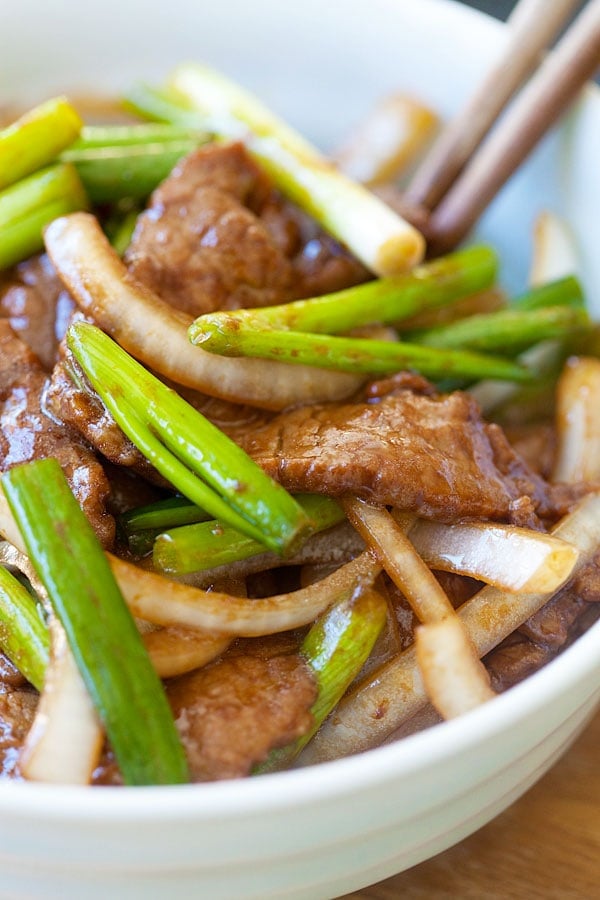 Thai Chicken Sate with Peanut Sauce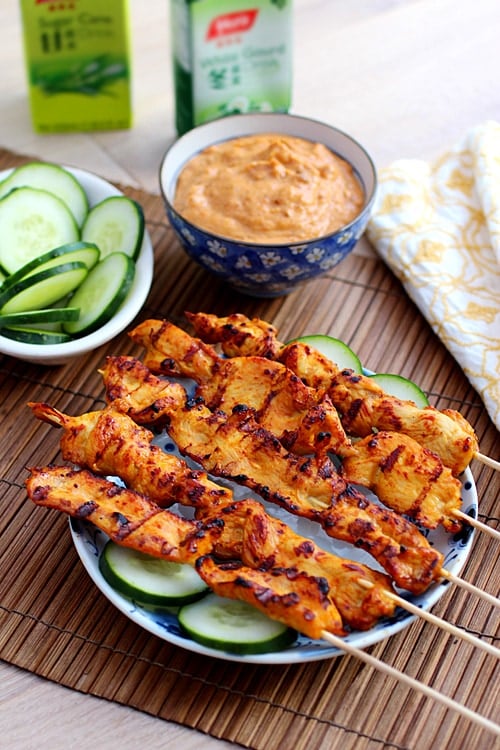 Thai Peanut Sauce