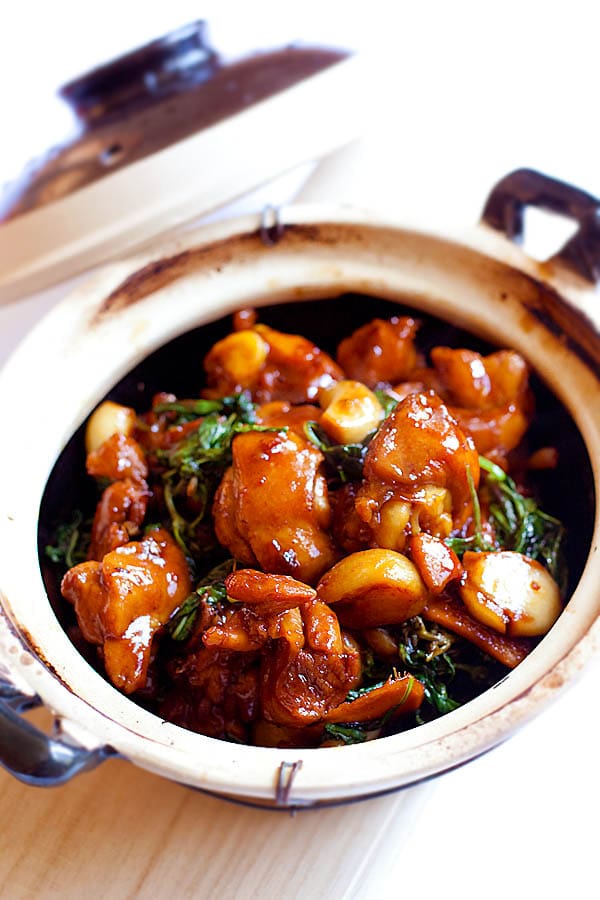 Three Cup Chicken Recipe (三杯鸡)
Serves 2- 3 | Prep Time: 10 Minutes | Cook Time: 10 Minutes

Ingredients:
1 lb chicken drumsticks
1 tablespoon baking soda, to tenderize the chicken, optional
2 tablespoons dark sesame oil or toasted sesame oil
2-inch piece old ginger, peeled and cut into thin pieces
6 cloves garlic, peeled
1 1/2 tablespoons soy sauce
1 1/2 tablespoons dark sweet soy sauce (kecap manis)
1 1/2 tablespoons Shaoxing wine
A big bunch Thai basil leaves
Method:
Cut the chicken into pieces and rub them with the baking soda. Set aside for 10 minutes before rinsing the chicken off with water. Make sure the baking soda is completely rinsed off. Pat dry the chicken pieces and set aside.
Heat up a claypot on high heat and add the dark sesame oil. Add the ginger, garlic, and stir-fry until aromatic. Add in the chicken and do a few quick stirs. Add the soy sauce, dark sweet soy sauce, Shaoxing wine and continue to stir-fry the chicken. Cover the chicken and lower the heat and simmer for 5-10 minutes. Add the basil leaves and stir well with the chicken, dish out and serve immediately.
Cook's Notes:
This recipe calls for dark sesame oil or toasted sesame oil, which is different from regular sesame oil. Dark sesame oil is a lot more expensive but the flavor is more intense and with a stronger toasted sesame fragrance.
You can skip the first step of tenderizing the chicken with baking soda. I personally like it because it makes the chicken so tender.
If you don't have a claypot, you can use a regular wok or pan to make this dish.
Most-Pinned Recipes
Ginger Garlic Baked Chicken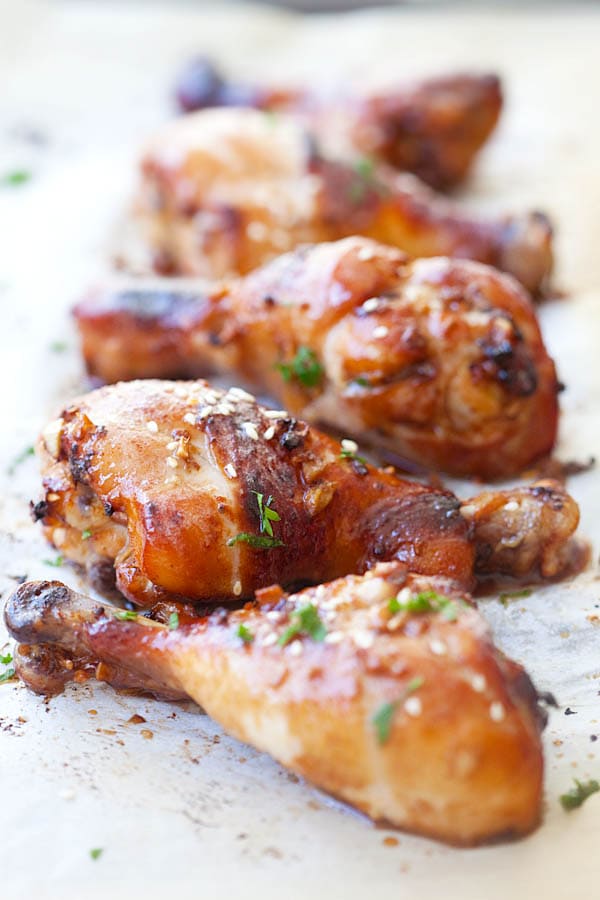 Crab Rangoon (Cream Cheese Wontons)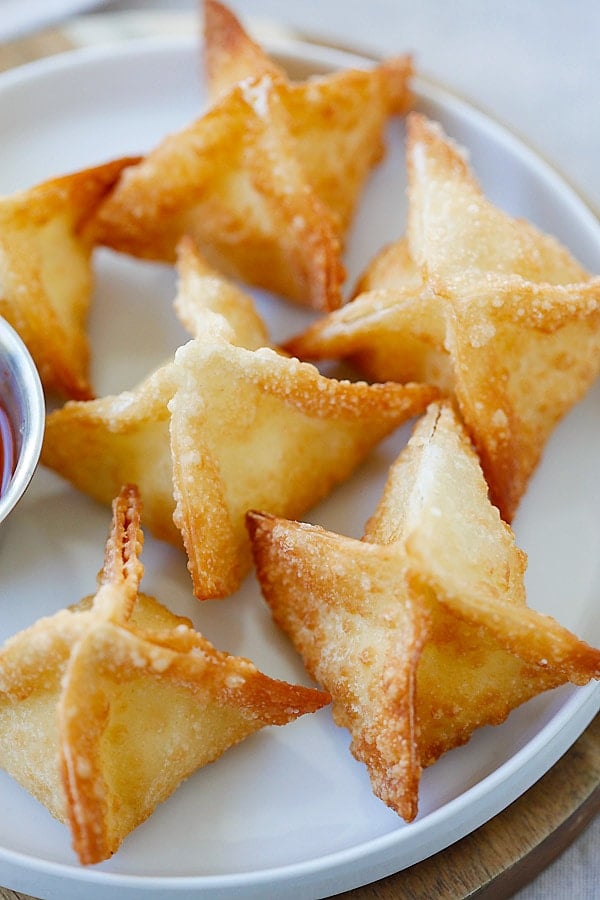 Chicken Wontons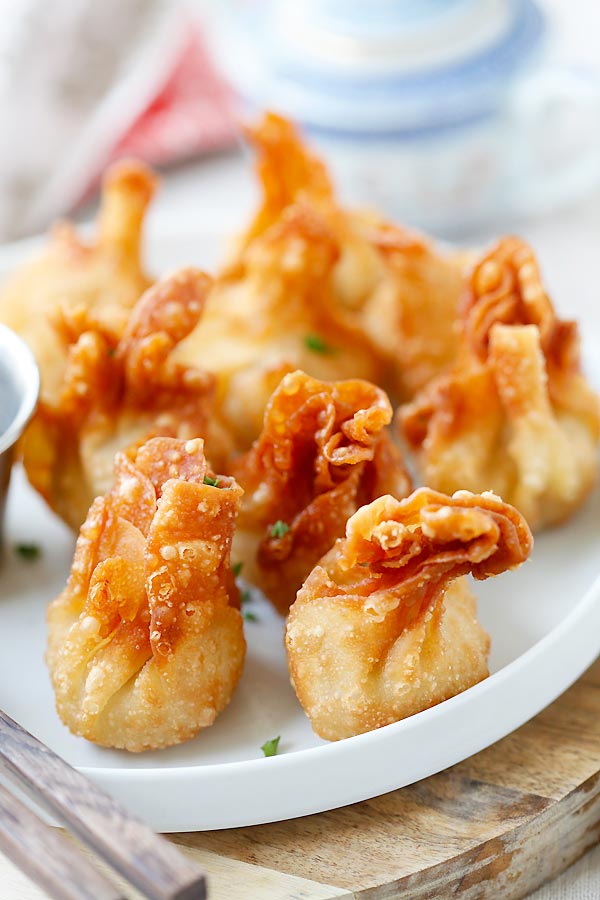 Onion Scallion Beef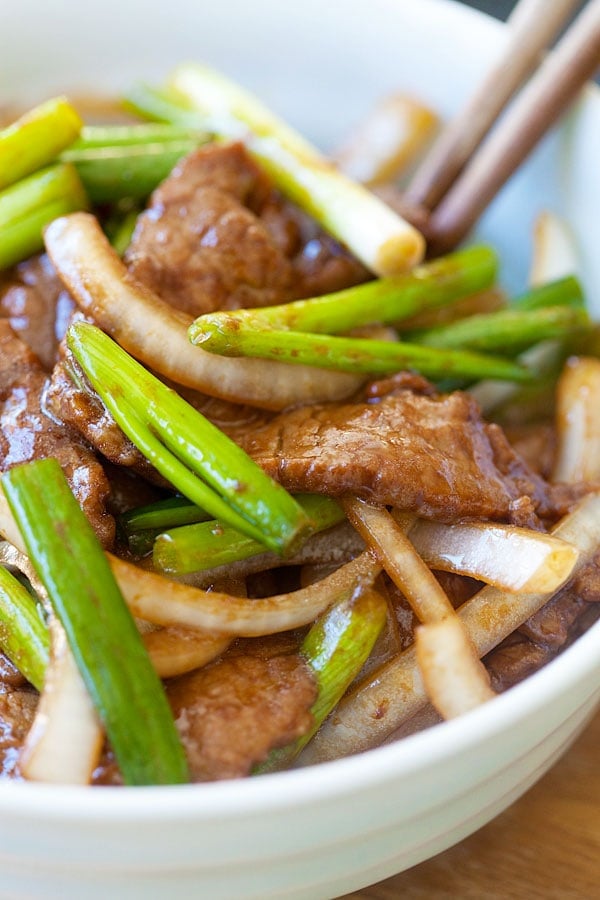 Thai Chicken Sate with Peanut Sauce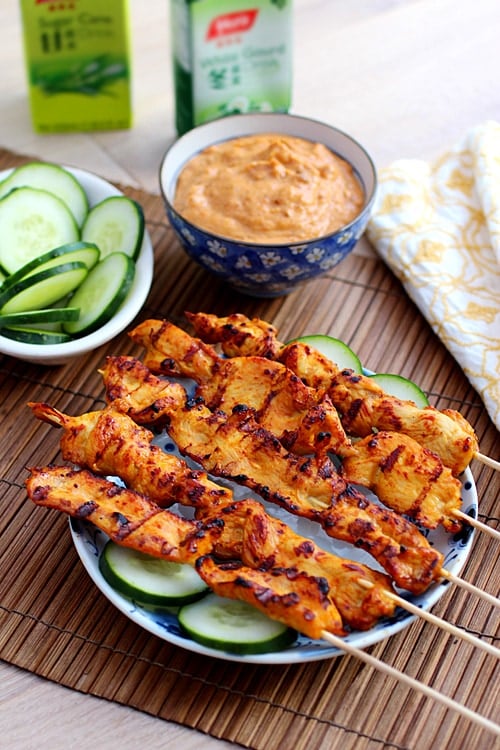 Thai Peanut Sauce