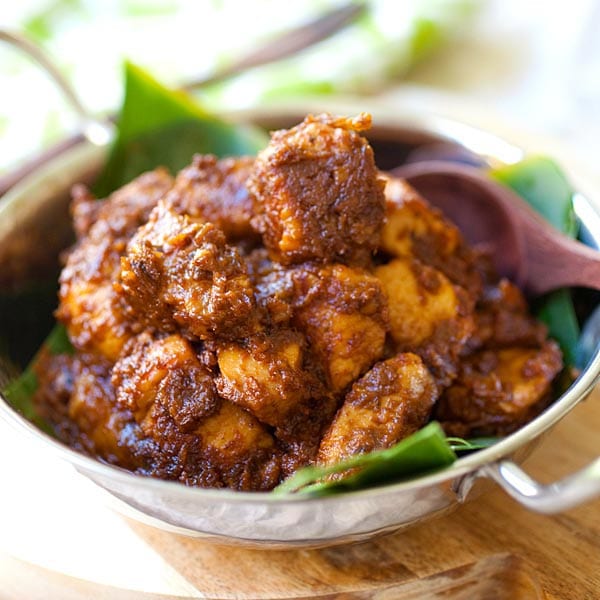 Chicken Rendang
Chicken Rendang – amazing Malaysian-Indonesian chicken stew with spices and coconut milk. Deeply flavorful. The best rendang recipe ever
Prep time:
Cook time:
Total Time: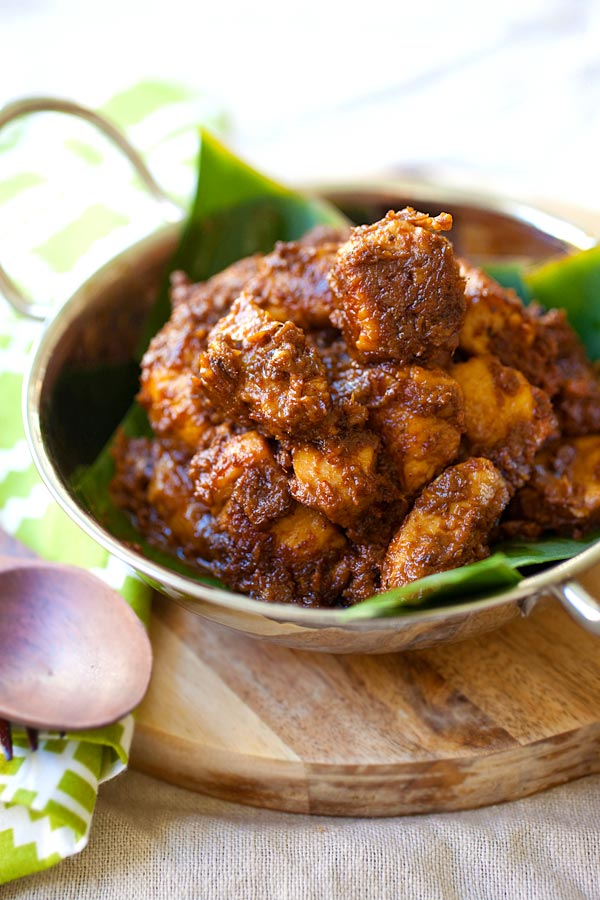 Chicken Rendang
Chicken Rendang – amazing Malaysian-Indonesian chicken stew with spices and coconut milk. Deeply flavorful. The best rendang recipe ever!
I love making chicken rendang at home. While it takes some time to prep and make the dish, the end result is so rewarding. When I sink my teeth into the chicken, the taste immediately transports me back to Malaysia, my home country. Enjoy!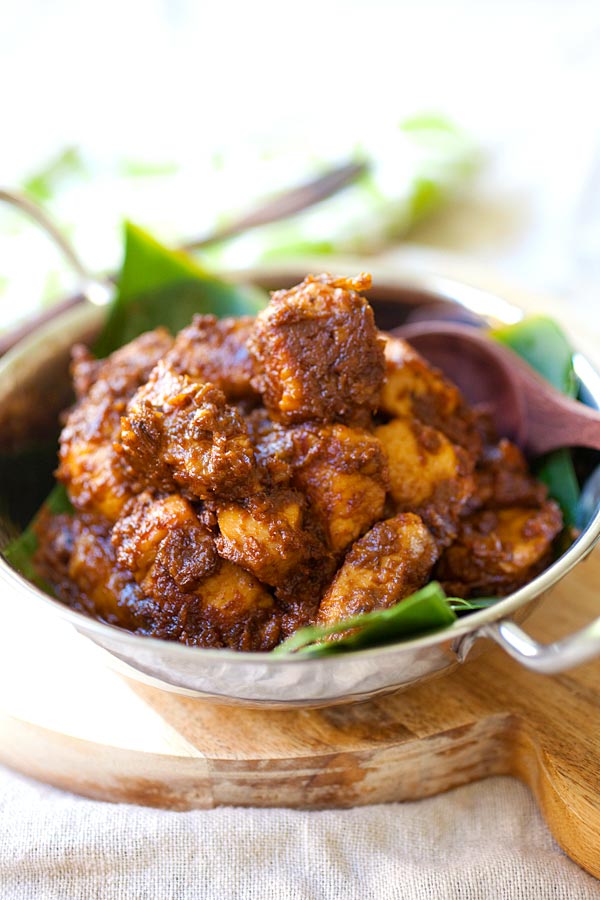 Chicken Rendang Recipe
Serves 4 | Prep Time: 15 Mins | Cook Time: 45 Mins
Ingredients:
1 1/2 lbs. boneless and skinless chicken breasts or thighs, cut into cubes
1/3 cup cooking oil
1 cinnamon stick
3 cloves
3 star anise
3 cardamom pods
1 lemongrass, white part only, pounded and cut into strips
1 cup coconut milk
1 cup water
5 kaffir lime leaves, bruised
5 tablespoons toasted grated coconut (kerisik)
1 tablespoon sugar or to taste
Salt to taste
Spice Paste:
6 shallots
1-inch piece galangal
3 stalks lemongrass, white part only
4 cloves garlic
1-inch piece ginger, peeled
10 dried chilies (chili arbol), seeded
Method:
All all the ingredients of the Spice Paste in a food processor. Blend well.
Heat the oil in a skillet, add the Spice Paste, cinnamon, cloves, star anise, and cardamom pods and stir-fry them until aromatic. Add the chicken and lemongrass, stir to combine well with the spices. Add the coconut milk, water, and simmer on medium heat, stirring frequently until the chicken is almost cooked.
Add the kaffir lime leaves, toasted coconut, stir to blend well with the chicken. Lower the heat to low, cover the lid, and slowly simmer for 30 minutes or until the chicken is tender and the liquid has dried up. Add more sugar and salt to taste to taste. Serve immediately.
Cook's Note:
To make beef rendang, check out my recipe here.
Most-Pinned Recipes
Ginger Garlic Baked Chicken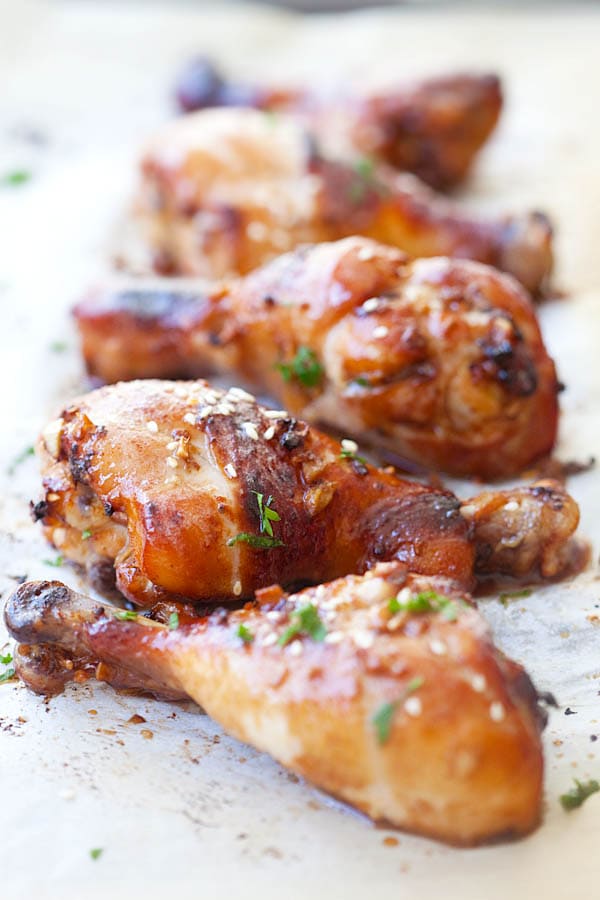 Crab Rangoon (Cream Cheese Wontons)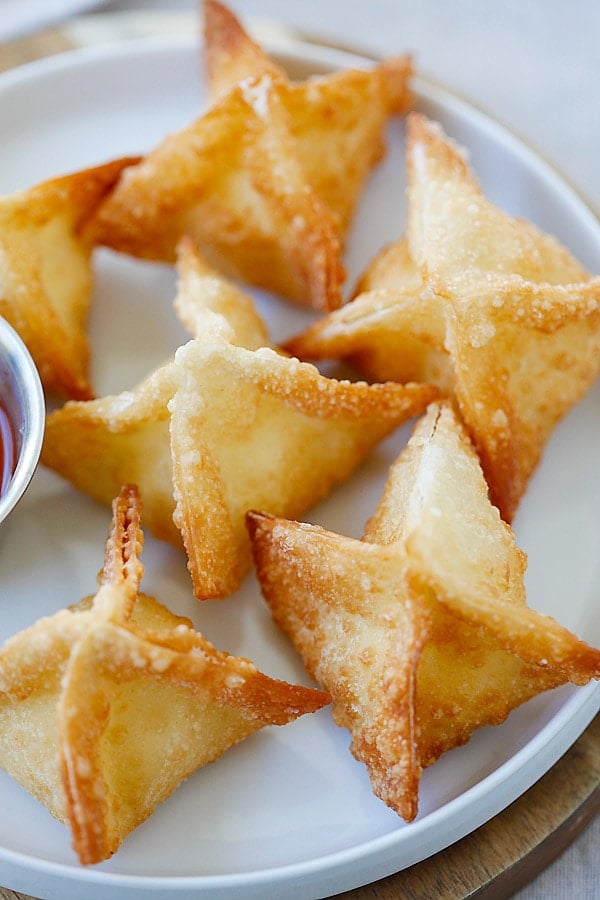 Chicken Wontons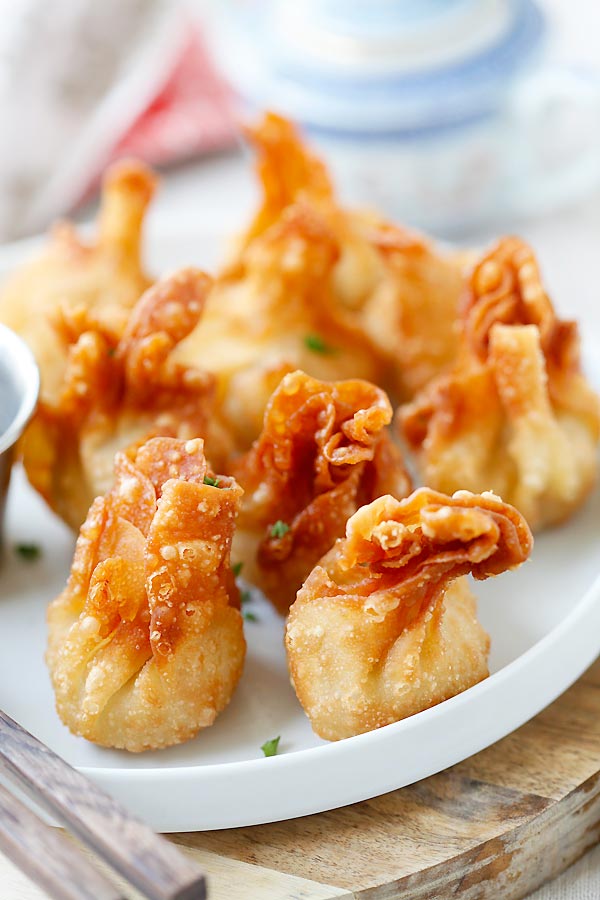 Onion Scallion Beef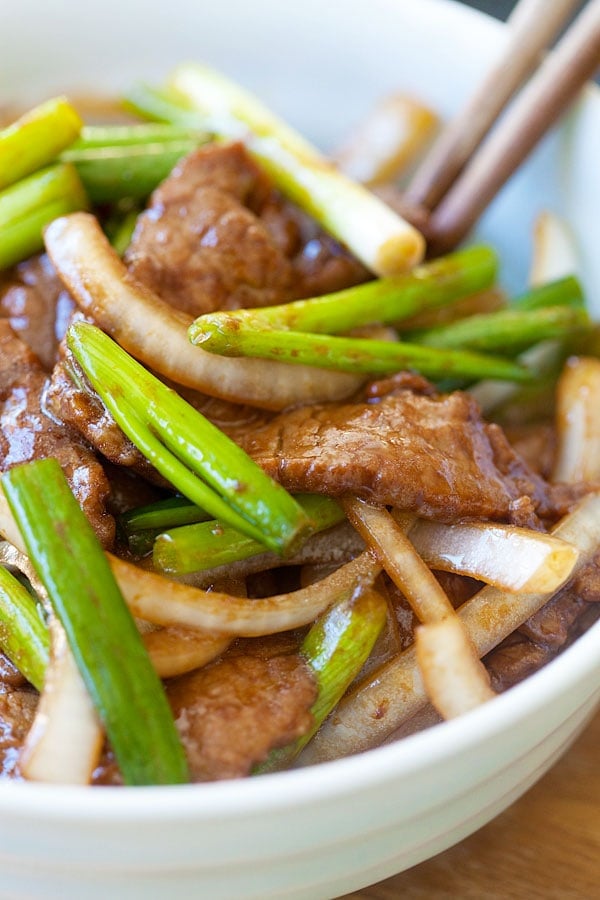 Thai Chicken Sate with Peanut Sauce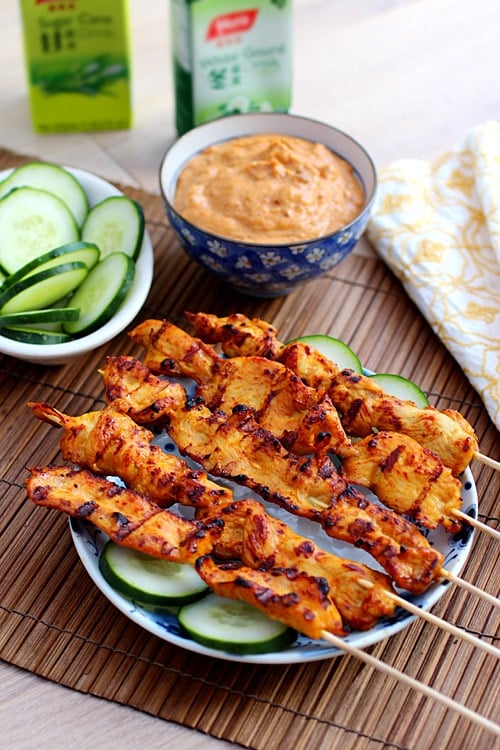 Thai Peanut Sauce