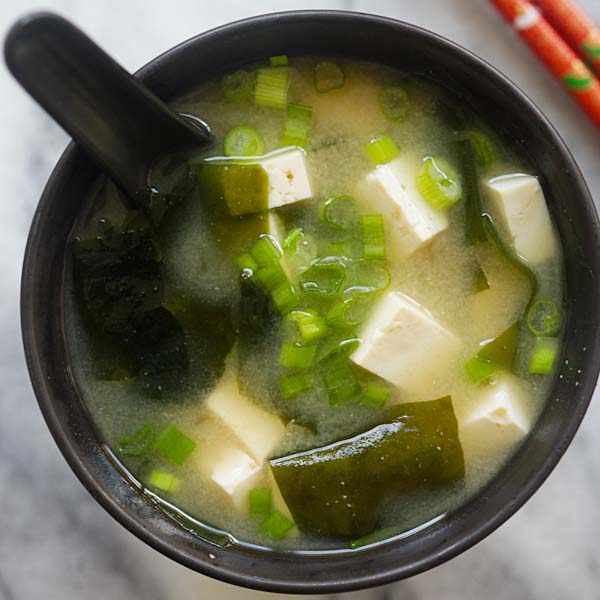 Easy Miso Soup
Easy Miso Soup – quick miso soup recipe with tofu and seaweed. Miso soup is hearty, delicious, healthy and takes 15 minutes to make
Prep time:
Cook time:
Total Time: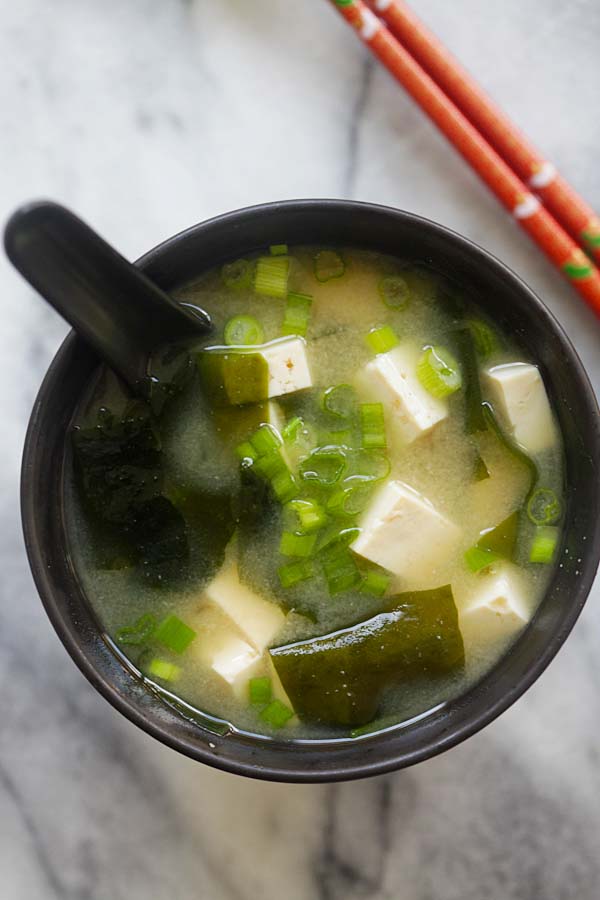 Easy Miso Soup
Easy Miso Soup – quick miso soup recipe with tofu and seaweed. Miso soup is hearty, delicious, healthy and takes 15 minutes to make.
The base of Japanese soups is dashi broth, which is made with dried kelp and bonita flakes (dried fish flakes). Dashi is the building block of Japanese food. You can't have a good miso soup without dashi. Another key ingredient in miso soup is the miso paste, which is soy bean paste. I like white miso paste as it's mildly salty with a tint of sweetness. You may get the ingredients at a Japanese food store, which is very fun to explore. Once you get all the key Japanese ingredients, you can make a lot of Japanese food at home. Enjoy!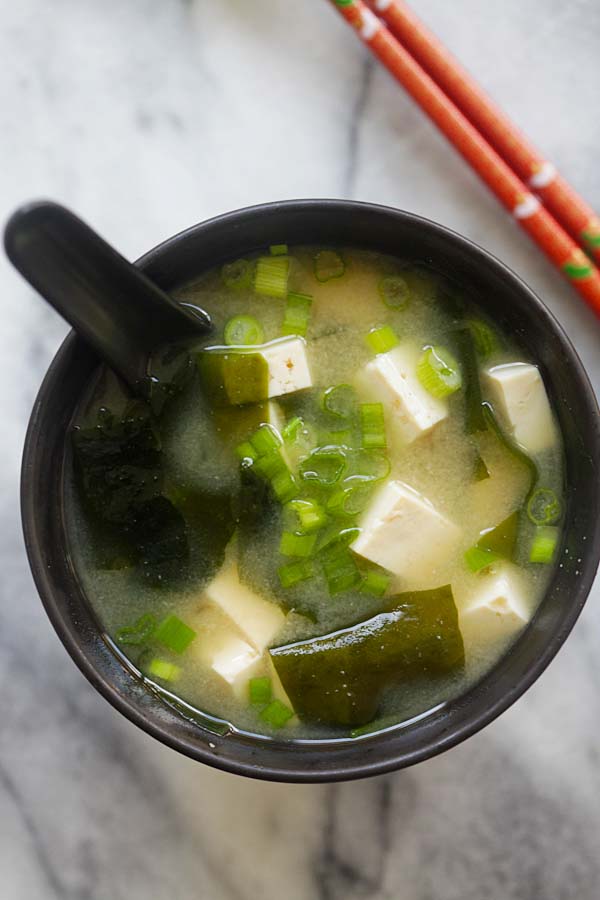 Easy Miso Soup Recipe
Serves 2 | Prep Time: 5 Minutes | Cook Time: 15 Minutes
Ingredients:
4 cups water
1 6-inch pieces Japanese kombu or dried kelp, rinsed
1 oz dried, shaved bonito flakes
1 oz dried seaweed, soaked in warm water and drained
4 oz silken tofu, cut into small pieces
2 1/2-3 tablespoons white miso paste
1 tablespoon chopped scallion
Method:
Bring the water and kombu to boil in a stock pot on medium heat. Remove the kombu and add the bonito flakes, simmer on low heat for 5 minutes. Remove the foams and scums on the surface using a ladle.
Strain the dashi through a fine sieve. Do not squeeze or press the bonito flakes. Discard the bonito flakes. Bring the dashi to boil, then add the seaweed and tofu and cook for 3 minutes. Turn off the heat and add the miso paste into the soup. Stir the soup with a pair of chopsticks until the miso paste is completely dissolved. Top with the scallion and serve immediately.
Most-Pinned Recipes
Ginger Garlic Baked Chicken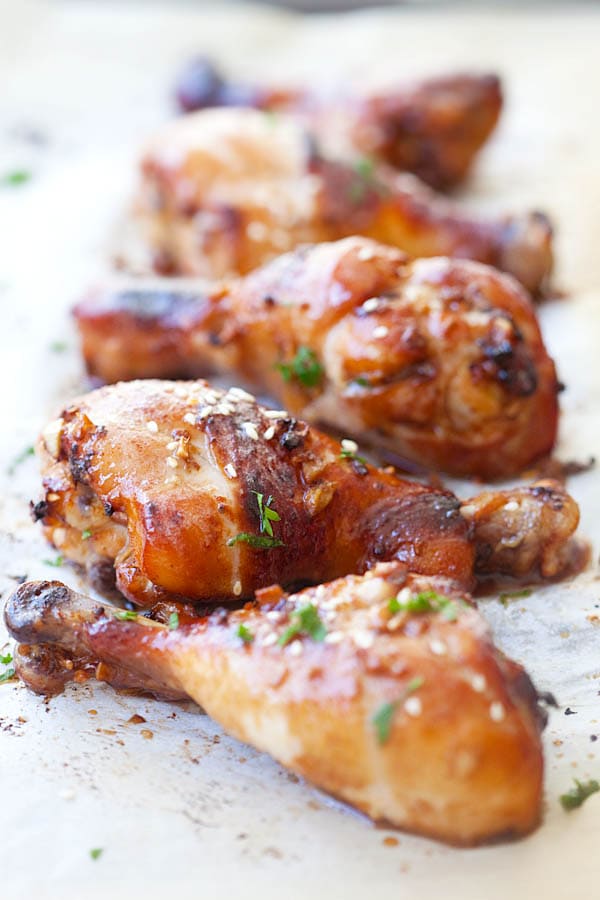 Crab Rangoon (Cream Cheese Wontons)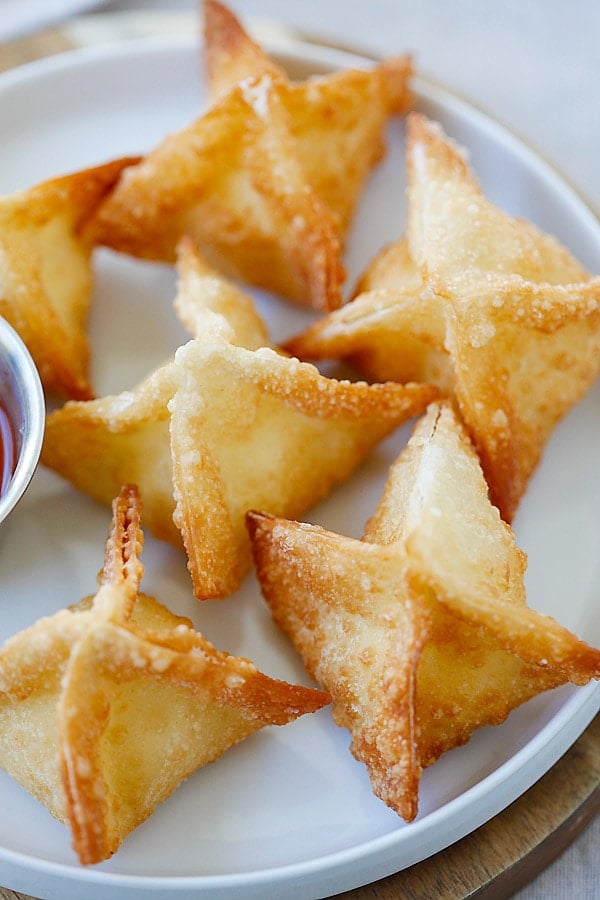 Chicken Wontons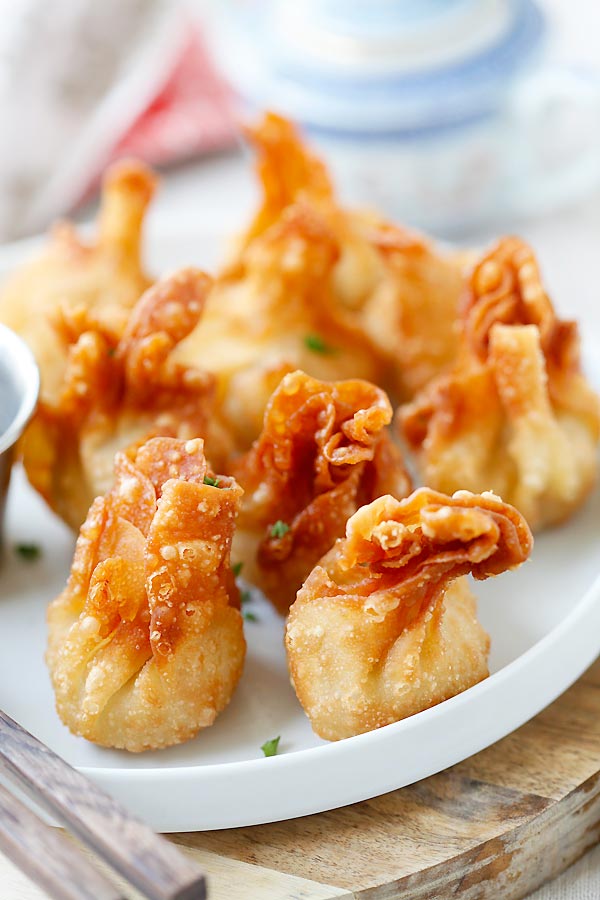 Onion Scallion Beef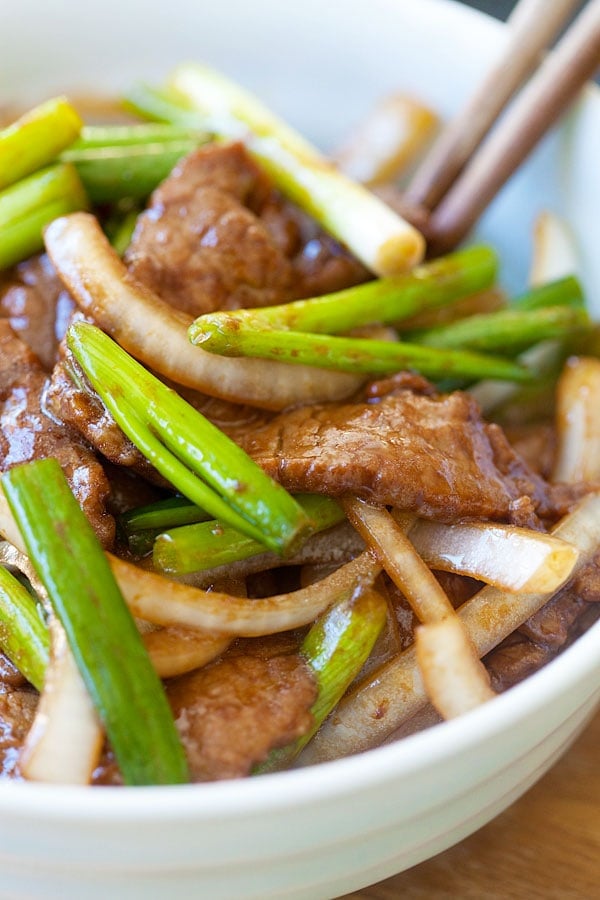 Thai Chicken Sate with Peanut Sauce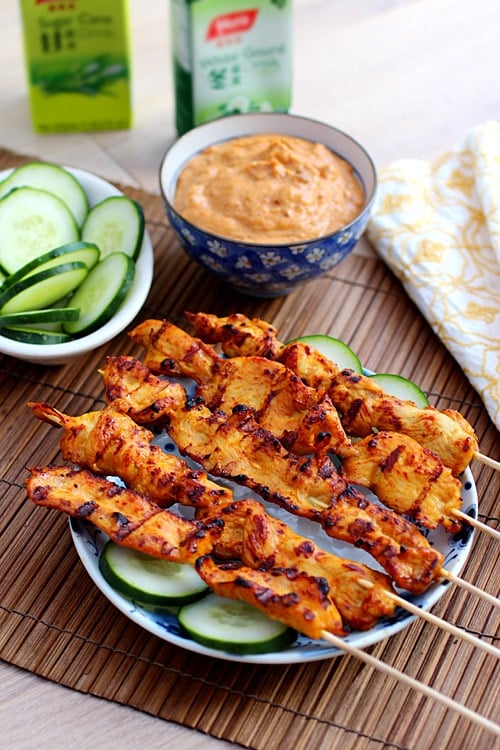 Thai Peanut Sauce