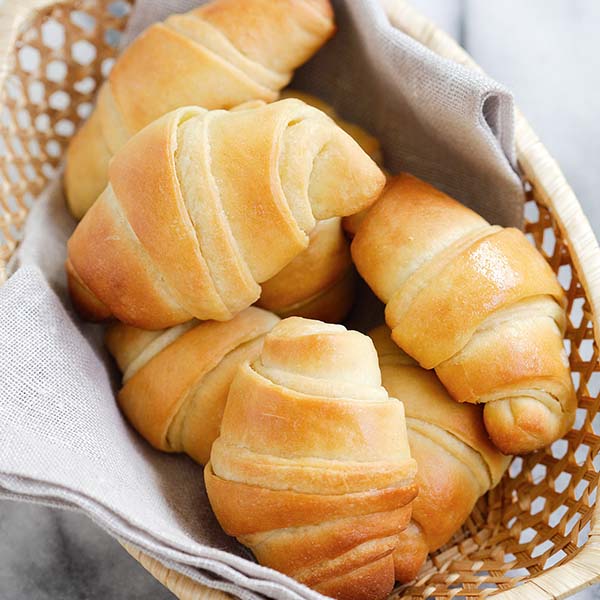 Easy Potato Rolls
Easy Potato Rolls – the best, softest, pillowy homemade potato rolls recipe ever! From Oh Sweet Basil's cookbook. Fail proof and SO GOOD
Prep time:
Cook time:
Total Time: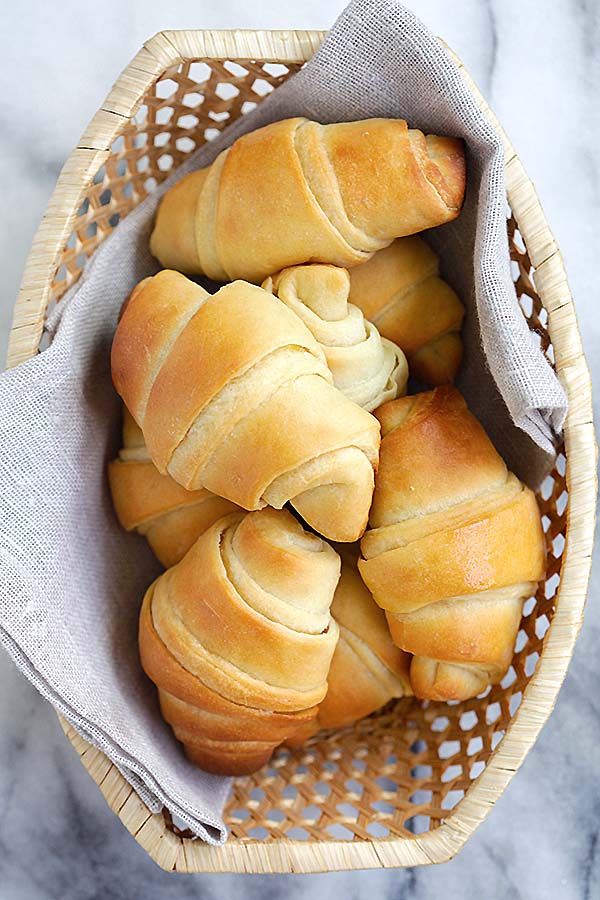 Easy Potato Rolls
Easy Potato Rolls – the best, softest, pillowy homemade potato rolls recipe ever! From Oh Sweet Basil's cookbook. Fail proof and SO GOOD!
Our Sweet Basil Kitchen is the cookbook by Cade and Carrian Cheney, the husband-and-wife team behind the popular Oh, Sweet Basil food blog. Their cookbook features more than 100 recipes that combine their love of fresh ingredients with unexpected flavor combinations and mashups of tried-and-true family favorites.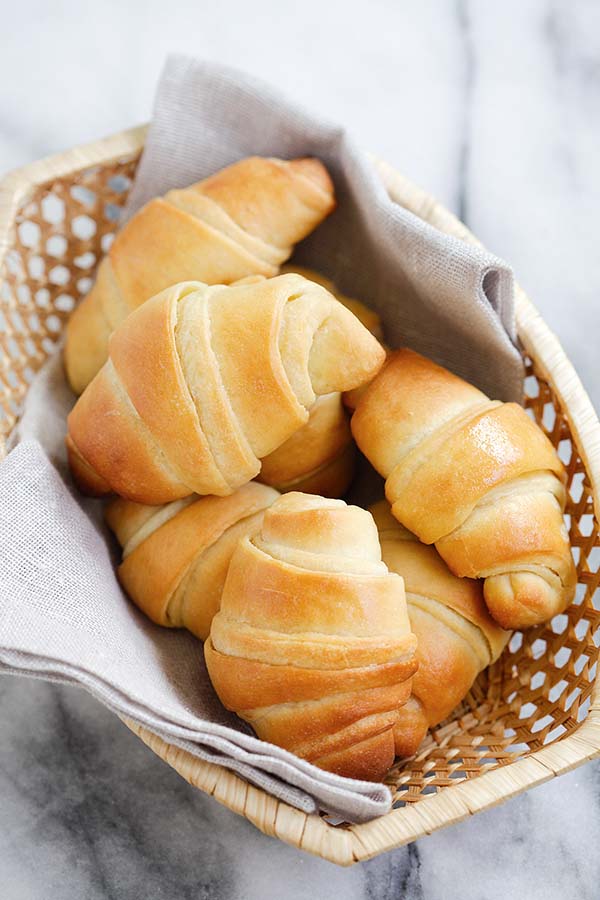 Potato Rolls Recipe
Makes 16 | Prep Time: 2 Hours | Bake Time: 15 Mins | Total Time: 2 Hours 15 Mins
Adapted from: Oh, Sweet Basil
Cookbook: Our Sweet Basil Kitchen
Contributor: Kendoll Baldwin
Ingredients:
1 1/2 cups scalded milk
1/2 cup + 2 tablespoons sugar
6 tablespoons unsalted butter
1/2 cup potato flakes (instant mashed potatos in a box)
1/2 tablespoon salt
1/2 tablespoon Fleischmann's RapidRise yeast
2 large eggs
3 1/2 cups all-purpose flour
2 1/2 tablespoons unsalted butter, softened
2 tablespoons unsalted butter (melted), for brushing
Method:
Heat a medium sauce pan over medium heat and add the milk. Scald the milk until it begins to foam at the edges but not boiling. Remove from heat and add the sugar, butter, potato flakes and salt. Mix well and let cool to luke warm. Add the yeast, stir and then add the eggs, stirring all ingredients until they are well combined.
Put the flour in a large bowl. Pour in the milk mixture and stir until it forms a dough. The dough should be soft and slightly sticky.
Cover the dough with a damp towel and let rise for one hour. Divide the dough into 4 equal portions.
Work with 2 dough balls at a time, roll it on a flat surface dusted with flour, into 10-inch circles. Spread the soft butter on the surface of one dough circle and put the second circle on top of the buttered circle. Seal the edges by pinching with fingers. Using a pizza cutter and cut into 8 triangles. Starting at the wide end, roll the triangle up to form a crescent roll. Repeat the same until you make 16 crescent rolls. Cover the rolls with a damp cloth and let rise for another hour.
Bake at 350 for 14-20 minutes, or until golden brown. Brush with the melted butter before serving.
Most-Pinned Recipes
Brownie Butter Cake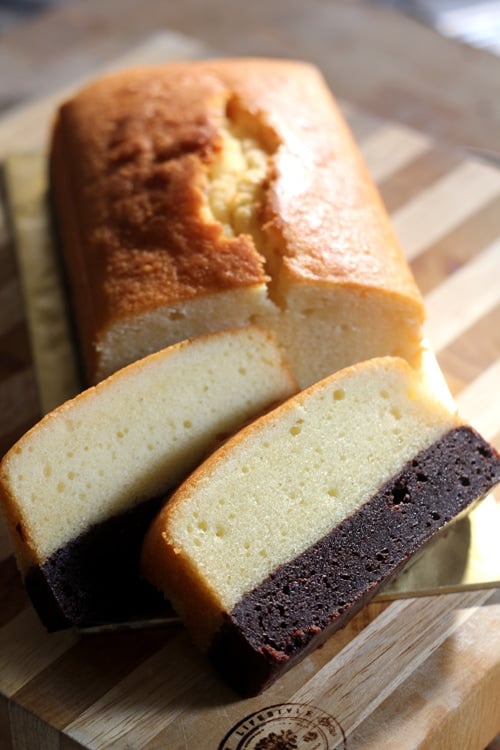 Nutella Cheesecake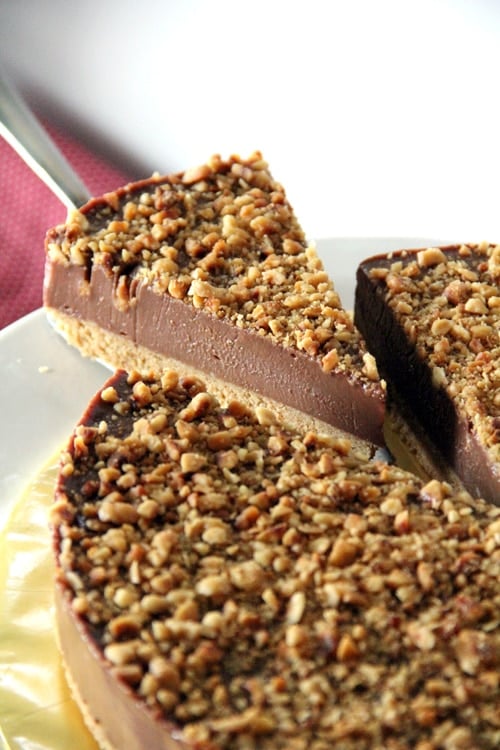 Chocolate Chip Cookie Dough Cheesecake Bar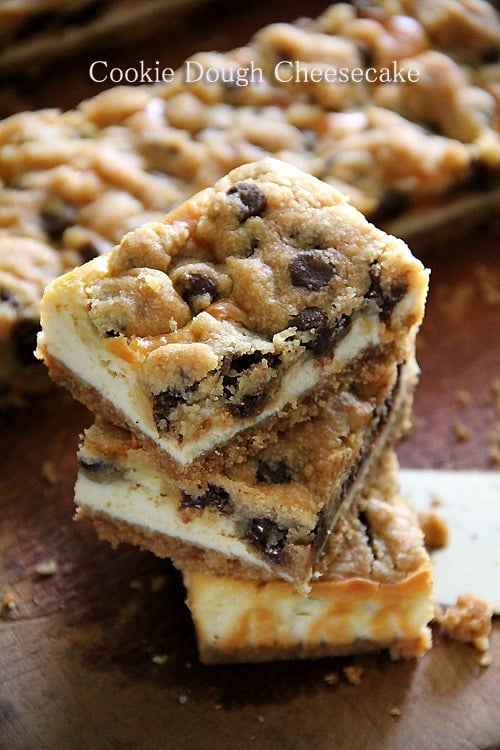 Butter Cake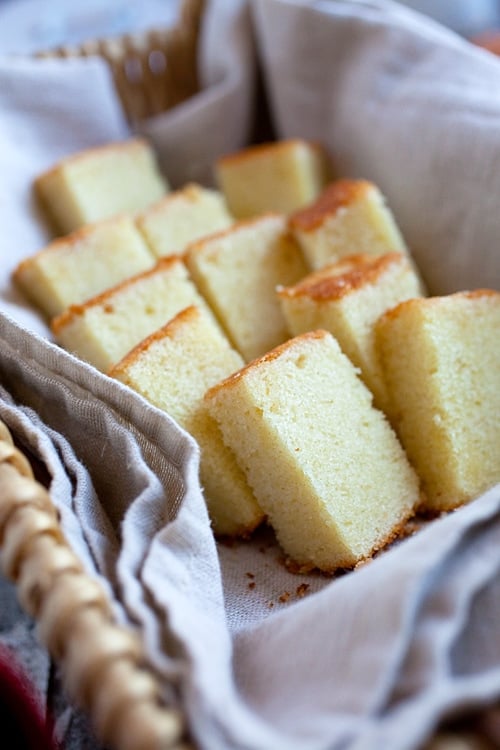 Peanut Butter Cheesecake Brownies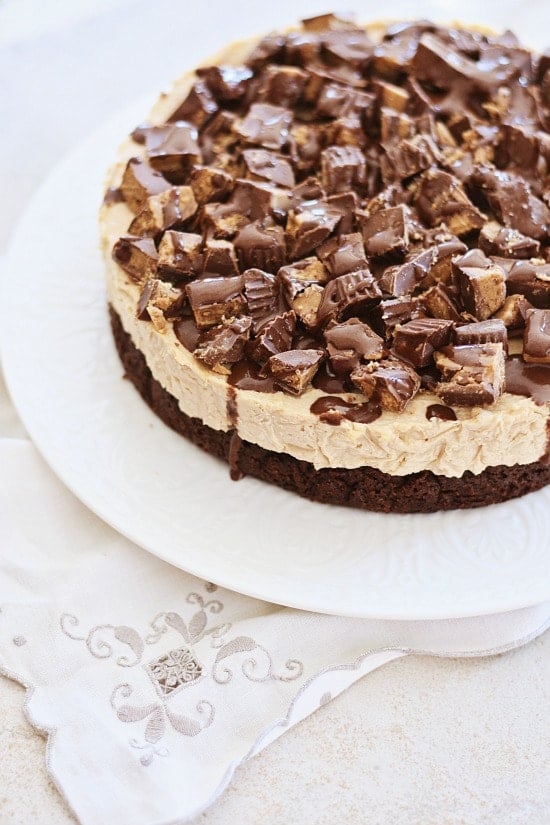 Meyer Lemon Pound Cake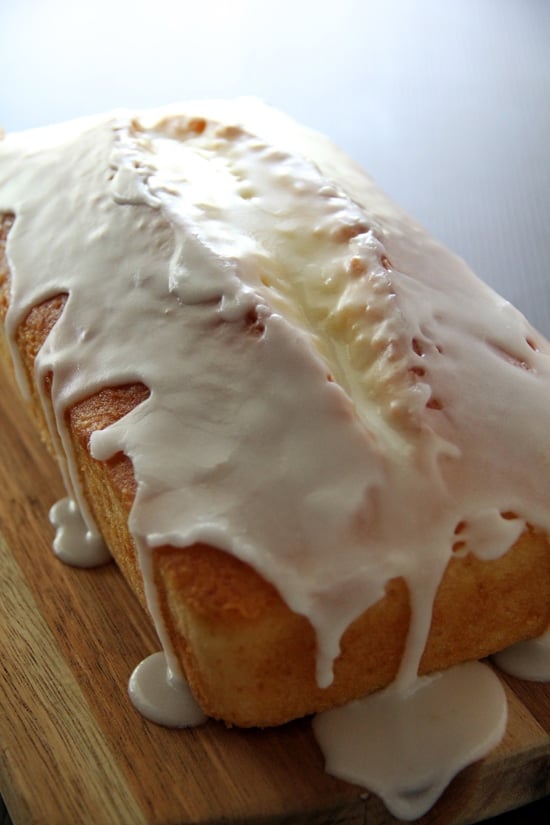 S