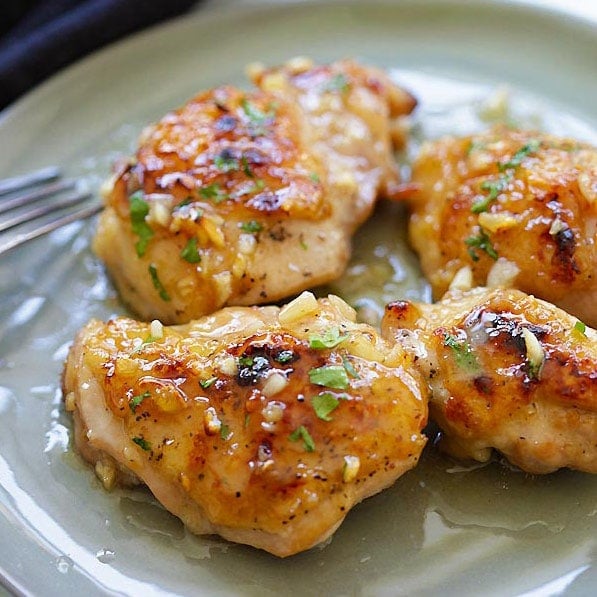 Honey Dijon Garlic Chicken
Honey Dijon Garlic Chicken – super delicious skillet chicken with amazing honey Dijon garlic sauce. So easy as dinner is done in 15 mins! | rasamalaysia.com
Prep time:
Cook time:
Total Time: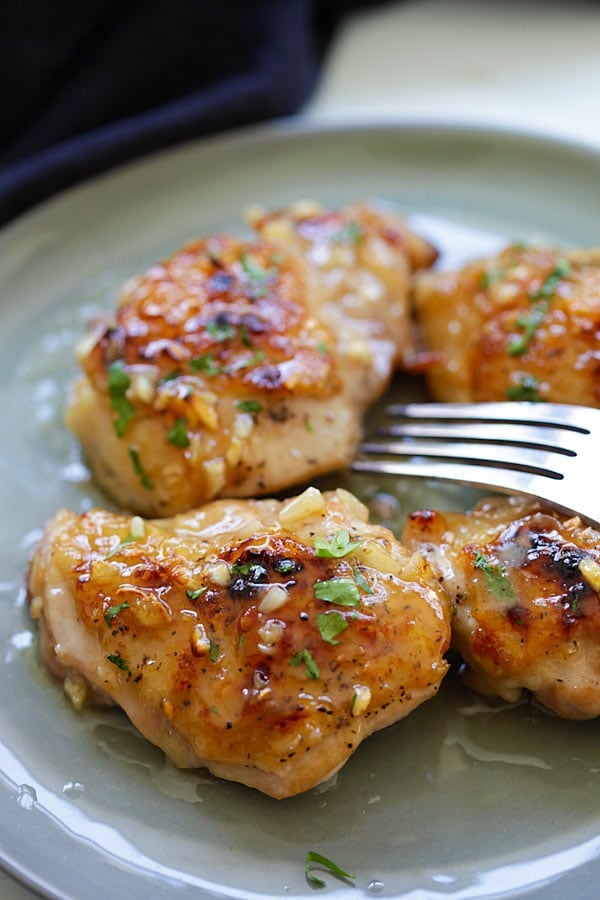 Honey Dijon Garlic Chicken
Honey Dijon Garlic Chicken – super delicious skillet chicken with amazing honey Dijon garlic sauce. So easy as dinner is done in 15 mins!
I am usually not a big fan of mustard as it might be overpowering. In this honey dijon garlic chicken recipe, I made sure that I used a moderate amount. The key is to have the perfect balance of sweetness (from the honey) and the slight heat and nuance from the mustard. Lots of garlic is always a plus for most dishes and there is no exception in this garlicky, aromatic, moist, and absolutely delicious chicken dish.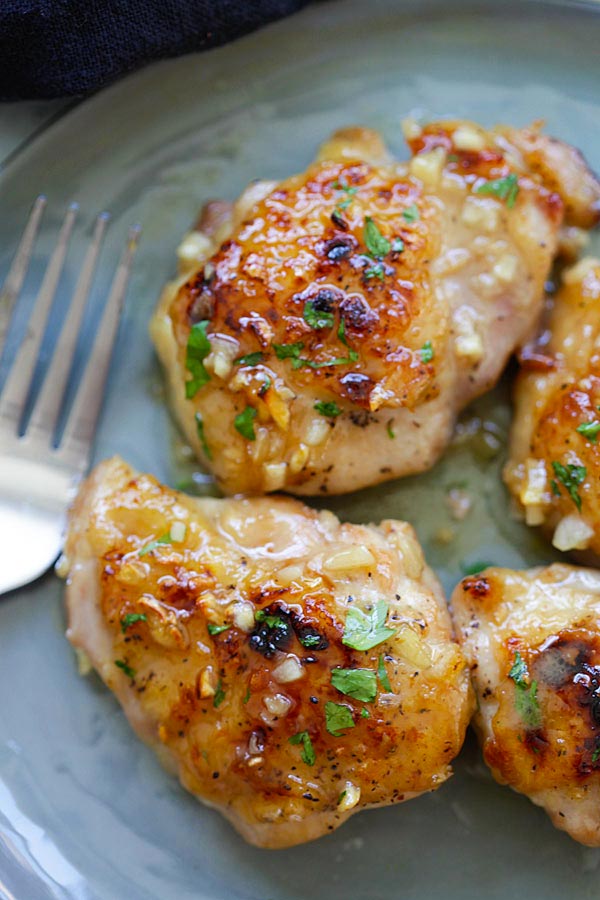 Honey Dijon Garlic Chicken Recipe
Serves 2-3 | Prep Time: 5 Mins | Cook Time: 10 Mins
Inspired by: Rock Recipes
Ingredients:
1 lb chicken thighs, deboned and skin on
Pinch of salt
Black pepper
2 teaspoons olive oil
4 cloves garlic, minced
3 tablespoons honey
3 teaspoons Dijon Mustard
1/4 cup water
Pinch of salt
Method:
Debone the chicken thighs but keep the skin on. Sprinkle some salt and black pepper on both sides of the chicken.
Heat up a skillet on medium heat and add 1 teaspoon olive oil. Pan-fry the chicken on both sides until cooked. Discard the fatty oil from the chicken skin but save the juice from the chicken. Set aside.
Heat up a sauce pan with the remaining 1 teaspoon olive oil and stir-fry the garlic until slightly browned. Add the honey, Dijon Mustard, water and salt. Stir to combine well. Transfer the sauce into the skillet, turn on the heat on the skillet and stir to make sure that the chicken is nicely coated with the Honey Dijon sauce. Remove from heat and serve immediately.
Most-Pinned Recipes
Chili Lime Chicken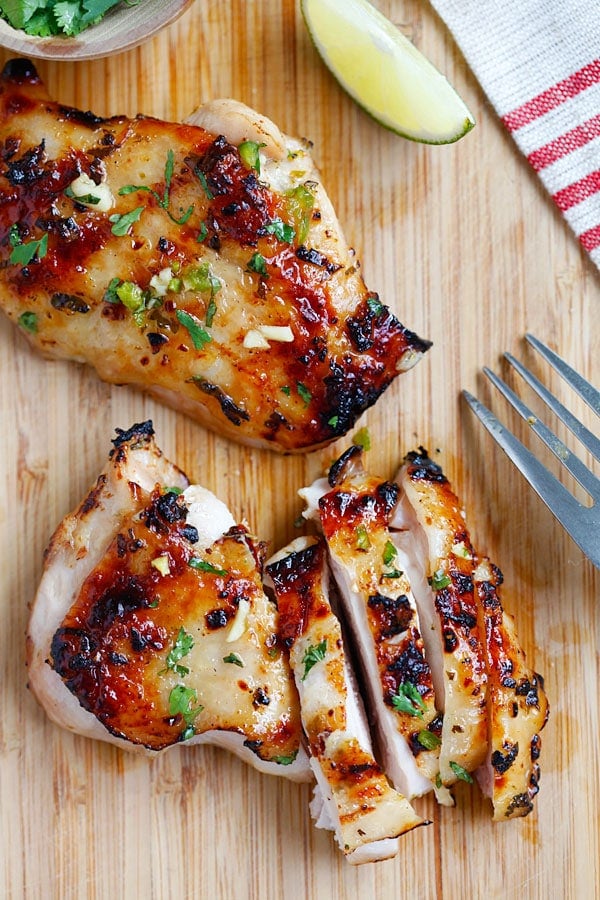 Honey Lime Chicken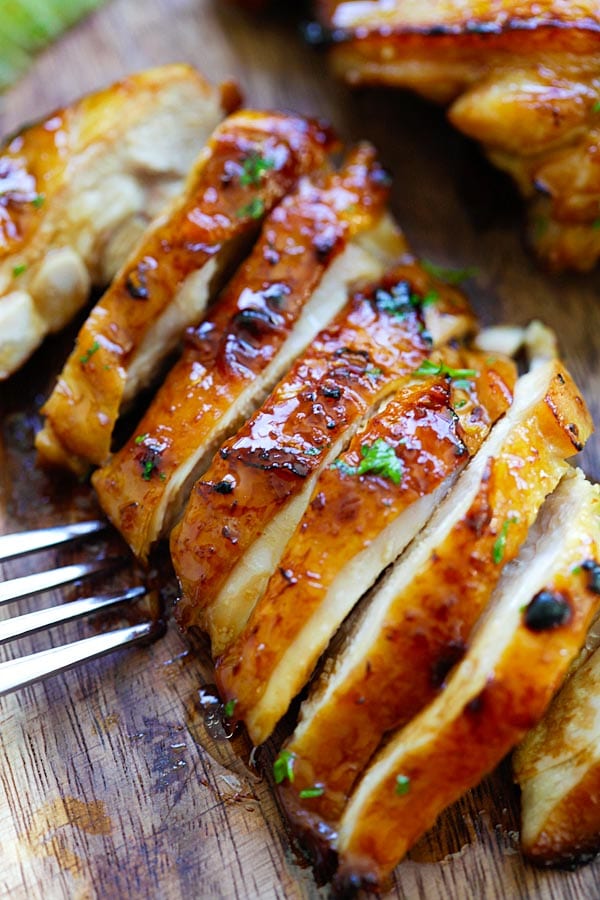 Brown Butter Garlic Honey Roasted Carrots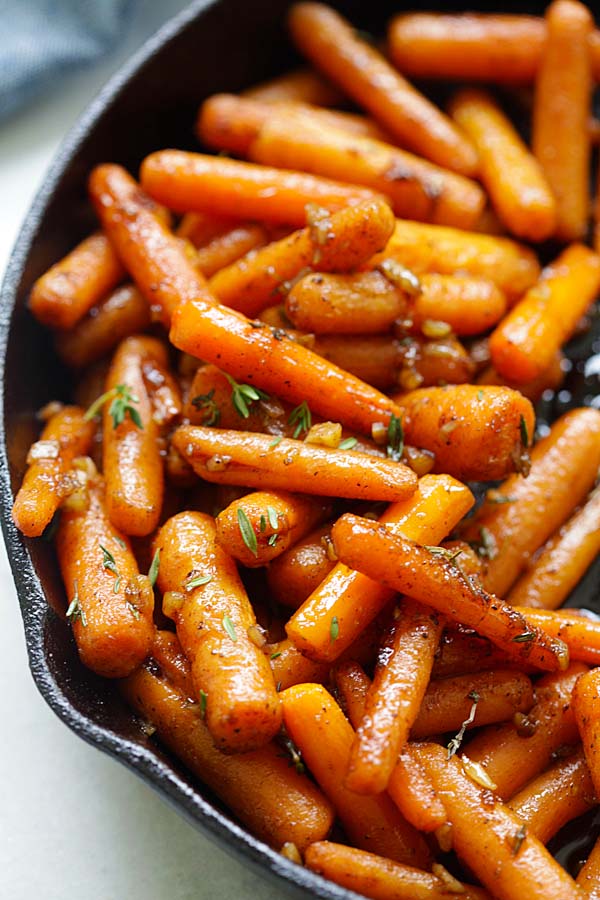 Cilantro Lime Chicken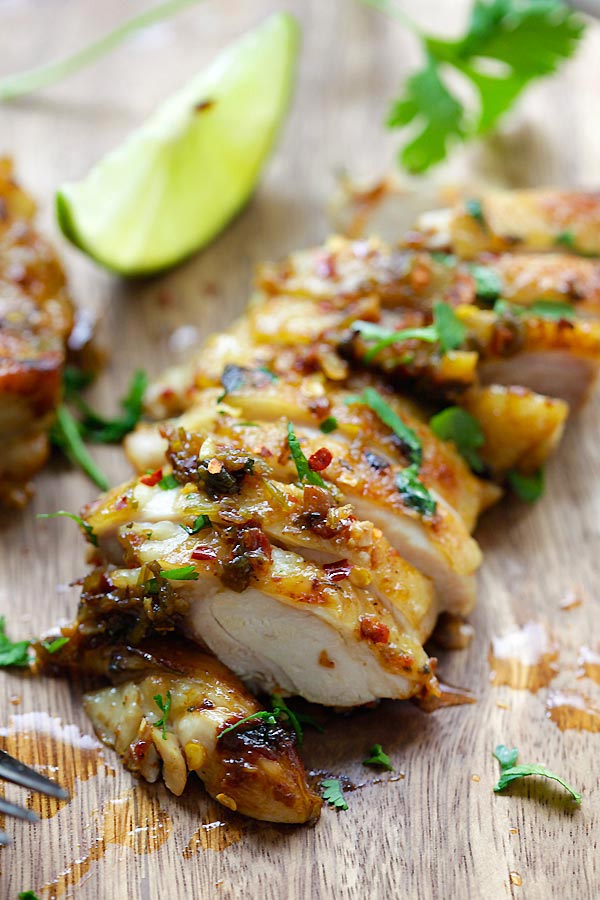 Italian Roasted Potatoes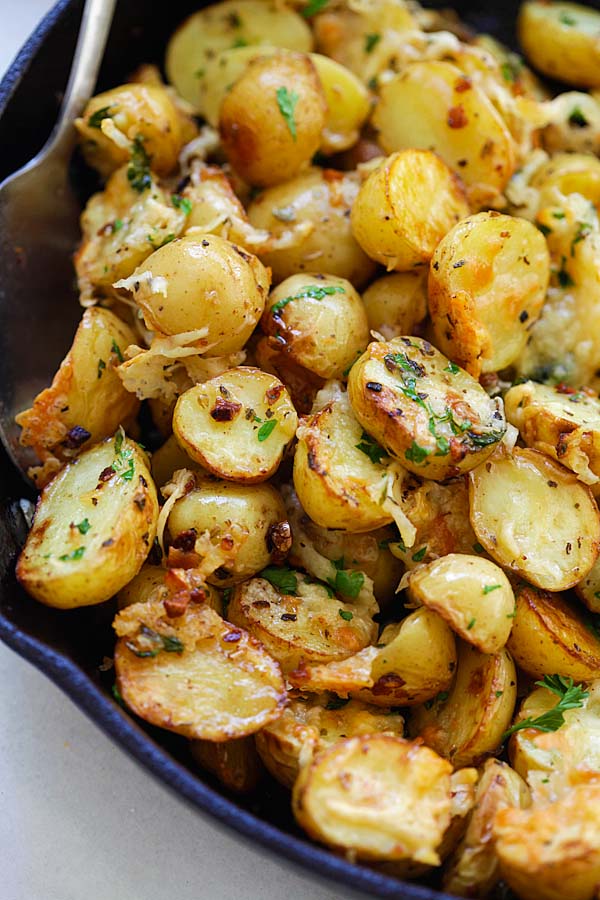 Honey Garlic Salmon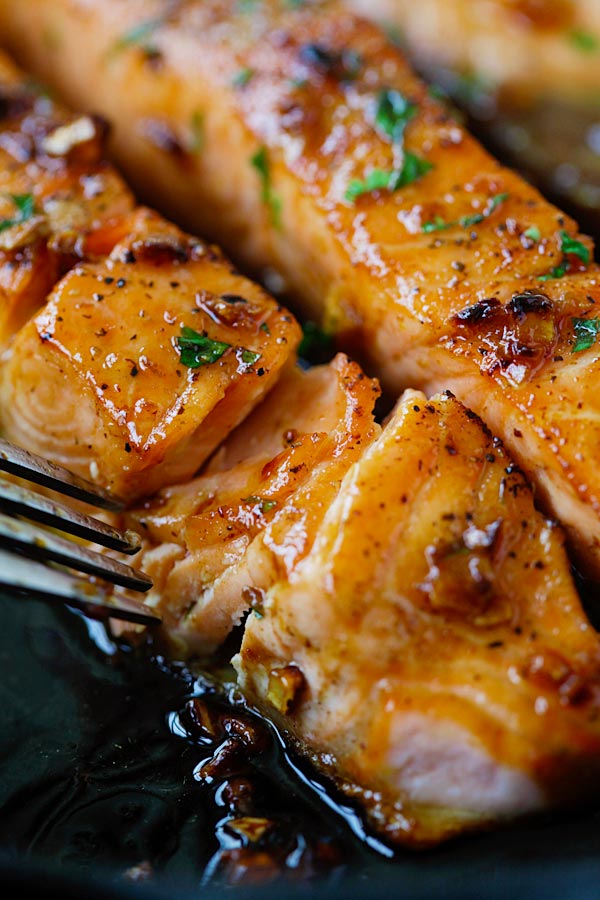 Parmesan Roasted Cauliflower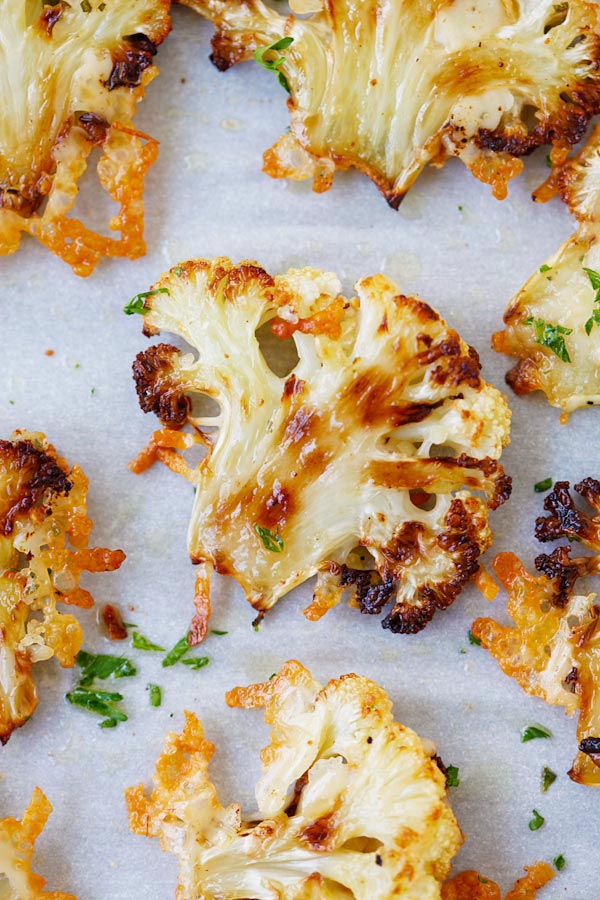 Garlic Herb Roasted Potatoes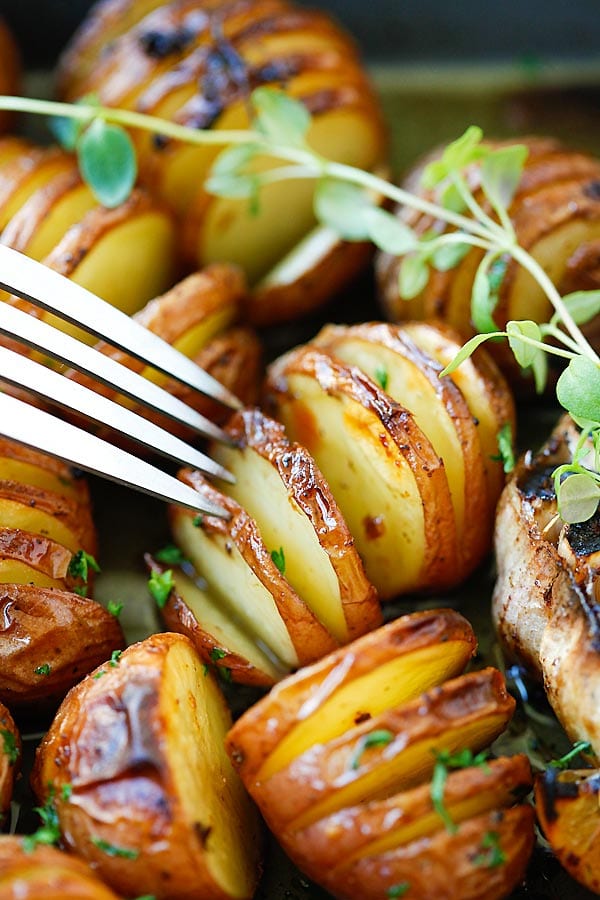 Creamy Garlic Chicken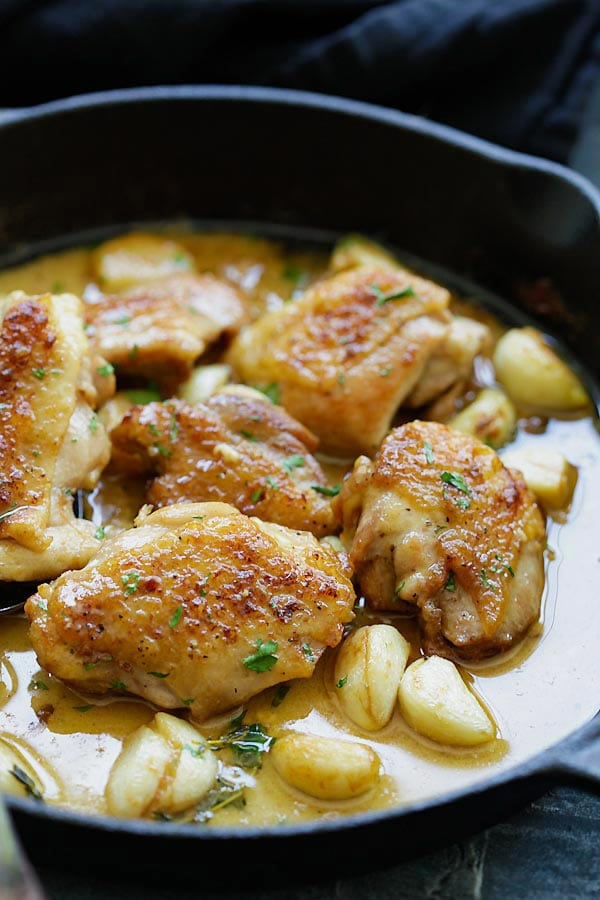 Garlic Parmesan Roasted Carrots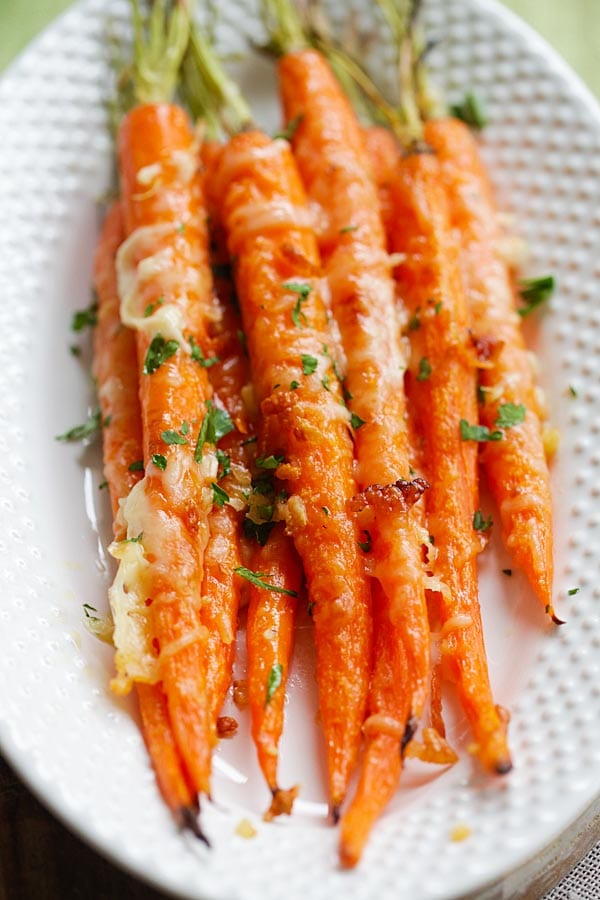 Hawaiian Shrimp Scampi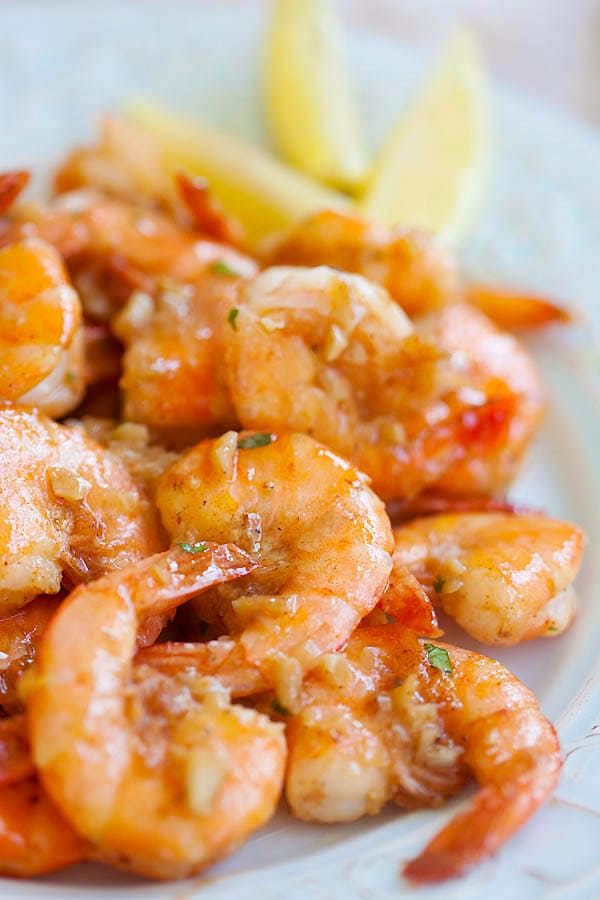 Garlic Butter Brazilian Steak