Nutella Cheesecake Mousse
Nutella Cheesecake Mousse – light, fluffy Nutella cheesecake mousse in a glass, with hazelnuts. Super easy dessert recipe for special occasions | rasamalaysia.com
Prep Time: |
Cook Time: |
Total Time: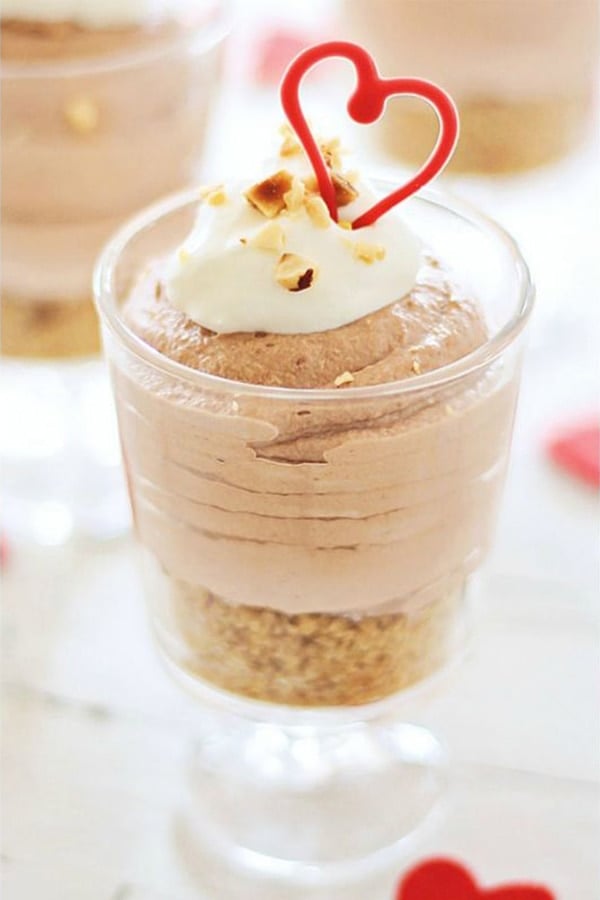 Nutella Cheesecake Mousse
Nutella Cheesecake Mousse – light, fluffy Nutella cheesecake mousse in a glass, with hazelnuts. Super easy dessert recipe for special occasions.
Valentine's Day is a great excuse for whipping up dessert. Decadent treats always sound great, but if you're like me, I spend the holiday enjoying a really delicious meal that usually is not light. In that respect, I'm opting for a light dessert this time. But don't worry, I don't skimp on the decadent part as this dessert is inspired by cheesecake.
If you are a Nutella lover, there are more recipes to explore here on Rasa Malaysia: Nutella Cheesecake, Mini Nutella Cheesecake, Nutella Cheesecake Bar, Nutella Creme Brulee, and more.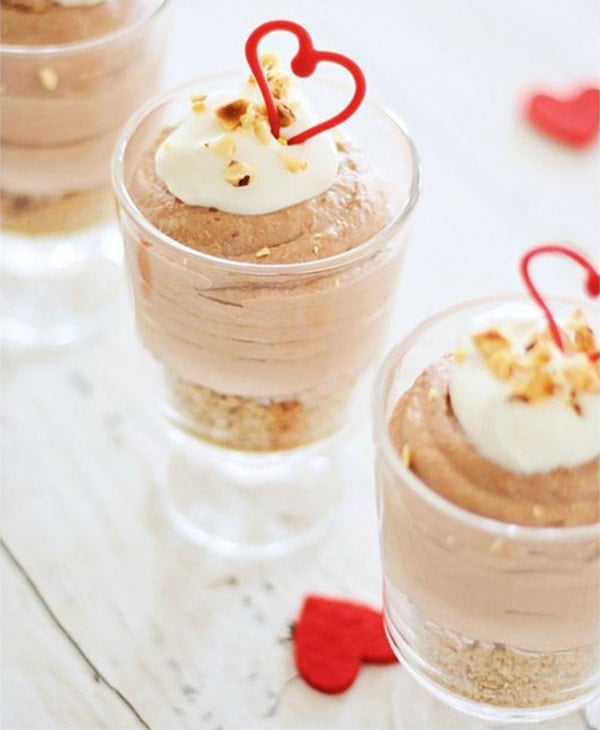 Nutella Cheesecake Mousse Recipe
Serves 4 | Prep Time: 25 Minutes | Cook Time: 3 Minutes | Rest Time: 4 Hours
Contributor: Joanna Meyer
Ingredients:
4 sheets graham crackers
2 tablespoons (20 g) hazelnuts, plus extra for garnish
1 tablespoon (15 g) unsalted butter, melted
1 cup (240 mL) heavy whipping cream
2-3 ounces (56-84 g) cream cheese, softened
3/4 cup (50 g) Nutella
red melting chocolates
Method:
In a food processor, pulse the graham crackers and hazelnuts until it resembles cornmeal. Add the butter and pulse a couple more times, so the crumbs are evenly coated. Divide the graham cracker mixture evenly between four small trifle dishes or other dessert containers. Place the dishes in the refrigerator.
With the whisk attachment, add the cream to a stand mixer bowl and whisk on high until thick whipped cream forms. Transfer the whipped cream to a bowl; set aside.
Change the attachment to a beater, and add the cream cheese (as much or as little as you like) and Nutella to the bowl. Mix on high until thoroughly incorporated. Add half the whipped cream to the Nutella mixture. Use a spatula to fold in the whipped cream. Add the rest of the whipped cream, reserving a small quantity for the topping, and fold until evenly mixed. Refrigerate the reserved whipped cream.
Evenly fill the dessert trifles with the mousse. Refrigerate for a minimum of four hours.
Meanwhile, chop the extra hazelnuts for the garnish and toast on the stove until golden brown. Set aside to cool completely.
In a microwave-safe bowl, add a few red melting chocolates and heat in 30-second intervals in the microwave. Stir in between intervals until the chocolate is completely melted. Fit a plastic piping bag with a #1 decorating tip. Fill the bag with the melted chocolate, and begin piping red hearts onto a wax-lined baking sheet. Place the hearts in the freezer to set.
Remove the mousse from the refrigerator when ready to serve. Top with whipped cream, toasted hazelnuts and a chocolate heart.
Cook's Note:
If you do not have a #1 decorating tip, you can simply snip the end of the piping bag with a pair of scissors. Make sure the cut is very small, so the heart outlines are more refined.
NEW! Menu Pairing Ideas:
Most-Pinned Recipes
Brownie Butter Cake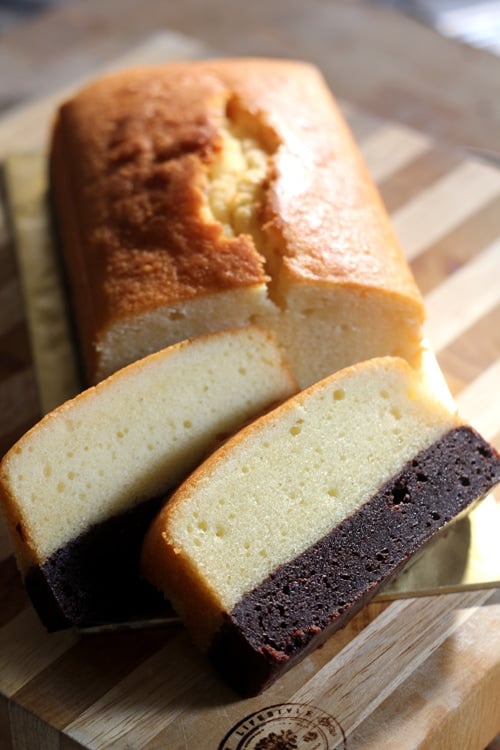 Nutella Cheesecake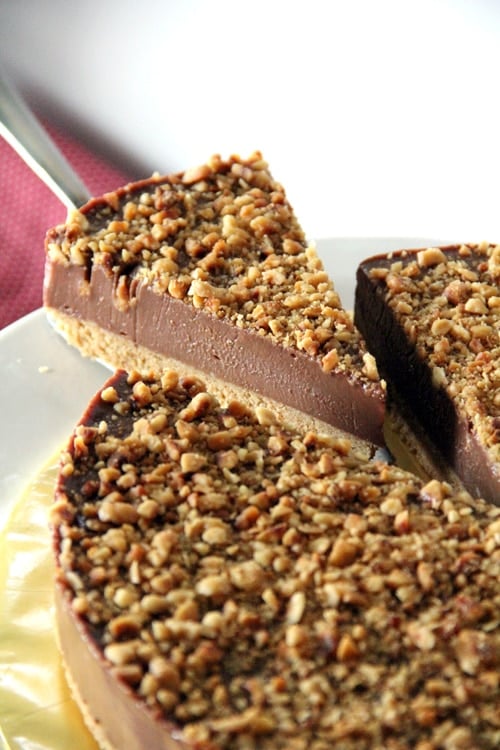 Chocolate Chip Cookie Dough Cheesecake Bar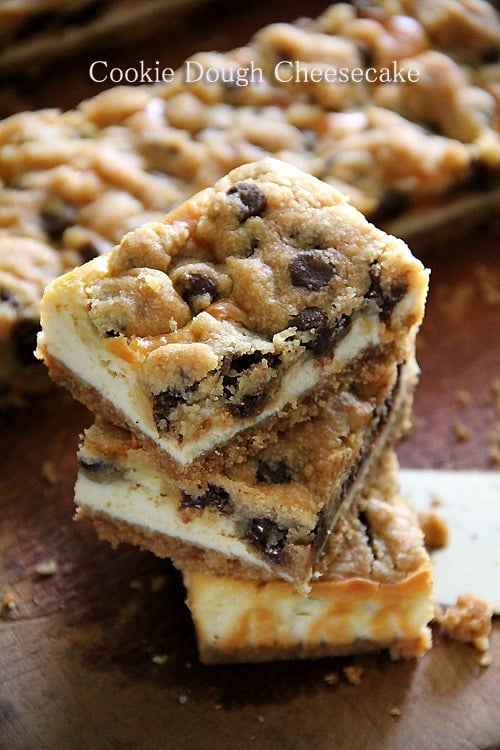 Butter Cake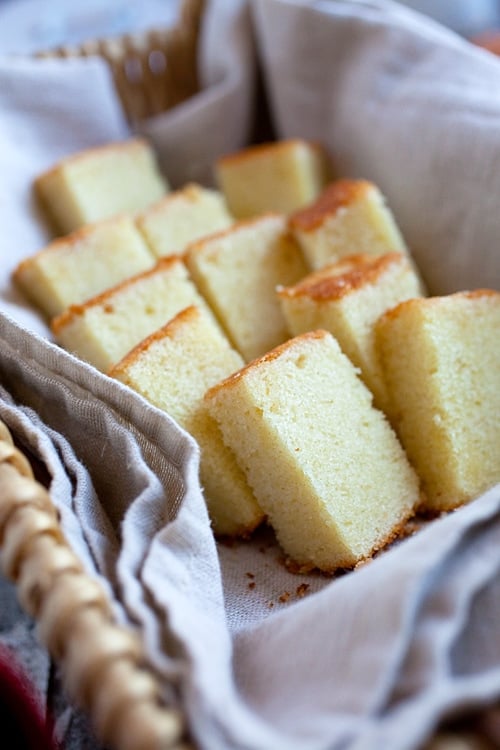 Peanut Butter Cheesecake Brownies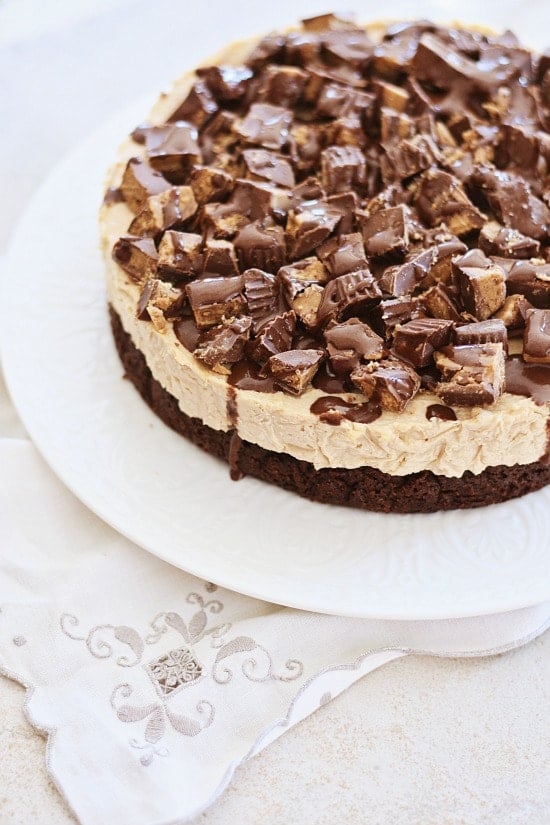 Meyer Lemon Pound Cake