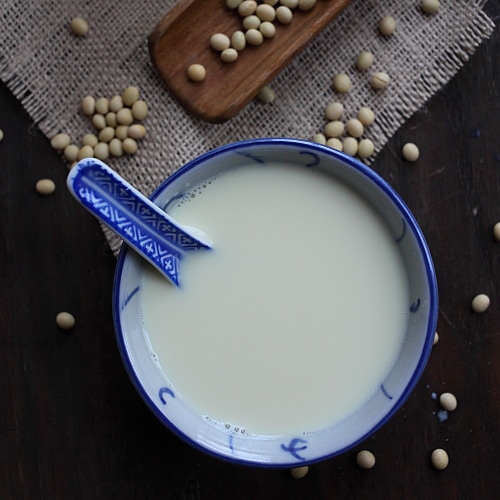 How to Make Soy Milk
How to make soy bean milk at home? Learn the easy step-by-step guide for a healthy and refreshing soy milk.
Prep time:
Cook time:
Total Time: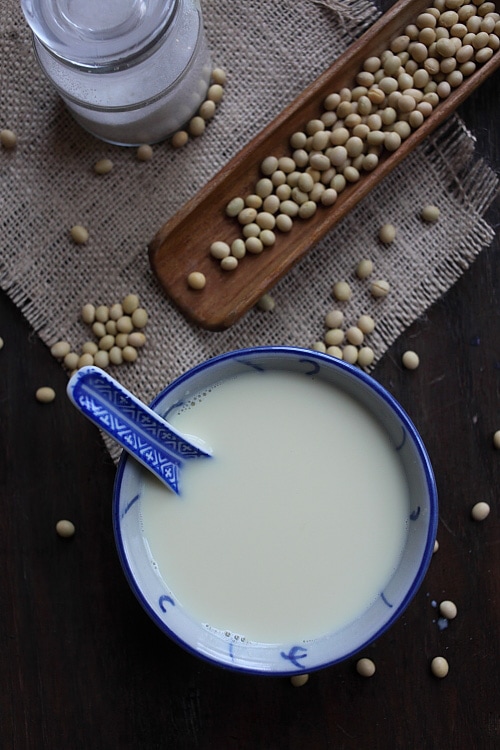 Soy milk has been gaining popularity in the United States due to its many health benefits. Nowadays, you can get soy milk at any regular grocery stores or Asian food stores. However, mass-produced soy milk are mostly made with non-organic and GMO (genetically modified) soybeans, and preservatives are added. As more and more people are turning away from GMO ingredients and go for natural foods, many are wondering how to make soy milk at home. The good news is I will be showing you the step-by-step, so everyone can enjoy the purest soy milk made with organic and non-GMO soybeans.
Now a little history about soy milk. Soy milk, or soybean milk (豆浆 doujiang) is a traditional staple in Asia, especially in China, Taiwan, Hong Kong, Malaysia and Singapore. The Chinese invented soy milk thousands of years ago, and from soy milk, they also created tofu and tofu skin. Soymilk is very versatile and can be served sweet or salty. In China and Taiwan, soy milk with fried Chinese crullers or youtiao (pictured above) is a staple breakfast for many people.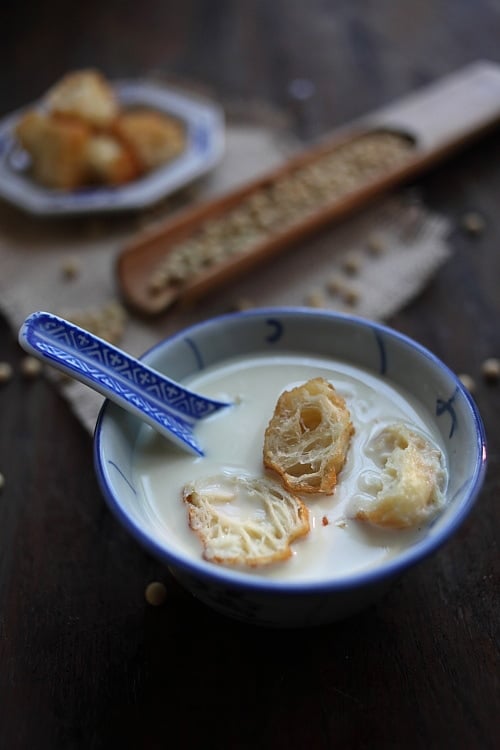 Soy Milk Recipe
Yield: 6 quarts | Prep Time: 15 minutes | Cook Time: 30 – 45 minutes
Ingredients:
1 1/2 lbs organic and non-GMO soybeans
7 quarts (6 1/2 liter) water
Sugar, to taste
Method:
Rinse the soybeans thoroughly with water and soak them overnight with water. The next day, discard the water and rinse the soybeans a few times. Remove the soybean skins as much as you can. Drain and set aside.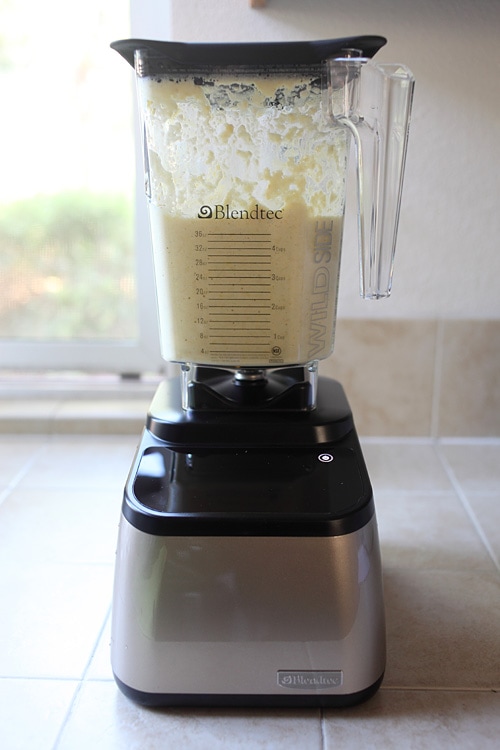 In a blender, add the soy beans (in batches). Add some water to the soybeans and blend well. Transfer the blended soybeans and water into a big 8-quart stock pot. Repeat the same until all soybeans are blended.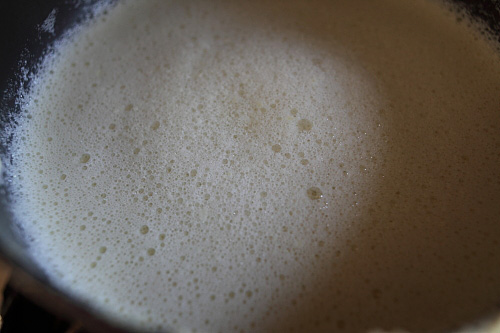 Bring the soybean mixture to boil on medium height. Stir occasionally to avoid the soybeans from sticking to the bottom of the pot. As soon as it boils, lower the heat to medium-low and continue to simmer for about 30 – 45 minutes or until the soy milk reduces to your desired consistency (I like my soy milk richer so I boil it longer).|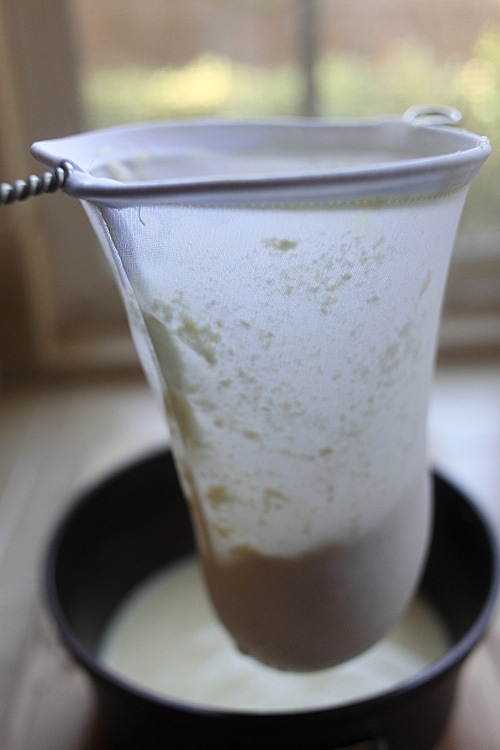 Turn off the heat once the soy milk is done. Use a cheese cloth or paper or cloth coffee filter (you can get it on Amazon) to filter out the soybean residue. Squeeze the residue and make sure that all soy milk is fully extracted. Discard the residue. Add sugar to taste before serving the soy milk. If you like fried youtiao or Chinese crullers, you can dip it into the soy milk or cut them into pieces and dunk them into the soy milk. It's delicious and a great breakfast.
Cook's Note:
There are many ways to make soy milk. Some people blend the soybeans and then filter out the blended soybeans before boiling the juice. I prefer my method because boiling the blended soybeans releases the soy aroma. The soy milk is also richer in taste.

Disclosure: Blendtec sent me the Blendtec Designer Series Wildside used in this recipe.
Most-Pinned Recipes
Ginger Garlic Baked Chicken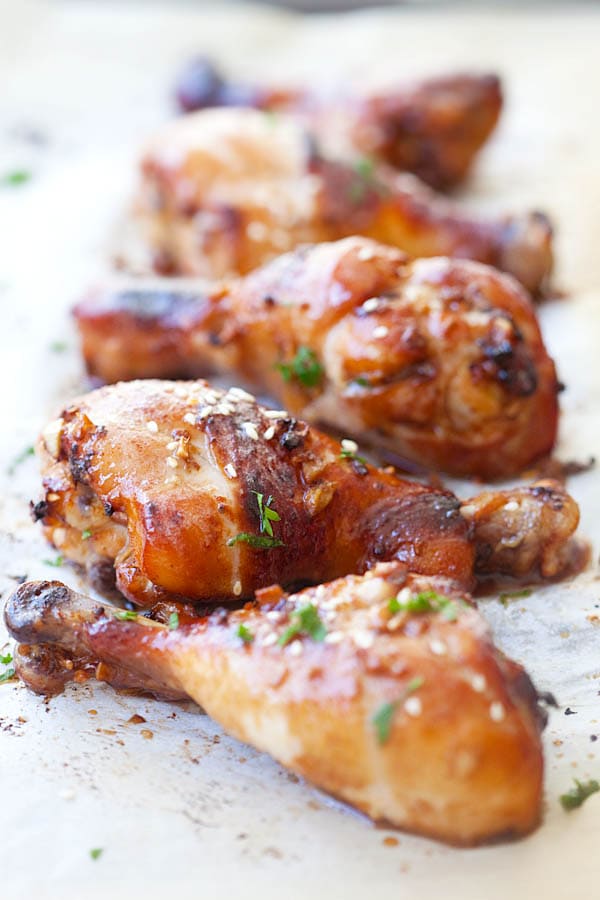 Crab Rangoon (Cream Cheese Wontons)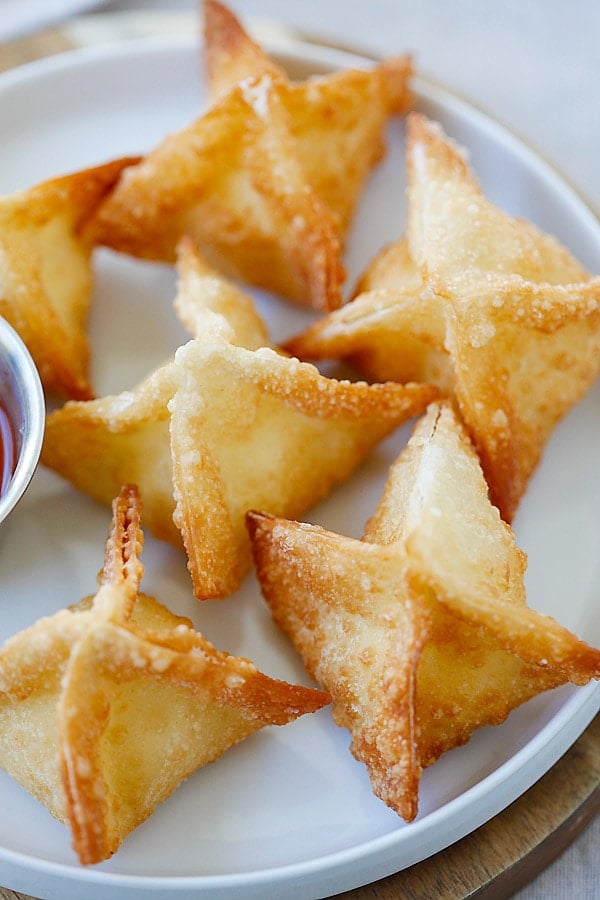 Chicken Wontons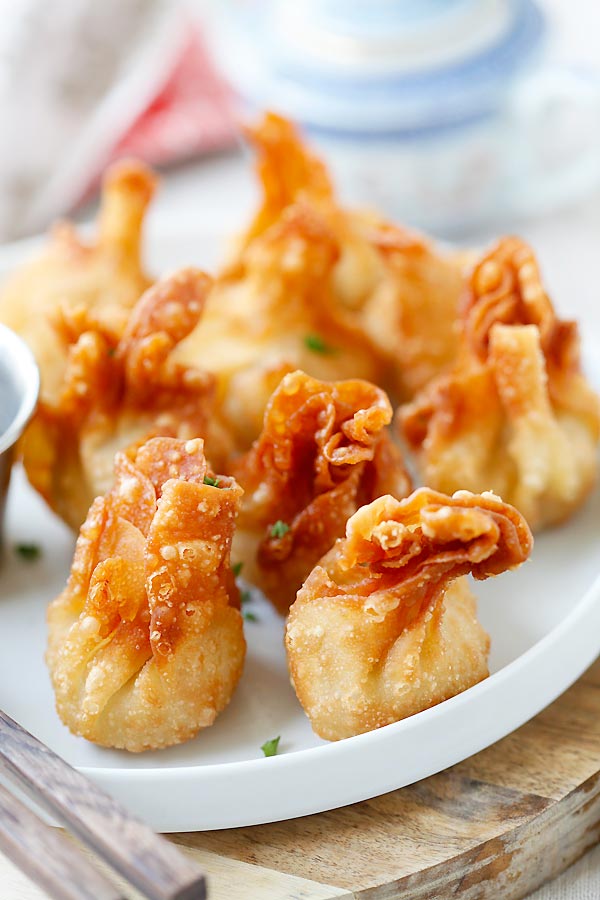 Onion Scallion Beef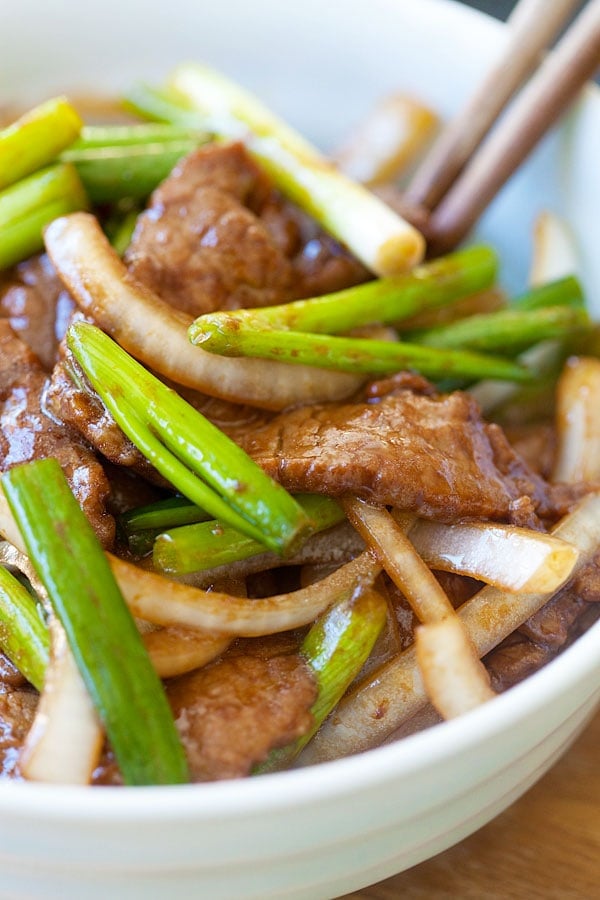 Thai Chicken Sate with Peanut Sauce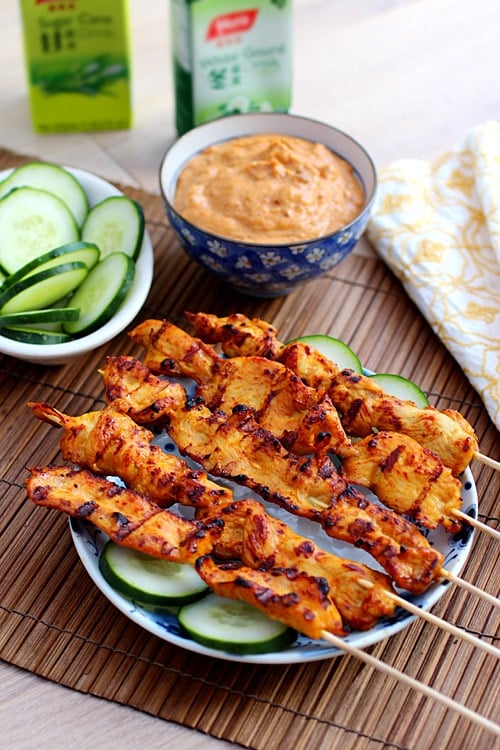 Thai Peanut Sauce