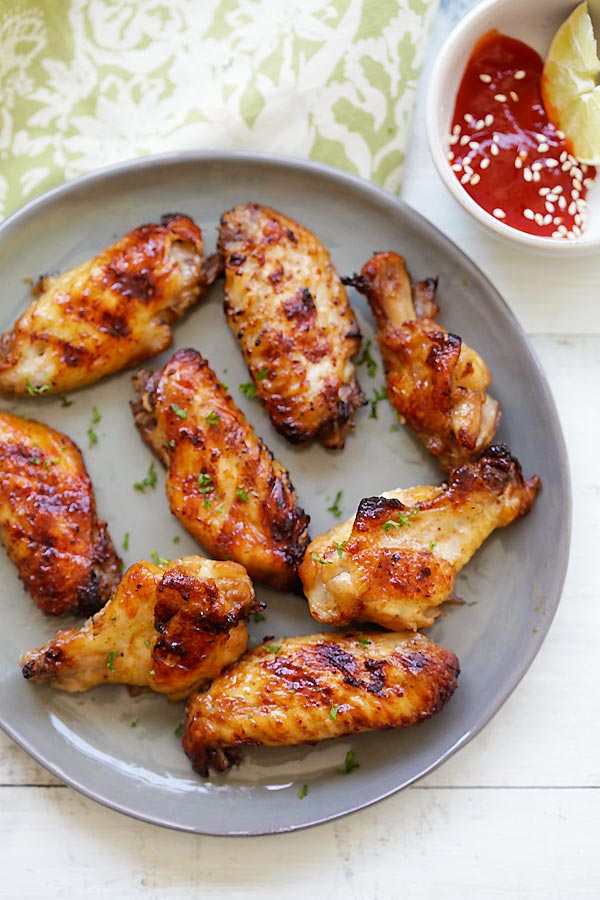 Asian BBQ Wings Recipe
Serves 2 | Prep Time: 10 Minutes | Cook Time: 10 Minutes
Ingredients:
2 lbs chicken wings mid section and drummettes
1 teaspoon honey
1 1/2 teaspoons salt
1/3 teaspoon five spice powder
1 tablespoon oyster sauce
1 clove garlic, peeled and chopped
1 teaspoon fresh grated ginger
1 teaspoon sesame oil
1 teaspoon soy sauce
Method:
1. Rinse the chicken wings with cold water and pat dry with paper towels. Set aside.
2. Get a big bowl, marinate the chicken wings with all the ingredients. Mix to make sure the wings are nicely coated with the seasonings.
3. Cover up the bowl and put in the fridge overnight.
4. Fire the grill the next day. Grill the wings until they turn golden brown and nicely charred on both sides. Serve immediately.
Cook's Note:
While grilling, brush a little bit of oil on the surface. You might also brush a little bit honey water (mix 1 tablespoon of honey with 3 tablespoons of water) on the wings while grilling.
Most-Pinned Recipes
Ginger Garlic Baked Chicken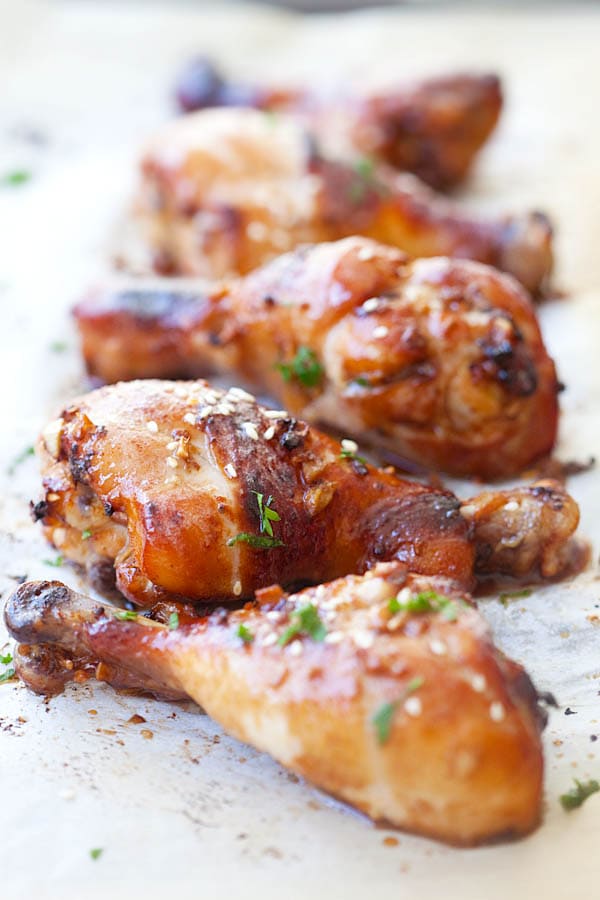 Crab Rangoon (Cream Cheese Wontons)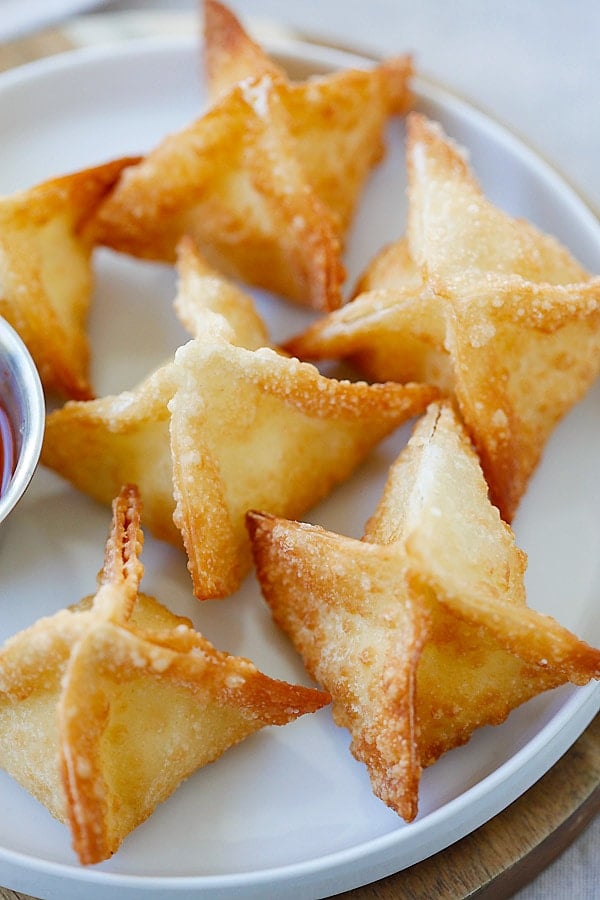 Chicken Wontons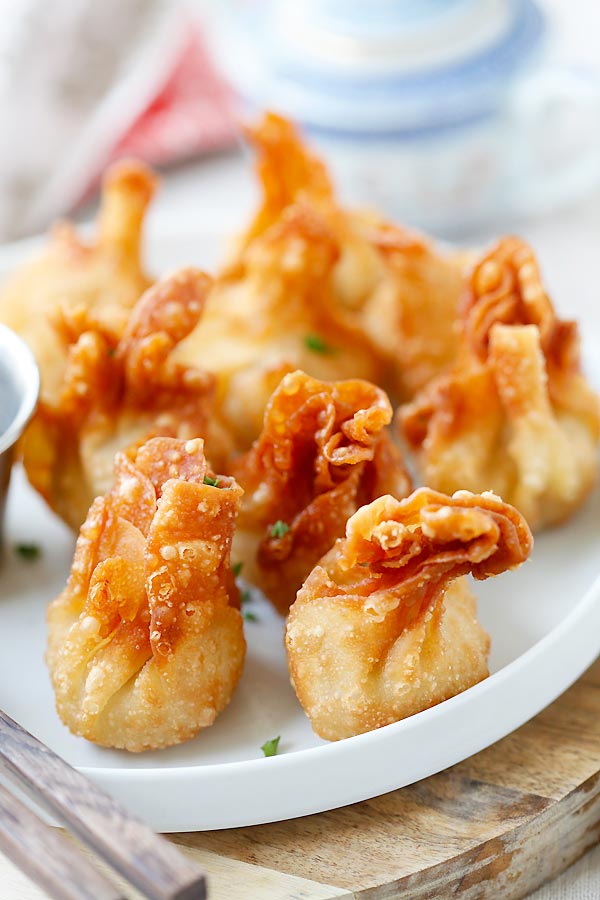 Onion Scallion Beef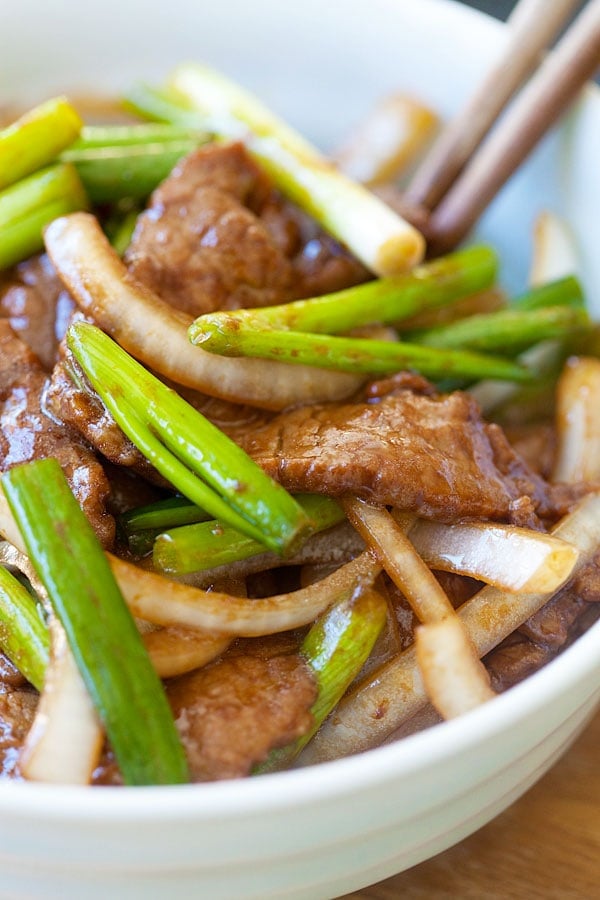 Thai Chicken Sate with Peanut Sauce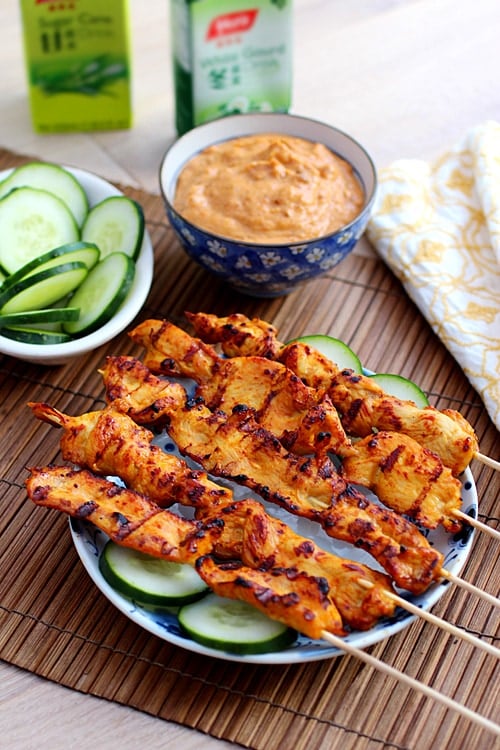 Thai Peanut Sauce