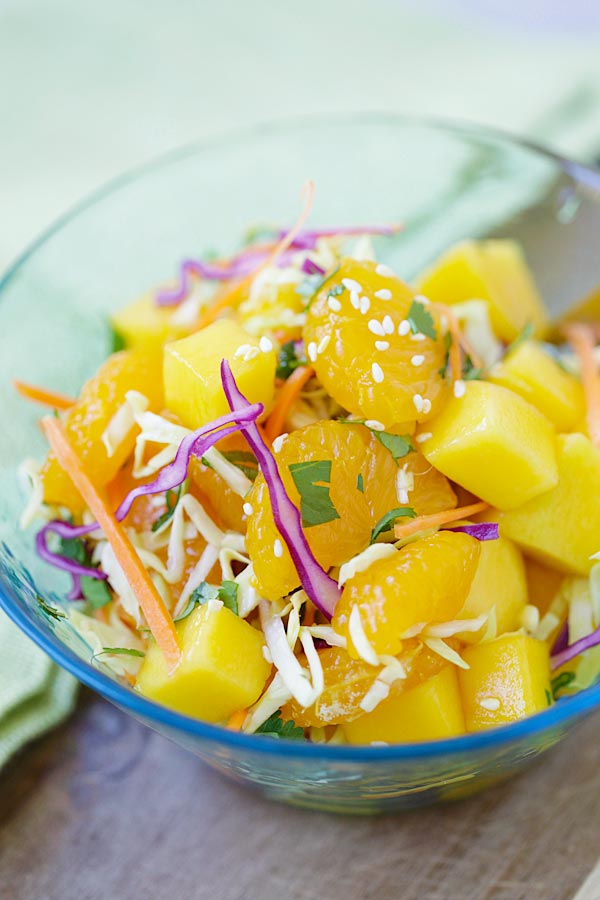 Asian Fruit Slaw Recipe
Serves 2 | Prep Time: 10 Mins | Chill Time: 30 Mins
Ingredients:
1/4 cup shredded cabbage
1/4 cup shredded red cabbage
1/2 a small carrot, peeled and cut into matchstick strips
1 cup mangoes, cut into cubes
1/2 cup canned mandarin oranges (whole segments)
2 teaspoons chopped cilantro
Dressing:
1 cup heavy whipping cream
1 tablespoon honey
1 tablespoon lemon juice
Method:
Whisk all the ingredients of the Dressing together. Set aside.
In a salad bowl, combine the shredded cabbages, carrots, mangoes, mandarin oranges and cilantro together. Add the Dressing, toss and combine well. Chill in the fridge for 30 minutes. Serve cold.
Most-Pinned Recipes
Ginger Garlic Baked Chicken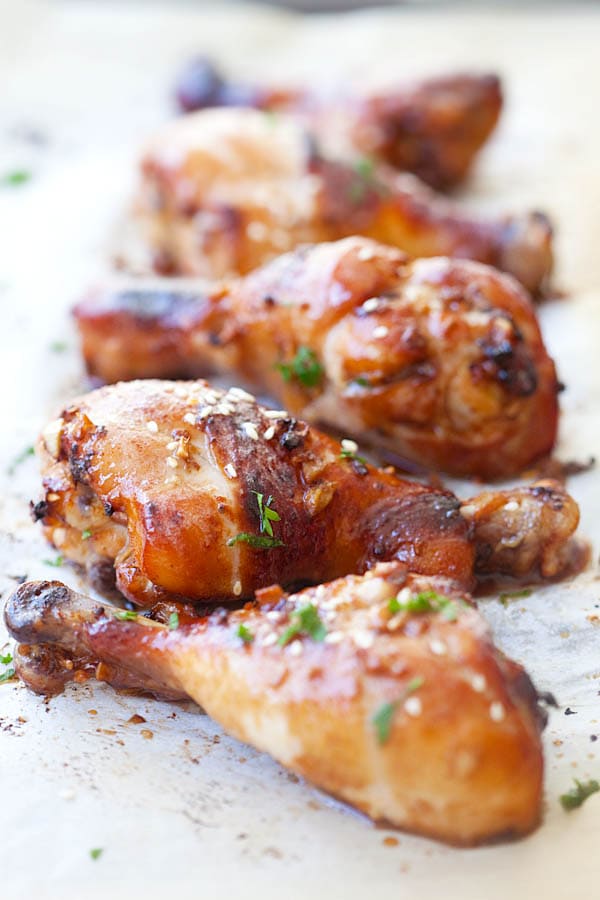 Crab Rangoon (Cream Cheese Wontons)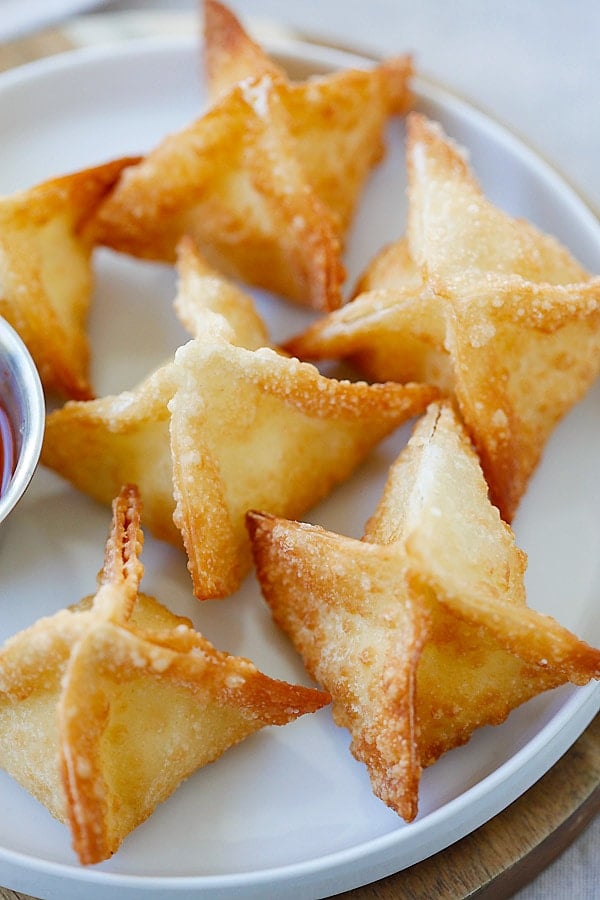 Chicken Wontons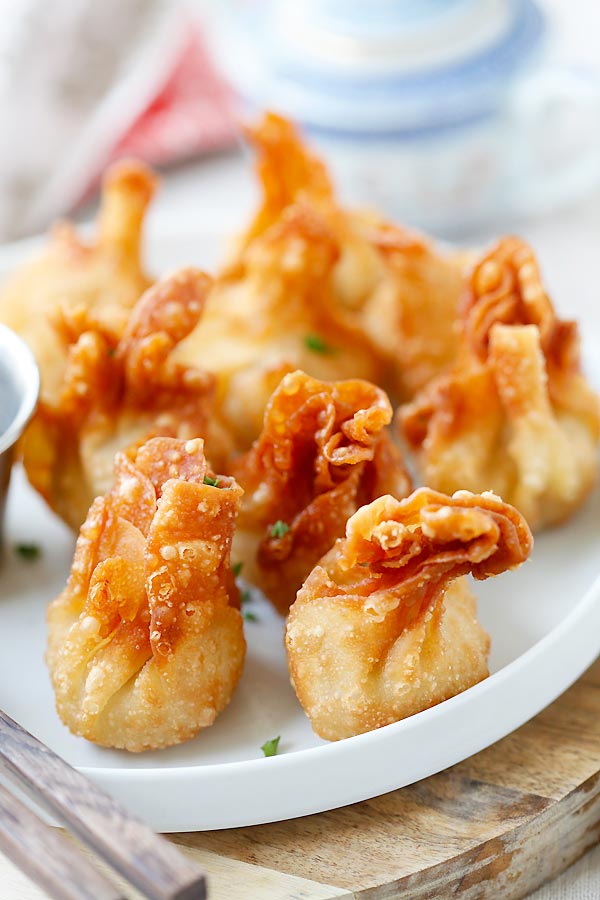 Onion Scallion Beef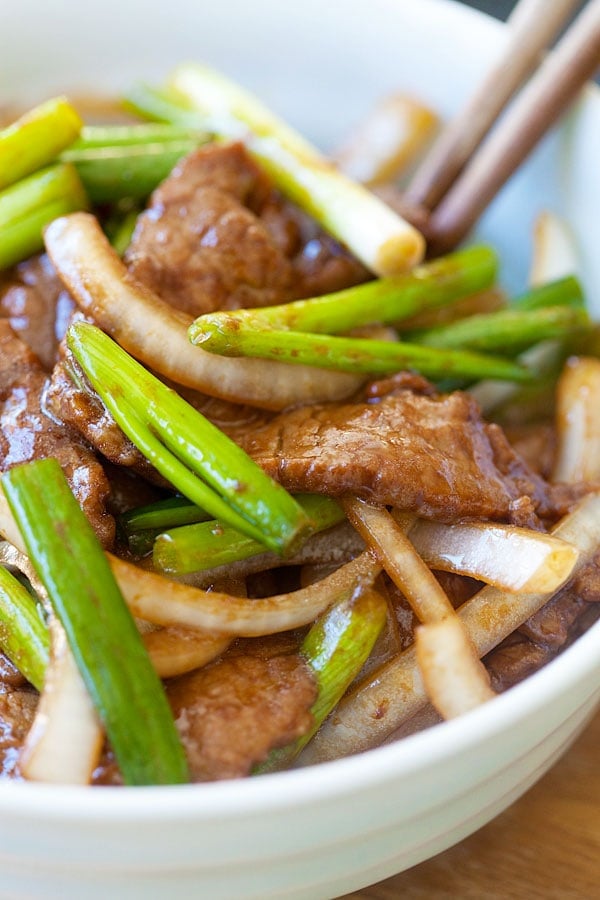 Thai Chicken Sate with Peanut Sauce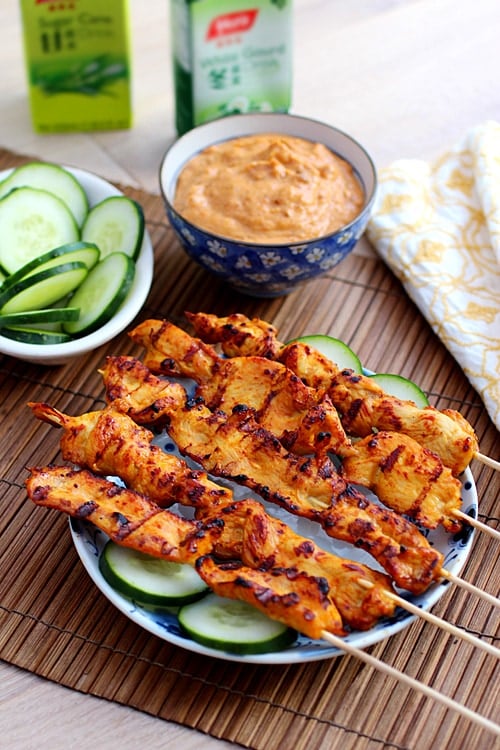 Thai Peanut Sauce