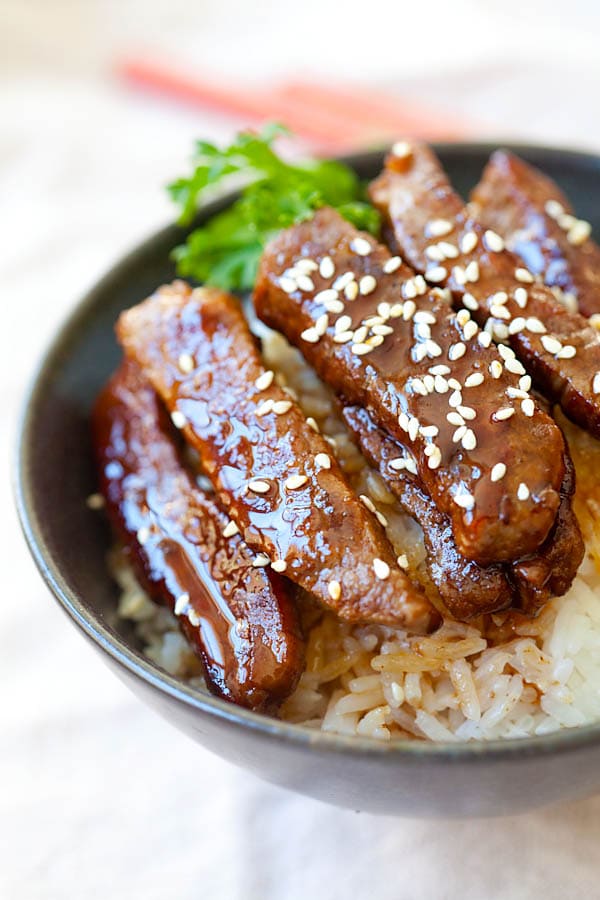 Beef Teriyaki Recipe
Serves 2 | Prep Time: 10 Minutes | Cook Time: 5 Minutes

Ingredients:
8 oz beef flap meat or tenderloin
Oil, for pan-frying
Marinade
1/2 tablespoon soy sauce
1/2 tablespoon Japanese cooking sake
Teriyaki Sauce (Tare)
2 tablespoons soy sauce
2 tablespoons Japanese cooking sake
2 tablespoon sugar
2 tablespoon mirin (sweet rice wine)
1 teaspoon cornstarch (mixed with 1 teaspoon water)
Garnishing
White sesame seeds
Some chopped scallions, optional
Method:
Cut the beef into strips, across the grain. Marinate the beef with the Marinade, for 5 minutes.
Mix all the ingredients in the Teriyaki Sauce. Heat up a small sauce pan and prepare the sauce. As soon as the sauce starts to bubble, remove it from the heat.
Add some oil to your skillet and pan-fry the beef, until slightly charred. Transfer the beef to a serving ware, and add the Teriyaki Sauce on top. Garnish with sesame seeds and chopped scallions, if used. Serve the beef teriyaki immediately with steamed white rice.
Cook's Note:
The teriyaki sauce recipe is adapted from No Recipes.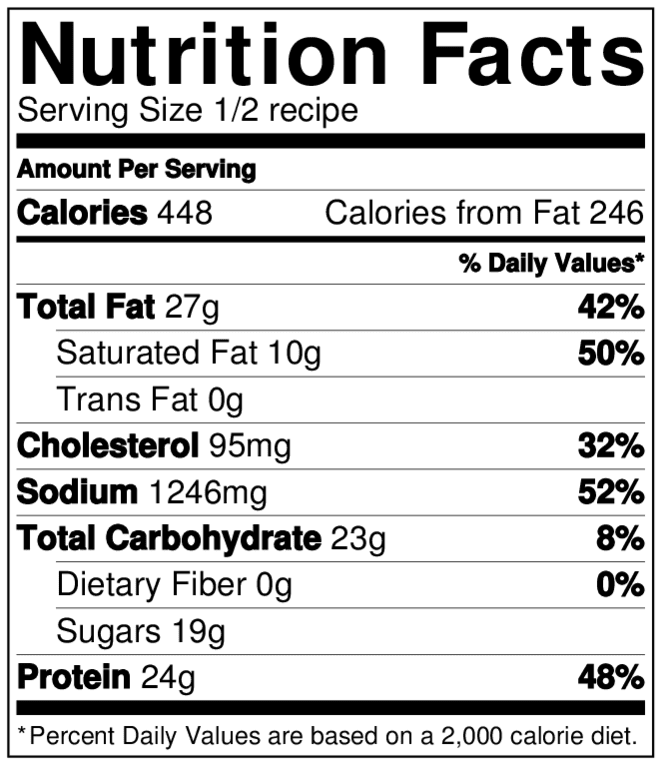 Most-Pinned Recipes
Ginger Garlic Baked Chicken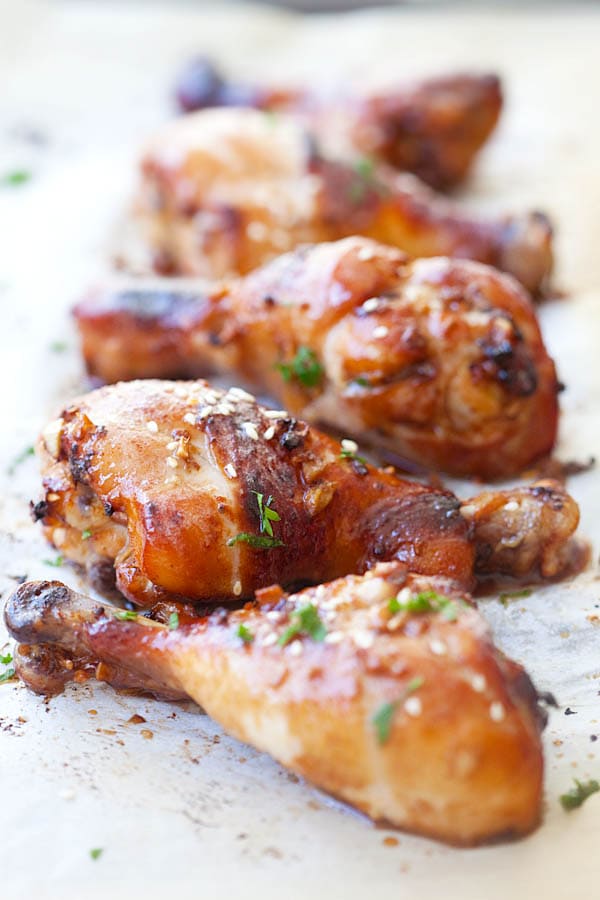 Crab Rangoon (Cream Cheese Wontons)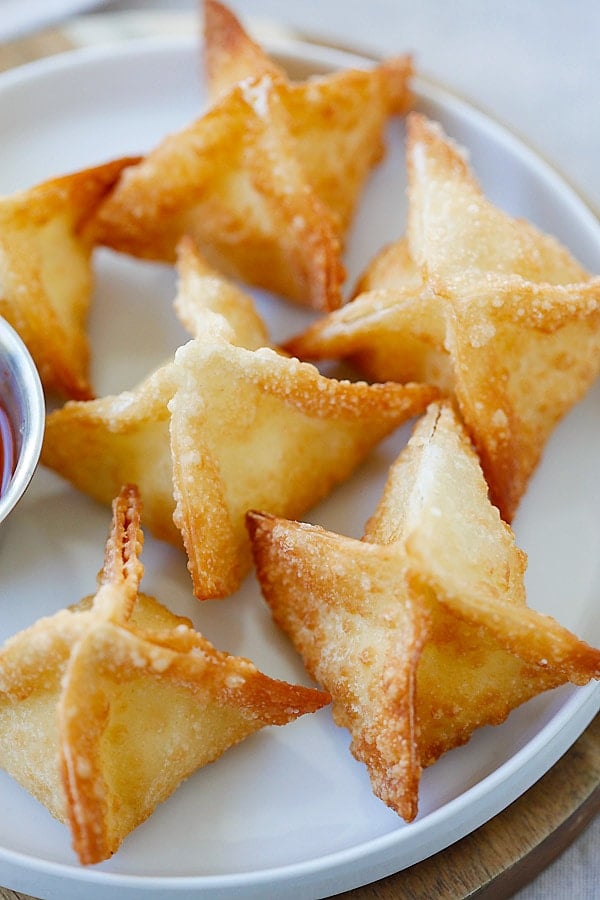 Chicken Wontons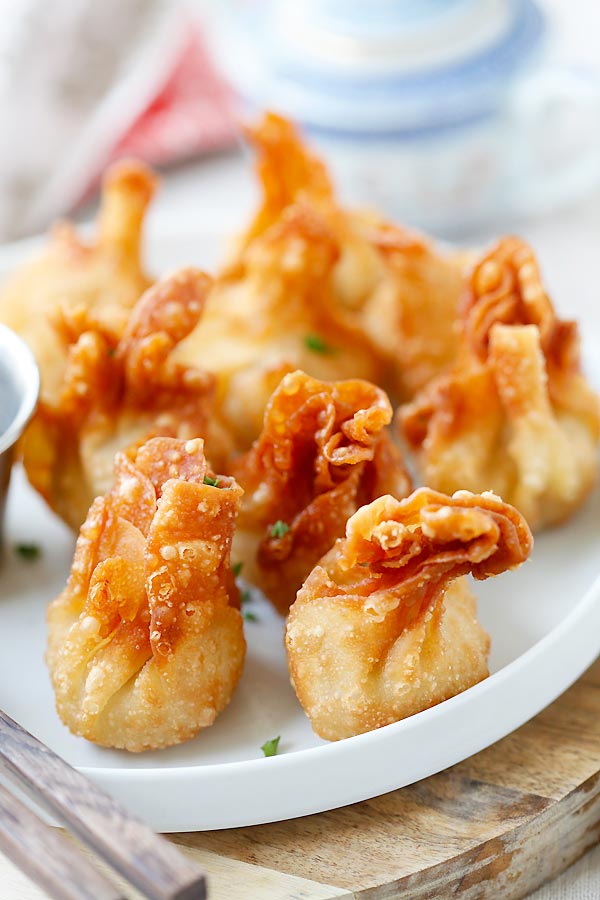 Onion Scallion Beef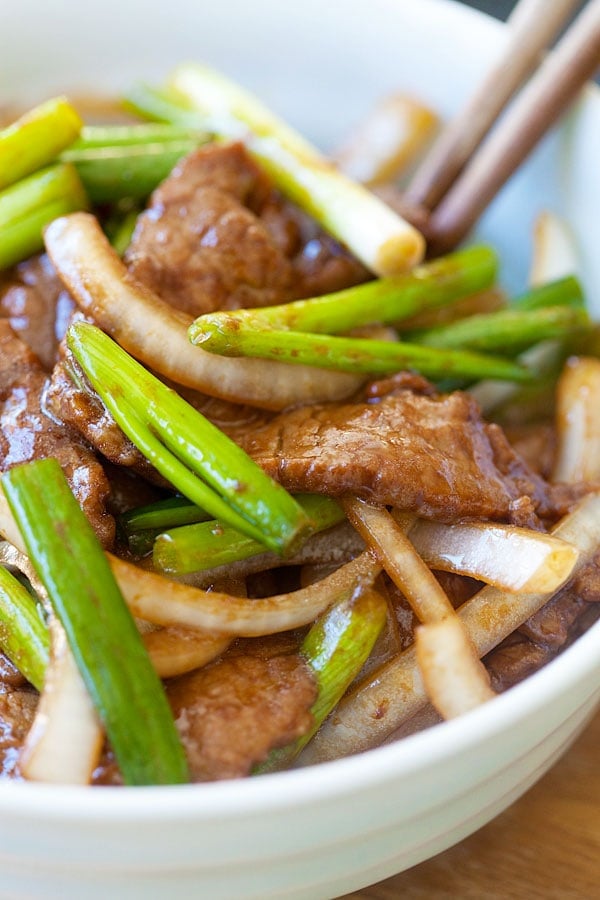 Thai Chicken Sate with Peanut Sauce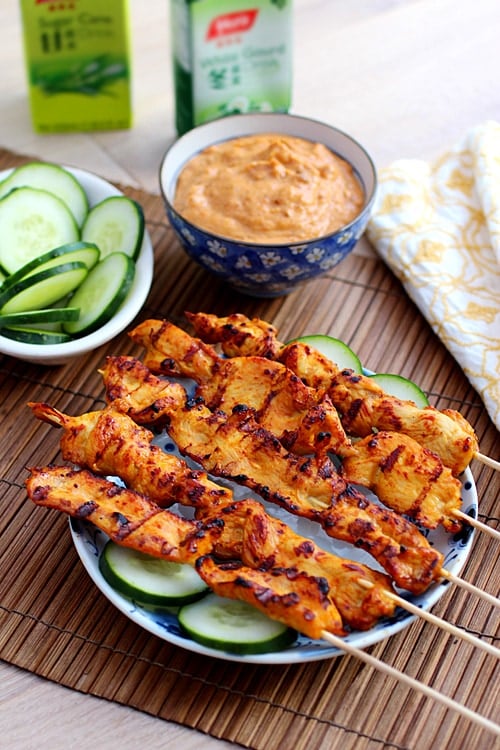 Thai Peanut Sauce