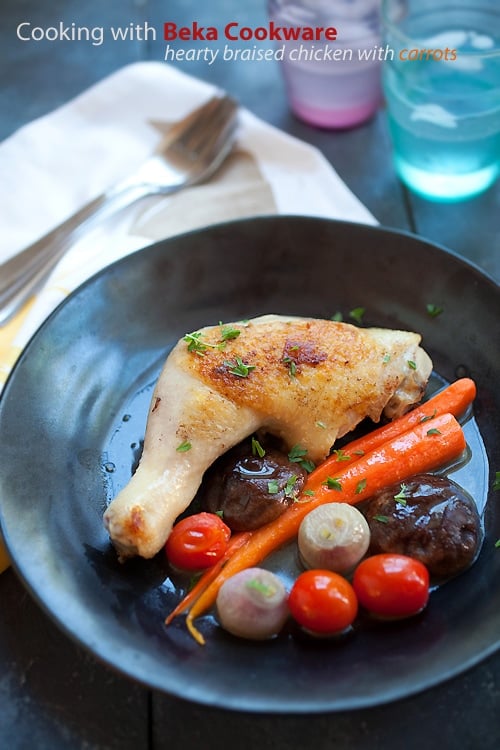 Braised Chicken with Carrot and Mushroom
Serves 2-3 persons | Prep Time: 15 Minutes | Cook Time: 45 Minutes
Adapted from: Real Simple
Ingredients:
2 chicken leg quarters
Salt
Black Pepper
1 tablespoon oil
6 shallots or 1/2 small onions, peeled
4 carrots, peeled
6 fresh Shiitake mushrooms
1 cup low-sodium chicken broth
8 cherry or grape tomatoes
Salt, to taste
Chopped parsley leaves
Method: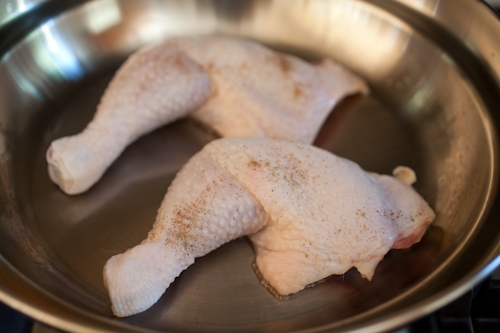 Season the chicken with some salt and black pepper. Heat up fry pan on medium heat and add the oil. Lay the chicken on the pan.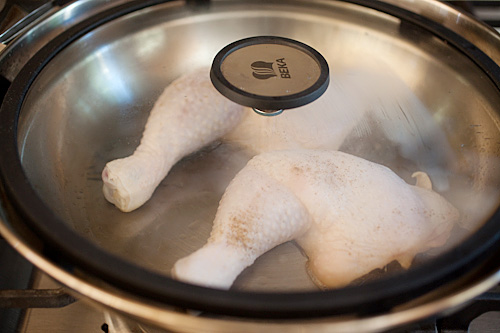 As soon as the chicken start to sear, cover the fry pan with its lid. Beka Cookware's Clean Cooking Fry Pan with Anti-Splatter Lid will trap the spatters on the lid while the six small feet around the edge allows the steam to escape and air can circulate.
Continue to pan-sear the chicken for about 5 minutes, or until the surface of the chicken is brown and crisp. Turn over and brown the other side of the chicken until both sides are golden brown.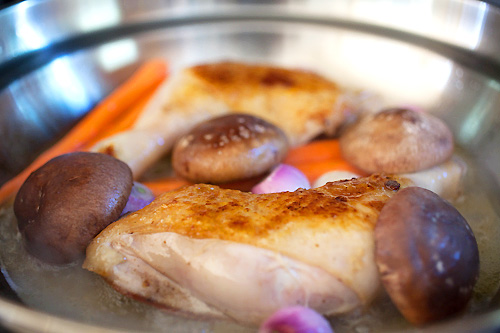 Transfer the chicken out of the fry pan. Scrap off the brown bits on the pan and then add some olive oil, follow by the shallots, carrots, mushrooms. Saute the ingredients for about 1 minute, add the chicken, and pour in the chicken broth.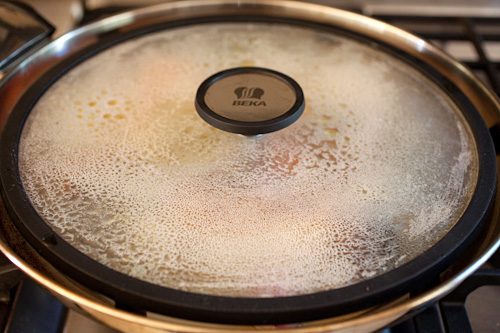 Cover the fry pan with its lid and lower the heat to low. Simmer the chicken for about 45 minutes or until the chicken reaches your desired doneness. Make sure you turn the chicken to the other side during the slow braising. Add the cherry tomatoes towards to the end and cover the lid and braise for another 5 minutes. Add salt to taste, garnish with the chopped parsley leaves, turn off the heat and serve immediately.
Cook's Note:
I used Beka Cookware Clean Cooking fry pan with anti-splatter lid and removable handle.
Most-Pinned Recipes
Chili Lime Chicken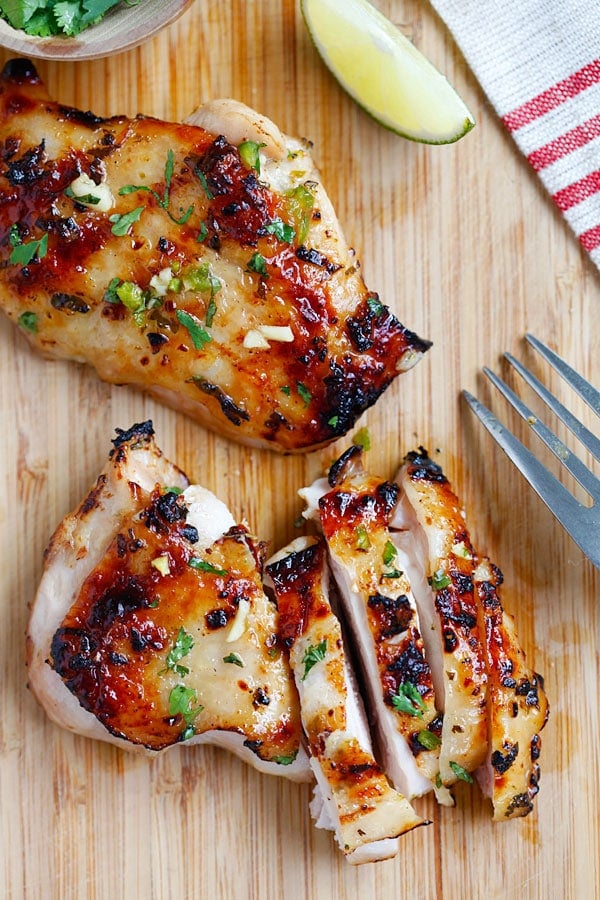 Parmesan Baked Chicken Nuggets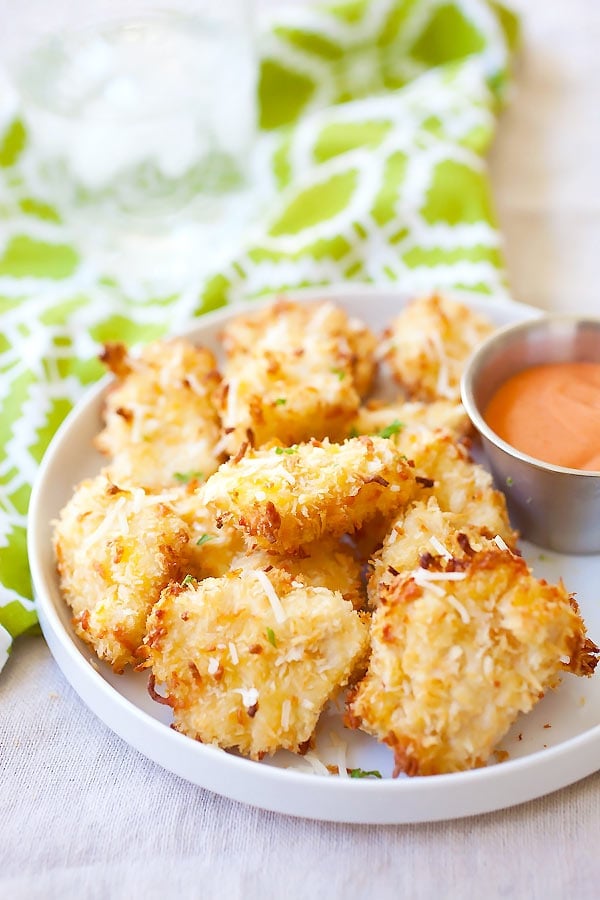 Garlic Herb Cheese Bombs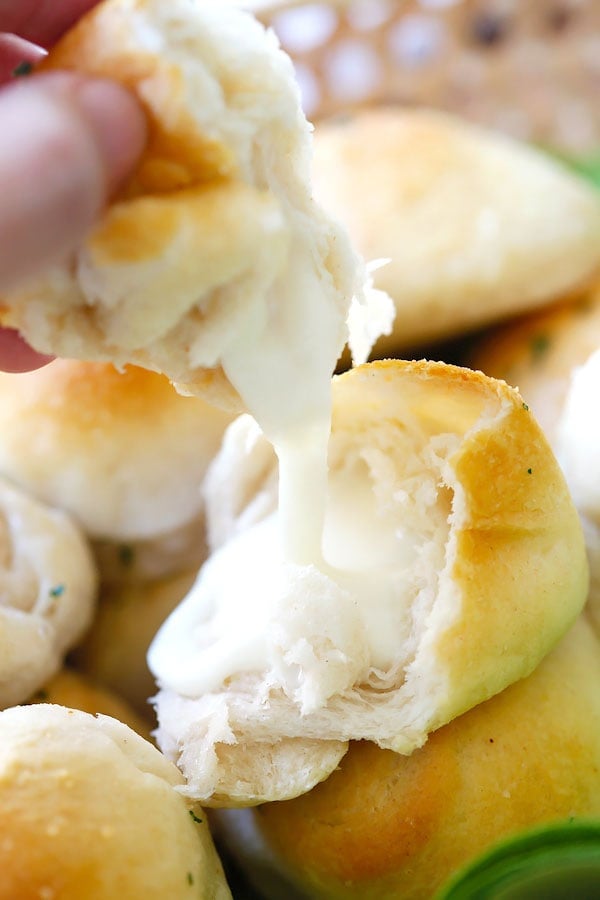 Cilantro Lime Chicken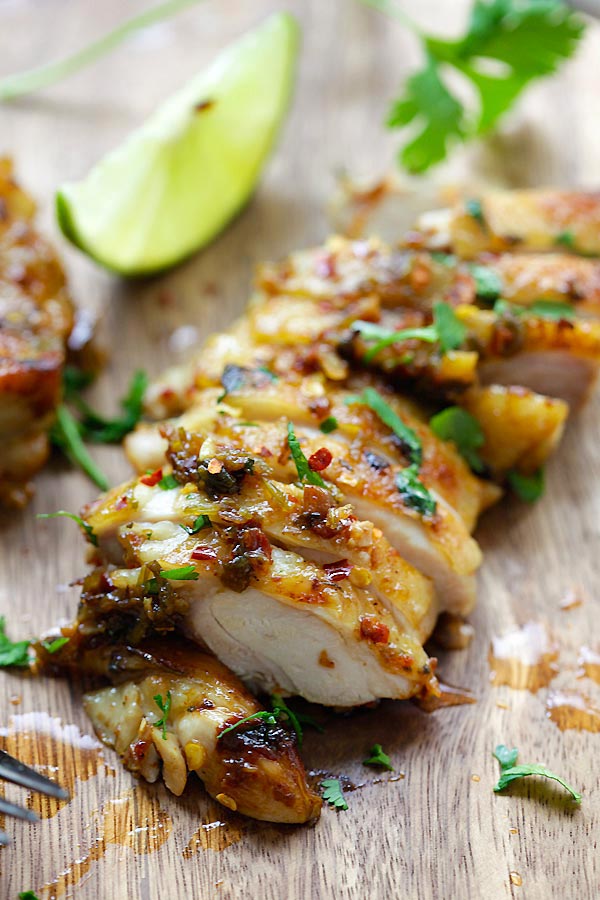 Parmesan Garlic Noodles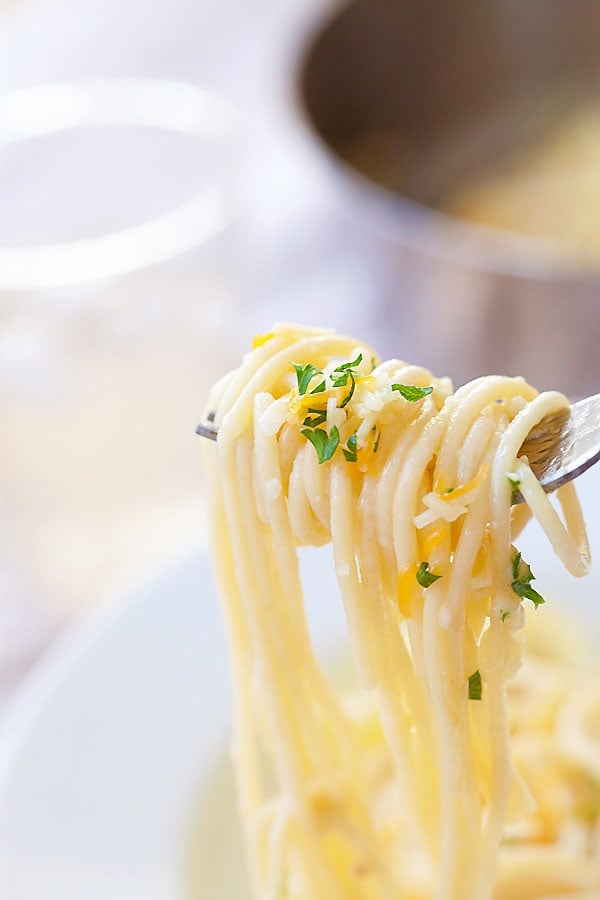 Garlic Herb Roasted Potatoes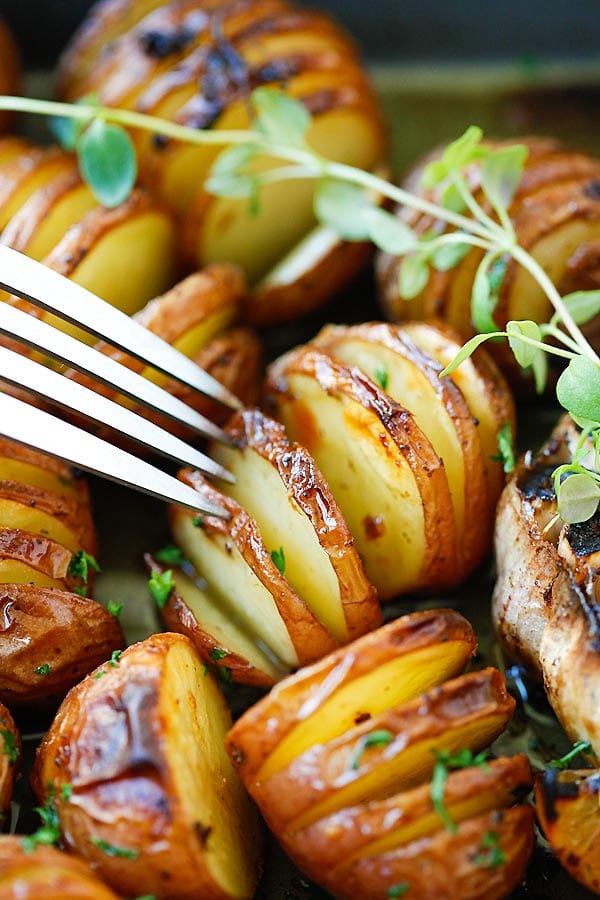 Parmesan Roasted Cauliflower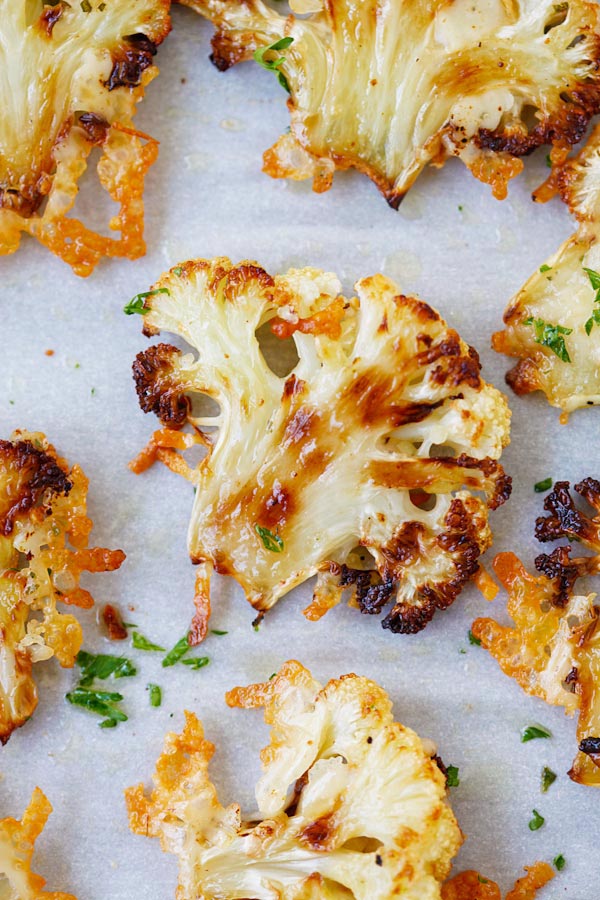 Honey Garlic Salmon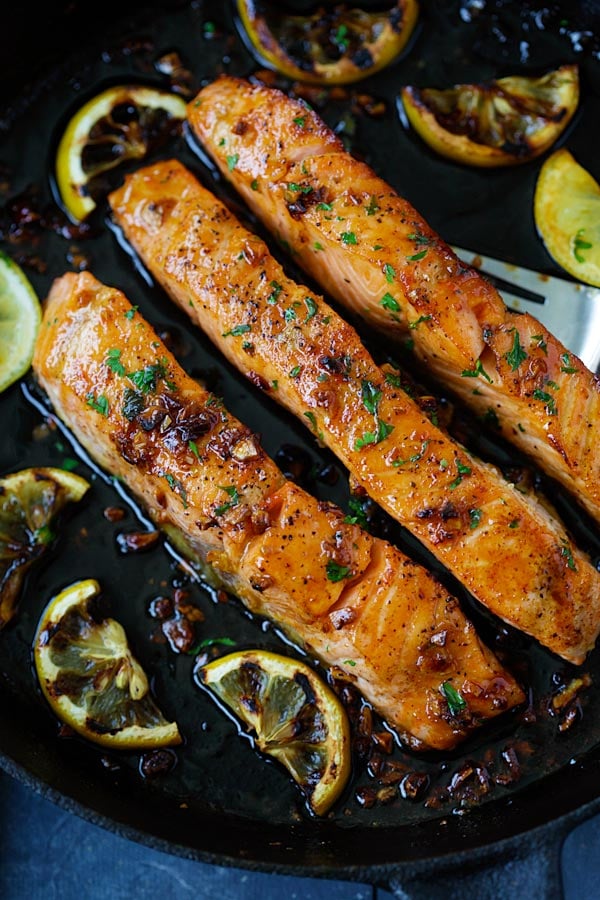 Shrimp Scampi Linguine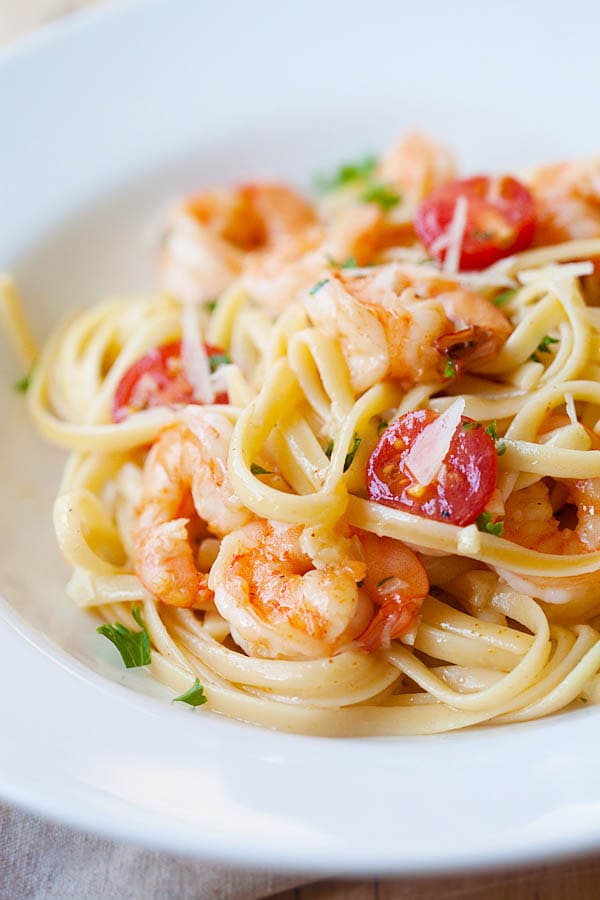 Brazilian Cheese Bread (Pão de Queijo)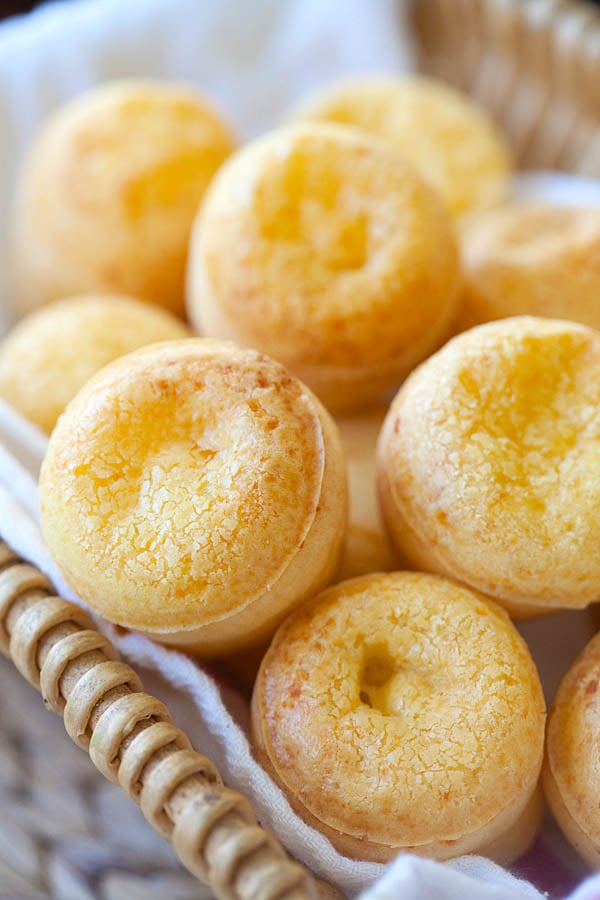 Creamy Garlic Chicken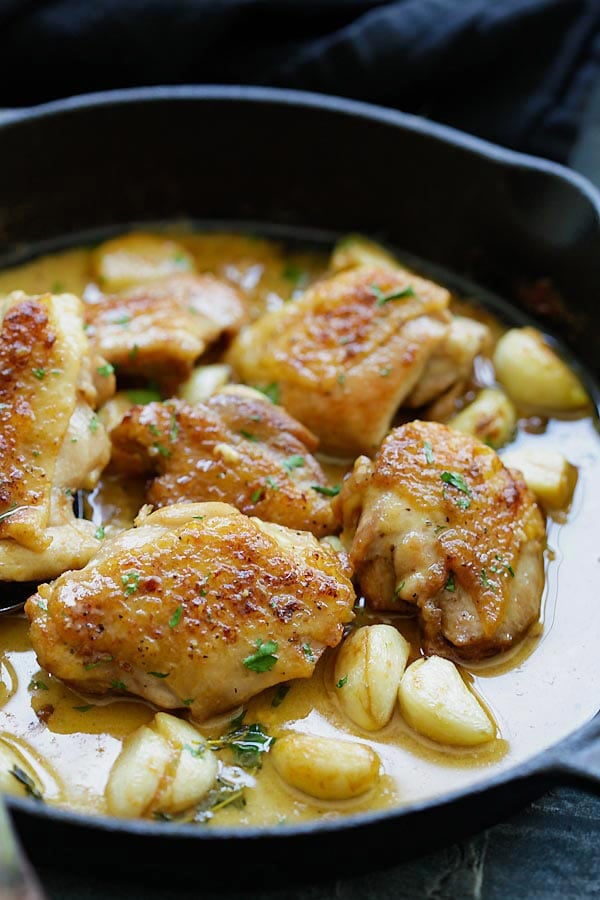 Mini Garlic Monkey Bread