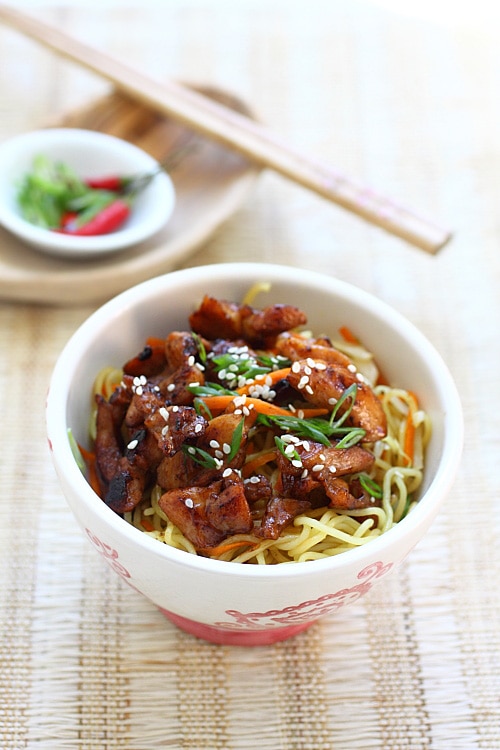 Chicken Noodles Recipe
Serves 2 | Prep Time: 15 Minutes | Cook Time: 5 Minutes
Ingredients:
6 oz. skinless and boneless chicken thigh or leg meat, cut into small pieces
10 oz. fresh egg noodles
3 tablespoons cooking oil
2 cloves garlic, minced
1/2 cup shredded cabbage
1/4 cup shredded carrot
1 tablespoon soy sauce
1 tablespoon oyster sauce
2 tablespoons water
Marinade:
1/2 tablespoon soy sauce
1 teaspoon oyster sauce
1/2 tablespoon Worcestershire sauce
1 teaspoon Shaoxing wine
3 dashes white pepper
1 teaspoon sugar
1/2 teaspoon sesame oil
Garnishing:
Sesame seeds
Scallion, sliced diagonally
Method:
Rinse the fresh egg noodles with cold water, drain the excess water and set aside.
In a small mixing bowl, marinate the chicken with all the all the seasonings in the Marinade, for 15 minutes.
Heat up a wok with 1 tablespoon of the cooking oil. When the wok is heated, add the chicken into the wok and pan-fry the chicken until slightly charred and blackened on both sides. Remove the chicken from the wok and into a bowl. Set aside.
Clean the wok and heat it up with the remaining 2 tablespoons of oil. Add in the minced garlic and stir-fry until light brown or aromatic. Add the shredded cabbage and carrot into the wok and do a few quick stirs. Stir in the noodles, soy sauce, oyster sauce, and water. Continue to stir fry until the noodles are well blended with the seasonings and completely cooked through. Dish out and transfer into two serving bowls. Top the chicken noodles with the chicken (and its juice), garnish with the sesame seeds and scallion. Serve immediately.
Most-Pinned Recipes
Ginger Garlic Baked Chicken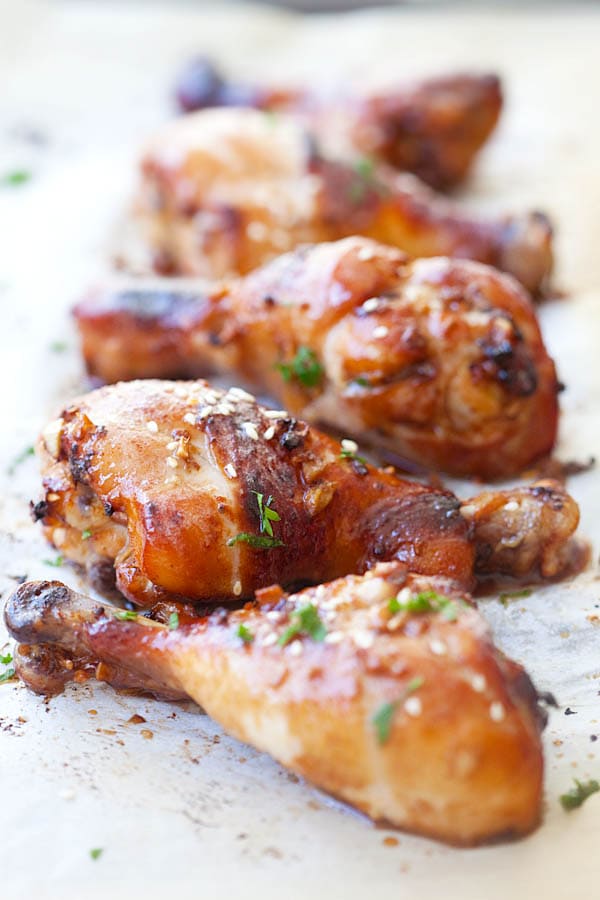 Crab Rangoon (Cream Cheese Wontons)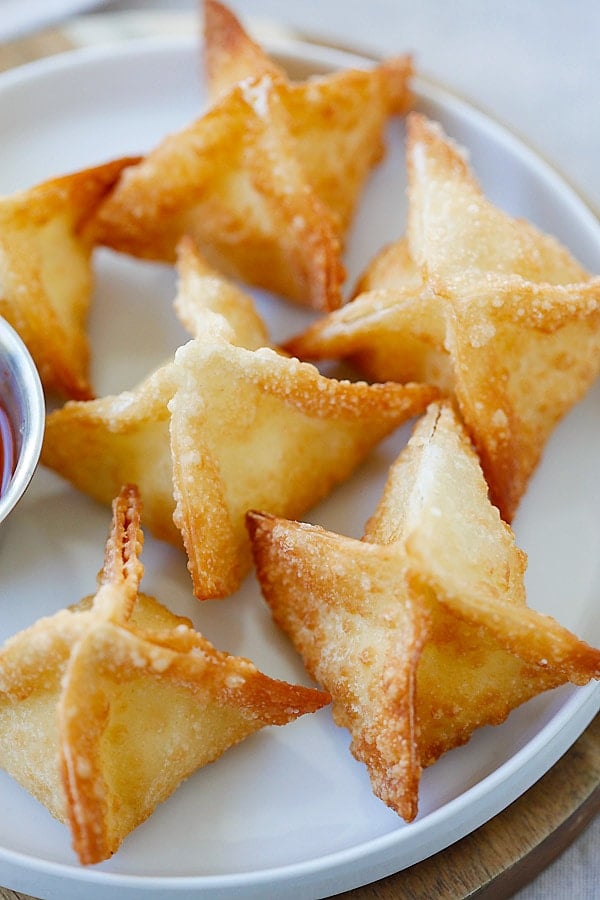 Chicken Wontons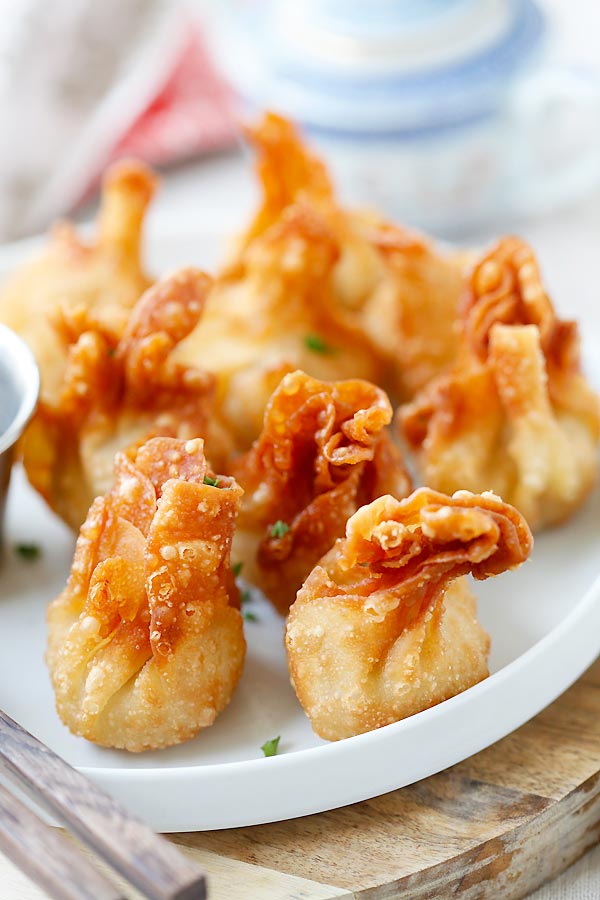 Onion Scallion Beef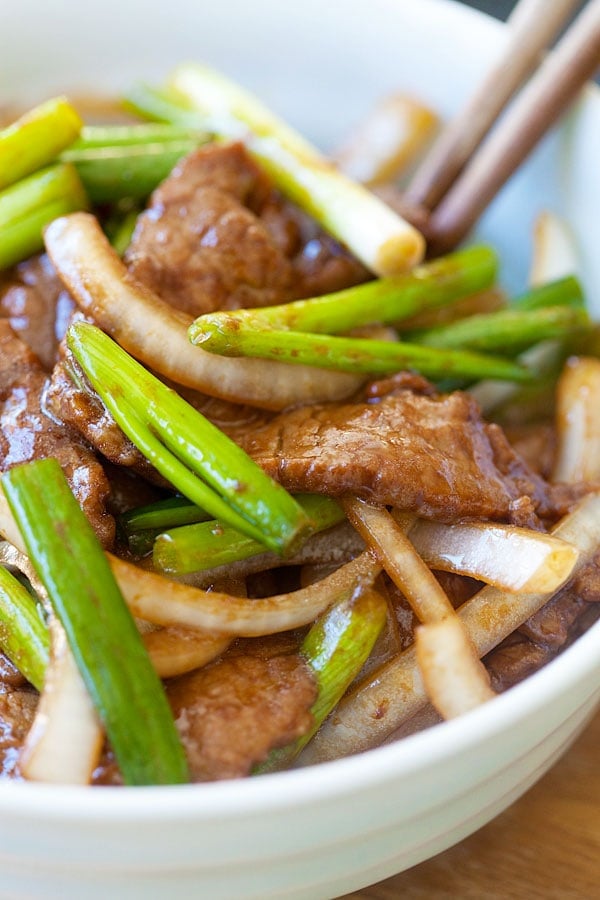 Thai Chicken Sate with Peanut Sauce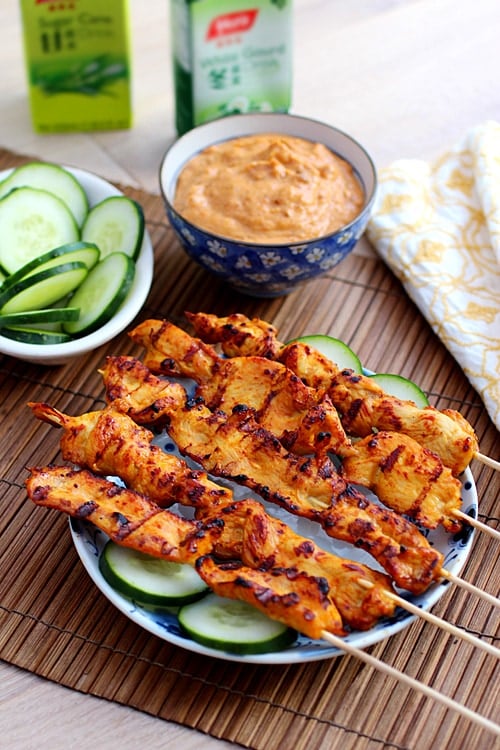 Thai Peanut Sauce