Sweet and Sour Pork Noodles – Delicious sweet and sour sauce over pork and noodles. Your tummy will be happy with this tried and tested recipe.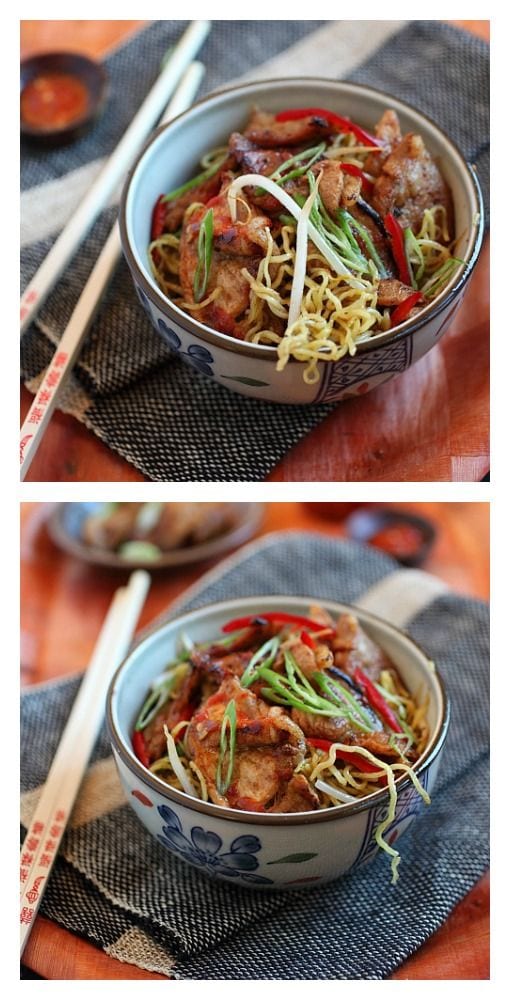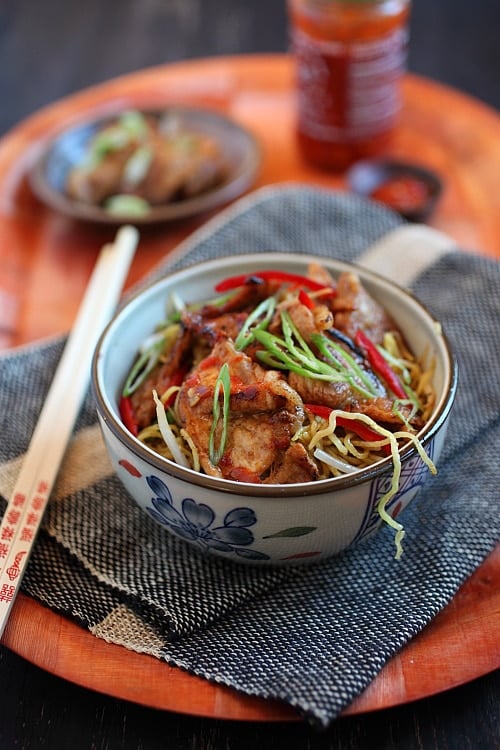 When it comes to cooking, you don't always have to make everything according to the book.
For example: this absolutely delicious and appetizing sweet and sour pork noodles.
Who says that sweet and sour pork can only be prepared as an entree and serve with steamed rice only.
And certainly, noodle doesn't have to be the same old chow mein.
Take two of the most popular Chinese recipes and combine them together means that you have the best of both worlds, in one dish!
The taste is easy on the palate, the presentation utterly toothsome, what's more, it's a fulfilling and satisfying meal.
There is nothing not to love about this killer combination.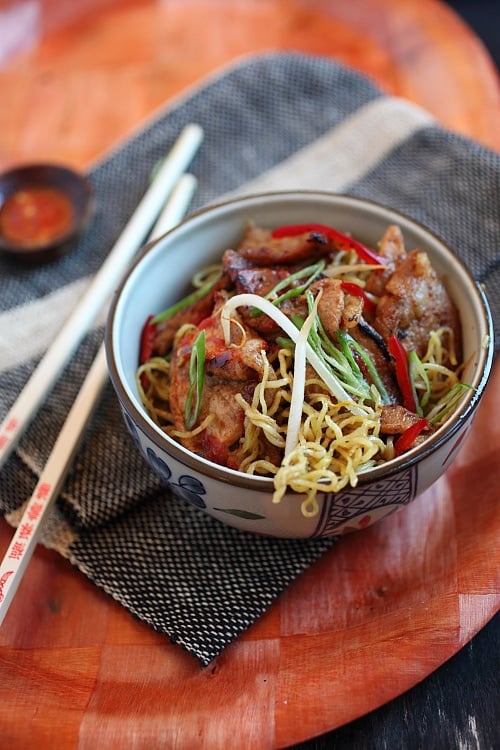 However, I am not the one who created this winning dish.
I was inspired by a cookbook that I browsed randomly at the book store.
I came home and created my own version.
If you are not a pork eater, you can easily make this dish into a sweet and sour chicken noodles, which I am sure will be equally tantalizing.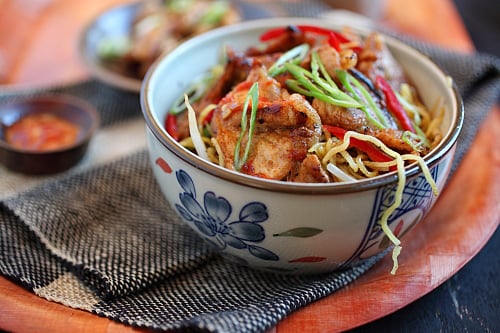 This combo has certainly sparked a few ideas in me, think kung pao chikcken noodles.
It can't be half bad!
How Many Calories Per Serving?
This recipe is only 656 calories per serving.
What Dishes To Serve with this Recipe?
For a wholesome meal and easy weeknight dinner, I recommend the following recipes.
5 Secrets to 20 Min Dinners
Get tricks for quick & easy meals!
Yield: 2 people
Sweet and Sour Pork Noodles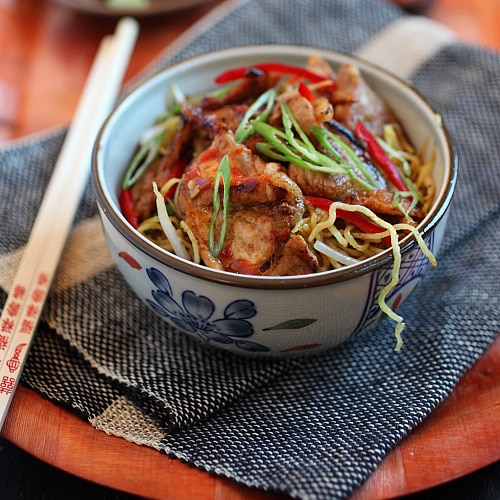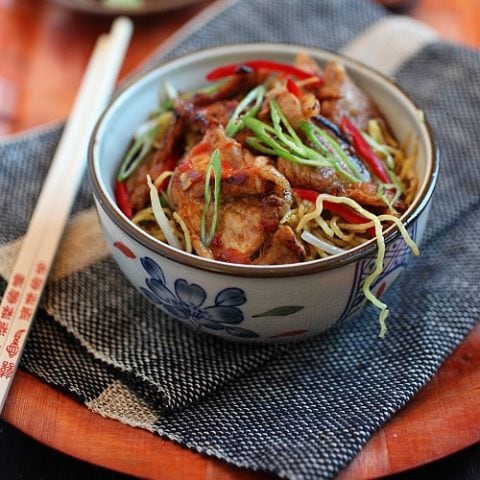 Super Delish Sweet and Sour Pork Noodles – sweet and sour flavor, with pork and noodles.Your tummy will be happy with this tried and tested recipe.
Ingredients
8 oz. (226 g) egg noodles
4 oz. (115 g) pork, sliced into thin pieces
2 tablespoons oil
2 cloves garlic, minced
4 oz. (115 g) bean sprouts, roots removed (optional)
1/2 tablespoon oyster sauce
Salt to taste
Marinade:
Instructions
Boil the egg noodles until al dente. Rinse quickly with cold water, drained dry and set aside.
Marinate the pork with all the ingredients in the Marinade, for 15 minutes.
Heat up the oil in a wok or skillet. When the oil is heated, add the garlic and stir fry until aromatic. Add the pork into the wok, stir and cook until they are almost cooked. Add the bean sprouts, follow by the noodles. Add the oyster sauce. Stir to combine well with noodles and all the ingredients in the work or skillet, add a little salt to taste. When the bean sprouts are wilted and cooked but remain crunchy, the dish is ready to be served.
Nutrition Information
Serving Size
2 people
Amount Per Serving
Calories

656
Total Fat

32g
Saturated Fat

17g
Cholesterol

136mg
Sodium

557mg
Carbohydrates

91g
Fiber

5g
Sugar

8g
Protein

28g