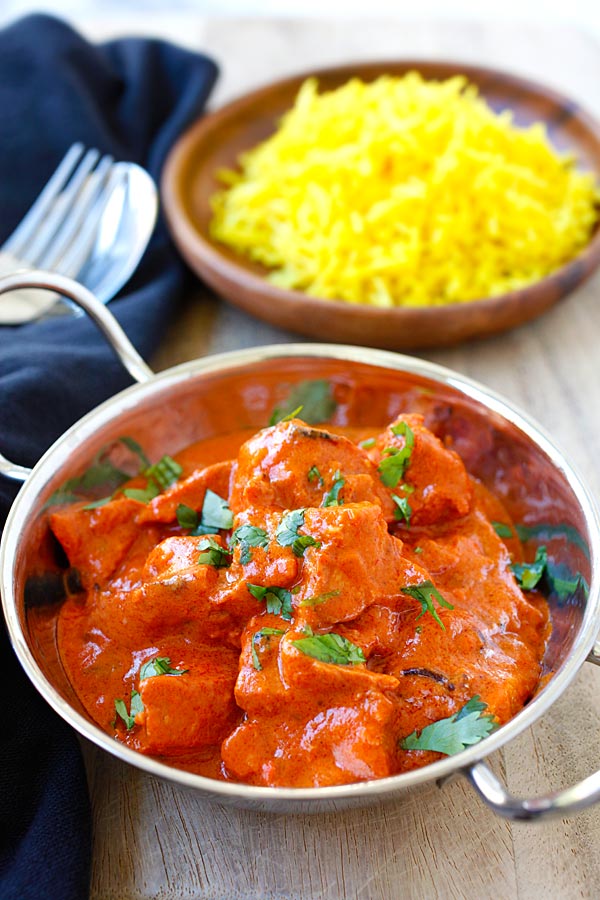 Chicken Tikka Masala
Chicken Tikka Masala – rich and creamy chicken curry with spicy tomato sauce. Chicken Tikka Masala is the most popular and delicious Indian recipe!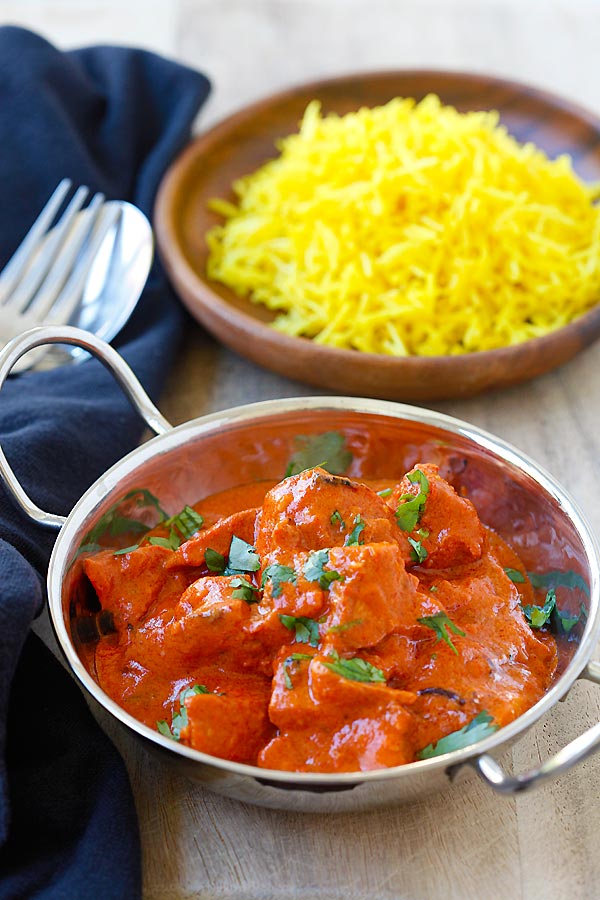 Everyone loves Indian buffet and I am no exception. One of my favorite dishes at Indian buffet or restaurant is the orange hued, creamy, rich, and delicious chicken tikka masala. I love it with naan and basmati rice.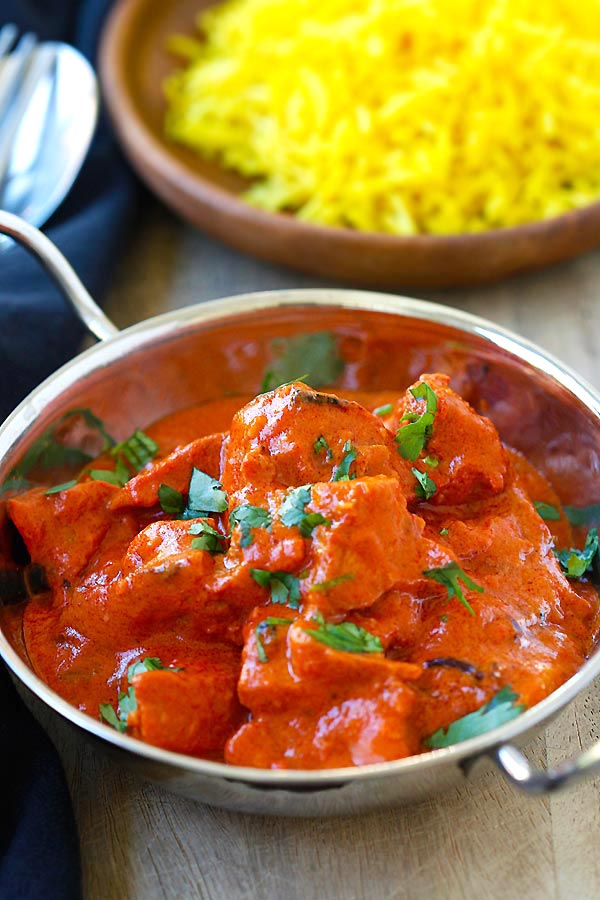 To make chicken tikka masala, first you make Tandoori chicken grilled over fire or baked in oven. To make the amazing and addictive curry sauce, you use tomato paste, yogurt, spices and reduce it to a creamy consistency, before adding the chicken.
The cooking process is quite easy. Most ingredients are available at regular stores but you might need to get the garam masala (Indian spice mix) from an Asian, Indian store or online. It's well worth the effort to make homemade chicken tikka masala recipe. It's as good as your favorite Indian buffet restaurants, if not better.