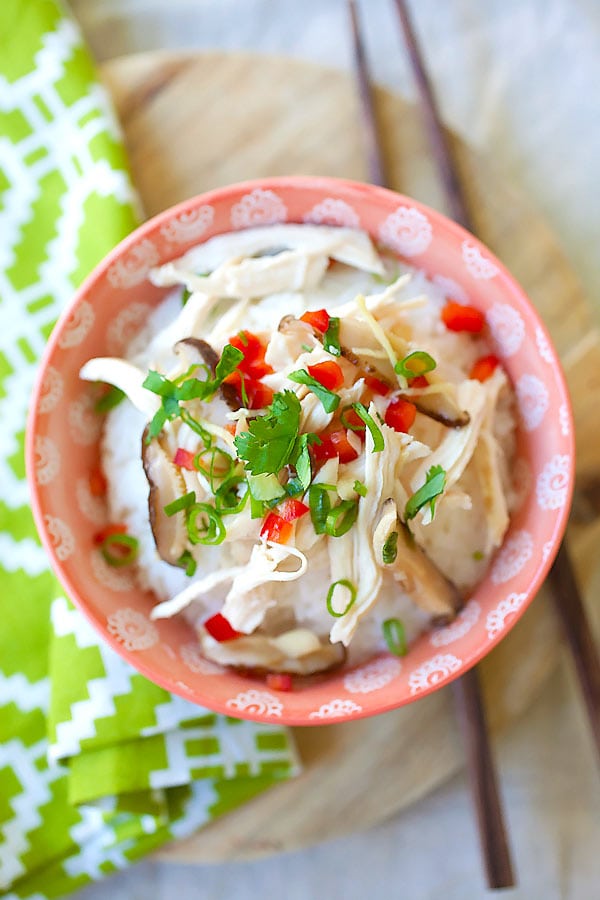 Chinese Chicken Parcels Recipe
Serves 4 | Prep Time: 10 minutes | Bake Time: 15-17 minutes
Ingredients:
1 1/2 pounds boneless and skinless chicken tenders, breasts, or thighs
Pinch of salt
3 dashes white pepper
1/4 cup chopped cilantro or scallion, for garnish (optional)
Marinade:
3 tablespoons light soy sauce
1 tablespoon honey or sugar
2 cloves garlic, minced
1-inch piece fresh ginger, peeled and cut into thin strips
2 red chilies, seeded and finely chopped
4 star anise, optional
1/2 teaspoon sesame oil
Method:
Lightly season the chicken with salt and white pepper. Combine all the ingredients for the Marinade and marinate the chicken for 15-30 minutes.
Preheat the oven to 400°F. Cut out four pieces of 12″x12″ aluminum foil. Divide the chicken into 4 equal portions and transfer each portion to individual aluminum foil. Seal the edges of the foil tightly to form a parcel. Make sure there is no leakage from the sides of the parcels.
Transfer all the parcels on to the oven and bake for 15-17 minutes or until the chicken is cooked. Remove the chicken parcels from the oven and let the parcels cool for 5 minutes.
Garnish the chicken with the chopped cilantro or scallion and serve with warm steamed rice.
Cook's Notes:
If you prefer, you can also use boneless and skinless chicken breast or thighs. Score each the meat a few times with a knife before marinating.
Most-Pinned Recipes
Ginger Garlic Baked Chicken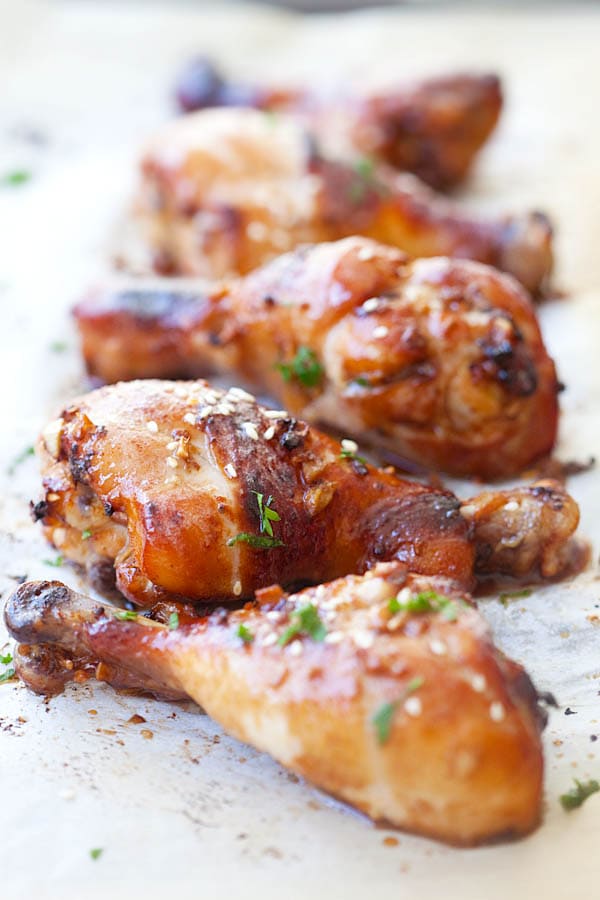 Crab Rangoon (Cream Cheese Wontons)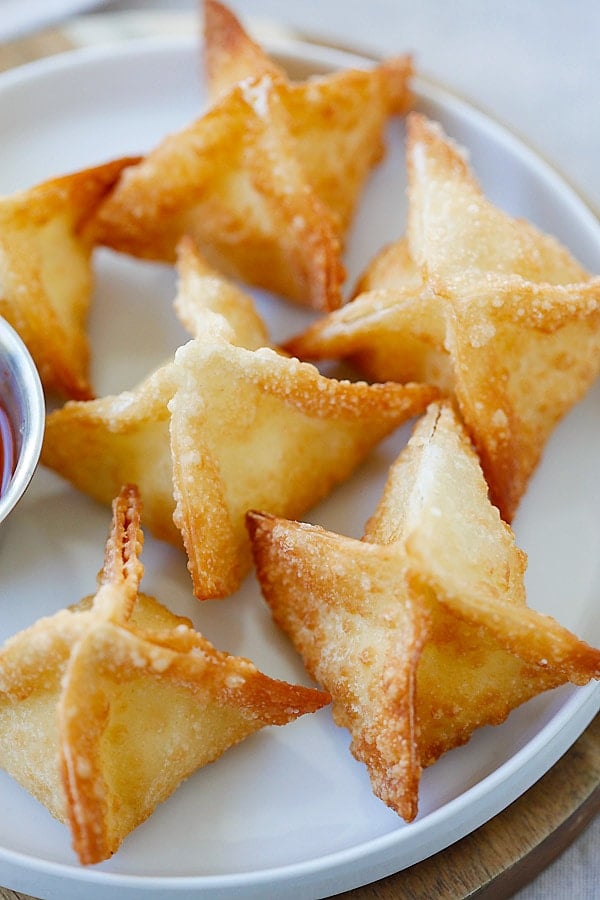 Chicken Wontons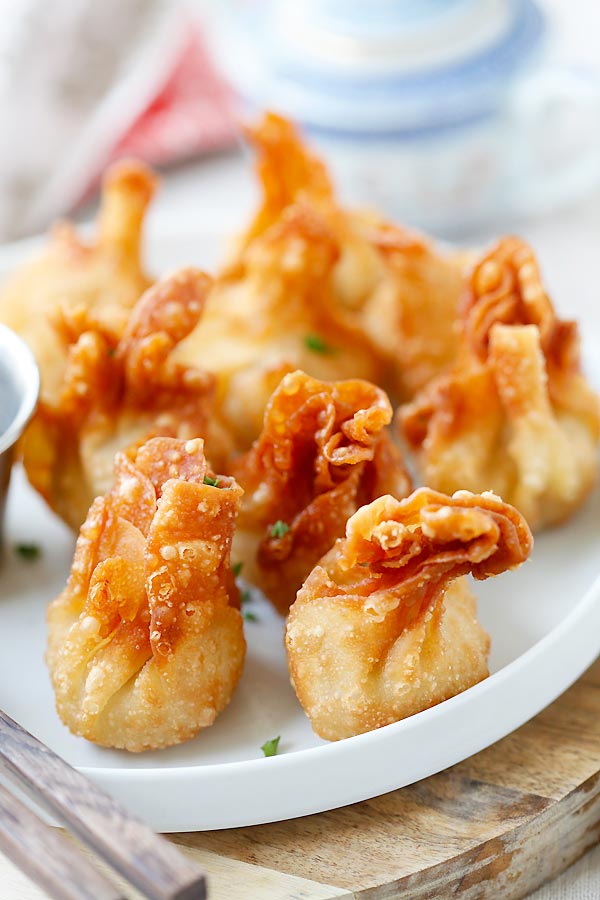 Onion Scallion Beef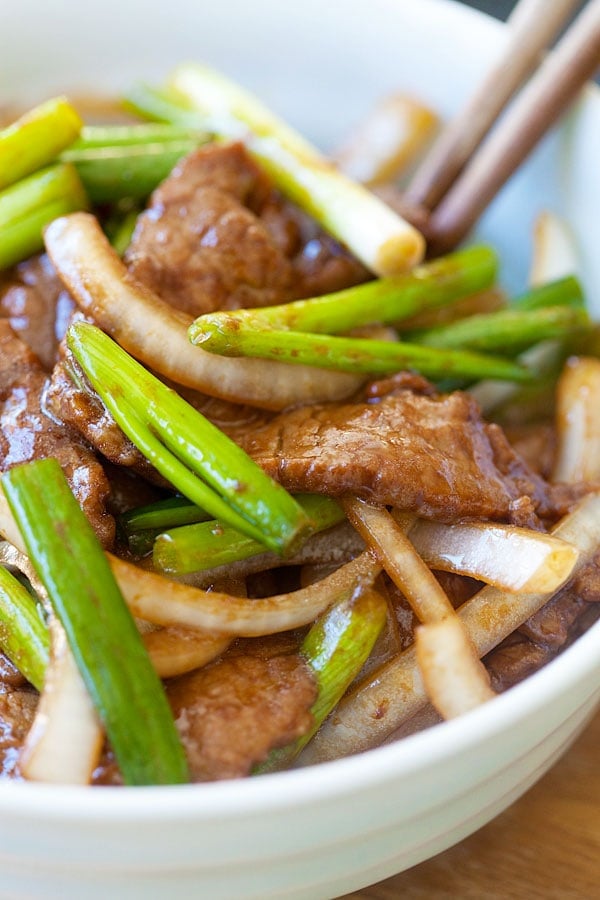 Thai Chicken Sate with Peanut Sauce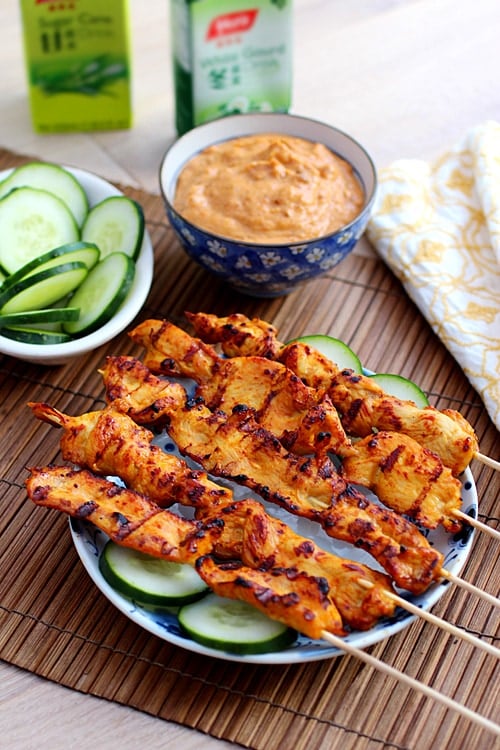 Thai Peanut Sauce