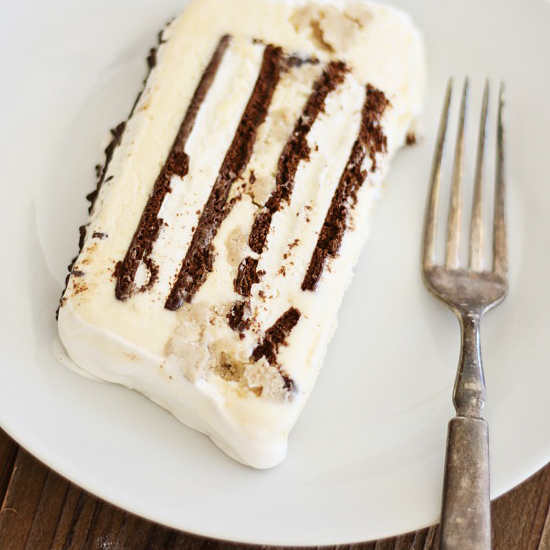 Cookie Dough Ice Cream Cake
Cookie dough ice cream cake recipe using chocolate chip cookie dough and ice cream with cool whip topping. Decadent and delicious ice cream cake | rasamalaysia.com
Prep time:
Cook time:
Total Time:
Ingredients:
1 quart (946 mL) vanilla ice cream, softened
6 ice cream sandwiches
1 cup (236 mL) chocolate chip cookie dough
1 tub Cool Whip Frosting
1 8-ounce (236 mL) tub Cool Whip Topping
chocolate sprinkles, optional
Method:
In a loaf pan, spread a fourth of the vanilla ice cream on the bottom of the pan. Place 3 ice cream sandwiches on top of the ice cream layer, and cut the sandwiches as needed to fit. Spread half of the remaining ice cream over the sandwiches. Evenly crumble the cookie dough over the ice cream layer and press the dough gently into the ice cream. Layer the remaining ice cream sandwiches over the cookie dough and spread the remaining ice cream over the top. Transfer the pan to the freezer for a minimum of 6 hours.
Remove the ice cream cake from the freezer and place it in a warm water bath for no more than a minute. Invert the cake onto a plate and remove the pan. Place the cake back into the freezer for 1 hour.
In a bowl, combine the Cool Whip Frosting and Topping; mix until combined. Remove the cake from the freezer and frost the cake with a third of the Cool Whip mixture. Place the cake back into the freezer for 30 minutes.
Frost the cake with the remaining Cool Whip mixture, and top with chocolate sprinkles, if using. Place the cake in the freezer for another 30 minutes before serving.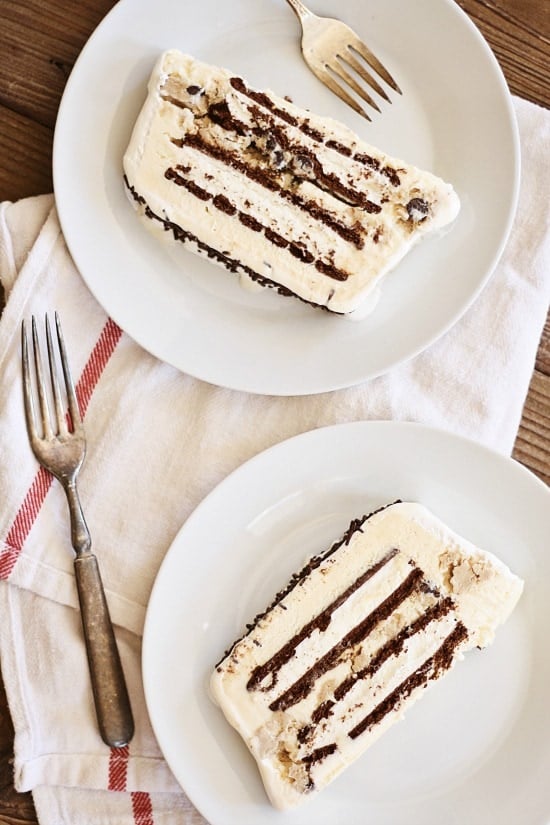 Cookie Dough Ice Cream Cake
Cookie dough ice cream cake recipe using chocolate chip cookie dough and ice cream with cool whip topping. Decadent and delicious ice cream cake.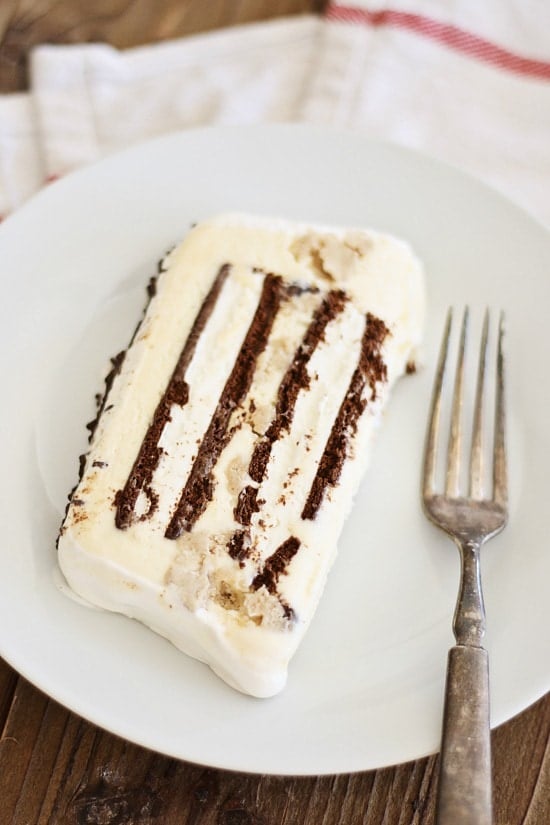 Contributor: Joanna at Baked by Joanna
Of all the cakes that are truly memorable, this Cookie Dough Ice Cream Cake remains top of list. Luckily, making an ice cream cake is no longer that difficult when you use ice cream sandwiches. It's the perfect foundation with its chocolaty soft cookie exterior and its already filled vanilla ice cream center. Pair it with crumbles of chocolate chip cookie dough and you have the absolute dessert that requires no baking, just a little prep and rest time.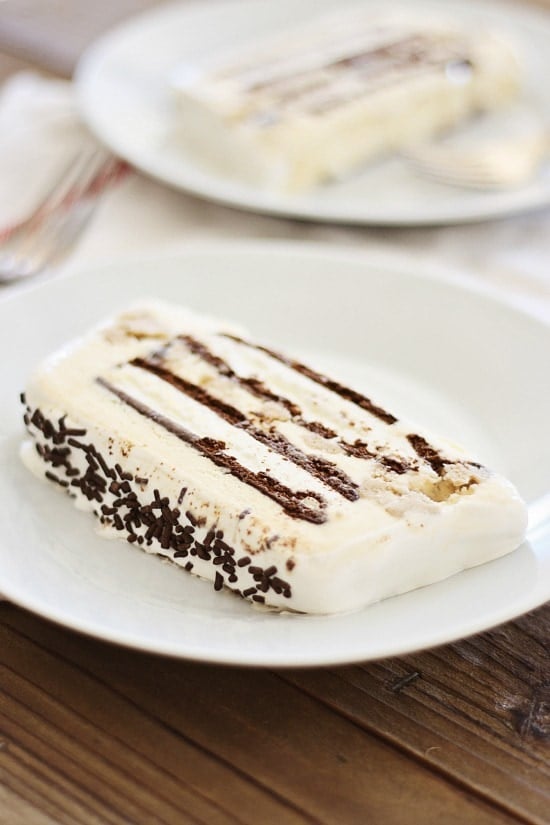 When making this dessert, make sure you plan plenty of time for the cake to sit in the freezer. The longer it sits, the better it will set up. Also, run your knife under hot water and wipe with a towel before going in for the first slice. This will give you a cleaner cut and will prevent the cake from smashing underneath the weight of a cold knife.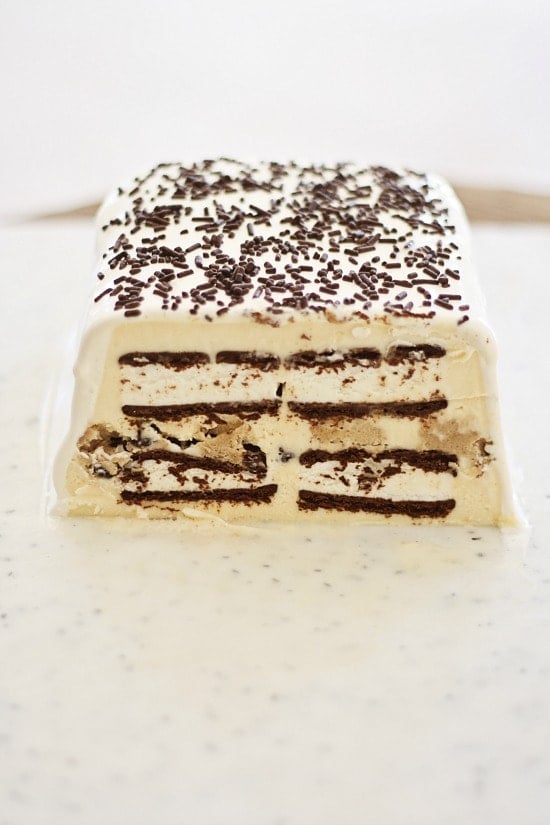 With Labor Day just around the corner, this Cookie Dough Ice Cream Cake will be a great dessert ice cream cake to serve to your guests and family. Indulge in the decadent sweetness before summer officially ends. Enjoy!