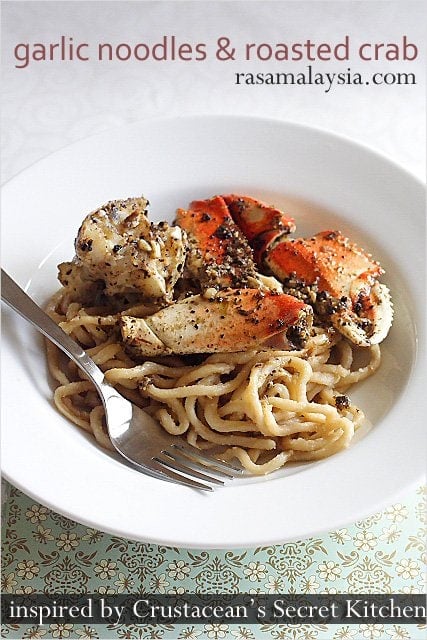 Crustacean-inspired Garlic Noodles Recipe
Ingredients:
20 oz yellow noodles
1 heaping tablespoon grated Parmesan cheese
Water, for boiling the noodles
Garlic Sauce:
1 stick unsalted butter (same as 4 oz/110 g/1/2 cup/8 tablespoons)
2 heaping tablespoons minced garlic, or more to taste
1 tablespoon Maggi seasoning sauce
1 tablespoon oyster sauce
1 tablespoon fish sauce
1 tablespoon sugar
Method:
Rinse the yellow noodles with running water to discard the oil from the noodles. Drain and set aside.
Heat up a pot of water until boiling. Add the noodles into the boiling water and cook the noodles. Do not overcook as the noodles will turn soggy. Transfer the noodles out and drain dry.
Prepare the garlic sauce using a saute pan on medium to low heat. Add the butter into the pan and when it melts, add the garlic and saute until aromatic but not browned. Add all the seasonings into the pan, stir to combine well. Transfer the garlic sauce into a small bowl.
To serve, just toss all the noodles with the garlic sauce. Add the cheese, toss to combine well. Serve immediately.
Cook's Note:
For individual serving of the garlic noodles, take some noodles to a bowl and add some garlic sauce to taste. Drizzle some grated Parmesan cheese, stir to combine well before serving.
Crustacean-inspired Roasted Crab Recipe
Ingredients:
1 Dungeness Crab (about 2 lbs)
1 stick unsalted butter/8 tablespoons
3-4 cloves garlic (chopped coarsely)
2 teaspoons chicken bouillon powder
2 teaspoons black pepper (cracked using a mortar and pestle)
1/4 teaspoon sugar
Method:
Clean and chop the crab into small pieces. Heat up the butter in a wok (between medium to low heat) and saute the garlic until aromatic, but not brown. Add in the black peppers, chicken bouillon powder, and then add in the crab and stir well. Add in the sugar and cook the crab until half done.
Dish out and bake it in the oven at 350 degree F for 25-30 minutes. Serve hot with garlic noodles.
Most-Pinned Recipes
Ginger Garlic Baked Chicken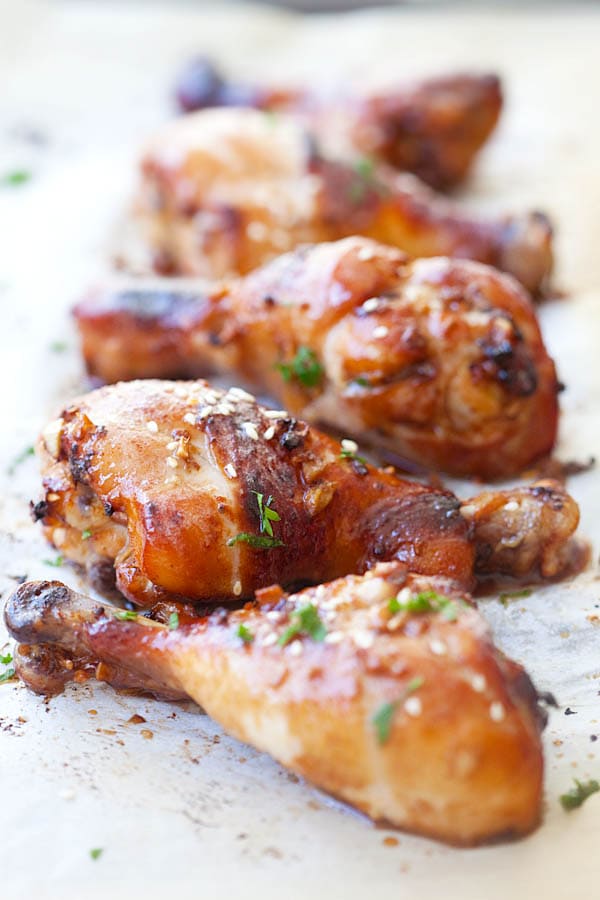 Crab Rangoon (Cream Cheese Wontons)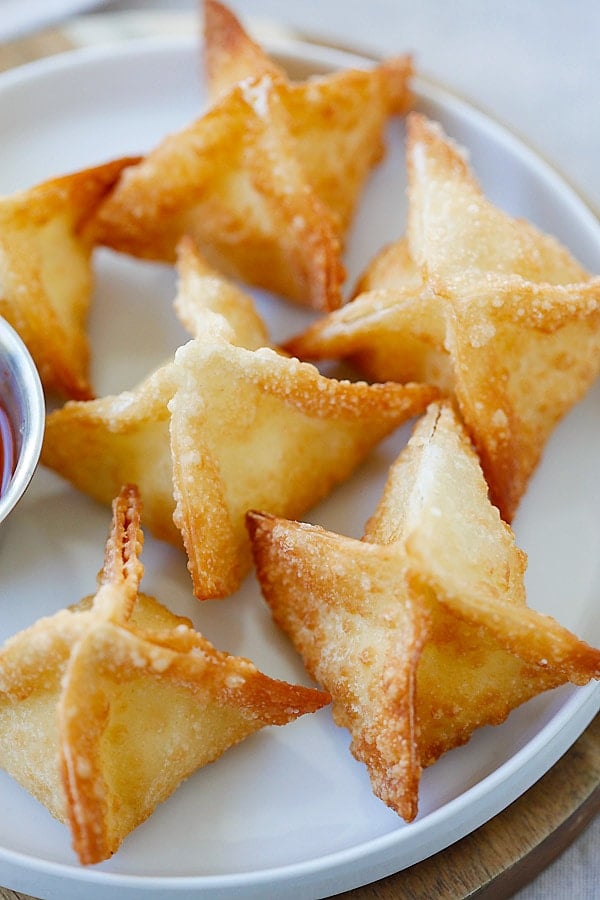 Chicken Wontons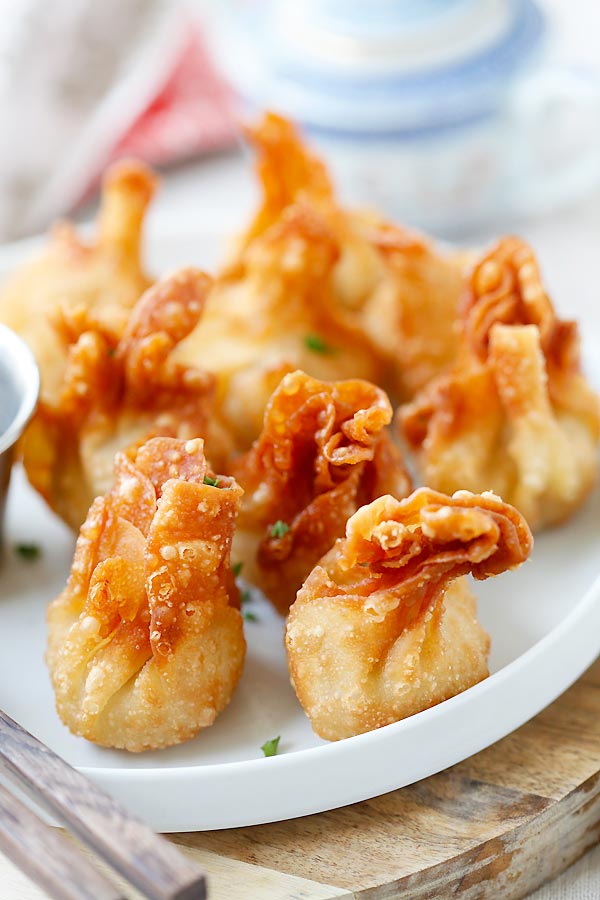 Onion Scallion Beef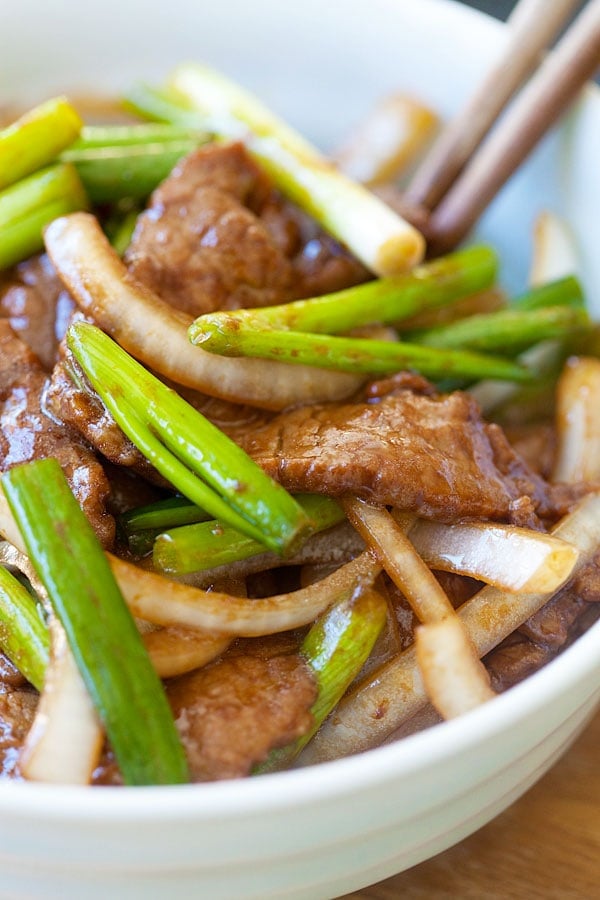 Thai Chicken Sate with Peanut Sauce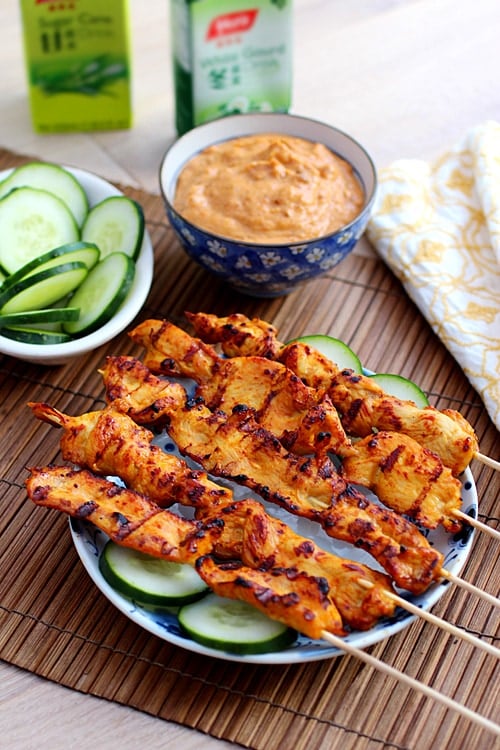 Thai Peanut Sauce