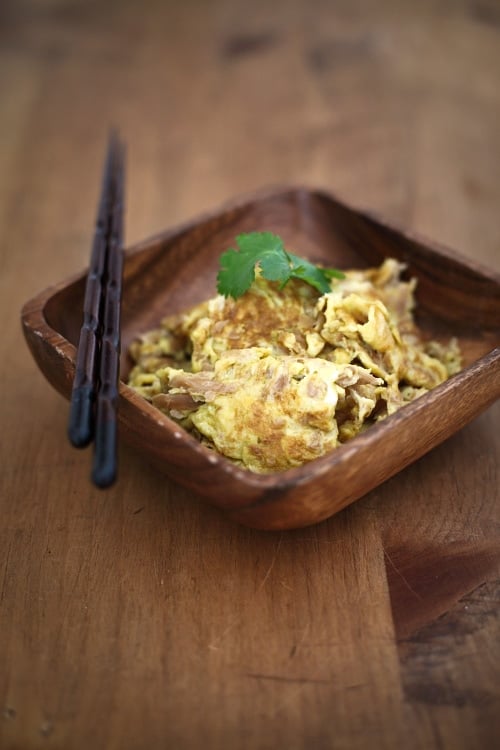 Fried Eggs with Preserved Turnip Recipe (菜圃蛋)
Ingredients:
3 eggs
5-6 tablespoons preserved turnip
1 tablespoon oil
Method:
Rinse the preserved turnip with water for a few times. Drain and squeeze the water dry with your hand.
Crack the eggs into a small bowl and lightly beaten. Add the preserved turnip and continue to beat the eggs for a few more times.
Heat up a wok and add oil. When the wok is heated, pour the egg mixture into the wok. Swirl the egg around the wok and wait for the bottom to set and turn brown. Flip it over and continue to cook. Use the spatula to break the egg into a few big pieces, dish out and serve immediately.
Cook's Note:
You can also stir-fry the preserved turnip first before adding the beaten eggs. Stir-fry the preserved turnip first will make them extra crunchy and aromatic. The recipe above is the "lazy" way.
Most-Pinned Recipes
Ginger Garlic Baked Chicken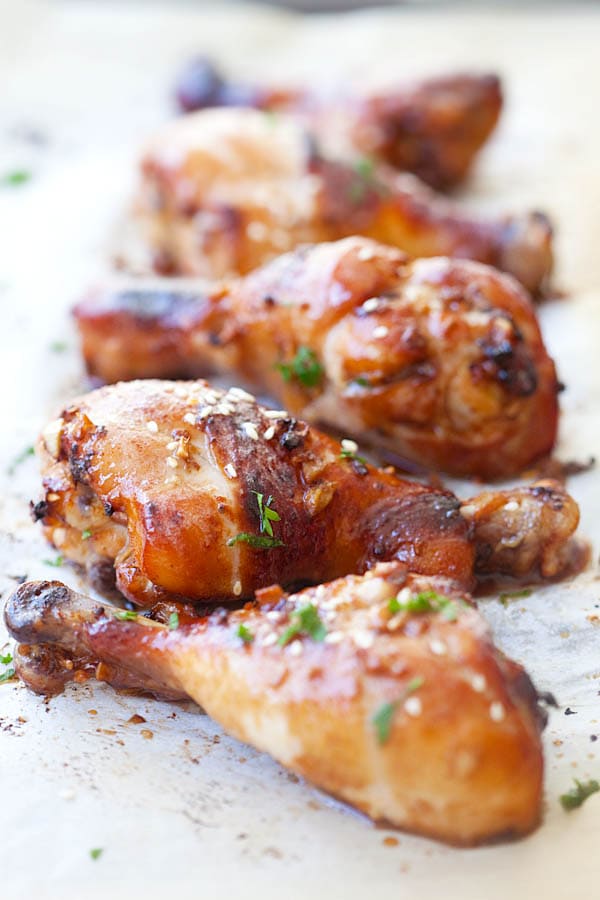 Crab Rangoon (Cream Cheese Wontons)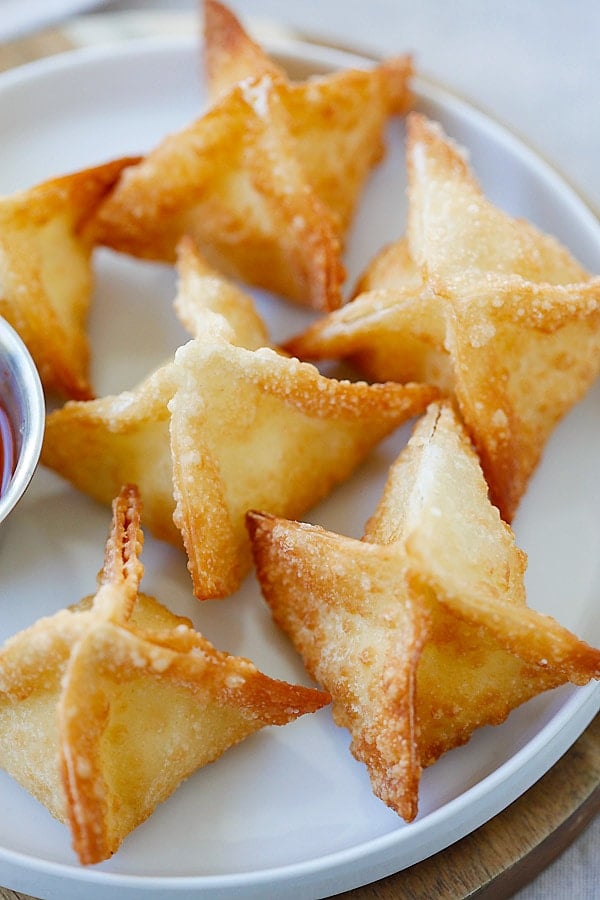 Chicken Wontons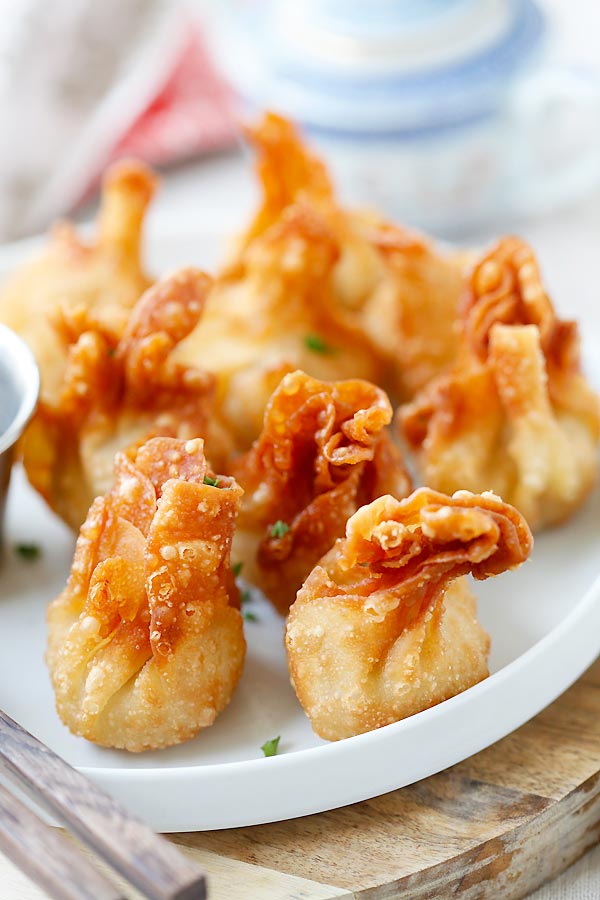 Onion Scallion Beef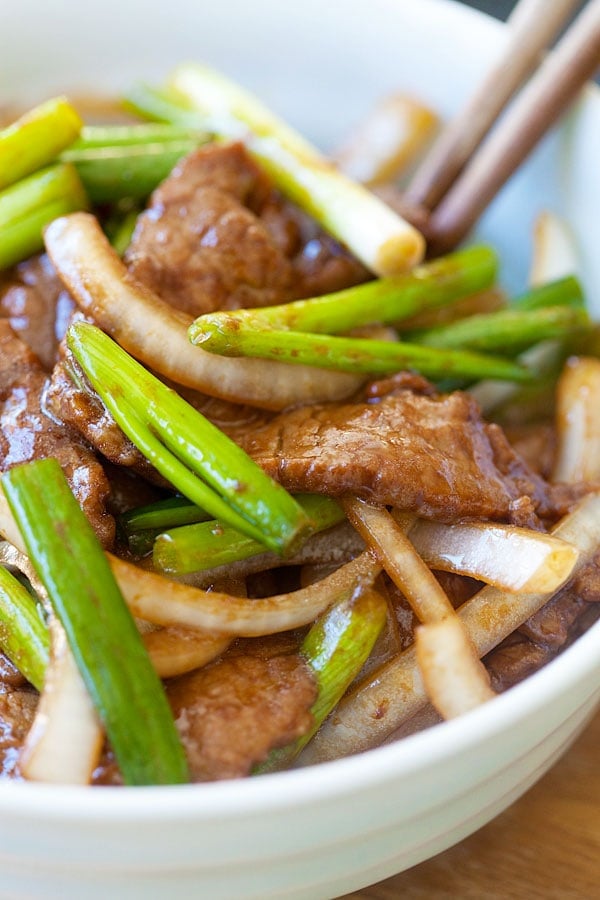 Thai Chicken Sate with Peanut Sauce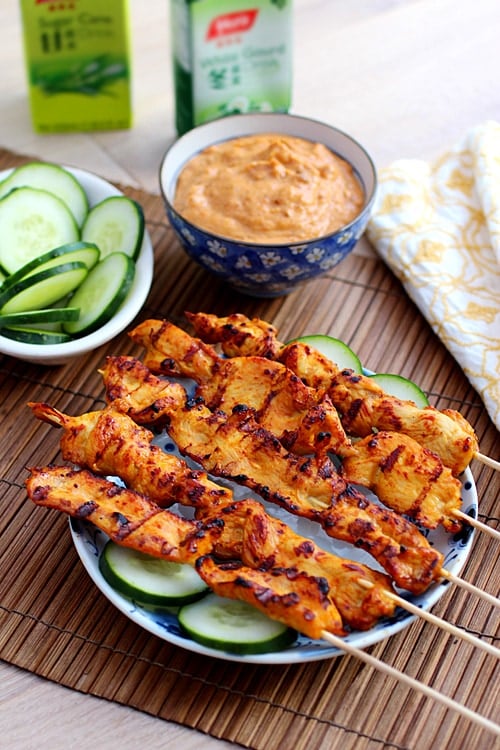 Thai Peanut Sauce