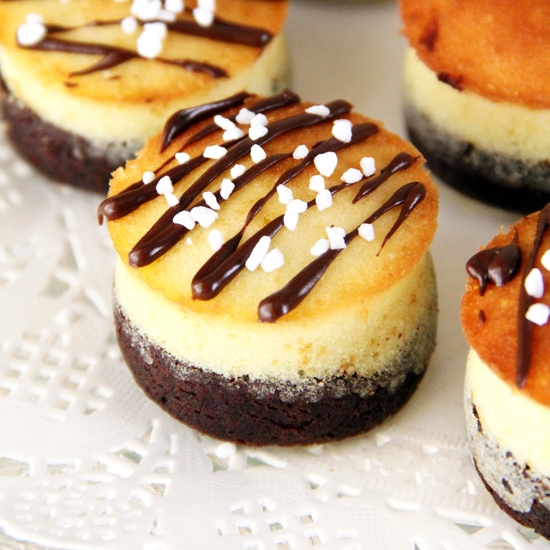 Mini Brownie Butter Cake
Brownie Butter Cake Recipe, in cupcake size. Sinful chocolate brownie topped with rich buttery cake on top, with chocolate sauce and sprinkles! Sugary heaven | rasamalaysia.com
Prep time:
Cook time:
Total Time:
Ingredients:
8 oz cauliflower florets
1 cup panko bread crumbs
1/3 cup grated Parmesan cheese
Pinch of salt
2 large eggs, lightly beaten
2 tablespoons ketchup
2 tablespoons mayonnaise
1/2 tablespoon honey
Brownie:
140g (5oz) Dark Chocolate (broken into pieces)
50g (¼ cup) Butter
50g (¼ cup) Brown sugar
1 Egg
35g (¼ cup) All purpose flour
Butter cake:
120g (½ cup) Butter
100g (½ cup) Sugar (I reduced by 1 Tbsp)
2 Eggs
120g (1 cup) All purpose flour
2g (¼ tsp) Baking powder
50ml (3 ½ Tbsp) Fresh milk
Method:
Lightly grease a muffin pan. Set aside.
Preheat oven to 180C/350F.
To make brownie, melt chocolate and butter over low heat. Remove and leave to cool slightly. Stir in brown sugar until blended.
Add in egg, mix well. Fold in flour, mix until well combined. Spoon a heap tablespoon of batter into each cavity of your muffin pan. Bake in preheated oven for 5 minutes. Remove and let cool while making butter cake.
To make butter cake, beat butter with sugar until creamy. Add in eggs, one at a time, beating well after each addition.
Fold in sifted flour and baking powder, alternately add in fresh milk, mix to form batter.
Spoon the batter over brownies, about 2/3 full. Bake in oven at 180C/350F for 15 minutes or until cooked.
Let cool completely, serve it plain or garnish with fresh fruit, or drizzle with chocolate sauce as desired.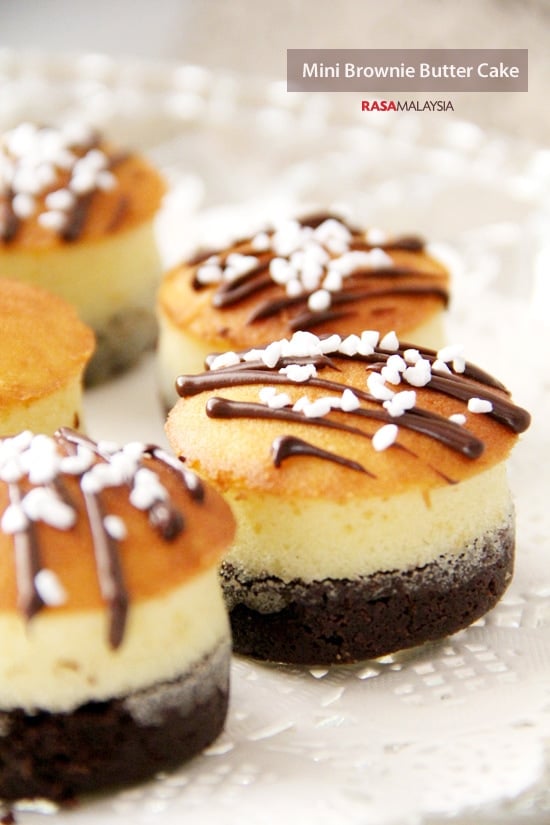 My contributor CP Choong's Brownie Butter Cake is another hit baking recipe on Rasa Malaysia. Recently, she downsized the original recipe and make it into mini brownie butter cake, which is precisely miniature cupcake of brownie butter cake. They are still every bit buttery, sinfully rich, chocolatey, and now they are even more pleasing to the eyes because of the smaller package. Just check out all these pictures, isn't it better when everything is smaller? You don't even have to slice the cake into pieces, and each person gets one, or two, or three of this wonderful mini brownie butter cake.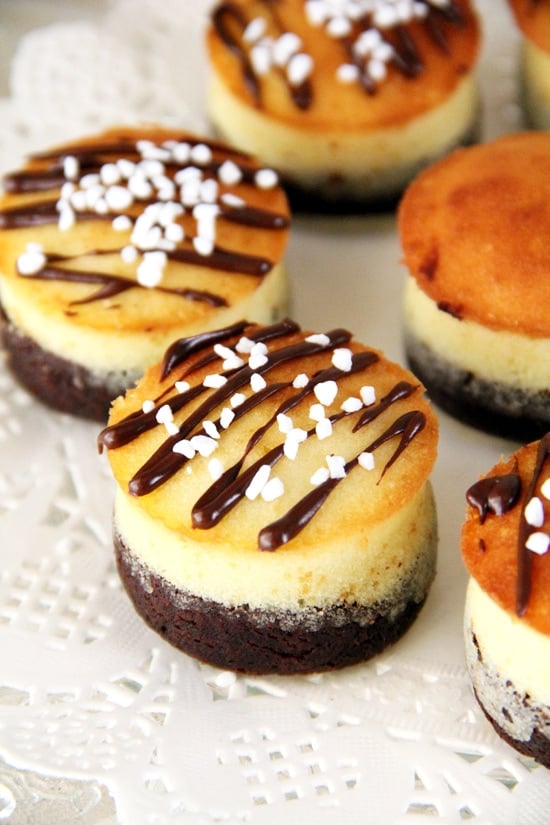 The idea of this mini brownie butter cake is pretty simple. The bottom part is everyone's favorite brownie, and the top part is rich butter cake. to make these mini brownie butter cake into full-blown cupcakes, my contributor drizzled them with some chocolate sauce and topped with some sprinkles. You can also serve them with some fruits such as sliced strawberry. The possibility is endless, it's totally up to you how you want to dress up your mini brownie butter cake!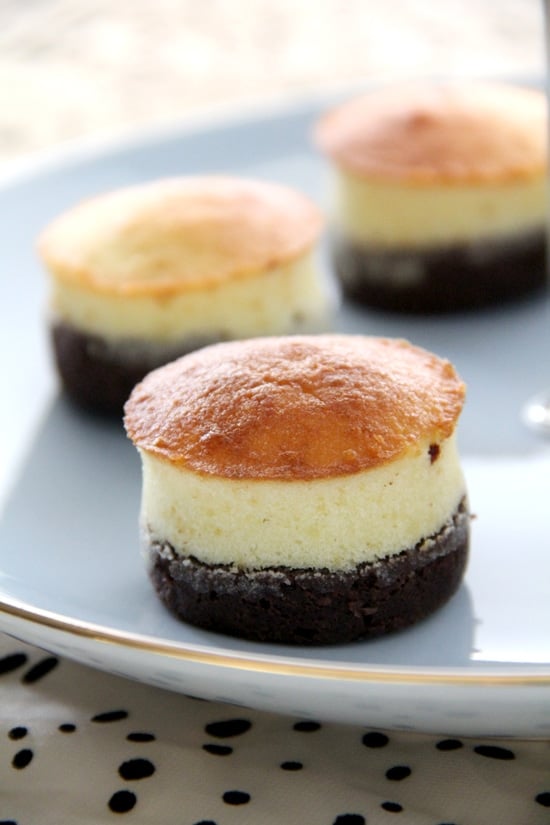 This is a great recipe as many of you had attempted the brownie butter cake recipe when we shared it in October last year. Many of you left raving comments and reviews. If you have a party, be it for adults or kids, this recipe is a sure-fire hit. I am going to make this mini brownie butter cake to a kid's party soon, and I am very sure that both the adults and kids will enjoy this very much.
You should also check out the mini nutella cheesecake recipe that we shared recently. Happy baking!
Rate This

Recipe Name

Preparation Time

Cook Time

Total Time

Average Rating


Based on 3 Review(s)