Nabe (Yosenabe) Recipe
Adapted from "Japanese Hot Pots: Comforting One-Pot Meals"
Dashi:
Ingredients:
8 cups water
2 (6-inch) pieces kombu
1 1/2 oz. dried, shaved bonito
Method:
Add the water and the kombu to a stock pot and let it steep for 30 minutes.
Place the stockpot over medium heat and bring it to a boil. Remove the kombu and add the bonito and stir it once to mix in. As soon as the liquid boils again, decrease the heat to low and simmer for 5 minutes. Remove any scum that appears on the surface.
Turn off the heat and let the liquid steep for 15 minutes. Strain it through a fine sieve or cheesecloth. Don't squeeze the bonito flakes because it would make the dashi cloudy. Discard the bonito flakes after use.
Yose Nabe
Ingredients:
4 cups dashi
1/2 cup mirin
1/2 cup usukushi soy sauce (light soy sauce)
1 chicken leg and thigh, boned, skinned, and cut into bite-size pieces
1/2 lb. napa cabbage, sliced
1 oz. harusame (cellophane noodles), soaked in water for 15 minutes
1/2 package (1/2 lb.) firm tofu, cut into 4 pieces
4 clams
4 head-on shrimp
4 large scallops
1/2 lb. red snapper or sea bass fillet, cut into 1-inch slices
1 negi, sliced on an angle into 2-inch pieces
1 bunch spinach, rinsed and cut into 2-inch bundle
3 oz. fresh shiitake mushrooms or enoki mushrooms or oyster mushrooms
1/2 medium carrot, peeled and cut into 2-inch pieces, then thinly sliced lengthwise
Method:
Prepare the broth by combining the dashi, mirin, and soy sauce. Set aside.
Place the cabbage on the bottom of the nabe pot. On top of the cabbage, add the harusame, tofu, clams, shrimp, scallops, red snapper, chicken, negi, spinach, mushrooms, and carrot, arranging each ingredient in a neat order. Pour the broth over, cover the hot pot and bring it to boil over high heat until cooked.
Transfer the hot pot to the dining table and serve immediately.
Most-Pinned Recipes
Ginger Garlic Baked Chicken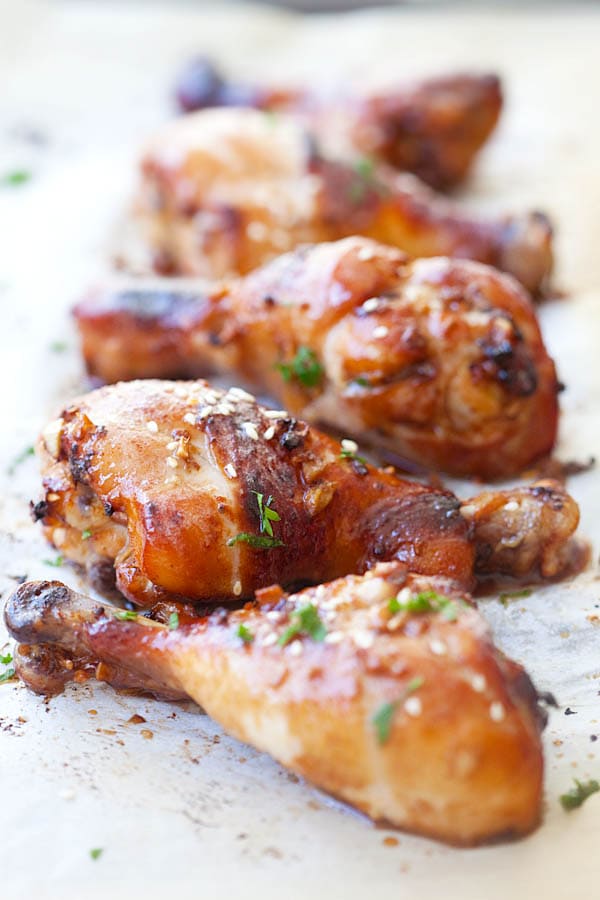 Crab Rangoon (Cream Cheese Wontons)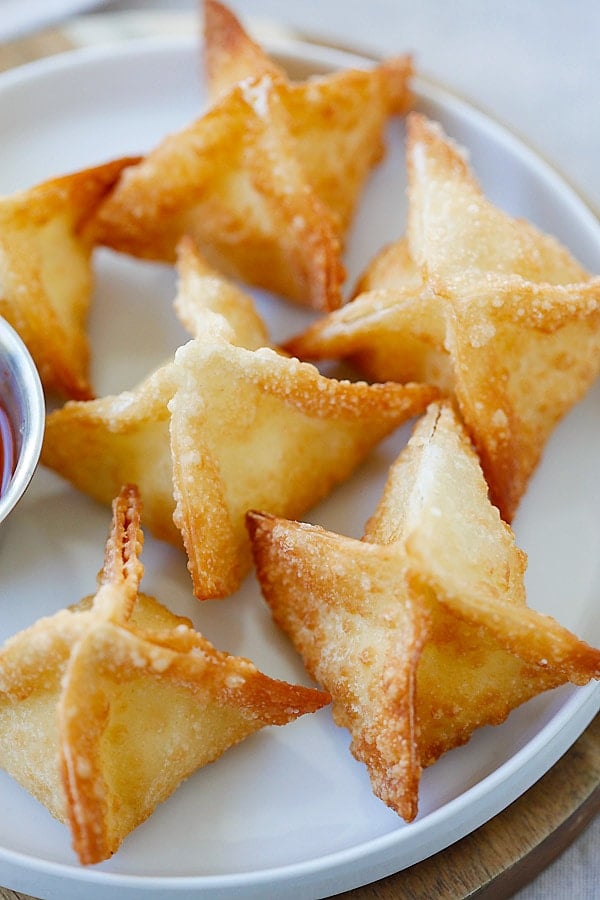 Chicken Wontons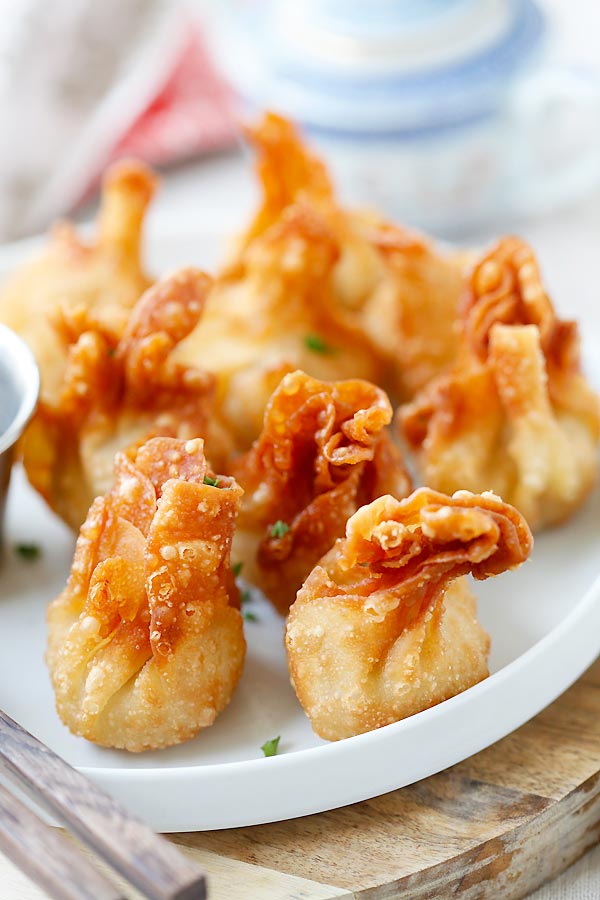 Onion Scallion Beef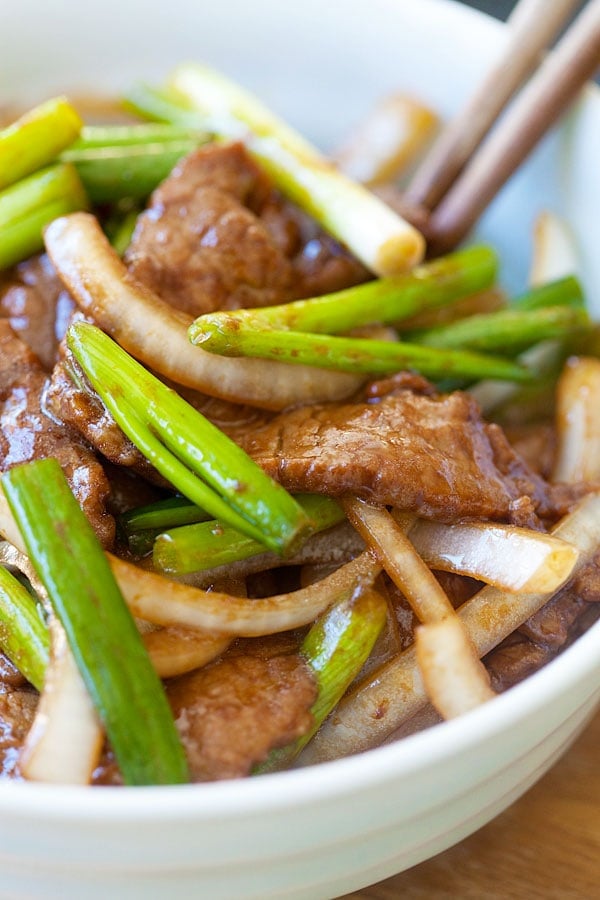 Thai Chicken Sate with Peanut Sauce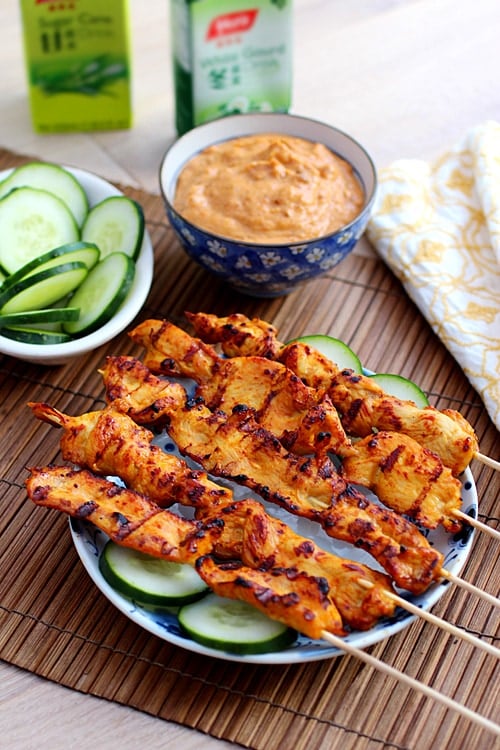 Thai Peanut Sauce