Nutella Hot Chocolate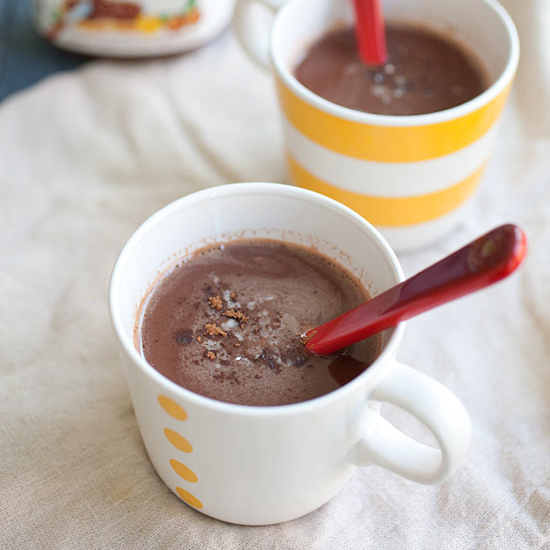 http://rasamalaysia.com/nutella-hot-chocolate/
For hot chocolate with a taste of hazelnet, use Nutella instead of cocoa. I love hot chocolate and I could always use a cup of hot chocolate early in the morning when it feels a little chilly or late at night when I need a boost in energy or warmth before I sleep. I have always made hot chocolate the traditional way, until a few months ago when I chanced upon a Nutella Hot Chocolate recipe, and it was like "duh, why haven't I thought of that?"
With my son hooked on Nutella now, I always have a tub of Nutella in my pantry that I could easily reach out to. Previously, I have shared a few very popular Nutella recipes such as Nutella cheesecake, mini Nutella cheesecake, Nutella swirl pound cake, this Nutella hot chocolate recipe has become a staple in my house. Needless to say, my son who doesn't like plain milk is now enjoying his milk after I started adding some Nutella to his milk in the morning!
Anyone can make this simple Nutella hot chocolate and it takes no more than 5 minutes for a steamy, nutty, and absolutely drinkable Nutella hot chocolate. If you like, you can also pipe in some whipped cream before serving, or add a splash or two of cocoa powder or cinnamon powder to your liking. It can be as interesting as you want it to be.
Click Images Below for Similar Recipes:
LOVE THE RECIPE & PHOTOS? PLEASE SHARE:
Sign Up for Email Updates
Enter your email for new updates: recipes, giveaways, and more!