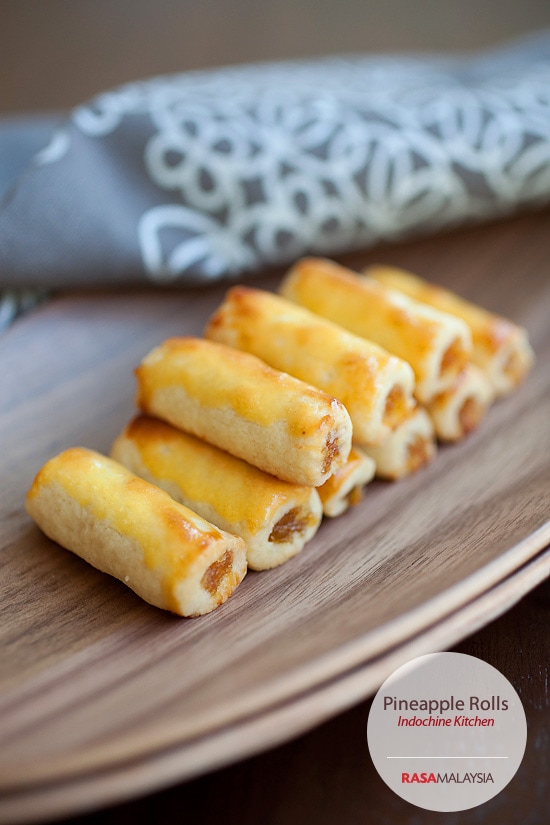 Pineapple Rolls (Nastar) Recipe
Yields 700 g/1.5 lbs cookies
Source: Indochine Kitchen
Ingredients:
Pineapple Jam
2 kg (4.5 lbs) pineapple, roughly 4 medium-sized pineapples
600 g (21 o) sugar
3 cloves
5 cm (2-inch) cinnamon stick
Pastry Dough
280 g (10 oz) all purpose flour
50 g (1.5 oz) confectioners' sugar (powdered sugar)
40 g (1.5 oz) milk powder for baking
20 g (0.5 oz) cornstarch
200 g (7 oz) unsalted butter, at room temperature
2 egg yolks
Egg Wash
3 egg yolks
1/4 teaspoon condensed milk
Method:
Using an electronic blender, blend the pineapple for about 10 seconds, or until smooth but still retain a slight texture. Transfer the pineapple to a pot (non-stick preferably).
Add the sugar, cloves, and cinnamon stick into a pot and cook the pineapple over medium to low heat for a few hours, stirring continuously, until the liquid in the pineapple evaporated and a jam forms and golden in color. (Using a non-stick pot will prevent the bottom from burning.) Turn off the heat, spread the jam and let cool. You can prepare the jam one day in advance and keep in the fridge.
Sift the flour, sugar, milk powder, and corn flour twice. Using a standmixer (or a hand mixer), cream the butter and sugar until well combined, light and fluffy. Add the egg yolk, one at a time, continue to beat well. Add the flour mixture into the bowl and beat over low speed using the paddle attachment, until everything is well combined.
Work with 50g (about 2 oz) of pastry dough one at a time. Roll the dough between plastic sheet to a thin layer (please refer to Indochine Kitchen for the step-by-step picture guide.) Pipe the pineapple jam on top of the dough. Roll the dough to cover up the jam completely.
Use a pair of scissors to cut the dough into 4cm (1.5 inch) long rolls and arrange the pineapple rolls on a baking sheet lined with parchment paper.
At this point, you can preheat the oven to 150C (300F). Combine the Egg Wash ingredients together until well combined. Brush the top of the pineapple rolls with the egg wash mixture twice using small a pastry brush. Bake in the preheated oven until golden, about 15-20 minutes. Let cool and store the pineapple rolls in airtight containers.
Cook's Note:
You can use this recipe to make the pineapple tarts to the shapes you want, instead of the pineapple rolls in this recipe.
Most-Pinned Recipes
Brownie Butter Cake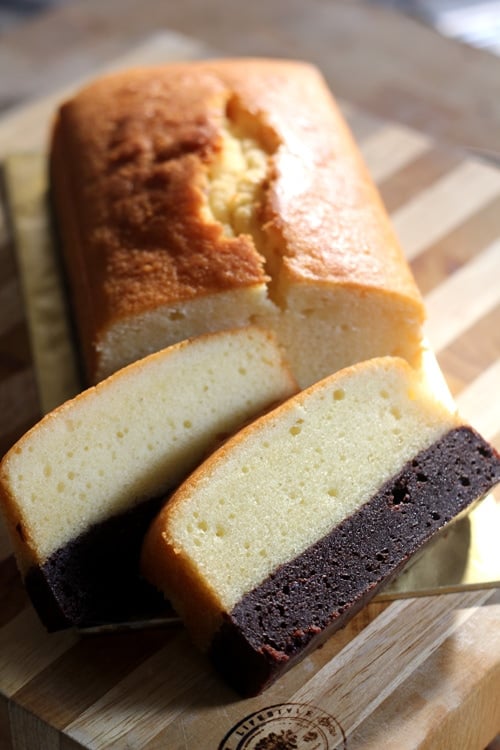 Nutella Cheesecake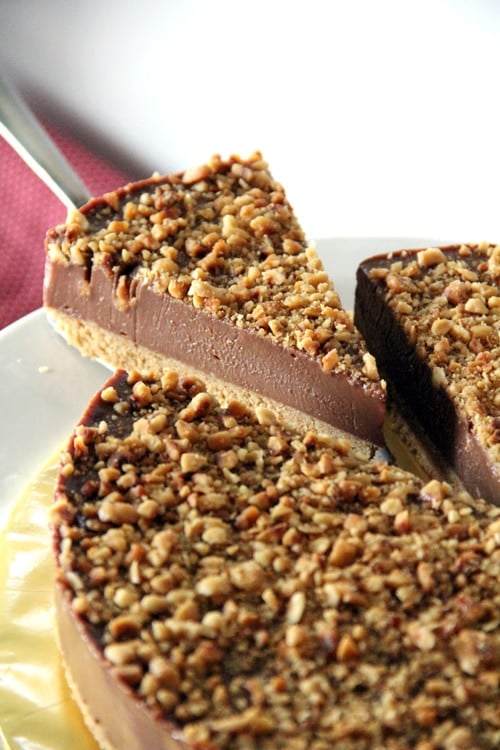 Chocolate Chip Cookie Dough Cheesecake Bar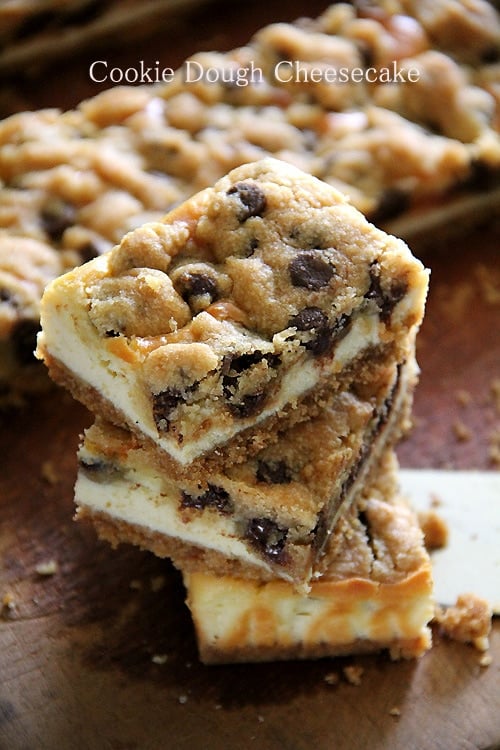 Butter Cake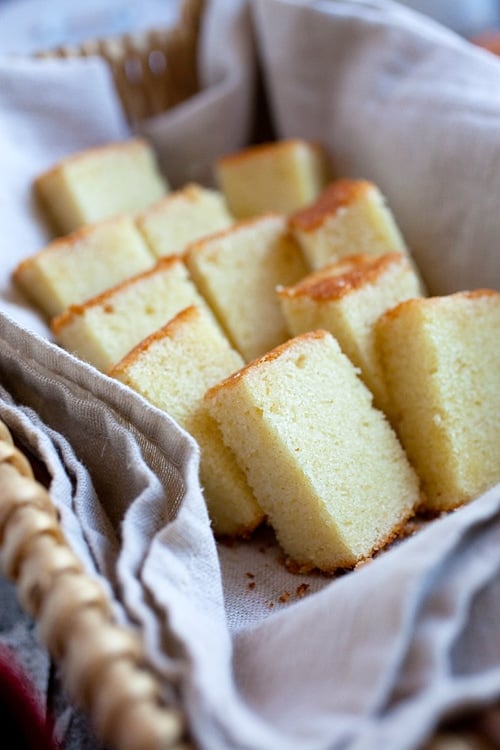 Peanut Butter Cheesecake Brownies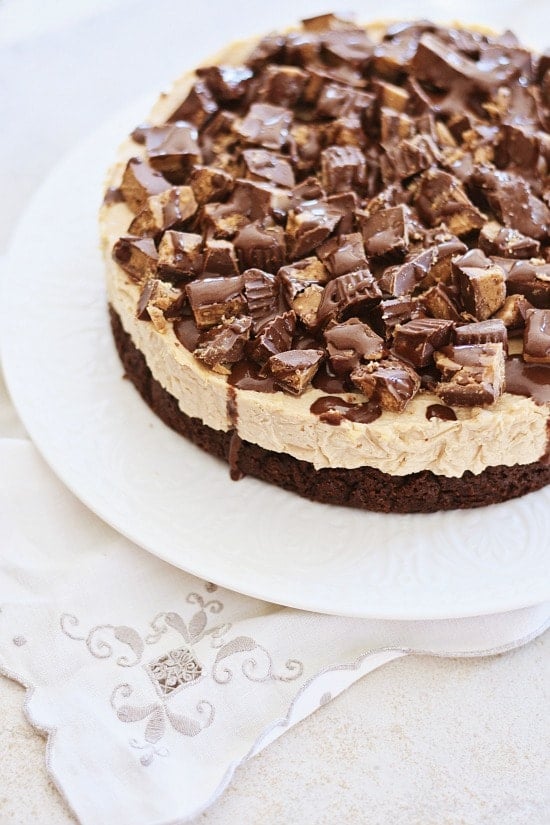 Meyer Lemon Pound Cake