Asari Miso Soup Recipe (Miso Soup with Clams)
Ingredients:
½ pound Manila Clams
3 – 4 cups water
2 tablespoons Dashi-flavored Miso paste or to taste (I used red Miso paste)
4 small tofu puffs (cut into pieces)
½ block soft tofu (cut into small cubes)
Some chopped scallion
Method:
Bring the water to boil. Add the soft tofu and tofu puffs. Add clams and boil for about 2 minutes or until all clams are open. Turn off the heat and add the miso (do not boil the miso) and stir it with chopsticks or a ladle until dissolved. Top with the chopped scallion and serve hot with steamed rice.
Most-Pinned Recipes
Ginger Garlic Baked Chicken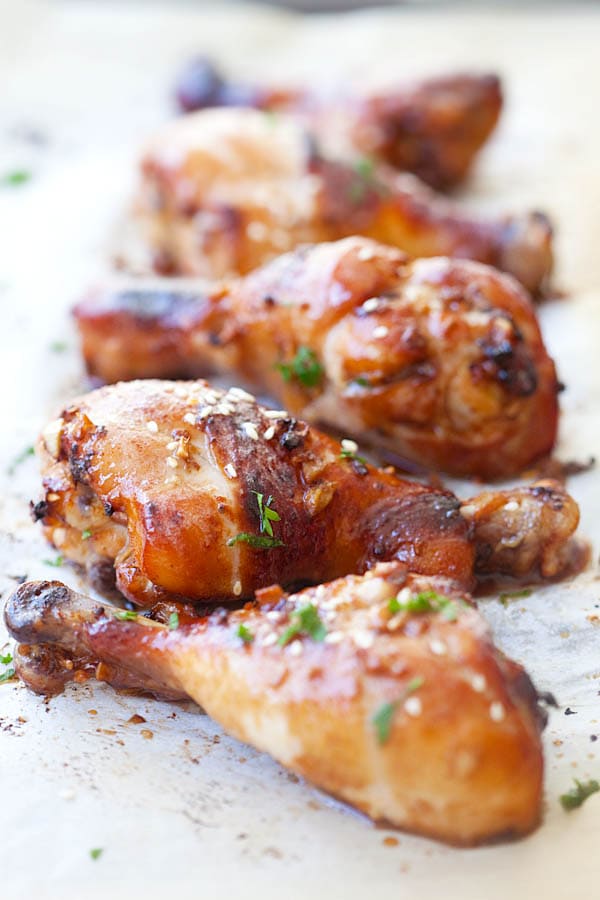 Crab Rangoon (Cream Cheese Wontons)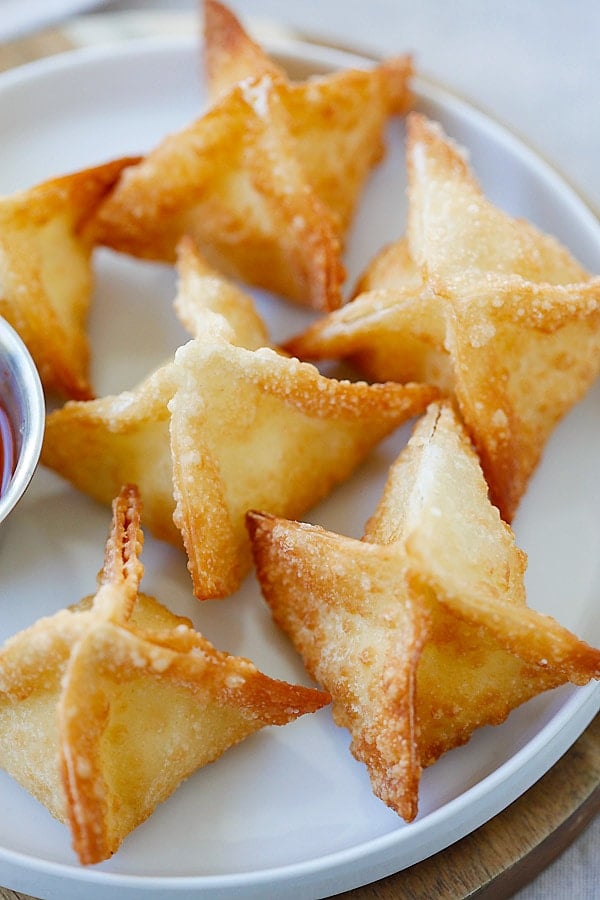 Chicken Wontons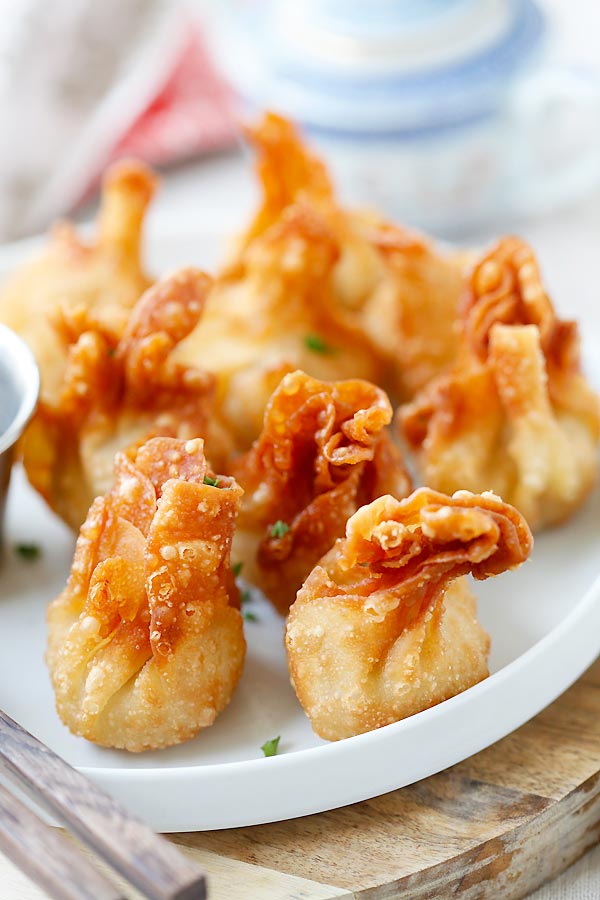 Onion Scallion Beef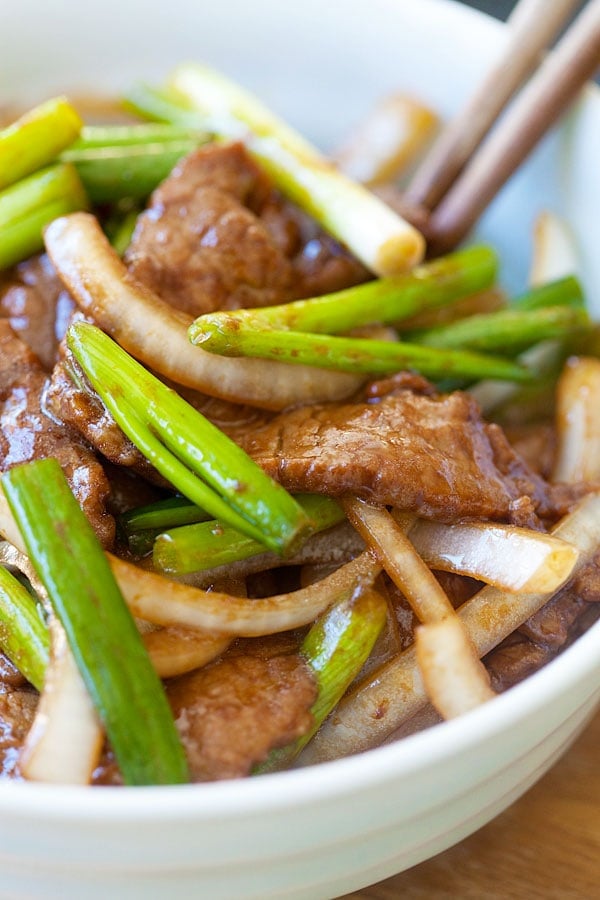 Thai Chicken Sate with Peanut Sauce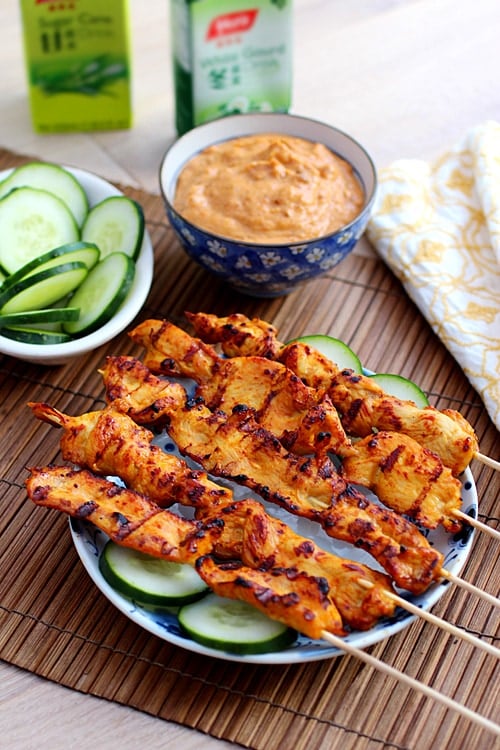 Thai Peanut Sauce