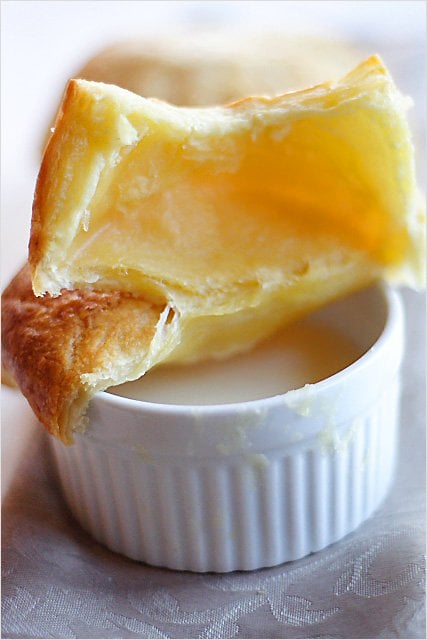 Almond Tea Recipe (酥皮杏仁茶)
2 servings
Ingredients:
5 tablespoons sweetened almond powder
1 teaspoon honey
10 ginkgo nuts (canned)
1 cup water
1 puff pastry sheet (thawed and cut into two 4.5 in. x 4.5 in. squares)
Method:
Preheat oven to 400 degree Fahrenheit.
Bring one cup of water to boil and add in the almond powder, ginkgo nuts, and honey. Stir well and set aside.
Transfer equal portion of the boiled almond tea into two regular soufflé dishes. Top the soufflé dishes with the puff pastry squares. Stretch the puff pastry square to cover the dish opening tight.
Bake for 12-15 minutes or until the puff pastry turns golden brown. Serve hot.
Cook's Notes:
You can get both almond powder and canned ginkgo nuts at Asian food stores.
Fresh ginkgo nuts (pictured above) can be used. Use a nut cracker to crack the shell, then remove the skin and soak the ginkgo nuts in water for a few hours (to soften them) before use.
Most-Pinned Recipes
Brownie Butter Cake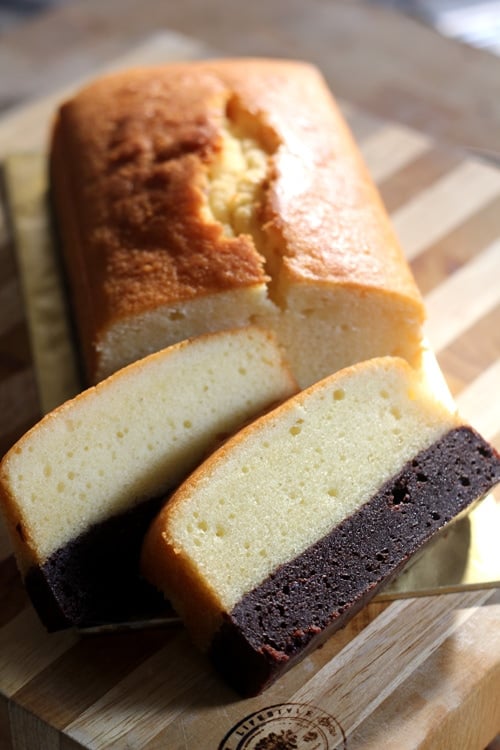 Nutella Cheesecake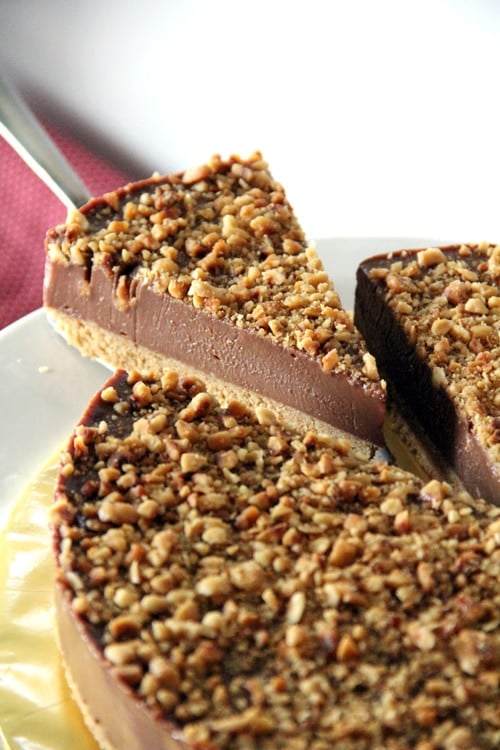 Chocolate Chip Cookie Dough Cheesecake Bar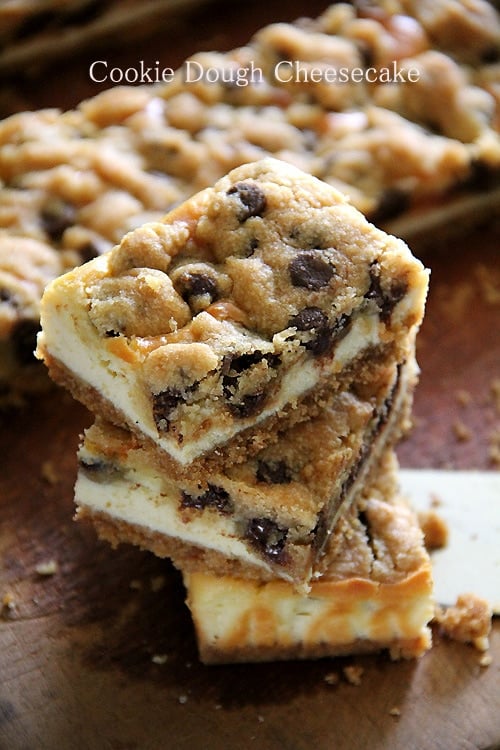 Butter Cake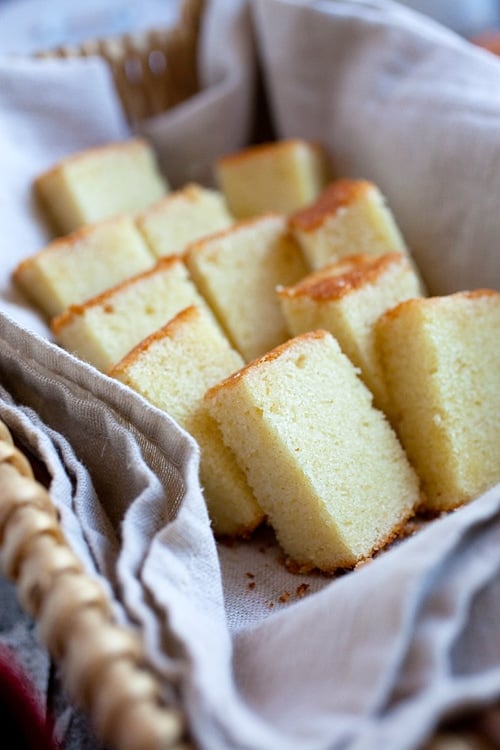 Peanut Butter Cheesecake Brownies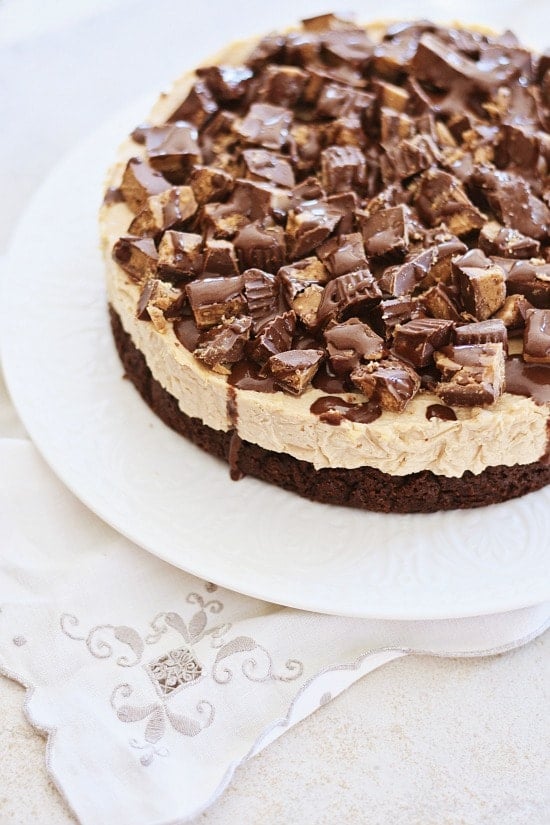 Meyer Lemon Pound Cake