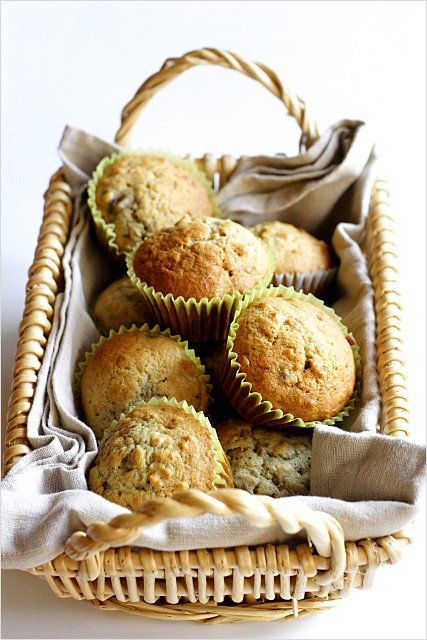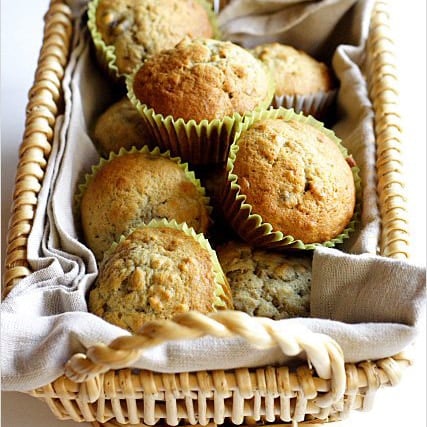 Banana Nut Muffins Recipe
Easy banana nut muffins recipe. Made with ripe bananas and chopped walnuts. This banana nut muffins recipe is everyone's favorite!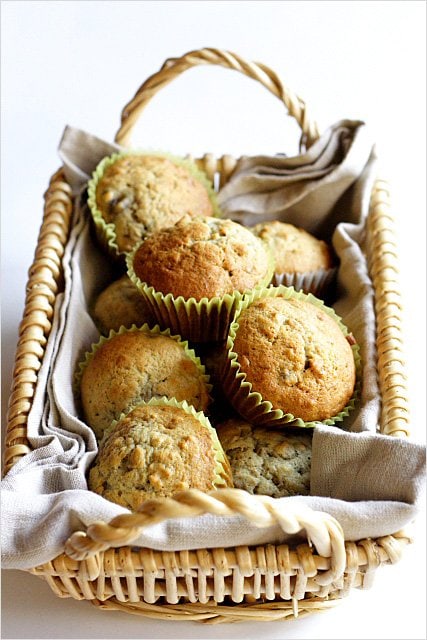 I am not much of a baker, but I love baking banana nut muffins that perfumed my house with the sweet aroma of bananas and the unmistakably something-is-baking buttery fragrance. Banana nut muffins are probably one of the most popular muffins–not to mention utterly delicious.
My banana nut muffins recipe is adapted from Food Network. It's really simple and non-baker friendly. Try this easy banana muffins recipe because it's great waking up in the morning and smell the banana nut muffins…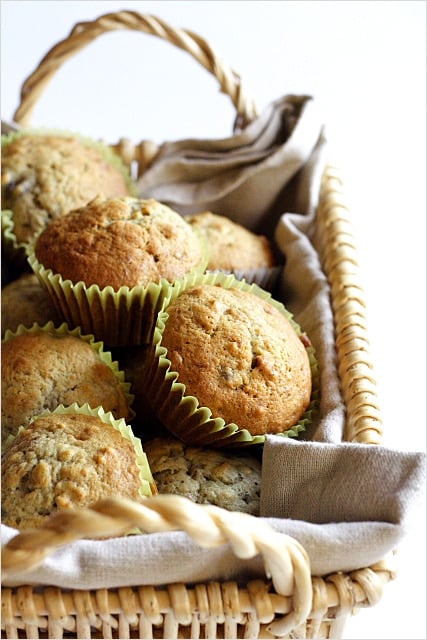 Recipe: Bananu Nut Muffins
Adapted from Foodnetwork.com
Ingredients:
2 cups all-purpose flour
1 1/2 teaspoons baking soda
1/2 teaspoon salt
4 overripe bananas
1 cup sugar
3/4 cup (1 1/2 sticks) unsalted butter (melted)
2 eggs
1 teaspoon pure vanilla extract
1/2 cup chopped walnuts
Method:
Preheat oven to 375 degrees F and arrange the baking cups in a muffin pan.
Mash 2 of the bananas with a fork in a small bowl so they still have a bit of texture. In a large bowl, combine the flour, butter, eggs, baking soda, the remaining 2 bananas, sugar, and vanilla extract. Beat the ingredients with an electric mixer for 3 minutes or until all ingredients are mixed together. Fold in the chopped walnuts and the mashed bananas with a rubber spatula. Spoon the batter into each of the baking cup and fill about halfway.
Bake for 18-20 minutes or until the muffins turn brown. Makes 18 regular muffins.

Most-Pinned Recipes
Brownie Butter Cake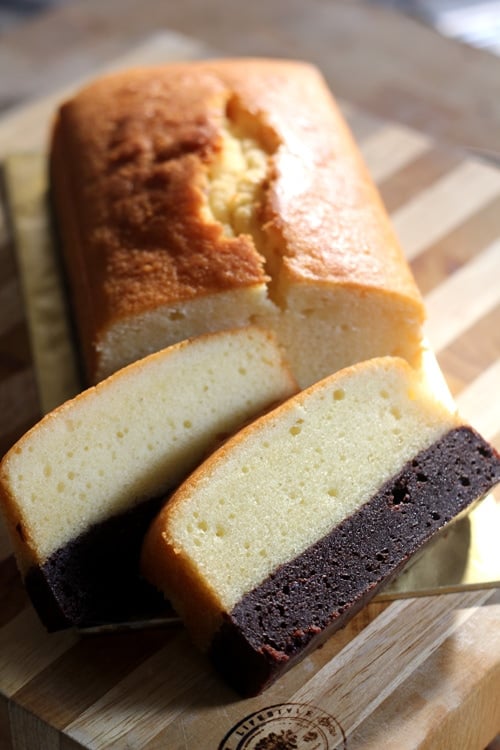 Nutella Cheesecake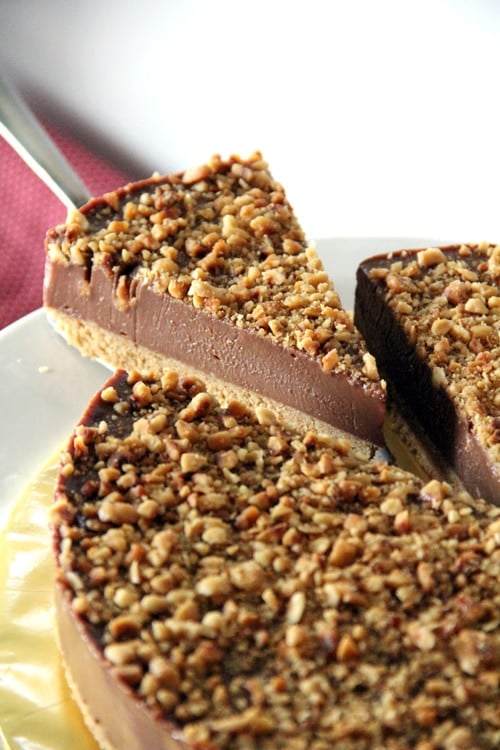 Chocolate Chip Cookie Dough Cheesecake Bar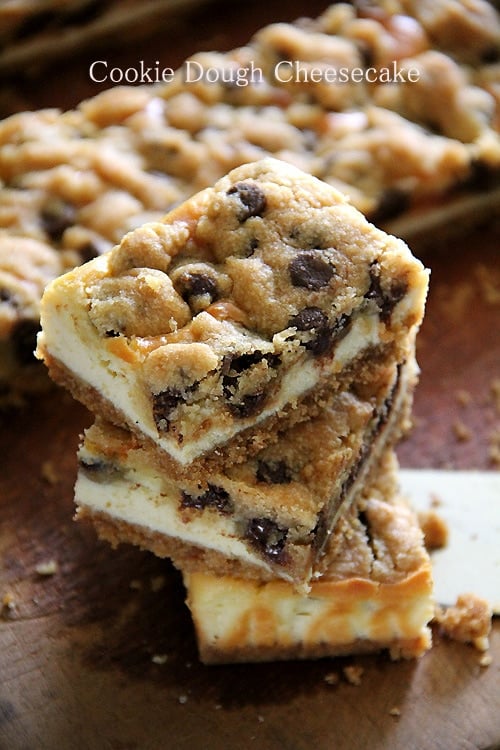 Butter Cake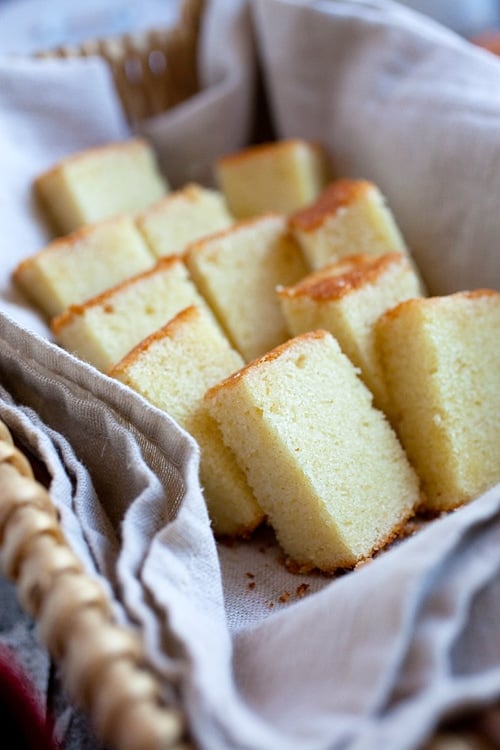 Peanut Butter Cheesecake Brownies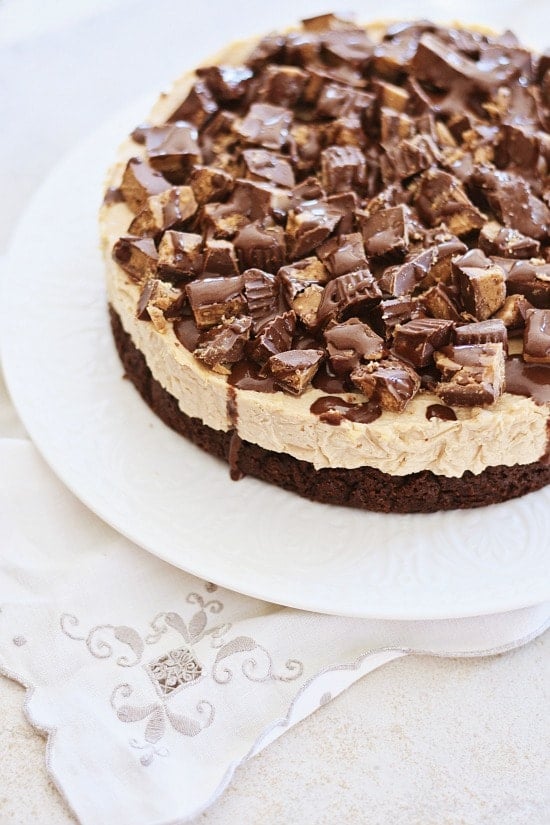 Meyer Lemon Pound Cake