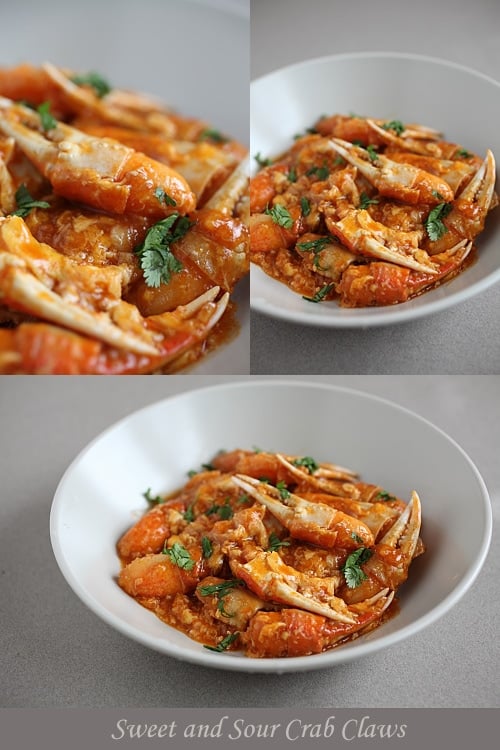 Sweet and Sour Crab Claws Recipe
Ingredients:
8 oz crab claws
1 tablespoon ketchup (tomato sauce)
1 tablespoon chili sauce
1/2 beaten egg
1/2 teaspoon oyster sauce
1/2 teaspoon sugar
1/2 cup water + 1/2 teaspoon corn starch
1 1/2 tablespoons oil
A few slices of ginger (finely chopped)
1 garlic (finely chopped)
Some chopped cilantro (coriander leaves)
Method:
Rinse the crab claws with cold water and pat dry with paper towels.
Heat up a wok and add the cooking oil. When the oil is heated, add the chopped garlic and ginger and stir-fry until aromatic, then follow by the crab claws. Quickly stir the crab claws a few times before adding the ketchup, chili sauce, oyster sauce, and sugar. Toss the crab claws around with the spatula before adding water. Bring the sauce to boil and then add the beaten egg. Let it cook for about 1 minute or until the egg is set. Stir the egg around, dish out and garnish with chopped cilantro. Serve immediately with steamed white rice.
Cook's Note:
For the chili sauce, I recommend Lingham's Hot Sauce, where you can find it online here.
Most-Pinned Recipes
Ginger Garlic Baked Chicken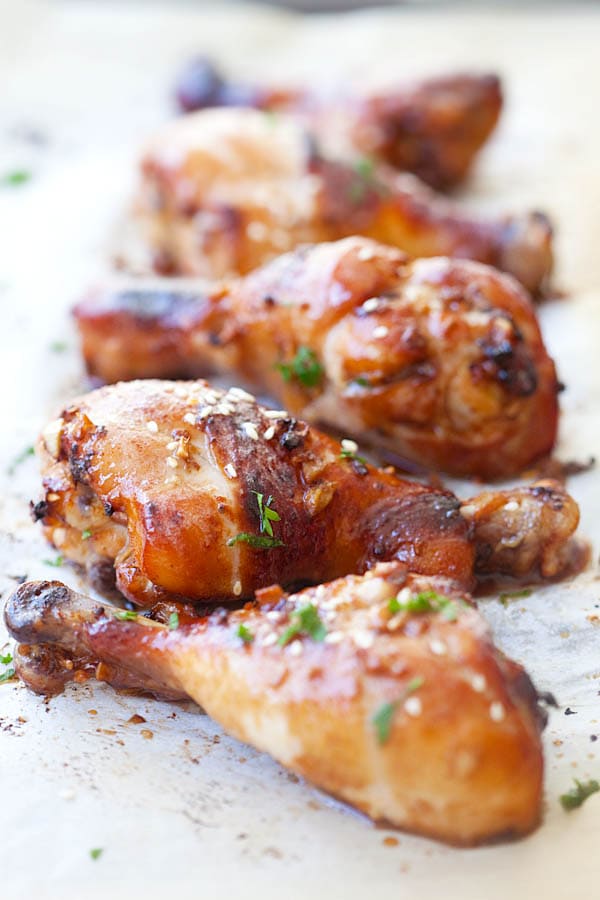 Crab Rangoon (Cream Cheese Wontons)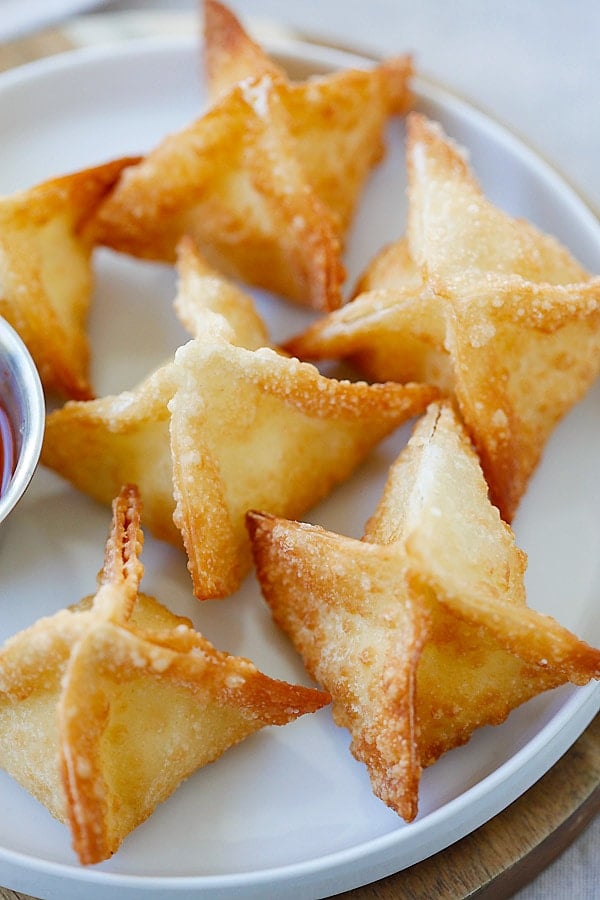 Chicken Wontons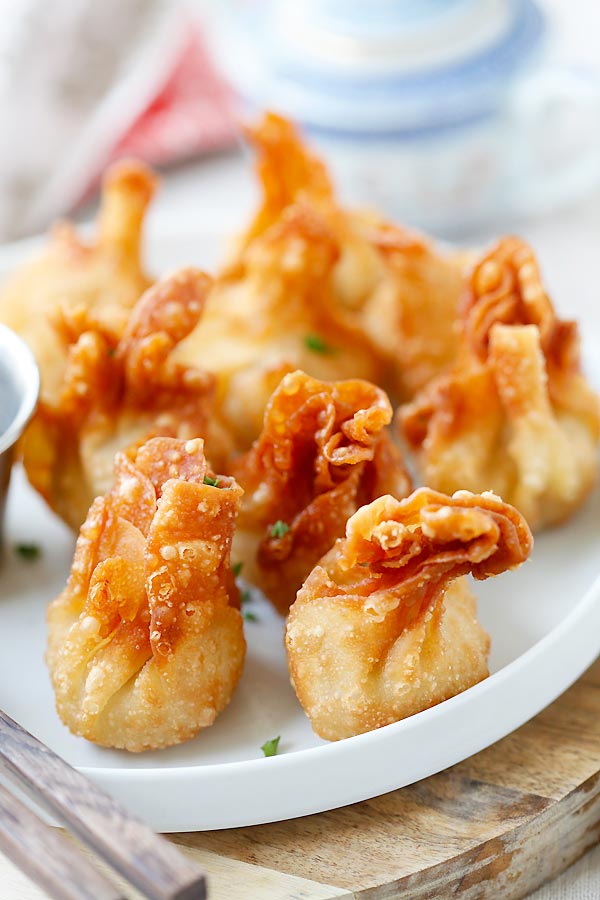 Onion Scallion Beef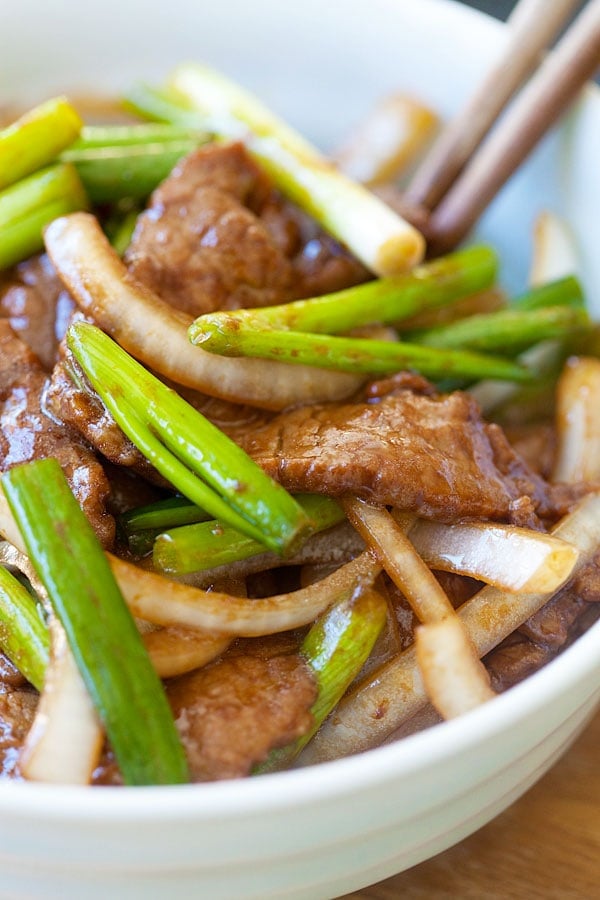 Thai Chicken Sate with Peanut Sauce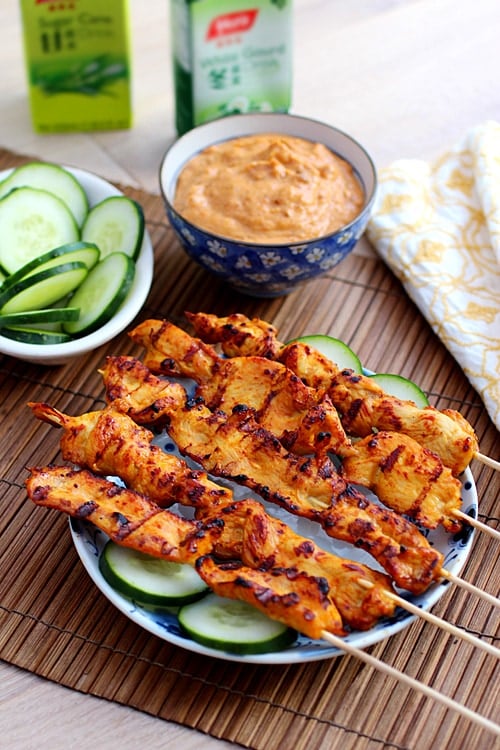 Thai Peanut Sauce